2017 has been an intense year. It was of course marked by an important change that you could not miss: my return to Canada. I announced it over a year ago in a really emotional post. I asked myself 1000 questions before returning but 10 months later I confirm that was the right thing to do. As I like to say I am where I am supposed to be even if I'm still working secretly on a teleportation project (not so secret actually). Let's go back together on a year full of emotions with the last outfit of 2017.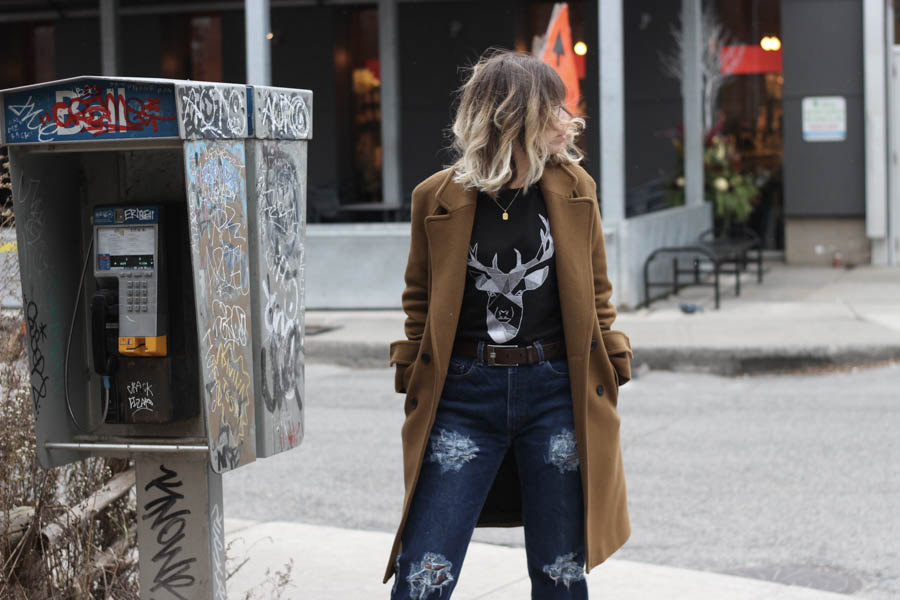 This year you have been more than 30,000 unique visitors coming to the blog, thank you to all of you for coming and returning. Really. When in 2016 you were 1900 on Instagram and 1800 on Facebook you are now more than 4000 on the first one and almost 2500 on the second. A big thank you to you who had joined the adventure this year and a huge thank you for those who have continued the adventure with me. You are awesome !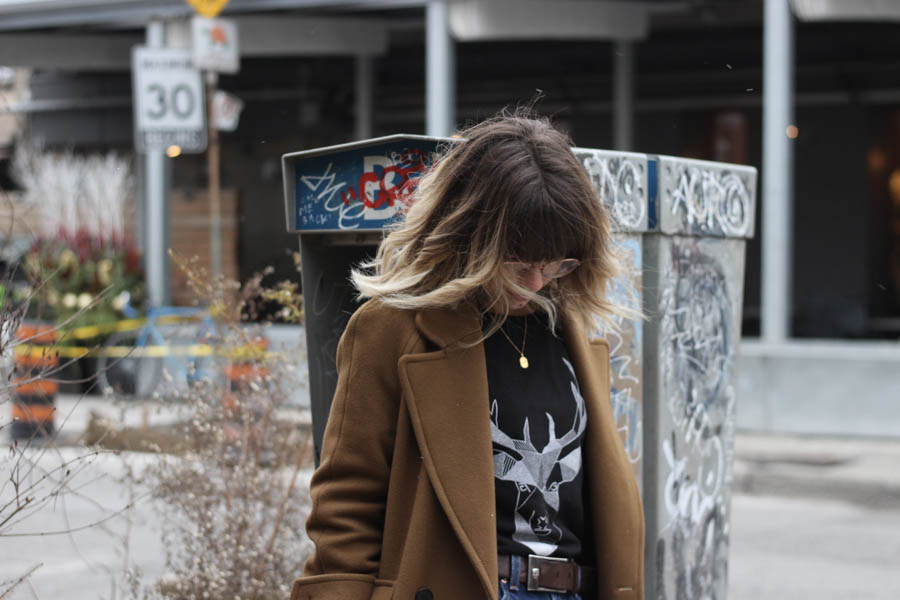 In 2017 the articles you read the most:
In Instagram the pictures you liked the most: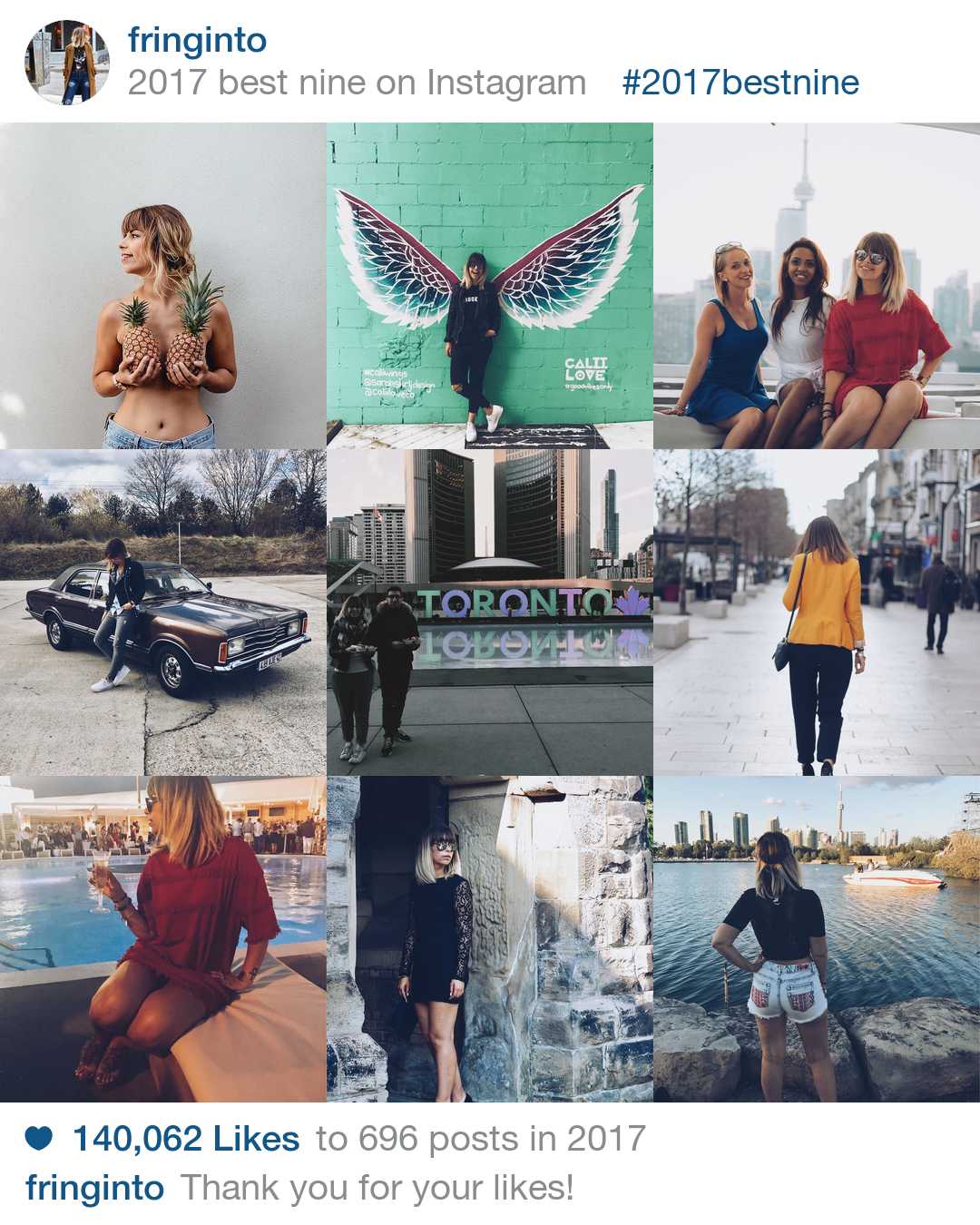 Concerning sport I tried somehow to keep up a pace despite the changes in life. I left aside running to devote myself more to yoga that really brings me what I need, that appeases me and calm me. I integrate my yoga sessions in my workrout sessions at the gym (I have one in my condo it's so convenient) or sometimes in my living room in the morning before leaving to work when I feel the need. I didn't join that much group lessons on this end of the year than I was able to do this summer. Last November I also had the pleasure of participating in a workshop organized by Jessica Olie that I have been for several years on Instagram, it was a great experience.
Despite a certain irregularity I continue to maintain a balance, in December I celebrate my 3 years of sporting life, I had shared an initial assessment in 2015 if you want to know more about my sporting experience. I have no scale since last January, almost a year without weighing me. I weighed myself once a day for months, I managed to detach myself from this diabolical object. I have had a seamstress's ribbon for years and I prefer to measure my thighs rather than see figures on a scale or just trust my pants that make me feel quickly if I take too much ease.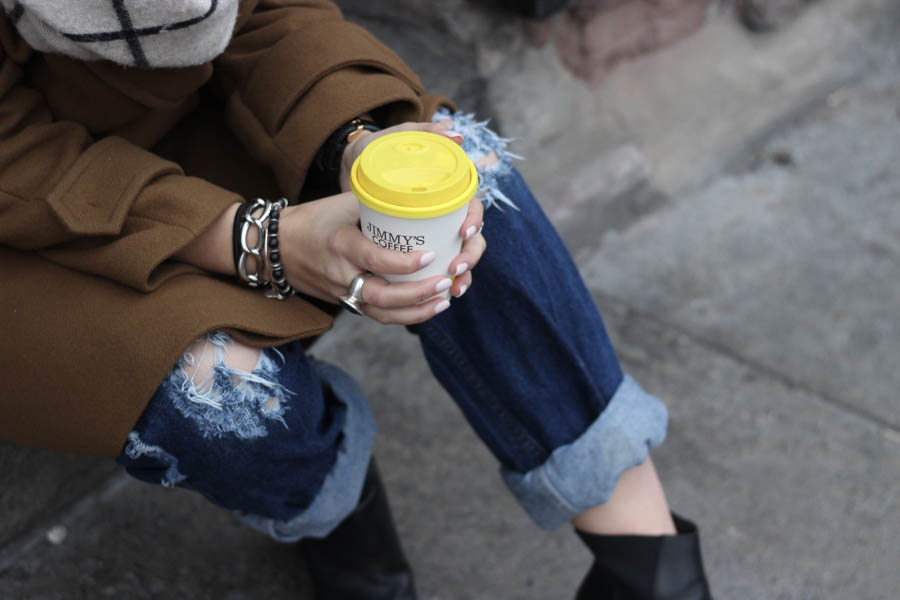 Concerning travel, since a week I think of this review and I feel that I have not traveled as much as in previous years I must say that I had a busy summer with my many visitors and resettlement in Toronto. I started the year in Ireland traveling alone for the first time, in January I had the chance to be invited by the tourist office of Ardeche 2 days discovering the territory, I loved discovering my land from a new point of view. In February I flew to Toronto and to New York, a big first and a city that was on my list for a very long time. Very well accompanied I loved this trip and we are even talking about making it a habit: our annual New York trip! For Easter I returned to Montreal, still no crush for this city but I hear so much good that I cling and I will return in the summer to give it a third chance to make me fall under it spell . I enjoyed the beautiful view of Dundas Peak and I visited Hamilton a few miles from Toronto, I went to discover the turquoise water of Scarborough Bluffs east of Toronto. I went on a weekend with my friends from France to Bruce Peninsula and we slept in the car the hard way! We rented an SUV that proved to be far too small to sleep 3 in, but we were so motivated to discover this beautiful corner of Canada that we made it fit. I ended the year by returning 5 days in France in November on the occasion of Pimp Ta Noce (I must also tell you all about it quickly!). Well finally the year was more busy than the impression I had. Like what it is important to take stock and take the time to look a little back sometimes.
Concerning the blog I published less outfits than in 2016, we explain this by a cooler weather in Toronto and especially the absence of my girlfriends photographers as in France. It is necessary to resume habits when one moves. In 2018 we leave with more looks as soon as the weather allows. In general I was less present on the blog for lack of time and organization. My professional life has changed several times and has not always allowed me to spend the time I wanted on the blog. But 2018 I'm coming and I have lots of things for you. I still had the chance to collaborate with amazing people, with pretty brands, to be invited to wonderful events so a big thank you to all of you for your trust.
I also have the immense pleasure to meet in real life one of my favorites French blogger: Joëlle from the blog Elle dit oui and her husband Charles. A duo that is perfectly complete and that would love to love the most skeptical. They are downright in my top 5 relationships that make me dream. More than a meeting of bloggers is a real friend that I found.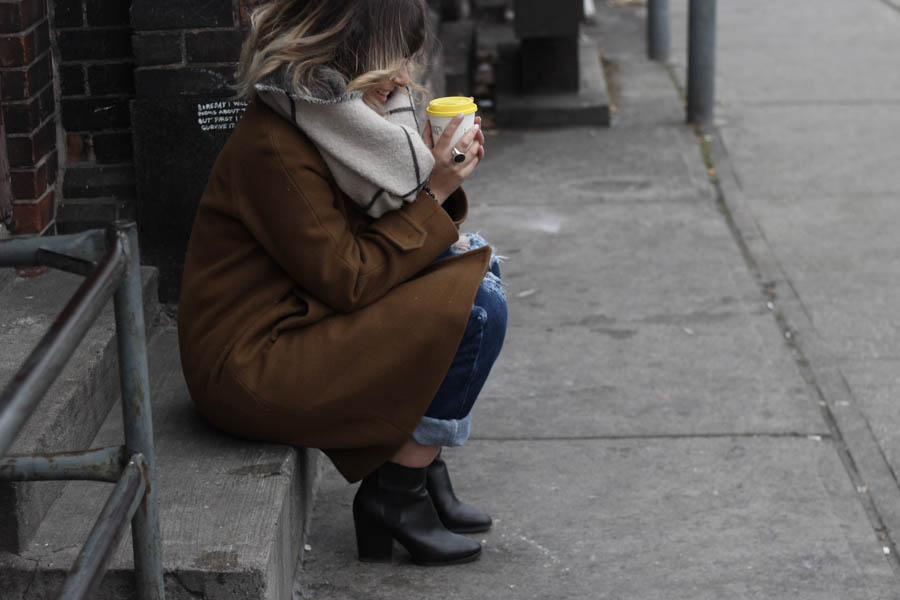 Concerning job, I told you about it in my FAQ video I'm starting the year with a new job, I am officially Digital Marketing Specialist since last Friday. I join a big Canadian company and I'm proud to say that after 3 ½ years since I left France I finally found a job where I will be able to blossom, use my skills, learn and grow. Everything happens for a reason and all the jobs I've had in the meantime have brought me something but now I know that 2018 is gonna be a great year. In 2017 I changed employers several times. At the end of August my employer ended my contract because he no longer needed a French speaker, it was a hard blow, let's be honest, it was the first time I was asked to leave, until then I had always left with a plan. I did not like my job, I wanted to leave but I was waiting for a plan. Things got faster when I arrived on a Monday in August when I was told that my job was under threat and that on Friday I had repacked all my belongings. I did not have plans. In 2 weeks I had 10 interviews. I found a job in a call center, I stayed there for 3 weeks before joining the Yellow Pages team. Two and a half months later I left this position to accept my dream job. I never knew how to approach the subject of employment with you, I could not openly say that these jobs were temporary while waiting to find my dream job. Today I have it. I am keeping it.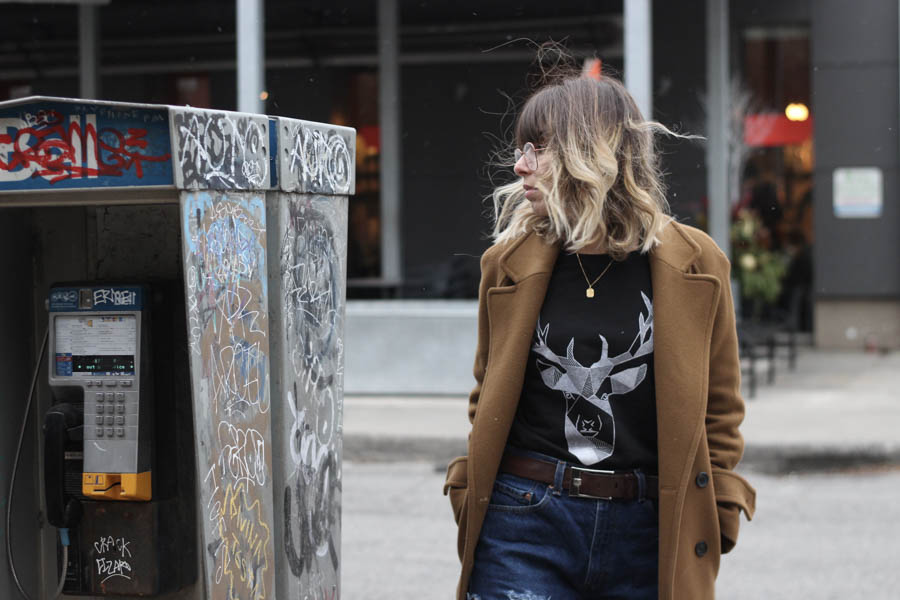 Personally I realized how precious people around me were, how much my family and friends were of unshakeable support, how strong they are and how much I want to make them proud every day. Between the end of February and September 17 people went through Toronto to visit me, it seems crazy. One of my favorite things this year is of course having been able to travel for the first time with my best friend and having boarded it in Toronto and New York. I had always promised myself to visit New York for the first time with someone who counts more than others.
I also think I have made peace with some of the ills of my past, I still have some things to fight but I move on. I am calmer, I channel better, I listen. I learned to live in peace with others and with myself and this new job will help me find the passion for my job that I missed so much since my resignation from my sales rep position back in 2014. For 3 years I did not feel like working, I was excited about my job and I can not wait to feel that feeling again.
The month of November took away one of my friend, his departure broke my heart and brought back many memories. There followed weeks of anguish about death. I like to say that every person who leaves us leaves us a small part of her, a small flame that burns inside us to remind us that life is beautiful but can also be short. Enjoy every minutes.
This year I also attended 2 ballets: Swan Lake and The Nutcracker. Two beautiful performances, I felt like a little girl and I loved adding this to my list of first times. I also climbed to the top of a Toronto building at 6am to see the sunrise. I went to see Niagara Falls twice, stopped drinking alcohol, stopped eating meat and avoided cow's milk as much as I could. I can drink my 2 liters of water a day at least 5 days a week (easier in the office than at home) to avoid new health problems (I mentioned in this article). I changed my French driver's license for a Canadian license. I had some revelations reading some books (I'm preparing you a list of my inspiring books), I also worked for the first time as a freelance for a Canadian company. I admired the CN Tower fireworks on July 1st at the top of a building. I also celebrated the 3 years of the blog and my moved to Canada, I could never have imagined the rest of the story this July 1, 2014. I jumped in the Valence TGV station as in the movies, totally forgetting that there were people around us. I created forever memories. I have received a lot of love and I hope I have given at least as much. I still worked to stay positive and always see the bright side and I think I finally got to a good level! I do not let myself be upset by the things I can not control and move away from what is not positive for me. I accept that things are not forever, that we all change and that sometimes we have to know how to say goodbye. I stopped comparing myself to others to gauge my happiness or my success.
And for 2018? 2018 promises to be golden and already an important year, first because it's the year of my 30th birthday. 30 beautiful years. My grandmother does not want to believe it. I can not believe it myself. On the 21st of February, and I'm going back to celebrate in France, in Ardèche, where everything started. In addition to my main job I'll be writing for a newsletter weekly, it's a very exciting new adventure and I'll share more info when my first article is out. I will also collaborate with a French school and its program in Toronto during the spring, a new challenge. Other projects will be grafted throughout the year. More trips. I would like to visit Seattle this year. I think this year 2018 is the realization of a lot of things I've been working on for years. More personally, I feel ready to let someone enter my life. After several years alone (remember being single is okay) where I needed to focus on myself I think that sharing all this happiness with someone would be the icing on the cake. Let's see if 2018 introduces me to a traveling companion.
This is a positive balance sheet I draw from this year. Things were less crazy than in 2016 but still so intense and interesting.
I thank you again so much, it's also thanks to you if I live such cool things, thanks to your trust, your messages, your comments, your presence.
You are awesome.

Read again: Reviews 2016 – Reviews 2015 – Reviews 2014
Pull: Aron Davis / Coat: Zara (on sale right now) / Jeans: Levis (vintage) / Boots: The Kooples (last year)