We no longer present Montreal, the city chosen by many French to be expatriated. The most famous French-speaking city in Canada. The city pronounced Montre-éal in English. The city that many associates as the only city in Canada. Oh, you go to Canada, you go to Montreal? No Toronto. Ohh ok good stay in Quebec then! And how is going in Quebec ? I do not know I am not there. For once I am there. Welcome to Montreal.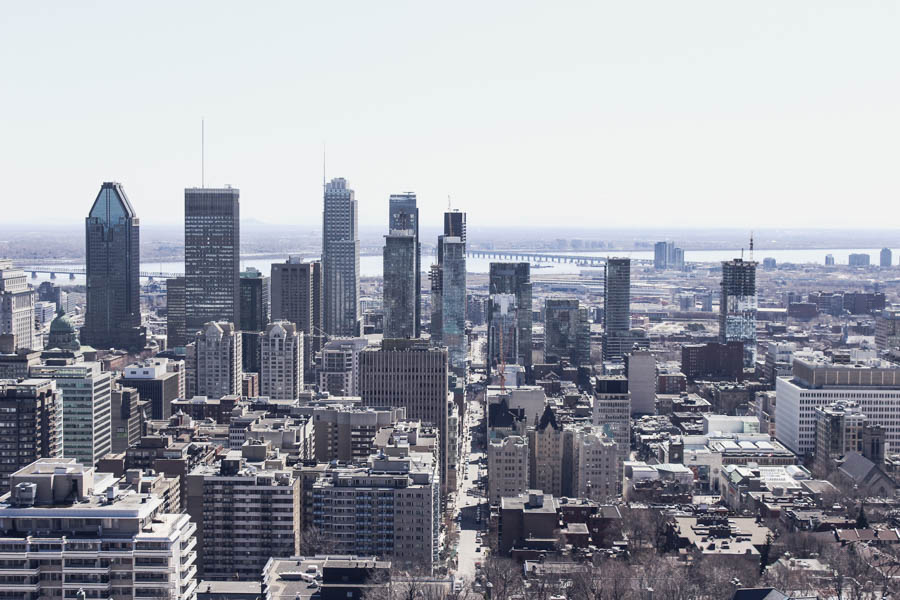 For the Easter weekend I took a bus to Montreal, the same as I had on my first visit in 2015, at that time it was -35 degrees, my feet could not remember how walk, the Montrealers no longer remembered the color of the tar, the snow had taken its winter quarters. You can read my impressions and especially watch the video of my first stay in this article.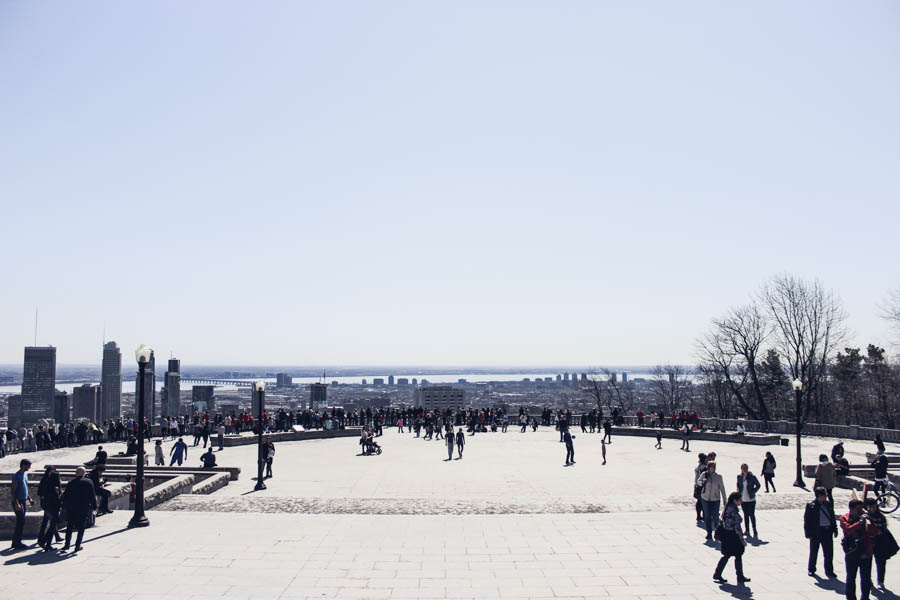 This time it was under the sun that I could walk the city, I should say run the city: 31km of walk in 2 days .. you will understand easily that the 3rd we limited our movements to the few steps that separated our apparment to the brunch (or it was linked to falling water spouts). Montreal is a city with relief .. In Toronto the land is on the same level everywhere, I almost forgot that there are places on this earth where it is not (Okkkkkk I laugh I am Ardéchoise do not forget it, go up, down, fall, roll, try to continue climbing, I master!) And that these places require an effort to my little body! True joke we climbed up to Mount Royal Park to observe a 180 degree view of the city. You can observe that there are far fewer buildings than in Toronto. This is one of the must-see if you come to Montreal. One tip: do not try to look good like I did and put on sneakers.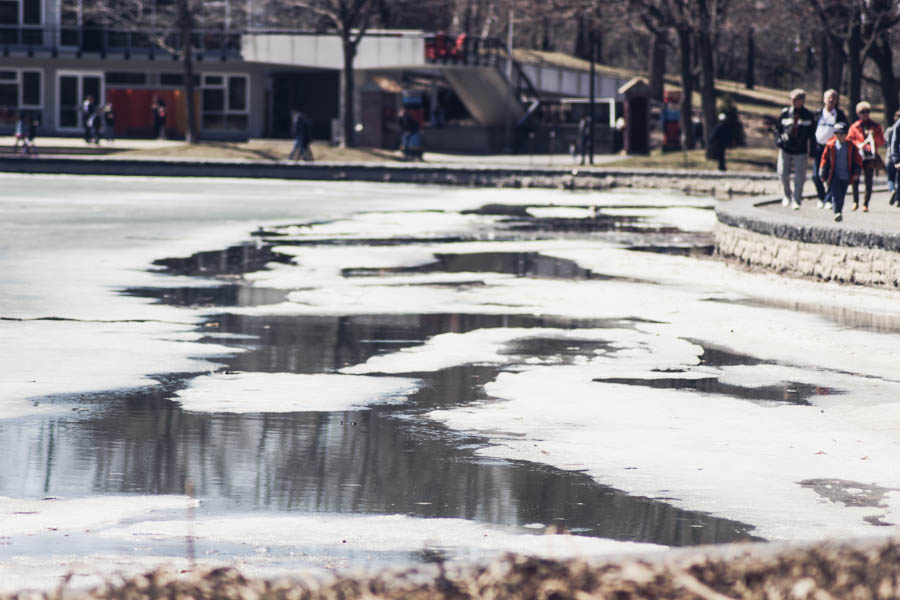 The lake in the park was still frozen, birds were trying to catch something in their toothache, in vain. On the other hand one of them made a pretty pirouette and just missing a fall in the water. I'm ashamed but I laughed. Poor little bird. There was a couple lying in the grass reading, as if pretending it was summer and warm was enough to keep warm for real. Oh yes, because I said it was sunny, I never said it was hot. Note also if you come to Canada: forget the notion of heat because you see the sun through your window: this does not mean anything, here the sun heats less, here the sun can appear big and beautiful and you let die of cold with 3 small degrees. Like me in front of the bird I think the Canadian sun gets fucked when he sees me out of my condo the ankles to air while it is 3 degrees (this has happened just as late as yesterday morning.) (And if you want even more adventures meteorological I am reachable on Snapchat under the pseudo FringintoBlog).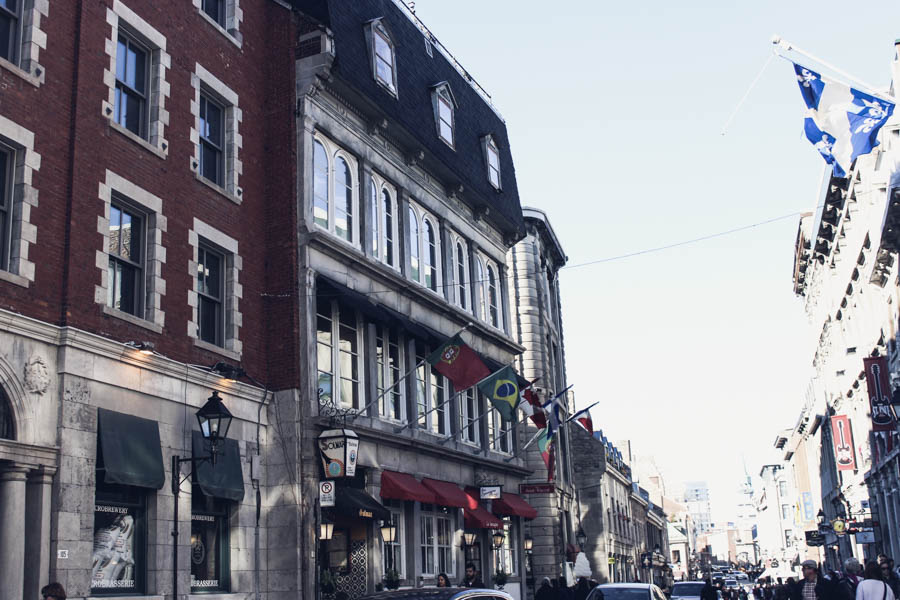 Montreal is known for its love of French even though sometimes it's a bit confusing for us! We say bonjour they say Allo, we say aurevoir they say bon jour, we talk about toilets they talk about bathroom. We say fitting room they say room (not all but I needed to place it to tell my story in the next sentence). True story: my first year here, first week of work I have to try my uniform, I am told that I left it in the room … Imagine the little Astrid to find a room (my manager spoke Quebec) in the back shop of Massimo Dutti … One day I will talk to you about all the anecdotes that happened to me as an expat ;). Otherwise their panels display ARRET and not STOP as with us. We talk about a char not a voiture, a "sucon" not a "sucette", here we say a "courriel" not an email, "a commercial" and not "arobase". They don't wait for the weekend for the "fin de semaine". It is very easy to talk to one another like English-speaking neighbors using the "Tu". They use a lot "puis, comme, on est rendu".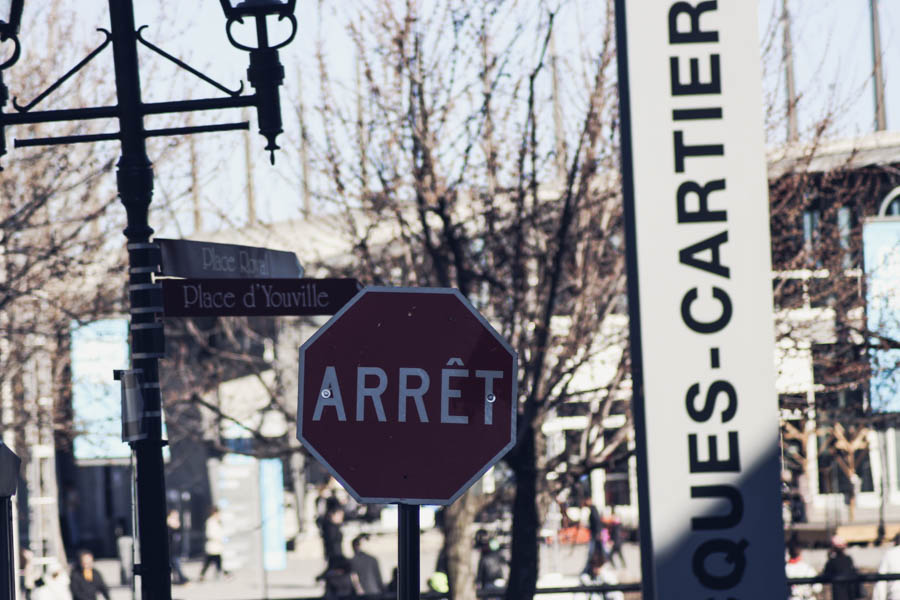 I have to admit that my ear has had difficulty hearing French all the time, as at the beginning of my return to France my brain wants to follow all the conversations around it that it can understand without thinking (it rests it in relation to English must understand). Except that following 18 conversations at the same time has nothing restful. To understand that Germaine is going to attend the yoga class at 11am with Micheline, I am interested only in moderately more (and yet you are many to know that I am a sacred gossip).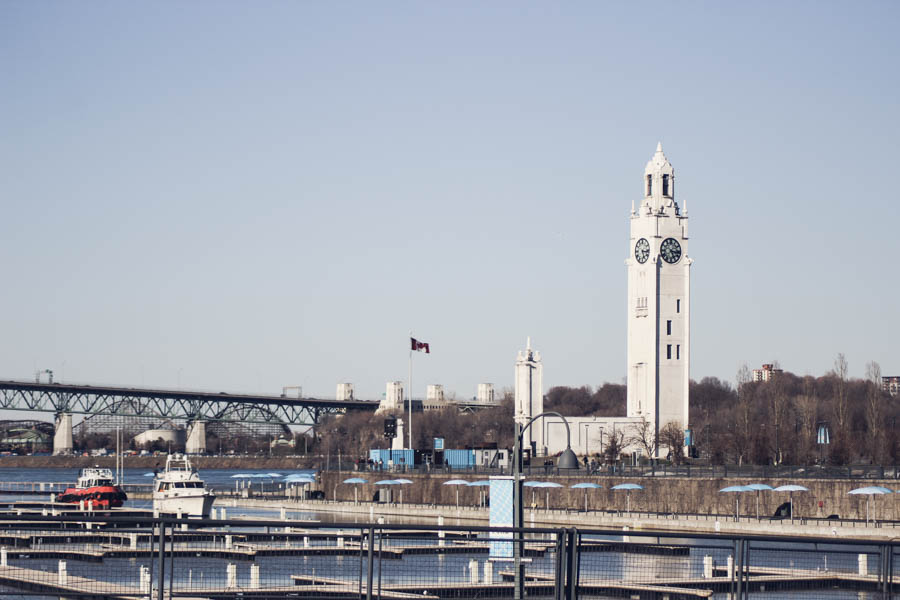 Take a look at the pretty pictures of Montreal, the famous Jean Talon market, very colorful, I will try to prepare you a real city guide of the city in the weeks to come, a complete trick that will really help you. In the meantime, it is from Toronto in the middle of my high buildings that I wish you a pleasant evening. This evening for me is the 2nd evening of Fashion Art Toronto, follow on Snapchat and Instastory!
I add the restaurants I tested on my map as usual!
Belle soirée mes petits loups à frange.