Last update: April 2022.
That's it, you're finally there! You've emptied 14 packs of tissus, you packed, unpacked and repacked your suitcase 26 and a half times, you checked 8 times if you had your passport and your plane ticket, you cried more than in your whole life (No it is not a girls thing, you do not judge anybody here, you can say you too that you cried leaving your football / gym / knitting buddies), you have checked 54 times that nobody has cleared your bank account in error. You have chosen your most comfortable outfit (#TeamSnapchat you know that for me travels is comfort ++), you posted on Facebook: Hey buddies do not send me more text messages on my French number, new Canadian number coming soon. You are ready to experience the Canadian adventure in Toronto. Here is all I would have liked to know when I first arrived: my guide to the newcomer to Toronto (if you come like me from a small town of 5000 people without building or subway you could even call it the guide of the survivor;))
Arrival at the airport.
Visa (WHV):
In good PVTiste you read and re-read the articles of Pvtistes.net and you know that at the immigration you will be asked to show: passport (valid throughout the duration of your visa), insurance certificate (equivalent to the duration of your visa, if you wish to stay for 2 years think of taking a 2 year insurance), proof of funds (minimum of 2500CAD) and your introduction letter (the mail sent by Canadian immigration to confirm that you had the right to come to Canada). So relax the people on immigration are super nice, they are not there to trap you, they are even funny sometimes, they do not want you no harm then do not stress. You give all the papers, the agent enters your info in the computer and 15 minutes after you have your visa in hand (stapled in your passport technically). Before leaving, check that the dates are good, that he did not make any mistakes because the error is human and it is easier to repair it right away than to fight later.
SIN number:
Once the visa is in your pocket the next administrative formality: the SIN number. What is the SIN number? Well this is the equivalent of our French social security number in 9 digits. Your identity in the eyes of the State. You will need to give the address where you plan to stay. This number is essential to open a bank account, open a telephone line and especially to work. If you arrive during the day you can do it immediately because the Service Canada office is next door (I have not been able to find what time they close, if you have the info I will add). If the office is closed you will need to find a Service Canada office (search link here) and get there later in Toronto (the first time I went directly to the City Hall).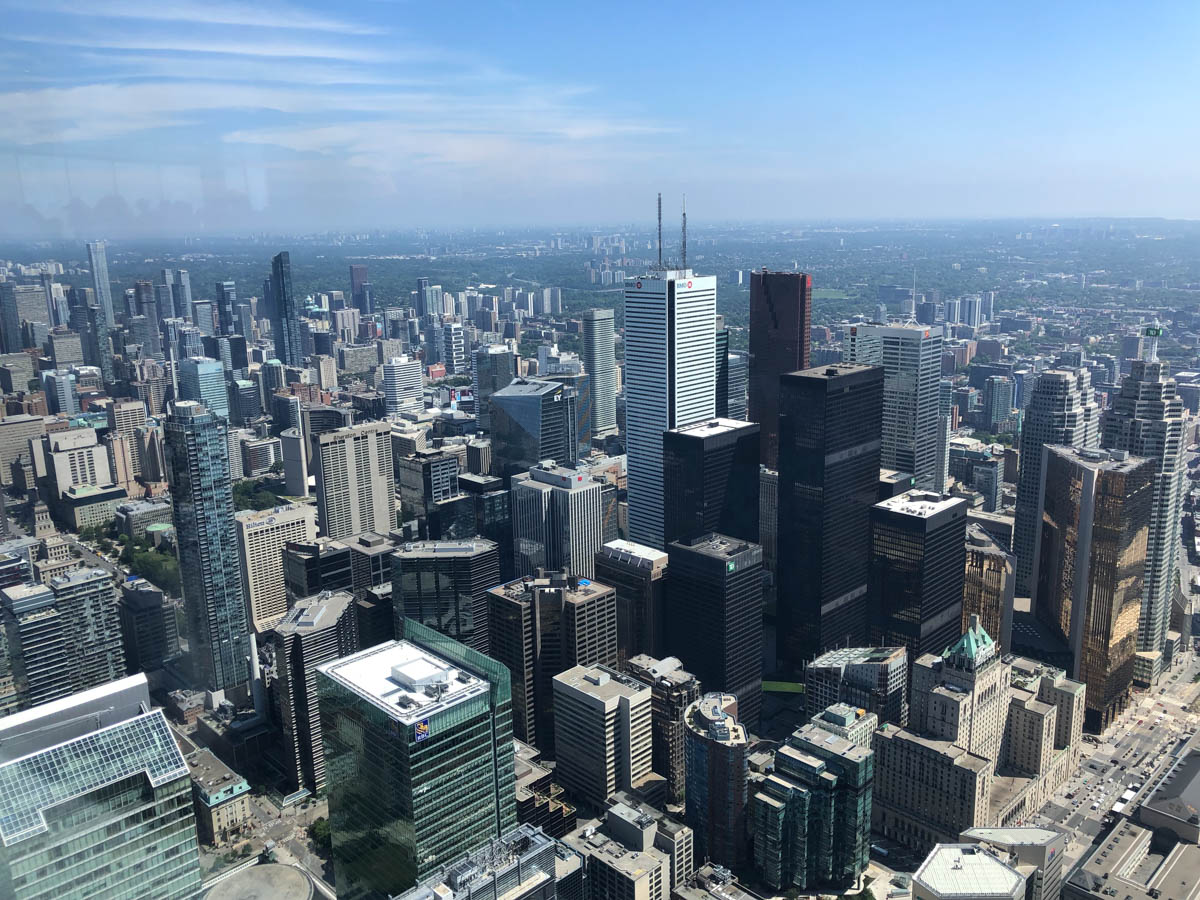 Transportation.
From the airport to Union Station (Toronto Central Station) you have the opportunity to take the Union Pearson Express since 2015, in 25 minutes you are in the city center (with 2 other stops possible Weston and Bloor) for only $ 12.35 one way ($9.25 with your Presto card). Wifi available during the journey.
In Toronto you will most likely use the TTC: Toronto Transit Commission.
The Monthly Metropass

card was discontinued in December 2018. Since then instead of buying a new card each month users reload their PRESTO card with their monthly pass. You can do this directly at the station at Presto kiosks, on prestocard.ca, with the Presto app, or at participating Shoppers Drug Mart for a mere $156 (September 2021). It gives you unlimited access to the metro, bus and streetcar network (the equivalent of our streetcar). It is profitable from 2 trips per day. Please note that it is not possible to recharge your card with the monthly metropass during the whole world but "only" 12 days before the end of the month and 8 days after the beginning of the month.

Weekly pass

was discontinued few months ago

Day pass

: only need one day's transportation take a day pass for $ 13.50. Ask the agents on site since I haven't experienced this since we switched to Presto cards (it was the case with paper cards): what few people know is that you can travel to 2 adults on a single card. Or 1 adult and no more than 5 teens. Or 2 adults and no more than 4 teens (Feel free to ask the agent, there are 2 different models of cards)

Token:

it looks like a tiny 2-euro coin and it's your one-way ticket. TTC no longer sells them but still accepts them if you have any left.

Presto card

: Ideal if you do not take transport often (work from home, work next to house, bike, rocket or other reason) you can recharge and no longer bother you with the change. You consume only what you spend. If you reload at the kiosks the amount is loaded in real time, if you do it online there is a 24 hours delay, on the app they announce between 4h and 24h. You also have the possibility to set a minimum amount for which your card will automatically reload (it avoids getting stuck without change and without the possibility to reload in streetcars as it happened to me recently, I shared my misadventure on Instagram). More information on prestocard.ca.

Bike Share Toronto

: Self-service biking will allow you to walk faster, farther and more economically. You will find more than 6,850 bikes, over 465 stations in Toronto. $ 99 a year or $ 7 a day is rather a good deal. More info on bikesharetoronto.com. Save 30% on a Bike Share Toronto Annual Membership!
Outside of Toronto you can also use a Presto card.
Ideal for people who live outside of Toronto and who need to come regularly, the card is valid on the TTC network and on external networks (see the list here). No more need to have several different cards can be recharged on the same.
The big advantage: if you lose your card you get your balance, with the lost metropass it is lost no way of tracing.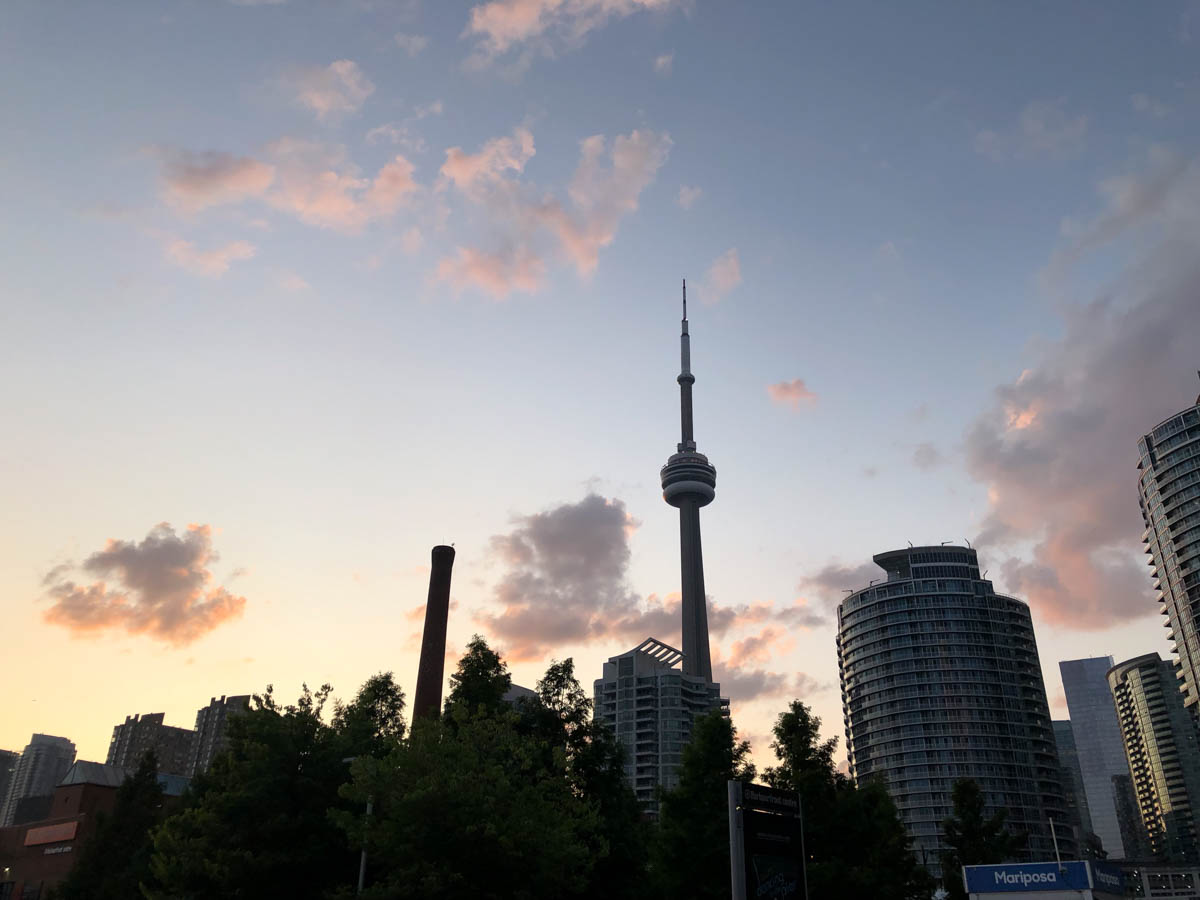 Housing
Not to mention living in a roommate or alone here are the different types of housing in Toronto, furnished or not.
Condominiums: these are the big buildings you see everywhere. These towers contain hundreds of houses, which are often very modern, since they are new. Toronto has grown tremendously over the past 10 years and has seen dozens of condo developments grow, which explains the modernity of these homes. This type of accommodations offers a number of advantages (called "amenities" in the ads;)) such as indoor and / or outdoor pool, sauna, Jacuzzi, gym, barbecues, terraces, library, Parties, seminar room, sports class, movie theater, squash courts, tennis courts, gardens … It may seem enormous but do not forget that the Canadian weather is quite cool and that it is appreciated 'Winter not to have to get out his loaves to go to the sport.
The houses: many houses are offered for rent, accommodation often shared with other people the house offers an alternative often cheaper than the condo since the conditions are different. In house you will often have your own garden, you will be in calmer corners than the condo that overlook the busy streets, you can still find it right in the center.
The basements: It is very common here to see people buy a house and separate it by floor / room to rent to several people. Some families also buy a house and rent their basement: the basement. The advantage: more chance of having a single lodgings since cheaper. Disadvantage for me: lack of natural light. Some basements look like a studio, others have a room or even two. The idea remains that you are in the basement, you can often have access to the garden and of course your own entrance.
How to find accommodation in Toronto?
What documents does it take to rent an apartment in Toronto?
I only had 3 places so far. In general you will always be asked: first and last month of rent, this is their guarantee. You can also ask for your employment contract to justify your resources, references from your previous owners, your credit record (a statement of your financial situation, your past and current credits, if you have met the payment deadlines your score is good If you are new we do not have one yet.), You may be asked to sign a rental agreement and to have a guarantor.
The phone.
A painful subject for us Europeans accustomed to pay almost nothing for a pretty decent service. In 2016 the average of a telephone bill was $62CA according to the Bank of America Merrill Lynch Global Wireless Matrix.
To know:
Some low-cost operators lease the lines of historical operators (As Free does in France with Orange), so their service is not always very good, that's why they can offer lower rates.
Some low-cost do not cover all parts of Canada, important info if you plan to move a lot.
By using your own phone your plan will be cheaper.
If you want to buy the phone you will be hired, you will pay your phone every month at the same time as your package. Contracts are usually 2 years.
You can go in multi-operator shop to offer you the package / operator best suited to your needs. I have been to the Tbooth several times in the Eaton Center they are pretty good.
You can get your SIM card from the moment you have your SIN number
I have tested Virgin Mobile and Fido. I have never had a worry, good network, reactive customer service, not always available in French. My advice: take advantage of the promotions and do not hesitate to change if you make a better offer, you are not committed and you keep your number. The first year I tried: Fido, then Virgin then again Fido. In 1 year yes.

Banks.
As in France you have historical banks and online news that offer more competitive services. I do not know enough about Canadian online banks so I'll just tell you about the first ones.
The main banks are: TD bank, Scotia Bank, RBC, BMO, National Bank of Canada, CIBC, HSBC.
What does it take to open a bank account in Canada?
An identity document (passport).
SIN number.
An address (the one on your SIN Number document, you can change it later).
Your visa.
How to choose a bank in Toronto?
The number of their ATMs (distributors) across the city (TD Bank is the big winner you will come across the green ticket office everywhere) since if you do not withdraw in your bank you will have fees.
The monthly fee for your debit card.
Costs relating to transfers.
The fees for card payments (some cards offer only 25 free payouts are unlimited, I never have cash for me the unlimited option is perfect, it's up to you to see).
The New Comers offer they offer: debit card fees offered the first year, gift (the first year I was there a bank offered a mini iPad for a new account opening).
Feel free to negotiate fees.
You can ask to have your contracts in French.
Personally I tested TD Bank and Scotia Bank, I recommend the 2 without any concern.
How do I transfer my money from my bank account to the Canadian account?
To transfer your money between France and Canada (or vice versa) your bank may not have the best rates. After several years here I recommend Transferwise which allows you to easily make transfers between two countries by offering you the best rate of the day. By using this link your first transfer will be free of charge up to approximately 850 CAD or 585 euros.
You will need:
Once you are registered, fill in the amounts you want to transfer, the bank information of the sending and receiving account, you confirm your information and the transfer is done within 48 hours. It's really very easy and the platform is very easy to use.
How's it going ?
Once your file has been completed and validated by Transfermate you will receive by email a RIB to which you will have to make Once you are registered, fill in the amounts you want to transfer, the bank information of the sending and receiving account, you confirm your information and the transfer is done within 48 hours. It's really very easy and the platform is very easy to use.
Credit card or debit card?
The debit card is the equivalent of our credit card, payments are debited directly from our current account. It can not be used on some online websites.
The credit card is paid as an invoice. An invoice for your expenses. It is thanks to the credit card that you build your "credit record" quoted above. Important to rent but especially to borrow if you wish to stay and buy here.
With Scotiabank you can, like me, have a credit card with cash back: the Scotia Momentum Visa Infinite, the account management fee is offered the first year ($120). You accumulate dollars with each payment, 4% of your purchases. You also have full travel coverage: flight cancellation, medical insurance etc.
If you prefer an online bank you can also join Tangerine, which is part of the same company and they also have a cash credit with no annual fee.
To know.
Transfers are made by email address. They are called Interac Transfer. Do not be surprised if a friend asks you your email address to refund you, just think of giving away that linked to your bank account. You will receive an e-mail that will ask you to accept the transfer.
Just spending your money is debited. The deadlines for bank movements are very short.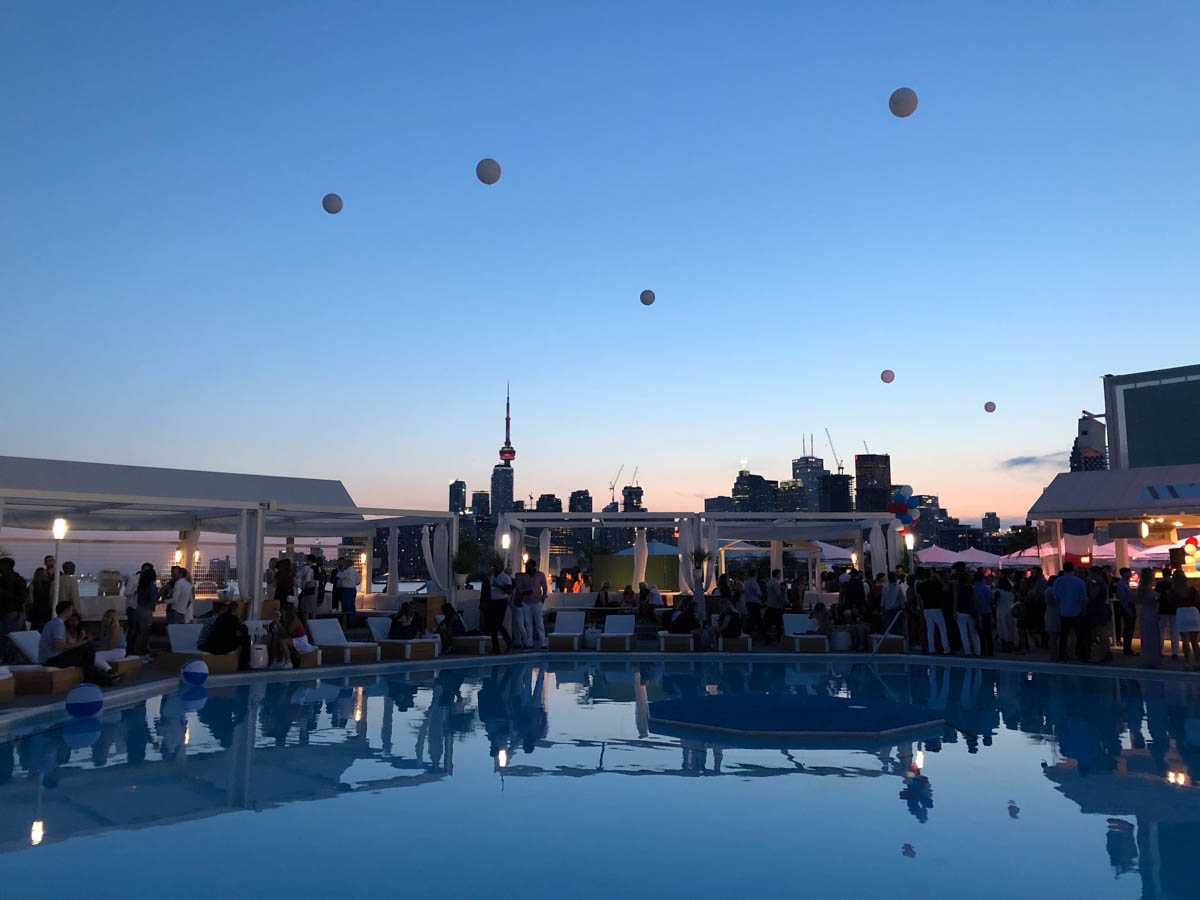 Everyday life
Here we use Canadian dollar, different from the US dollar (yes I was asked the question).
The prices are always displayed without tax, think to add 13%.
Here we leave tips when there is a service, do not leave tips is very frowned upon, the minimum is 10%.
The tricolor lights are located opposite the road, not on our side as in France, we must look in front.
The pedestrian lights do not go green but the white, they announce the count before the light turns red, very convenient.
Even if the fire is red the cars can turn right even if for you it is white, you are priority but be vigilant.
Promo code
Uber: 10$ off on your first ride with the code uberfringinto
Uber Eats: 5$ off on your first order with the code eats-uberfringinto
Lyft: 4$ off with ASTRID36233
Airbnb: 25$ off on your first booking using this link.
Wise: with this link get your first transfer without fees up to 850 CAD or 585 euros.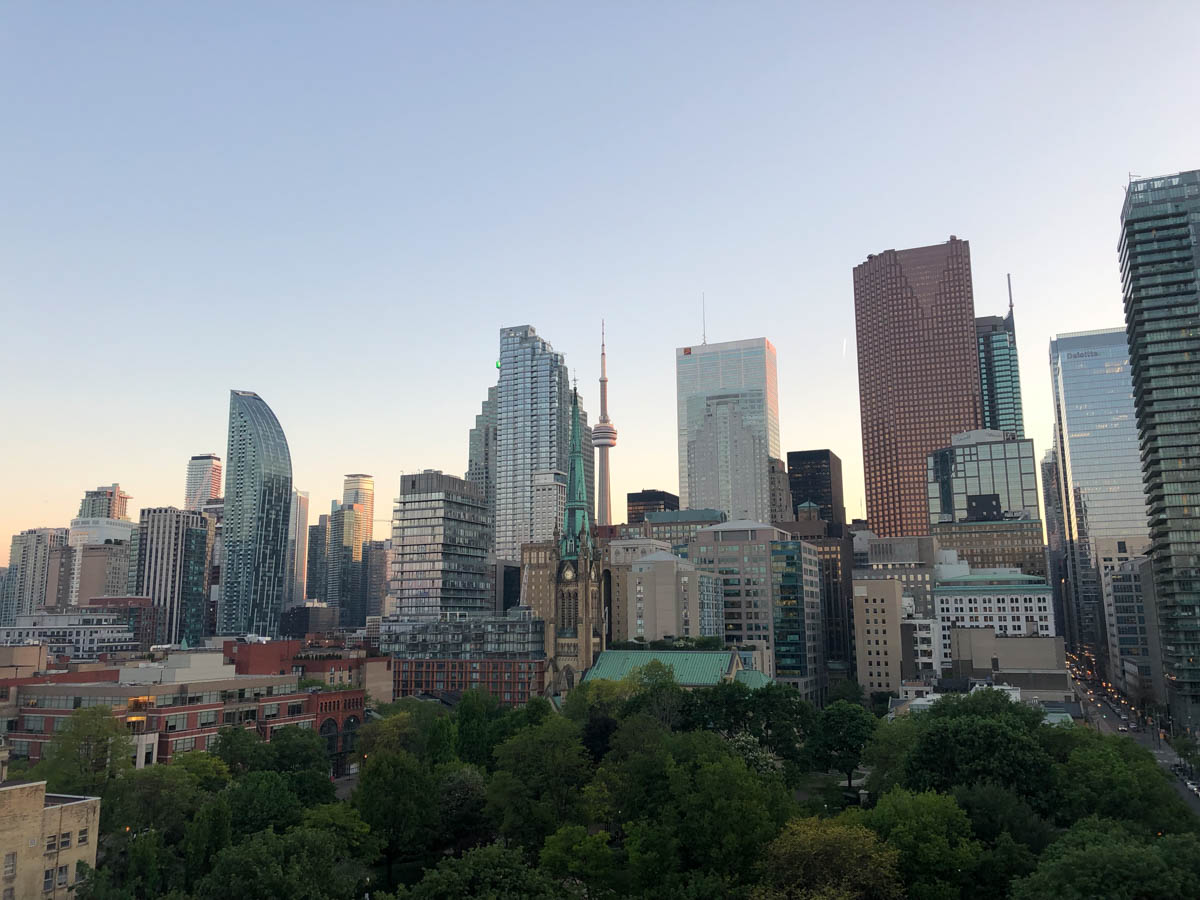 This is probably one of the longest posts I have written so far and I really hope to have answered as many of your questions as possible, feel free to add your comments or other questions in the comments!
And most of all welcome to Toronto !!