June 17, 2014 I ended up almost 3 years in a multinational. A job that taught me so much. I finished this last day knowing what I was not leaving at all what was waiting for me. I had exactly 14 days left to enjoy my family, my friends, sort out the last 26 years, know what I was keeping, what I was throwing away, what I was taking. Many of you write to me, a few weeks or months away, you have plenty of questions that cross your mind. After my Practical Guide to Newcomers in Toronto I thought we were going to talk about what's going on in our head! We go back three years!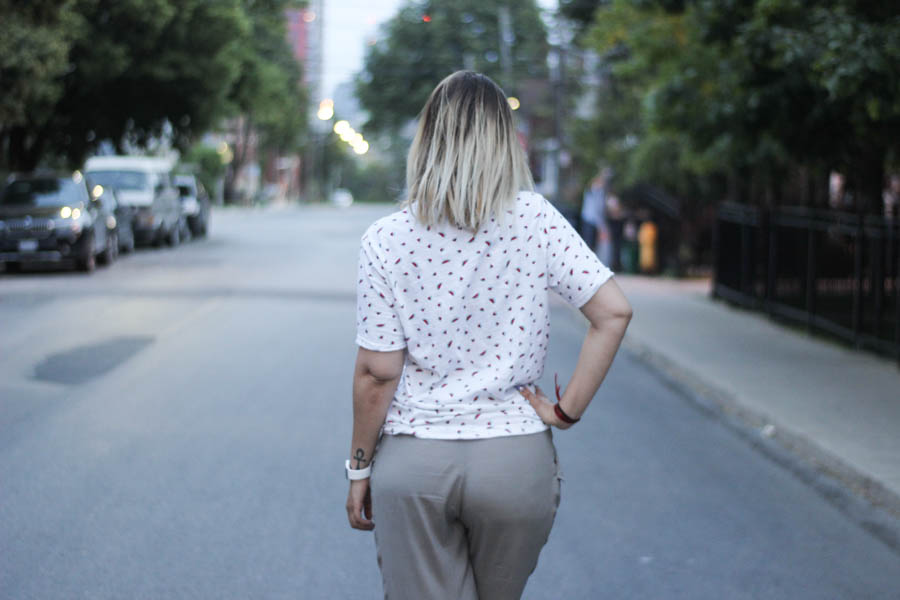 In the spring of 2013 my desire to go abroad resurfaced, I had left it aside to concentrate on my career but also for love. The time to inquire, to find the visa that would suit me I make my request for PVT in February 2014. First year when applications are made online, first come, first served. An unnamed brothel let's be honest but will know how on Feb. 15 in the second round I'm selected I really have no idea how these few figures that appear on my screen are going to have on my life. Of course, the usual paperwork, on March 2 I receive the official confirmation: from today I have a year to reach the Canadian territory. At this precise moment I still do not realize. I buy my ticket for July 01. 465 euros. I still remember. I do not travel much at this time, buying a ticket is an important step and especially engaging for me. Engaging though at no time did I doubt that I was going to use this visa the plane ticket was a date. A failure.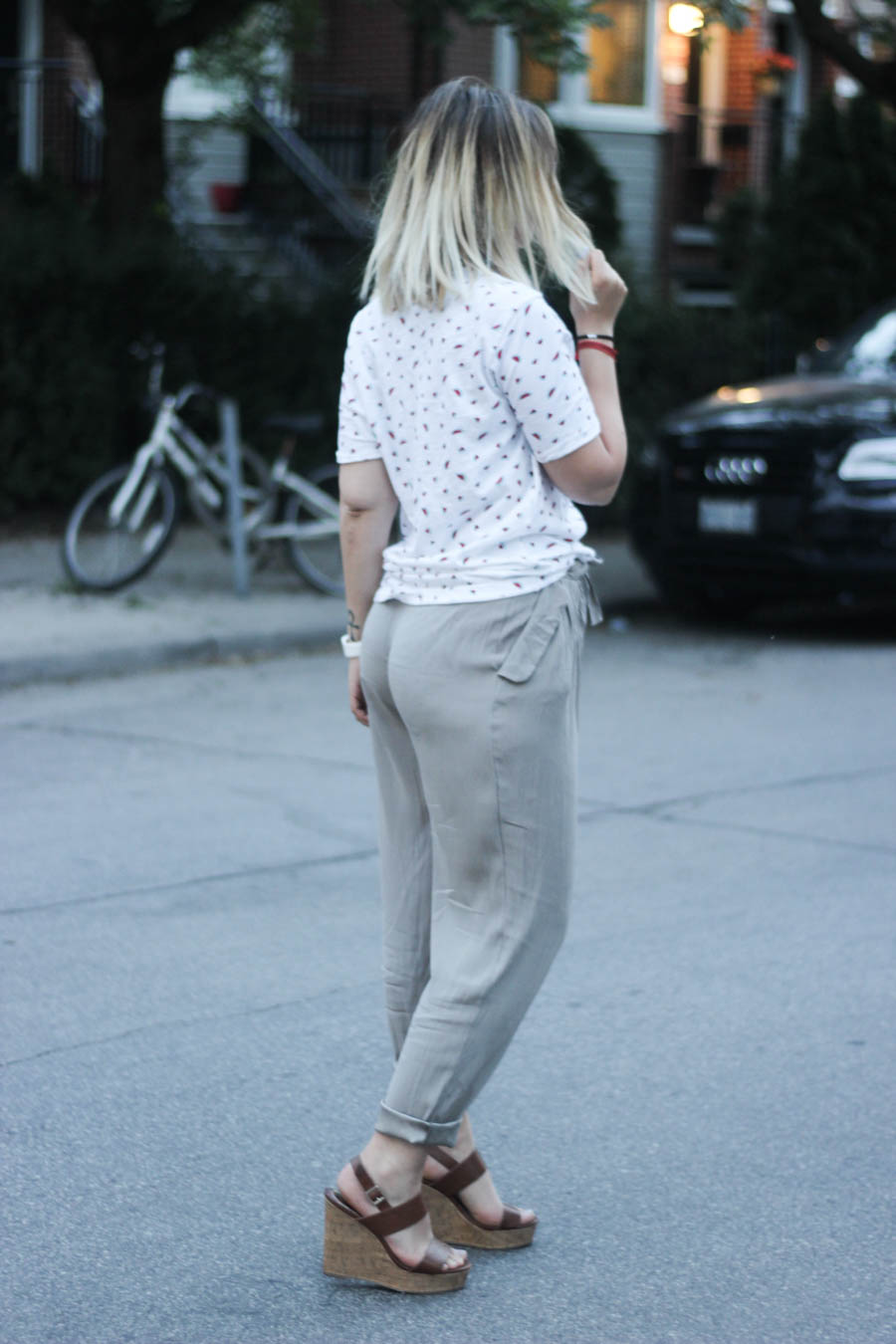 It should be noted that I never had my feet in North America before July 1, 2014. So I was totally on the adventure. I had read and re-read 150 times the information I found on the Internet, the feedback, the articles I found everywhere. I chose Toronto on the Internet. Montreal did not interest me since my first challenge was to improve my English, Vancouver was too far, 9h difference with France seemed more complicated than 6h. Toronto then showed itself as an obvious, economic capital, very Americanized, that was where I was going. I had tried to avoid projecting too much before I had my visa, I was already thinking strongly of Toronto but I waited to have the visa in my pocket to say it out loud. In every decision of life saying things out loud makes things much more real.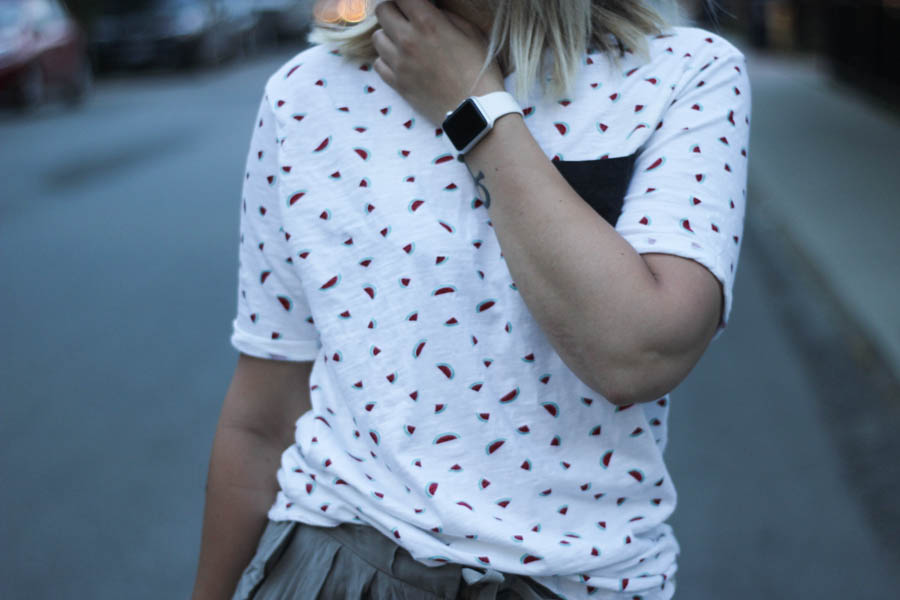 As long as I was working things were far away, yes I will leave but it is still far away. I made 3 months notice, 3 months between obtaining the visa, buying the ticket and leaving. The last 2 weeks before the start have gone wild, saying goodbye, preparing the departure party, sorting to try and leave the least drag on leaving, trying to make the most of what we have on the spot Before taking the plane that will change a lot. I do not remember panicking or doubting that I was doing the right thing, I remember the stress and saying to myself: but what are you doing, why do you impose yourself so much anxiety at once ? You could not stay in your busy life seriously! But not as a regret rather as an interrogation. In the last days the pressure rises, we no longer take time to think, we know what to do, we have a list, we follow it without asking questions because the final goal is approaching: Plane and leave. It is a bit contradictory to present it as a final goal since it is only the beginning of a new adventure. But it is also the first time we can relax the pressure. If we are on the plane it means 1- we arrived on time at the airport, 2- we managed to negotiate with the agent to pass our 2 pounds of excess luggage, 3- that we had not forgotten our passport. And that the friends believe me is a big relief!
In the plane I remember writing the first article of the blog that you can re-read here. I had the chance to share my flight with another PVTiste who lived around Valence, we had been able to meet several times before departure.
On arrival at the Toronto airport the check-in process was completed very quickly, our arrival in town I think I would remember all my life, on the bus see all the buildings around me, I had my eyes That shone and I thought we were there, you did it, you really flew 8 hours in a plane to land in another country. Having access to our Airbnb proved to be a bit complicated but after 2 hours of negotiation we were finally able to pack our bags, we had been standing for more than 30h but we still went out to get something to eat, walk in town and do A picture to say to friends and family: we are well arrived. Every time I go back to this street I tell myself that the path has been traveled since. I remember the butterflies in the belly, the excitement of the unknown and the feeling of freedom.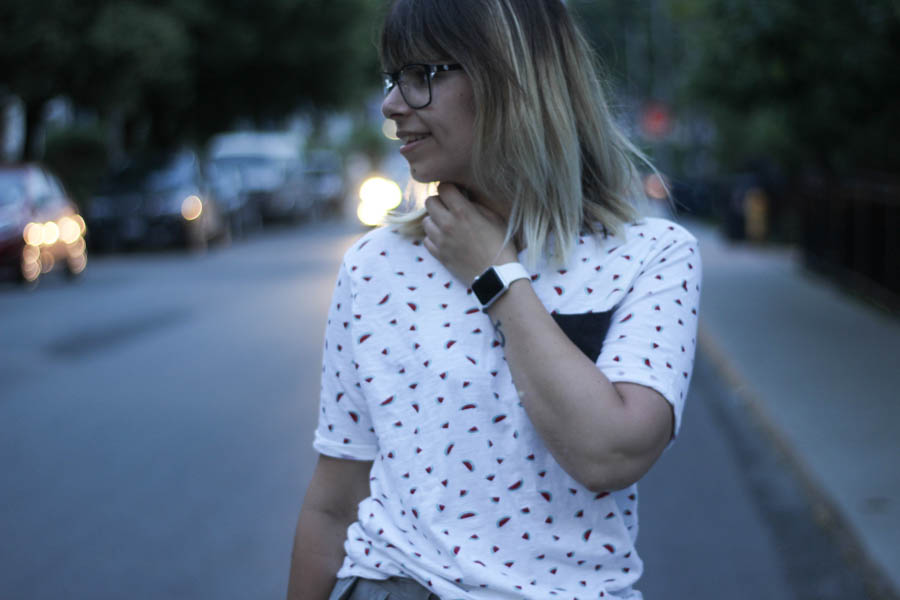 I think that to finish this article I would simply add a quote from the movie L'Auberge Espagnole that I adore because it will speak to all the people who move, that is at the end of the world, at the end of the street .
When one arrives in a city, one sees streets in perspective, suites of buildings empty of meaning. Everything is unknown, virgin. Soon, we will have lived in this city, we will have walked through its streets, we will have been at the end of the outlook, we will have known its buildings, we will have lived stories with people. When one has lived in this city, this street will have taken ten, twenty, a thousand times. After a while, all this belongs to you because you lived there.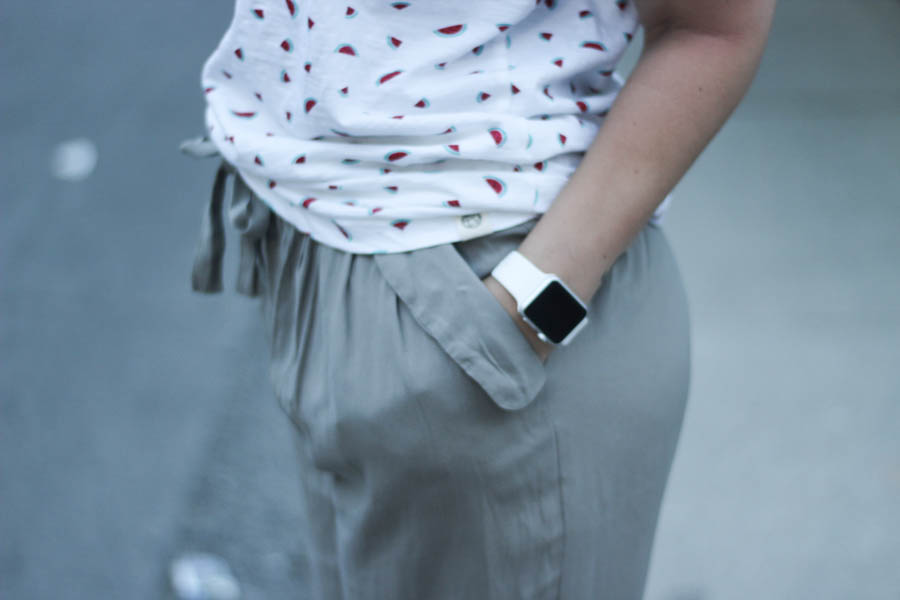 For this outfit we combine super lightweight pants to survive the first heat, which I returned for a cooler side, and also because I love to turn the hems either to the ankles or to the wrists, I associated with it A men's tee-shirt with a cool pattern, tucked into the trousers to let the top of the pants rather canon appear. A pair of compensated to be comfortable and roll my hen! I have proposed some models in the same style.
Belle soirée mes petits loups à frange.

Pants: Gat Rimon – Top: Free Planet – Shoes: no name – Watch: Apple Watch
Shop this look