As you could see on Snapchat (FringintoBlog) and Instagram yesterday was a big day for my friends and I, we celebrated a friends' wedding. A country wedding, well decorated and perfect ambiance. But let's start by the beginning.
Few ago I posted wedding outfit inspiration, I though I will be in advance, I will order an outfit, etc. Finally as always time went so fast and D-Day was coming, the obvious too: I needed a second plan, an outfit never wore in my wedding in case.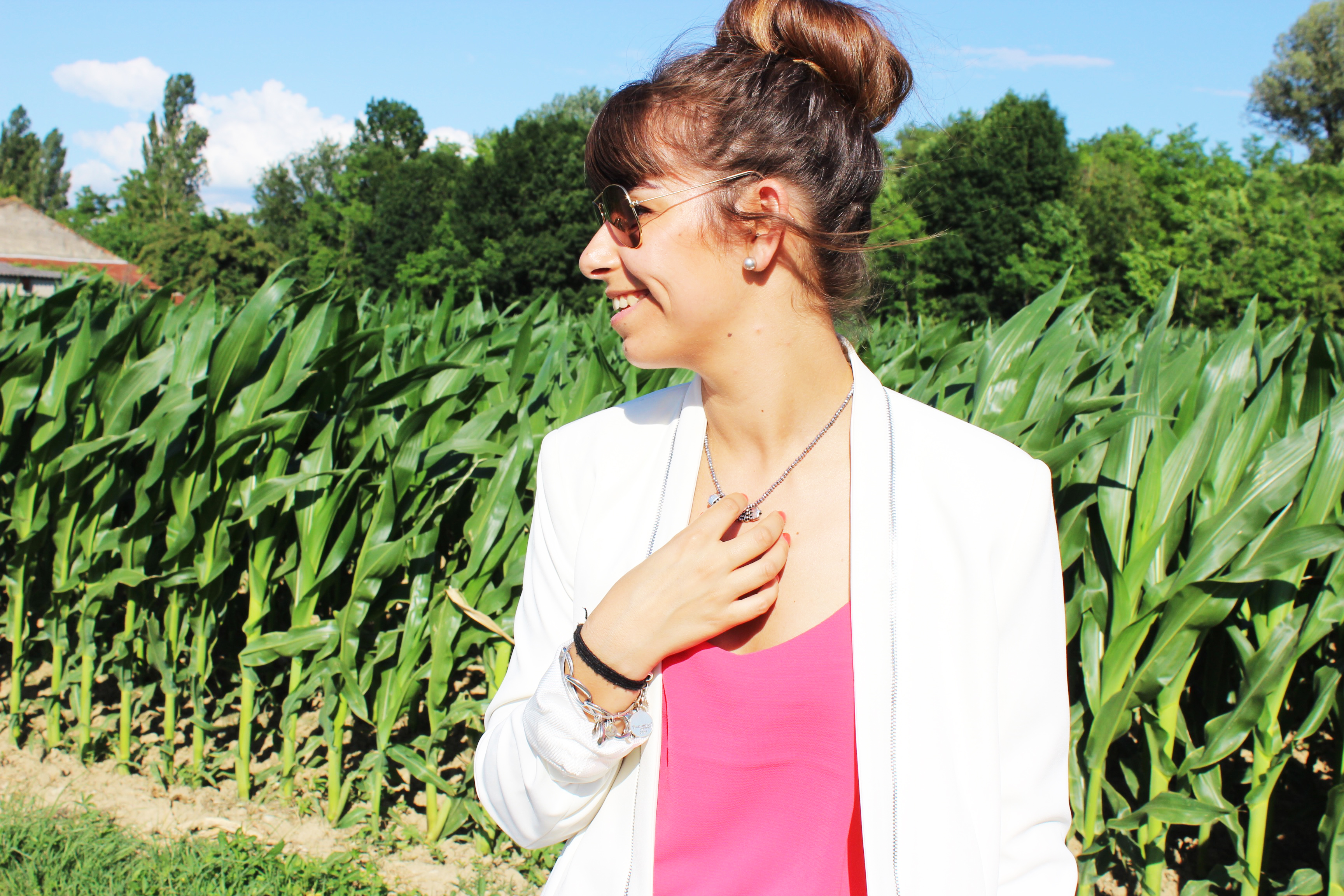 Saturday 10.00am at the hairdresser place, second plan as my main outfit, very busy schedule but everything was supposed to go well. Morning happened .. and something got wrong, my hair was so bad I was so pissed I decided to buy a new outfit (how can you don't see the connection ?) First Saturday of summer sales, do I need to say something else ? ). Less than an hour after I got my new outfit: shorts and shirt (ok 2 shirts I took one for H&M too, I paid it, I saw it was dirty so I wanted to return it but .. too many people and no time so I did it few days after) Anyway I was lucky to be with my bestfriend, the person who understands be better !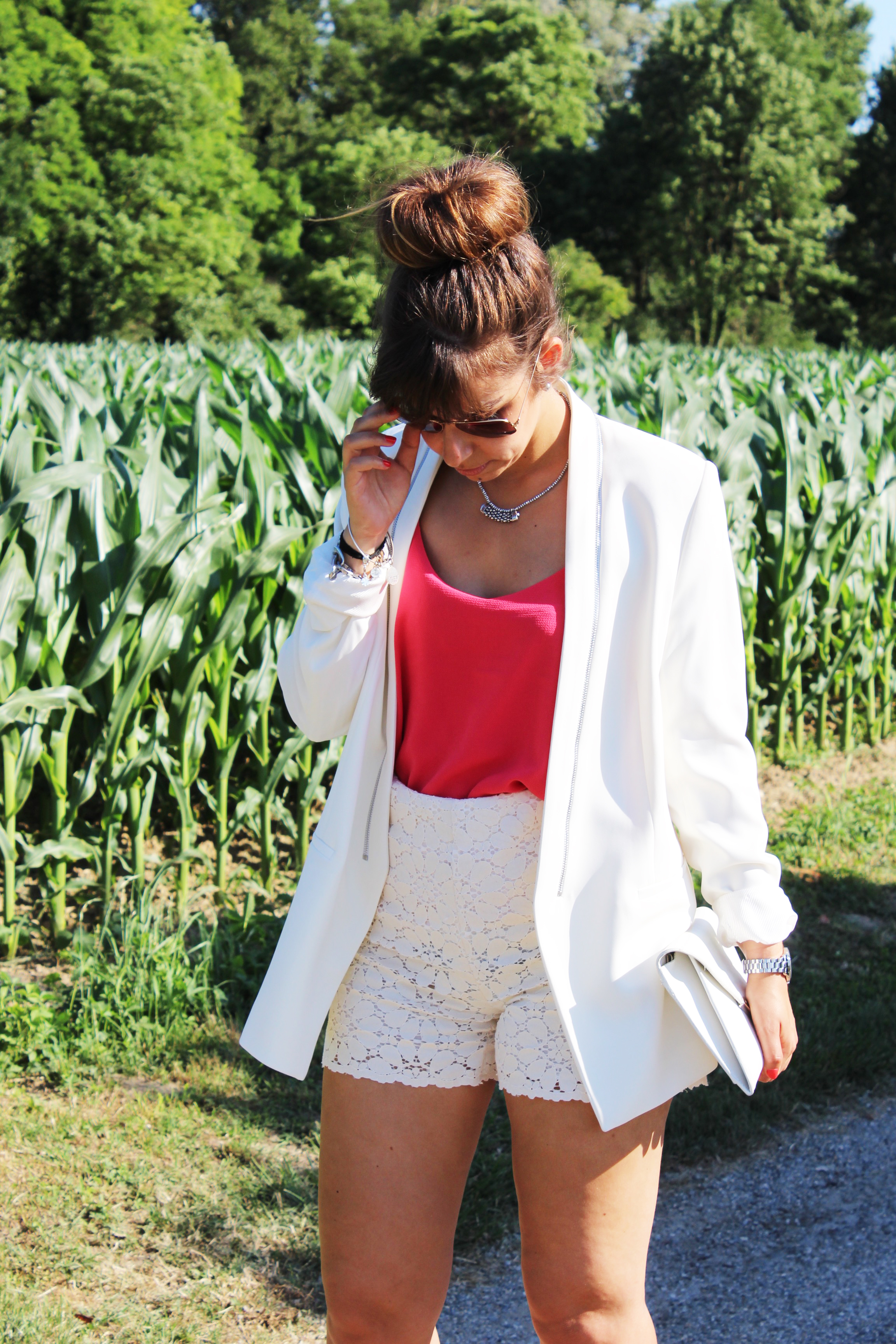 Let's go for the preparation and overall we had to find a new hairstyle ! I was upset because of bad hair and I couldn't imagine how stressful should be a wedding ! I was almost sick in advance 😉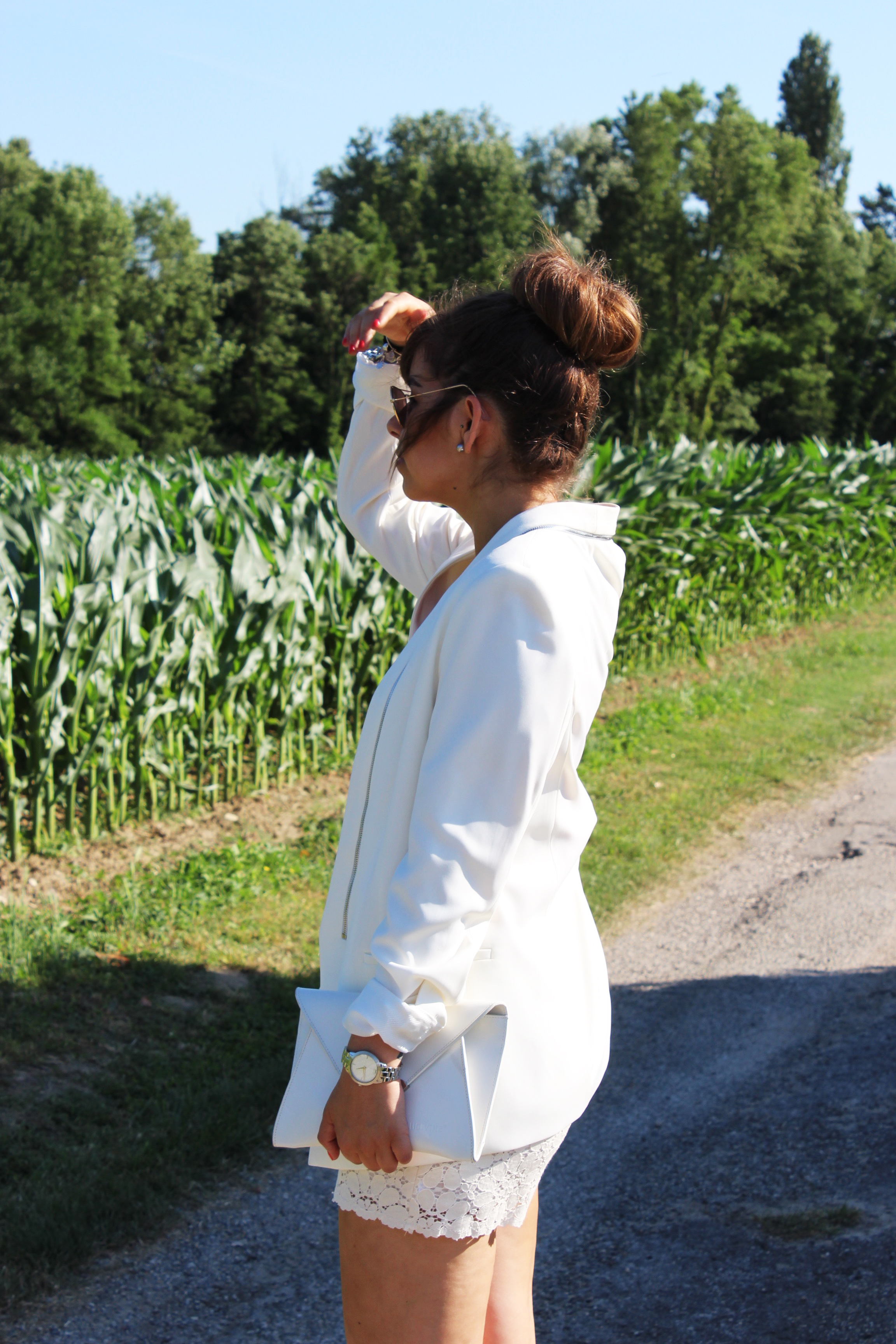 Around me everyone knows I'm not really crazy about wedding, of course I hope one day I will have my best day ever too but it's not something I love to talk about, I have many other obsessions before that being there ;). However I have to tell I probably assisted to one of the best wedding I was ever invited in my young life. The place and the decoration were amazing, classy and country like them. During all day we felt their love and how much they care about each other, was too much but very simple. This wedding was very important for me, first because we saw them falling in love 3 years ago, then they visited me in Toronto and were a sunray in my winter. But also because they have the kind of relationship which almost give you the envy to get married too. Happiness is contagious right ?
Finally I really like the outfit found in emergency mode, a high waisted laces shorts perfectly matching with a colorful shirt, I will it again for sure. A coral shirt, same color than the outfit from the beginning, found at the last minute when I was walking home at Pimkie ! I put it into my shorts: perfect ! Tigh straps were perfect for the 35 degrees Celcius ! And this blazer. I already shooted it beginning of the month, but in my idea it was supposed to be for the wedding. It finally fit perfectly (ok still a little bit warmer for the season). A wedge heels to match with the country ambiance and the thing is done !
A huge thanks to you guys for this amazing day and for having us.
Good evening guys.
Top: Pimkie – Shorts: Zara – Blazer: Cop Copine – Wedge heels: Kiabi – Montre: Kenzo – Pochette: – Necklace: Bijoux Ose (ancienne co)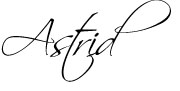 Pictures: thanks Tiff for being my photographer <3