Tutu skirt. It divise people. Personally I'm a unconditionally fan. To be honest I needed time to dare wear it. Because not everybody is s Carrie Bradshaw , you need to find the one and overall the occasion.
In a first place I chose a long and moderatery large, nice compromise between the enormous tutu  I had in mind and the fact I was living in a small city with around 60 000 people and where it's not always a good thing to look different.
And the occasion arrived. We though we were living in New York and besties with Carrie when I ordered this dress. 2 years and half after I only wore it once. I mean in public. I wore it 8 millions times in my living room, in front of a mirror, thinking I was at any award ceremony or the New York Fashion Week.
If I wore it now it was to use my sister photographer skills again. Before she leaves too her beautiful Ardèche to start a new adventure.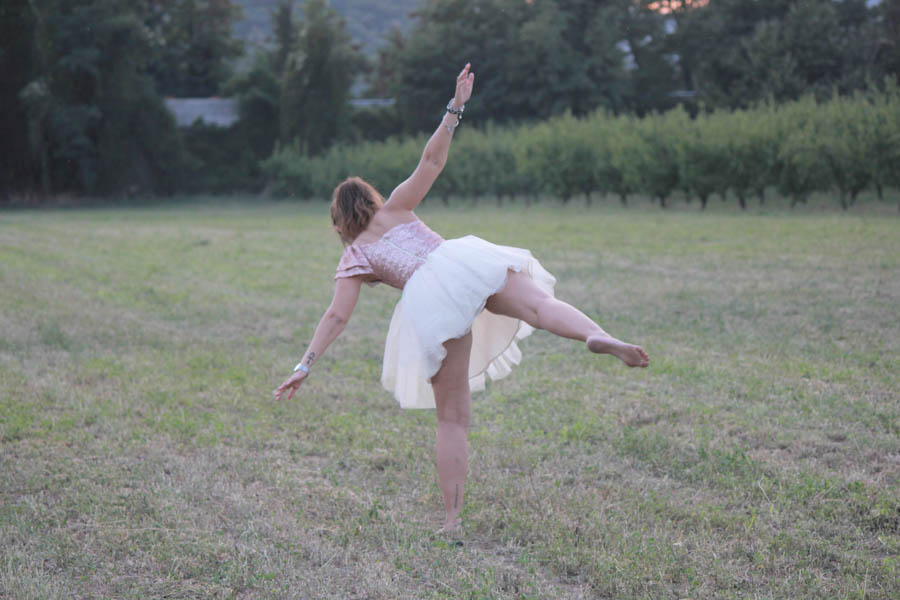 She is the last of the siblings. The last one to take her flight. It's not about no loving our area, I will say it's more about us being passionnate with adventures and this need to always challenge ourselves.
I repeat it often but it's so important to get out of your confort zone, to put yourself on a dangerous position, to feel yourself vibrate and alive. And what best moment in the year than September? Even if for many of us we are not moving to a new class this month, we are not going to meet new classmates either but still September smells like back-to-school time. We are back to our homes, to her jobs. It's the perfect chance to get a second January 1st in the middle of the year, last chance to take new resolution and make it, that way you may finish the year happier !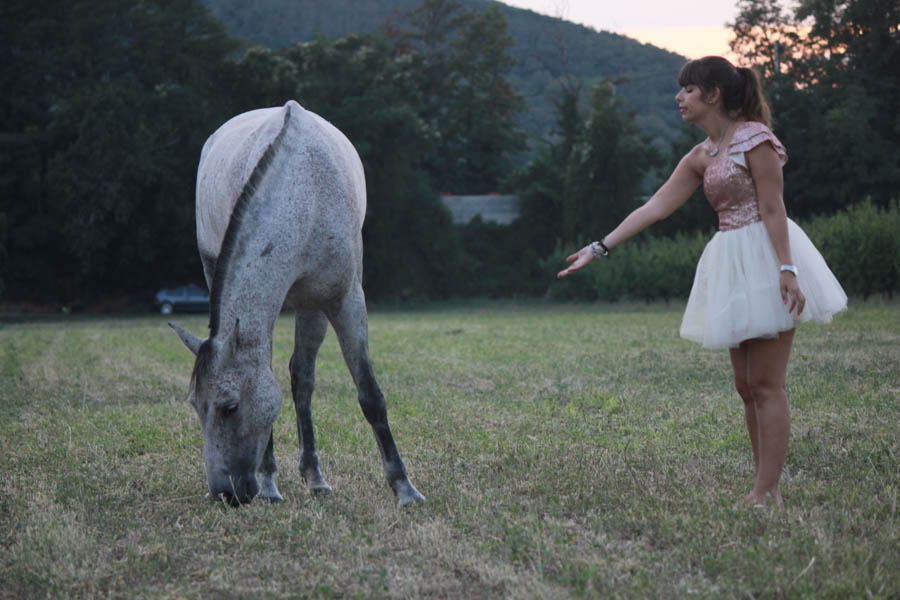 Few tips to a back-to-school time successful:
Like when we were kids make you happy with something simple: new cute agenda, new pens, new phone case. Something which remains you new notebook and back-to-school excitation.
We start planning next vacation: saving money and writing our top 3 favorites destinations.
We organize weekend, take 2 days  to break the routine, take a fresh air and start again ! If you need ideas I have so many do not hesitate to ask !
Go to the gym ! Nothing better than taking care of yourself and have new goals to feel better !
Choose your best vacation's pictures to make a beautiful little book you can look at when you are on a bad mood (I know someone who keep one for her trip in Thailande during few months in her table 😉 ), it remain us that yes we have to work now and yes the weather is awful but that also remain us that vacation will be back and sun too!
Challenge yourself: start learning a new language, start a new project you are thinking about for a long time, decide to join an association to help kids or people in needs. Make somethinng which makes you happy !
I hope my tips could help you keep your smile during this back-to-school time !
Pictures by LCM Photographie, once again, it's my participation to Maison FMK Paris and the Bar à Tutu contest on Instagram.
Dress: Asos (sold out for the moment)
Watch: Louis Pion
Horse: Atina
Necklace: Bijoux OSE.