Already December 18? Could you explain where the time has gone? I had so many opportunities to have fun this year that I feel that the year has been very long, but I also have the feeling that yesterday we were on the terrace sipping an iced tea face At the Peynet kiosk (if you've never been to Valencia you should come and have a drink at this place). This impression that time is flying, that things are linked very quickly, that one does not touch the ground. I am always divided between the desire to take things to the cool and take the time and between the desire to make a maximum, enjoy, optimize the time. It is an eternal fight that the second option wins regularly.
I'm made of opposites. I like to travel, but I also love to go home, I am digital full and yet very attached to my paper notebook, I am very social But I like my moments alone with myself. The opposites attract it seems? It's good that I get along with myself.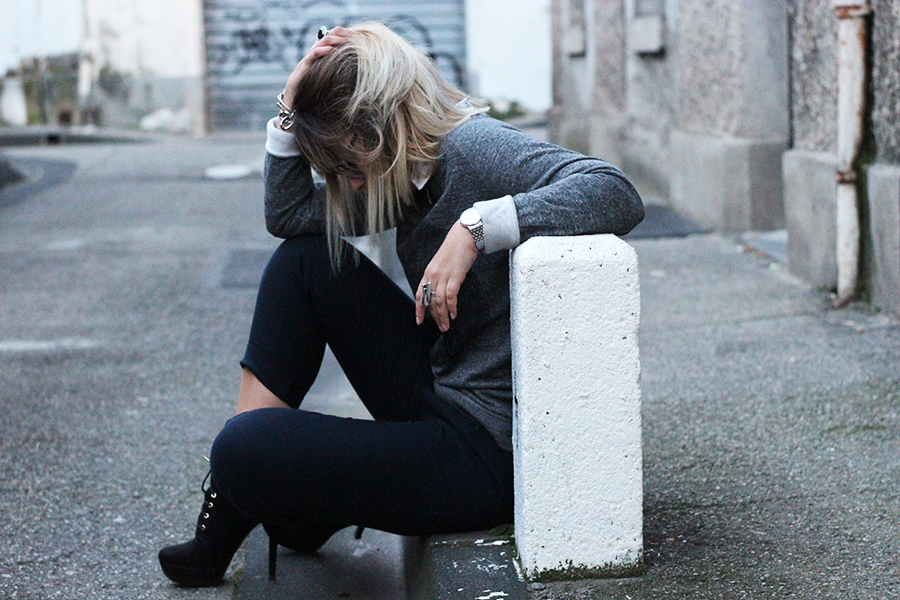 The opposite is also this haircut that I would never have imagined wearing one day. For a year now Franck takes care of my hair, it has become much more than a hairdresser we are friends. But before being my friend it is especially the only hairdresser who gave me enough confidence to let me become my opposite: a blonde with fringe. I left the blond we had worked this summer for a polar blonde. I am super happy with the result, we also cut well I can not stand when my hair arrives at the shoulders! Another opposite. I always loved my long hair. I think that before finding the right idea to cut it must first find the right hairdresser.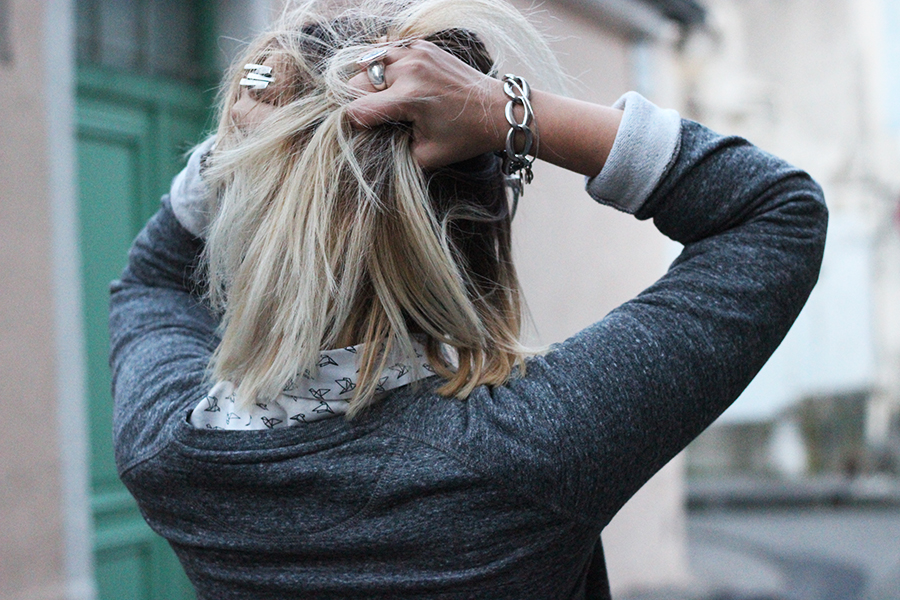 It is a look a little cocooning tonight, a pull ultra comfort and especially super well cut! We are far from the old shapeless pullover that did not show anybody. I do not let go, barely dry on the spreading it is already on my back! This is a gift from David of the brand Aron Davis, remember I told you about it in my London look here. I am totally fan and to have several people around me who own I confirm that the opinion is general! Sweater in organic cotton, designed next to Valencia, I say yes and yes yes!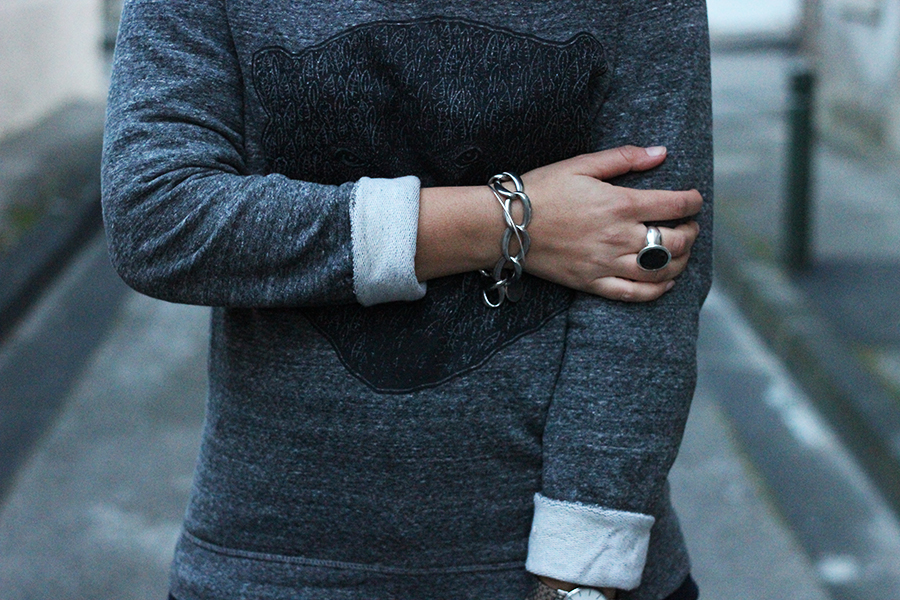 The Christmas season officially began! I had prepared a selection last year, it is still topical, find it here and I take the opportunity to ask your recommendations, what do you think the Christmas movie par excellence?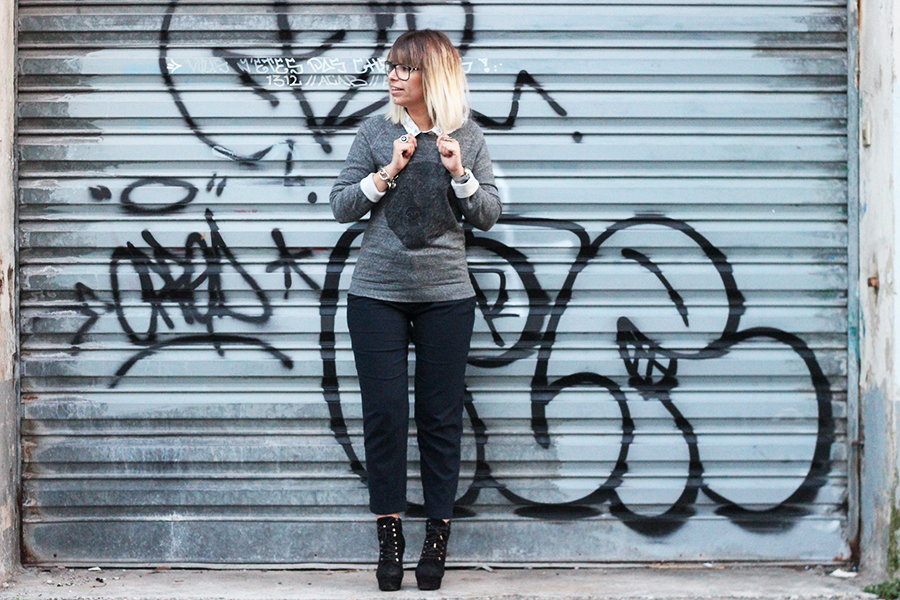 This is the last stretch of the advent calendar on my Facebook page! Just a few days before the final season and the announcement of the great news !!! Keep sending me your suggestions is great, we take the opportunity to chat, that's all I love about this blog: exchange!
Pull: Aron Davis – Shirt: Pimkie – Pants: Mango – Boots: Zara
Je vous embrasse mes petits loups à frange.


Thanks Sandra for the pictures.