Half the summer is gone, the projects of the beginning are preparing in off and even if I love the summer I can not wait until September arrives. Life turns a little slow in this period, nobody makes decisions, the world has the head only to holidays and fat mornings. This period is also conducive to the relaxation of oneself, the longer days make it possible to reconcile a working day with an evening with friends. The sun that sets late, the temperature that would almost make us forget that tomorrow it will still have to get up, evening or not.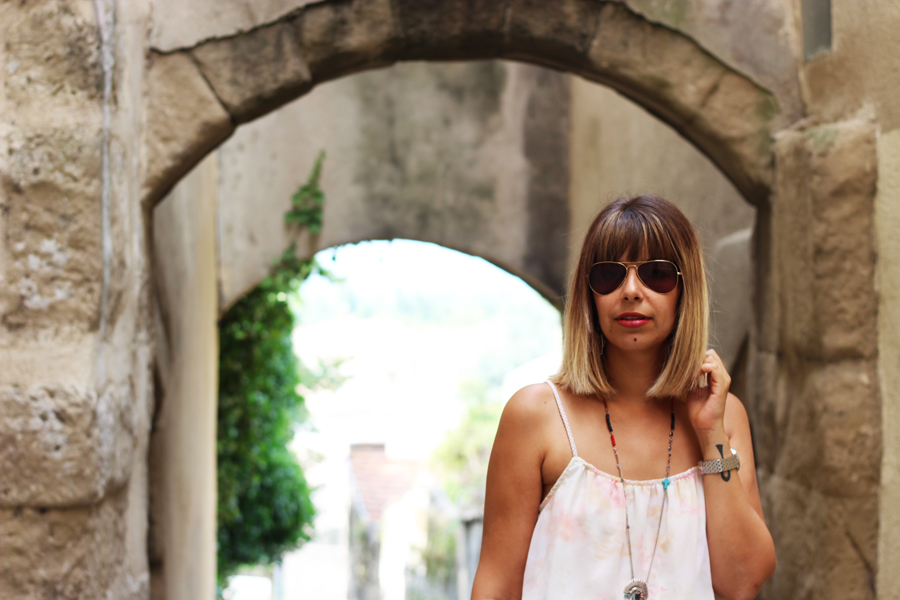 Summer also leaves more room for spontaneity. We program less. It does not impose a planimetric and overloaded schedule. There is room for surprise. Friends are invited at the last minute. We're strolling. We walk. We drink a shot. We laugh. We recall the memories. We are talking about projects. We're talking about the next trips. We let go.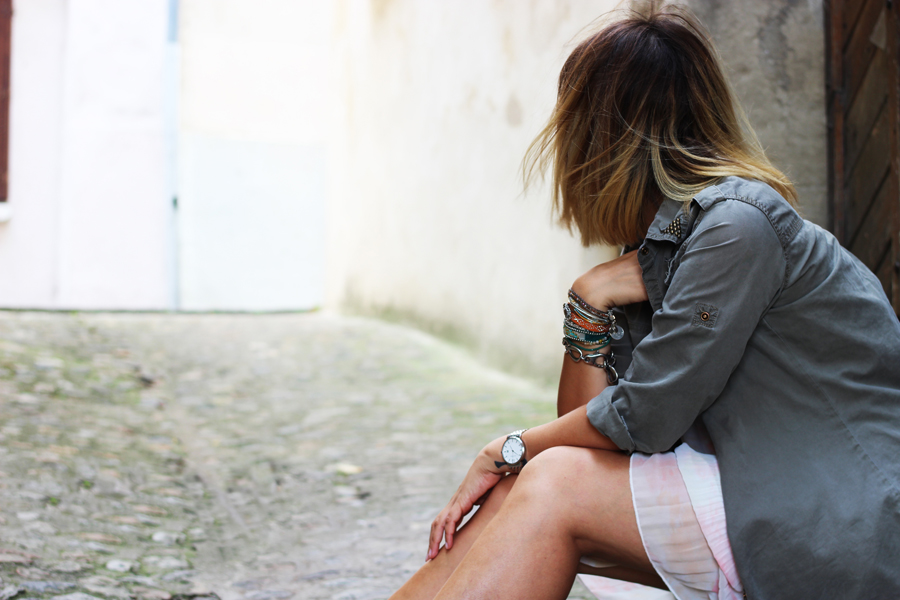 This summer I do not have a planned trip, things move a lot, travel will be for the following months. So I decided to rediscover my own city. I have shared some brides with you on Snapchat or Instagram but I am preparing of course a very nice article all clean full of ideas even for you valentinois! You never really know your own city 😉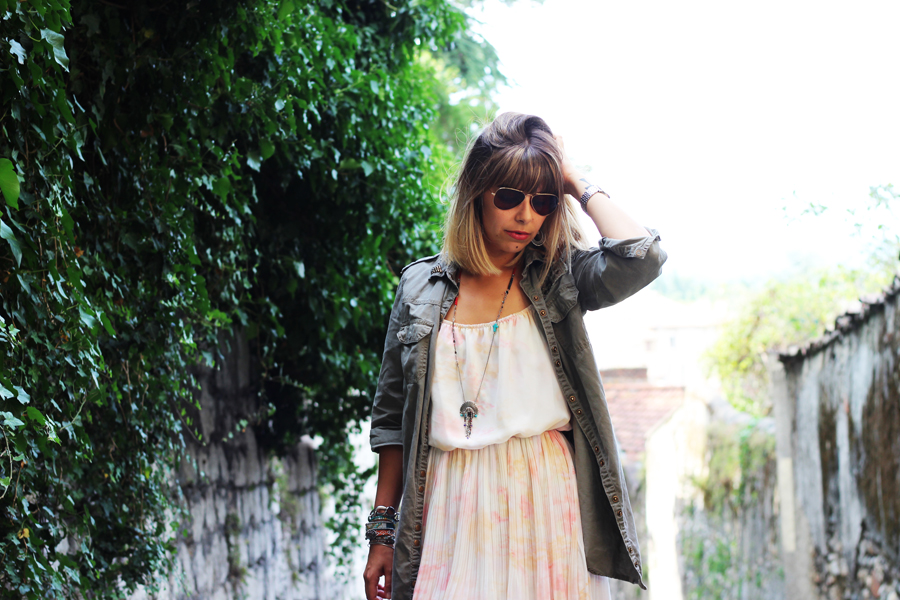 A fresh and simple look to face the hot summer. A small jacket to face the air conditioning in the offices. My enemy of summer! Good ok one agrees it can be of service to avoid dying of hot but it is also the reason number 1 of all the nose that flow in July (glamorous moment hello). Then finally it arranges me not to let my jackets spend the summer in the closet 😉 I have 2 khaki jackets that I adore. And what I like even more is to marry them with dresses to break the style a little too classic.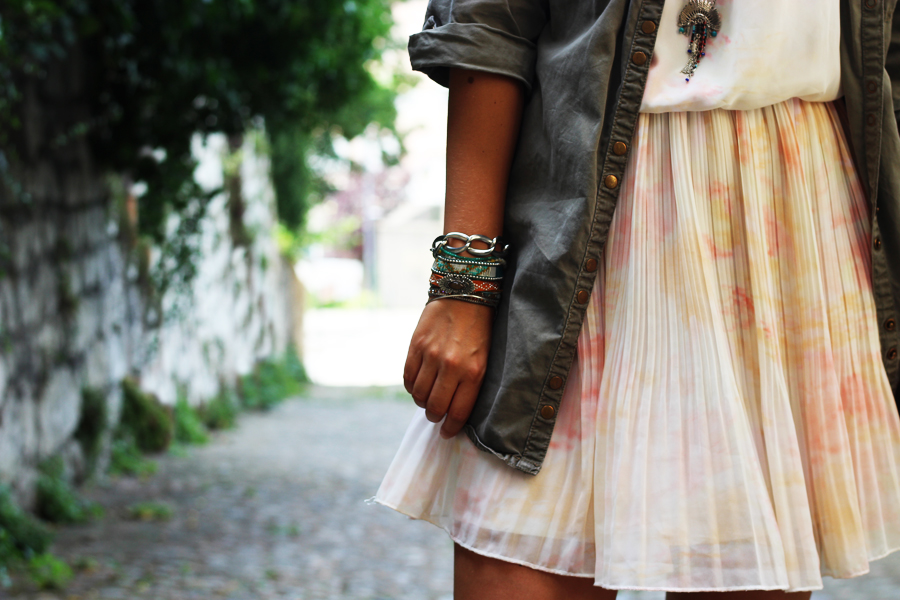 My dress is a Molly Bracken from last summer so it is no longer available but I found you 4 examples in the same style! For the shoes it was during the fair of Valence they have no marks so I also found you something that looks like! The jewels are not all for the same reason, some have been on my wrist for a long time and the collections have had time to change a couple of times (you did not think I was reserving you a rotten expression at the end n ' Is not it!).
We will talk about my necklace Ose tomorrow on the blog 😉
Dress: Molly Bracken – Vest: Zara – Watch: Louis Pion – Shoes: No name
A big thank you to you for your comments everywhere on my new haircut, you are the best, really ♡.
I remind you that you can now find all the looks in the blog Lookbook!
Belle soirée les petits loups.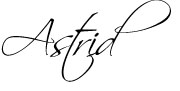 Photo: Jaja ♡
Shop ce look