In view of the success of the first two editions "Where to eat in Valence" I try again with a third article for even more lunches or gourmet evenings! I invite you to reread the first and second article before being sure to not miss anything, your taste buds would be angry with you;) I also considered your remarks the last time and I added a notion of tariff, you m Asked to report if the restaurants offered a vegetarian option but I do not have the answer everywhere, I will change as you go.
I still have a nice list to test, I do not forget all your recommendations the last time! Keep sharing your favorite addresses.
In the end a little surprise awaits you ..;)
---
Chez Ly
The restaurant is hidden in the corner of a street around the town hall, a place where I spend several times a week and yet I only discovered this place very recently! Very intimate, far from the crowded restaurants you get a little time in this place and you eat very well! The dessert with the cream of chestnut is to be tested!
Small plus: super trendy and super instagramable beneath;)
Price: the evening menu was less than 15 €.
2 rue Briffaut • Vegetarian options.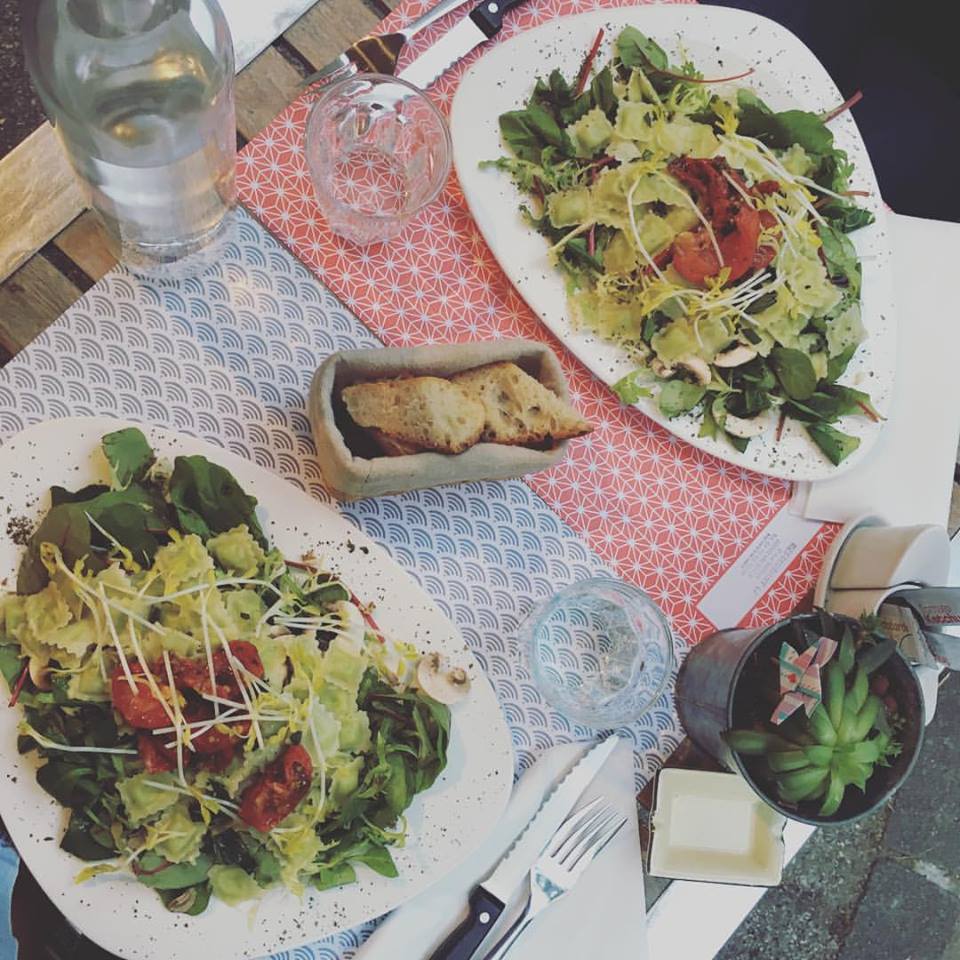 Food Truck Gourmet
A discovery thanks to my colleagues of work, original and light burgers! We are very far from the burger that sticks to your hands! With offbeat recipes (I tasted chicken breaded with corn flakes!) But also a burger of the month to change the habits it really is a place in the tune of time and that corresponds to what I like!
Rate: menu burger fried drinks at 9,50 €
The truck changes places each day, check the place on their Facebook page.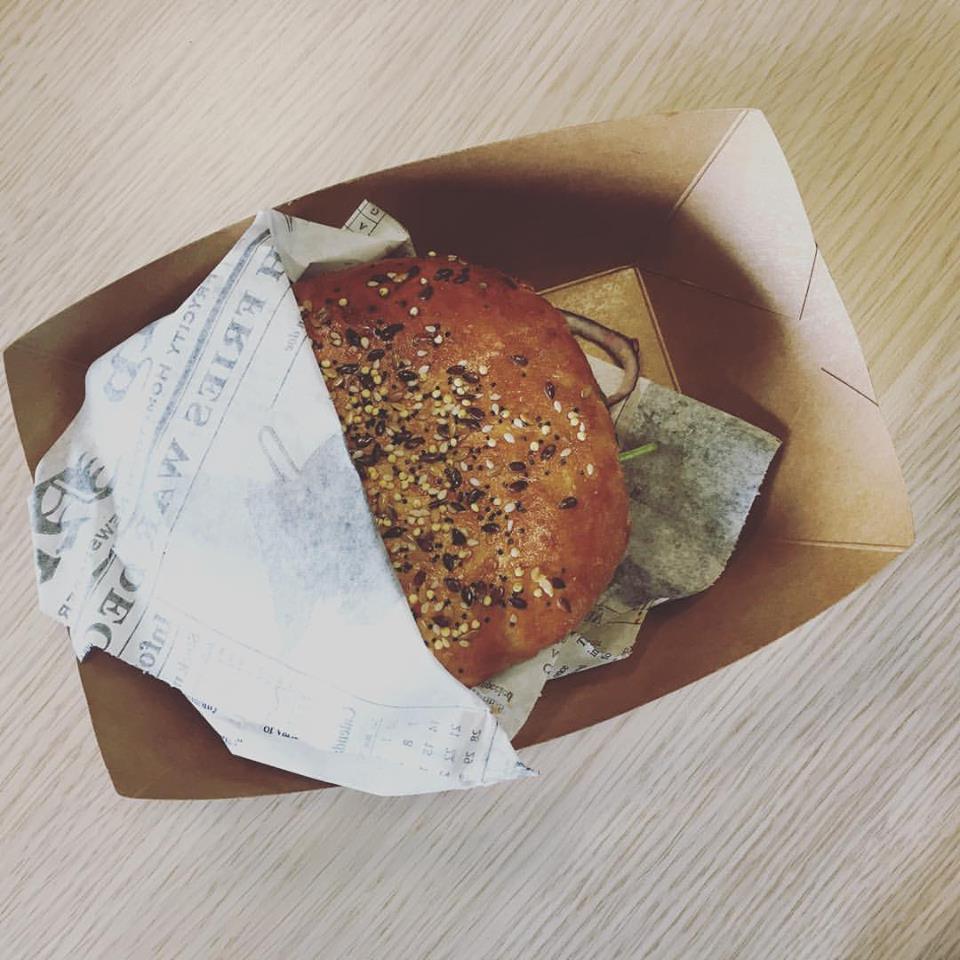 Le Milou
If you know me or follow me for a while you know that anyone serving ravioles I like! But when you propose me a trio of gratin ravioles: cheese, ravioles and the 3rd that I forgot, you exceed all that! A real treat, a very nice welcome ++ with waitresses with a smile and always a funny word! We validate the terrace under the trees too.
Price: full menu around 20 €.
10 place de la Pierre.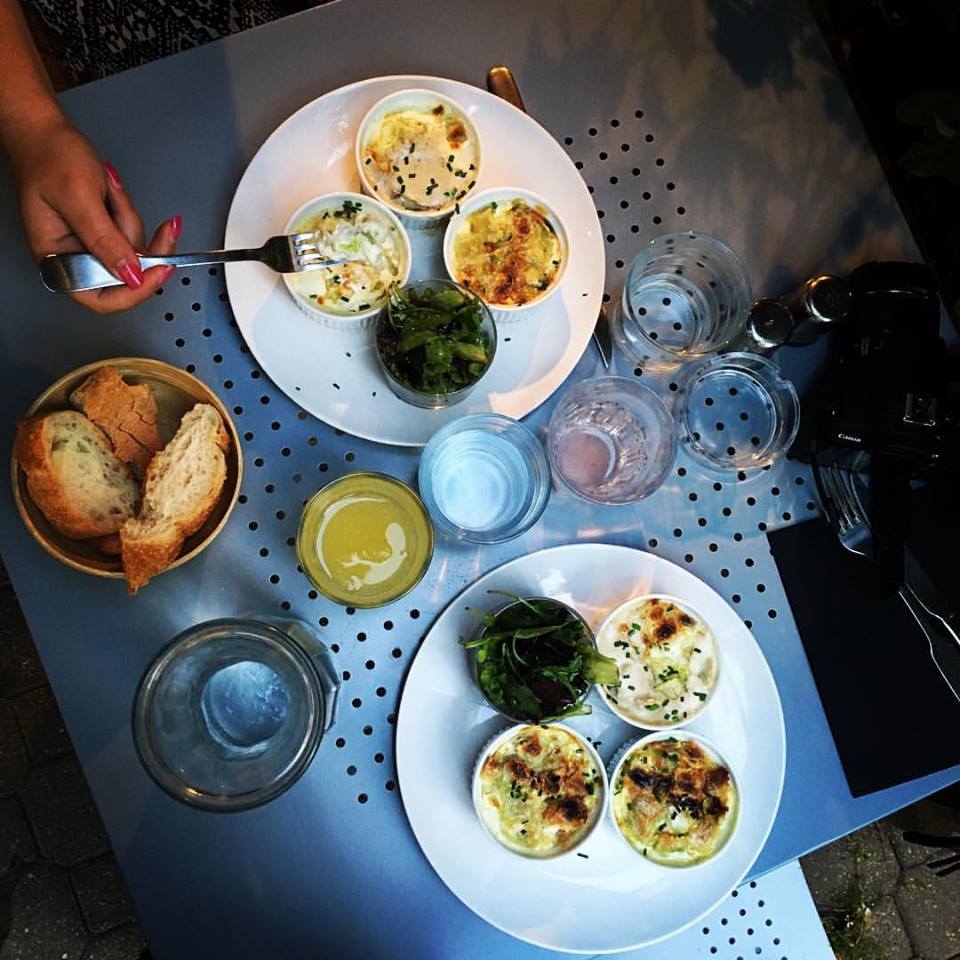 Le Grand Rue
This is the first time I have no photos of the dish! But I liked the atmosphere, the decoration that finally it is what I wanted to show you. I passed this restaurant for a while while being intrigued by the window: old candy pots and a chic tableware of another time. I wanted to know more and especially to see if the kitchen was up to the space. After a first try I validate completely! Food quality and fine for a reasonable price, a quirky and very pleasant!
Price: menu between 26 and 35 euros.
37 Grand Rue • Website

Hyori
Known to be the best place to eat sushi in Valencia, many of you have recommended me this address and I thank you! We feel the fresh products, we appreciate the welcome of the staff! Just for the name of the street you are obliged to go! I tested the menu discovered, these are trays prepared in advance so I did not have to wait.
Price: menu available here and here. Discovery menu at 11 € !!
15 rue du Ha-ha • Facebook.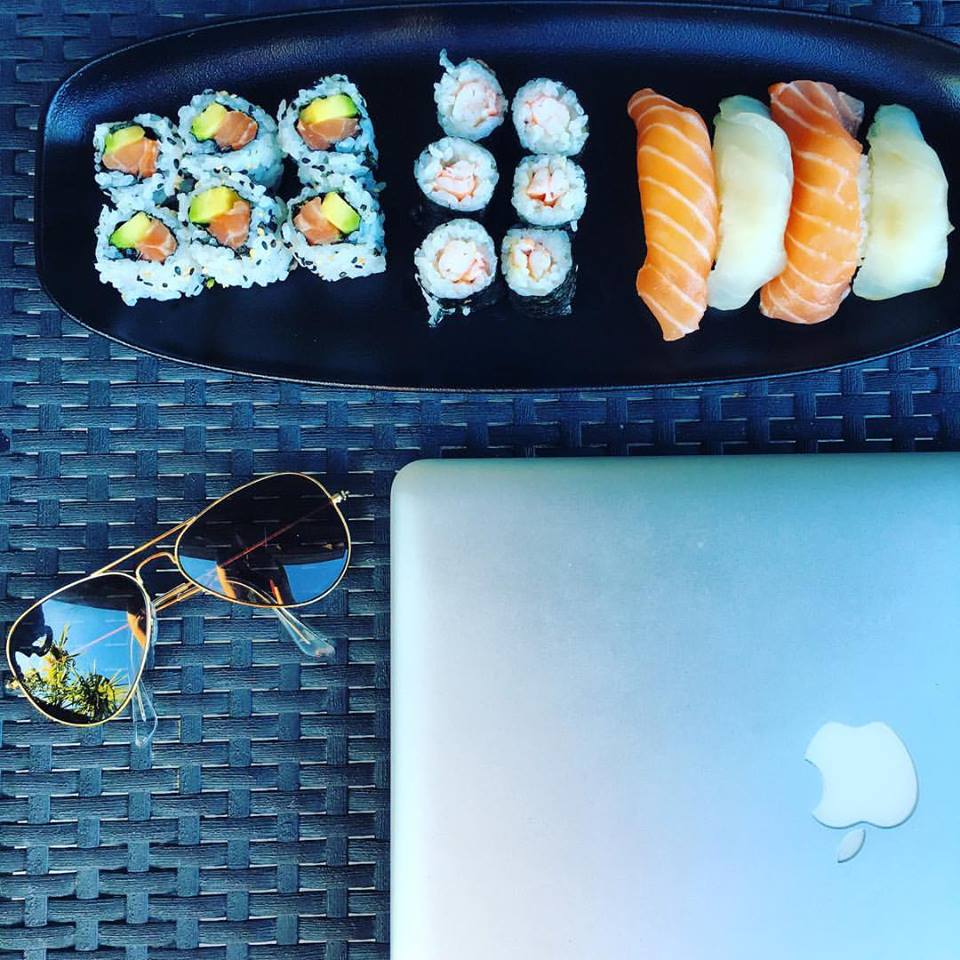 Le Sarment
Since 6 months I pass by this restaurant every morning and every evening without ever having stopped. Wrongly ! I tested the salads to go: copious and varied you start from the base and you add 4 ingredients of your choice in the list which leaves you a possibility of combinations important enough not to be bored. Then I also tested a meal at noon with a classic: duck breast! It allows to quickly judge a place, the Sarment passed the test;) The advantage is that the card changes every 12 weeks (to check I do not have the exact number in mind)!
Small plus: the palm trees on the terrace that really look like a holiday while it's only the lunch break at work;)
Price: 9 € for a salad to take away, 24 € for a lunch menu.
1 avenue de la Gare, Alixan (Gare Valence TGV) • Website.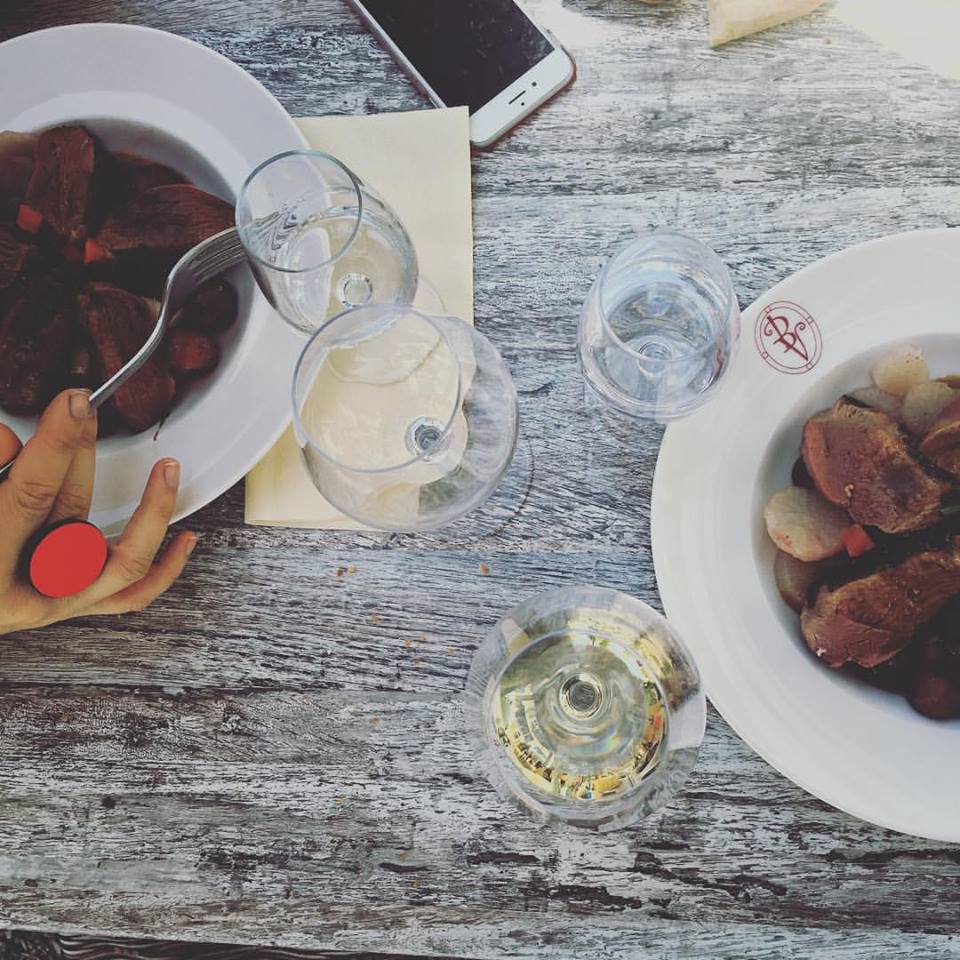 Bistrot Le Pas-Sage
The restaurant is well named, it is in the passage between Place des Clercs and rue Emile Augier which are both very crowded. The restaurant is simple, the menus very oriented towards the sea. We had a great assortment of gambas, knives, mussels and more!
Price: Between 20 and 30 €
4 place de l'Université.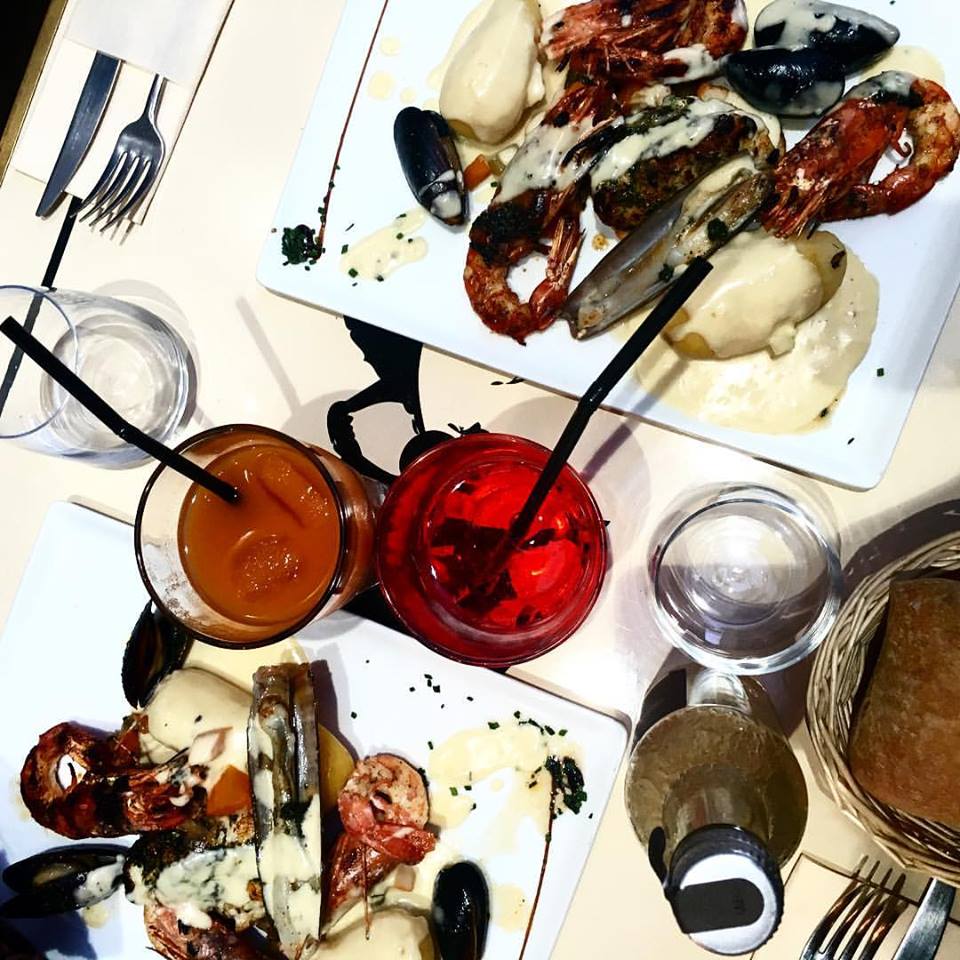 Subtil et Thé
Hallelujah! Finally ! For this third edition I can finally add this restaurant that you have been so many to recommend me to my list! And I must thank you! What a beautiful discovery! A super friendly and pleasant staff. A nice decoration and a simple but effective map: 4 plates are proposed: sea, land, flavor or vegetarian, several portions are then presented to you, original dishes, surprising blends but especially very greedy.
Price: 14 € the plate.
Place la Pierre • Facebook • Vegetarian options • Opened just for lunch and I would recommand to book •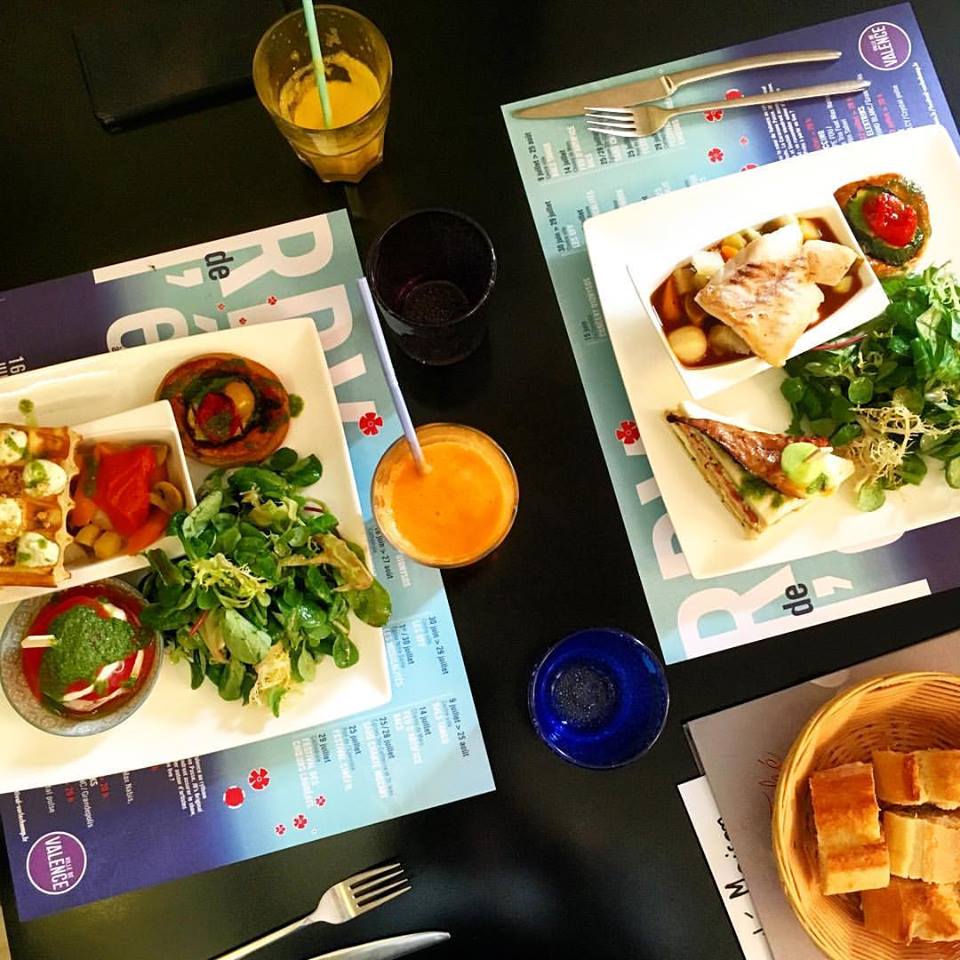 La Bohème

The first time I went to this restaurant was for a drink, it was dark, the ceilings were high and the red color predominated, I felt like I was going back to a cabaret. The decoration is completely offset with manege planes hanging from the ceiling. As much to say that the bar is set high input: ok you are beautiful but are you good? And I validate! We tried the burger, just by seeing it we were seduced, bread slices of fresh bread, good products, we valid! Their exterior is top with very nice armchairs (it was raining that day we were indoors I have not tested yet I do not know if they are as comfortable;)), the interior is dark, more fun in winter Or a bad weather day!
Price: around 15 € the burger menu + dessert.
11 boulevard d'Alsace • Facebook.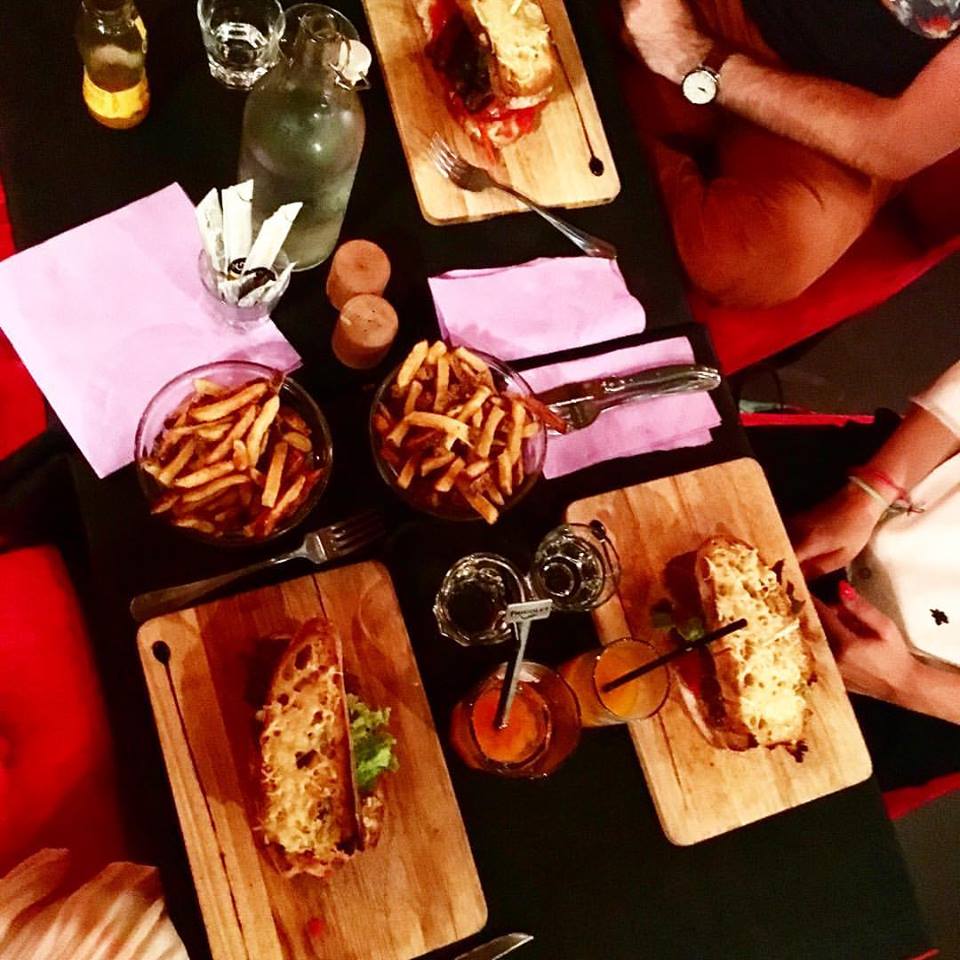 I hope this third edition will give you ideas for your next release. For my part, I've been thinking about how to simplify your searches. From now on a new tab has appeared in the navigation bar: My addresses, you can now navigate the map to find restaurants that j I tested and appreciated in Valence and elsewhere, I will add of course as and 🙂
I asked myself a question and I ask you: do you want this card to remain exclusively dedicated to restaurants or you want me to add other of my favorite addresses? Kind hairdresser, stores or others! Knowing that you have the ability to filter according to your needs. Tell me everything in the comments!
Edit from 01 August: Following your returns I modified the map and added other interests: fashion, beauty, health, where to drink a shot etc! Items are sorted by category and not by city.
Great night.