When I lived in Canada people will often ask me where I grew up. And then I replied: " I grew up in the countryside" people always seemed suprised. Firstable most of North American thing France=Paris. You are French so you grew up in Paris. It's pretty simple. Then because I look more like a city person. Ok I'm totally a city person. I love living downtown, I love buildings, I love walking on the streets. But I also kept  my countryside girl part, I grew up far from the city, in my neighbourdhood we have space to play with my friends, I have a garden. This is still a part of my life and I love going there something to take a breath. Not too long but I need it.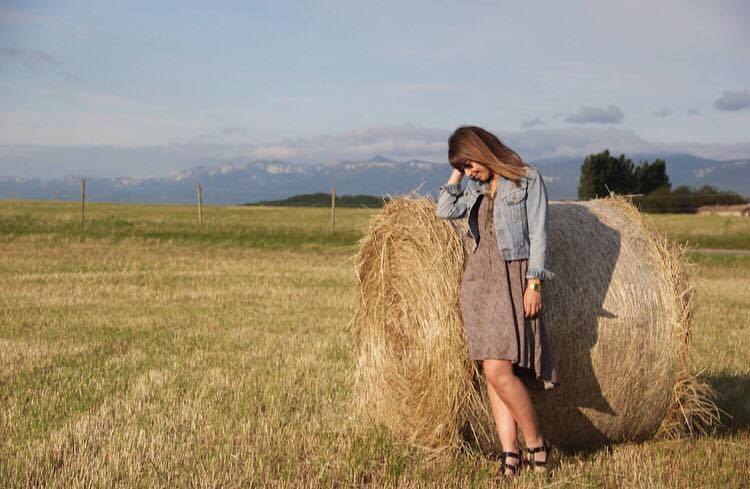 Today I went back to my countryside girl side, after the poppies, the straw balls ! Olivia is always full of ideas that everytime I feel like we are telling you a story. I wish I can bring you with us, that you can laugh with us, you can see me fighting again the straw balls, walking barefoot in the dry green and hurt myself. I also heard Olivia  arguing against the sun because it was too bright or against a electrical string anoying us behind me. It's a really story which hide behind every photoshoot.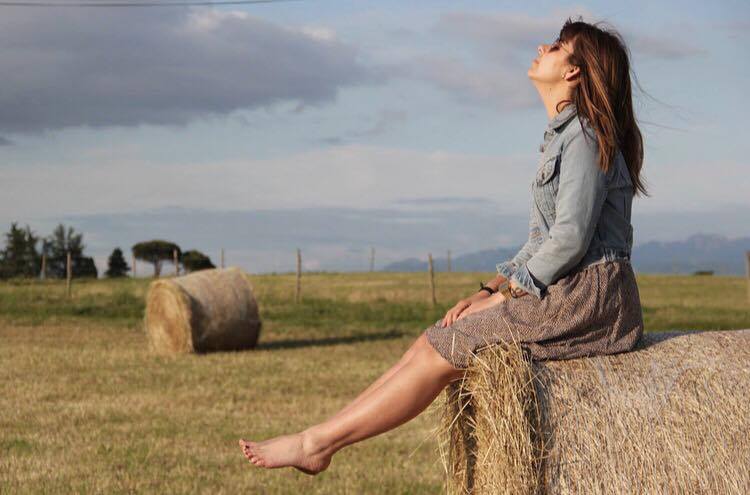 A dress I found last year on a second hand store, the same day I found the jeans jacket, I didn't really wear it. Don't know why ! With the summer days coming back I wear it more often and I really like it. The dress is enought long to wear it during the day, the pattern is perfectly matching with jeans. A wedge heels and as we say in French: the thing was done ! By the way these shoes are coming from Canada, from Aldo a brand not really known in France yet but I love their collections. You can find some on Asos and Saranza.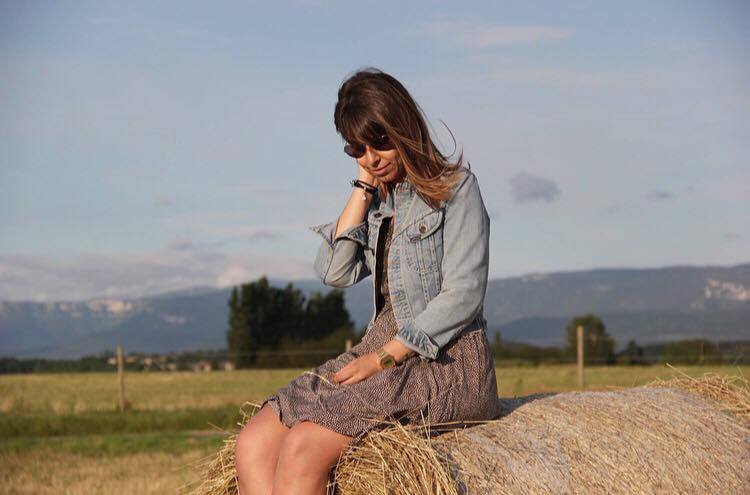 I was talking yesterday with a sales person on a store (the dress I show you yesterday on Snapchat is coming from this store) for a good outfit you need a little piece of everything, no needs thousands of dollards if you have something without soul. Trust yourself, mix different brands and you should have something that fit you !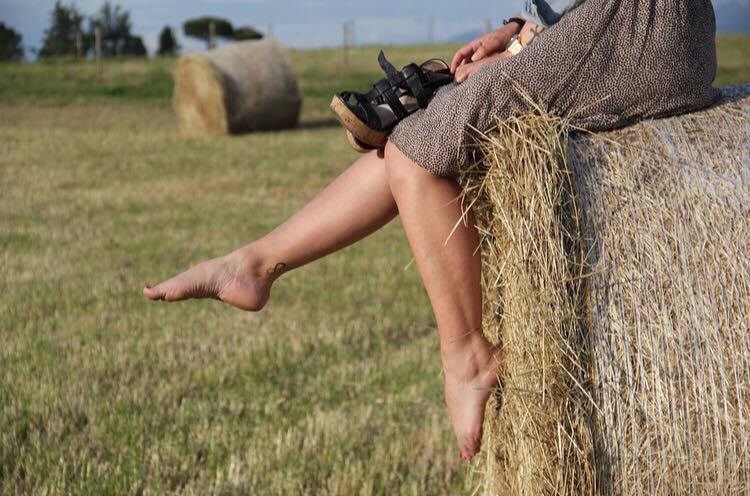 Have a wonderful night ♡
Now you can add your favorites pictures on Pinterest  really easily just flying from the pictures 😉
Vest: Vintage Store – Dress: Vintage Store – Wedge heels: Aldo Canada – Watch: Casio – Necklace: Zara Canada – Sunglasses: RayBan Aviator.
Credit photo: Olivia, Twinny Mummy and Cie.