For the ones who just arrive little reminder , beginning of February I had a crazy idea to take 9 girls new in Valence to let her choice one place in Valence which means something for her. I gave this list to the photographers, profesional or enthusiast, all passionnate. And I organized the photoshoot. They never met before. We had incredible moments. We share so much. We laugh a lot. I worked on it and now I'm so proud to introduce you to the portraits. You can also watch the teaser again here.

Portrait #1 – Portrait #2 – Portrait #3 – Portrait 4.

---
Pauline is a neighbourg. She is from Lyon. From Lyon but always keep moving. Stockholm, Bordeaux, Paris, Montpellier, Italy, Holland, Pauline enjoyed her law studies to discover the wolrd and several european cities. An amazing opportunity to learn a lot about yourself and in your job. Finally she gratuated in Montpellier and she found her first job in Valence !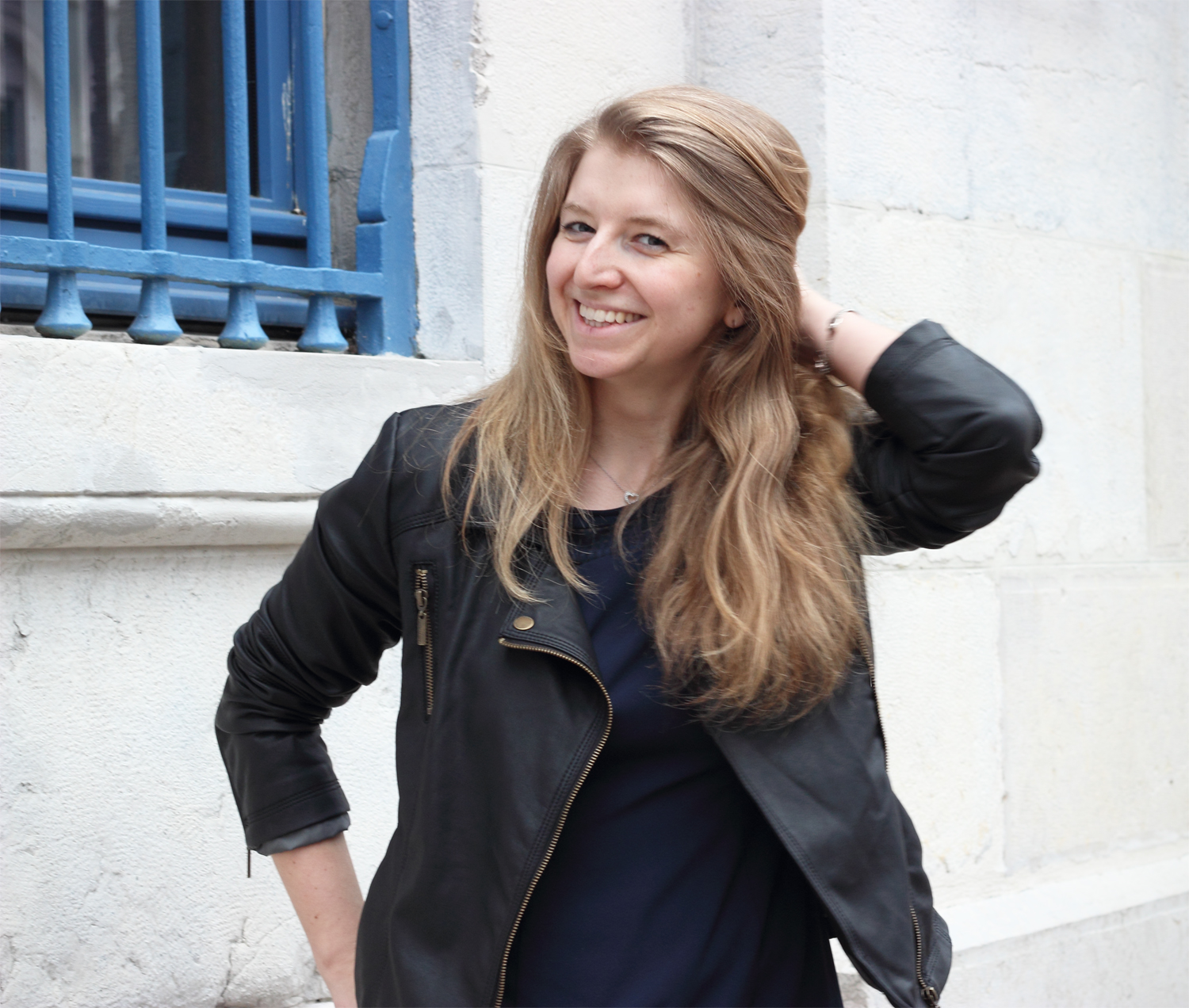 Pauline is first a smile, the first thing everyone will notice. A smile and long blond hair. She is also a passionnate person, I learnt so much during our interview, I could stay listen to her about her lawyer job for hours. Actually I met her last December when she just attested. I could be how emotional she was, it was amazing.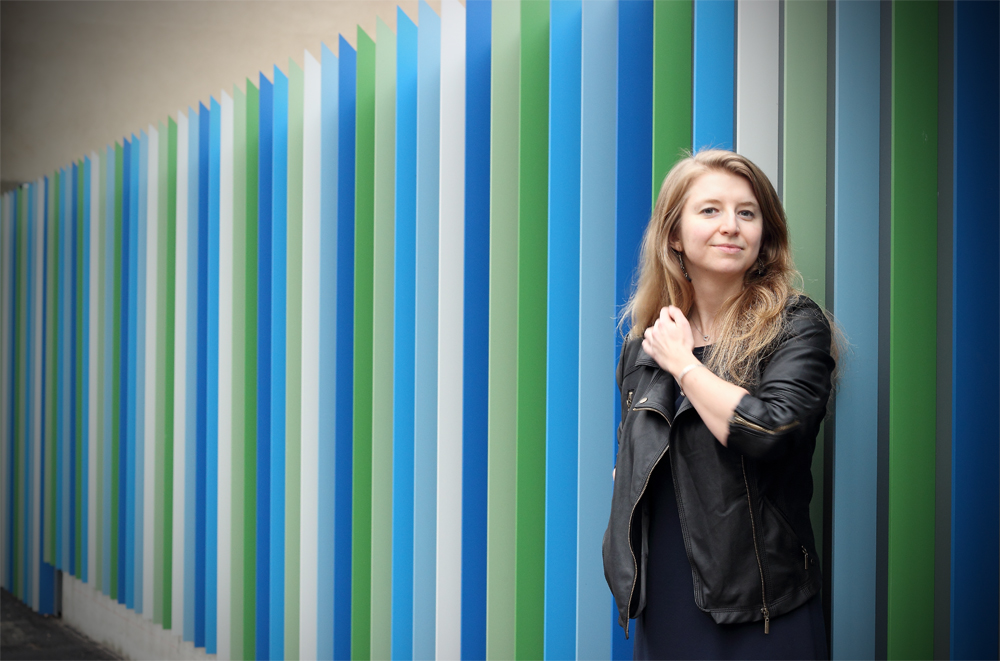 Except one stop at the Valence TGV train station our girl never stopped by Valence. For her first stop she arrived at Valence Centre, she walked by Pierre Semard street, sun was shining on the champ de Mars, she felt in love and let our beautiful kiosque des Amoureux which offer an amazing view on the ruining Crussol castle. This view is now hers since she works closed by.
One of her only request was to be able to always walk, so she found a nice place downtown and discover the old town, the streets and the stories. Pauline is charming.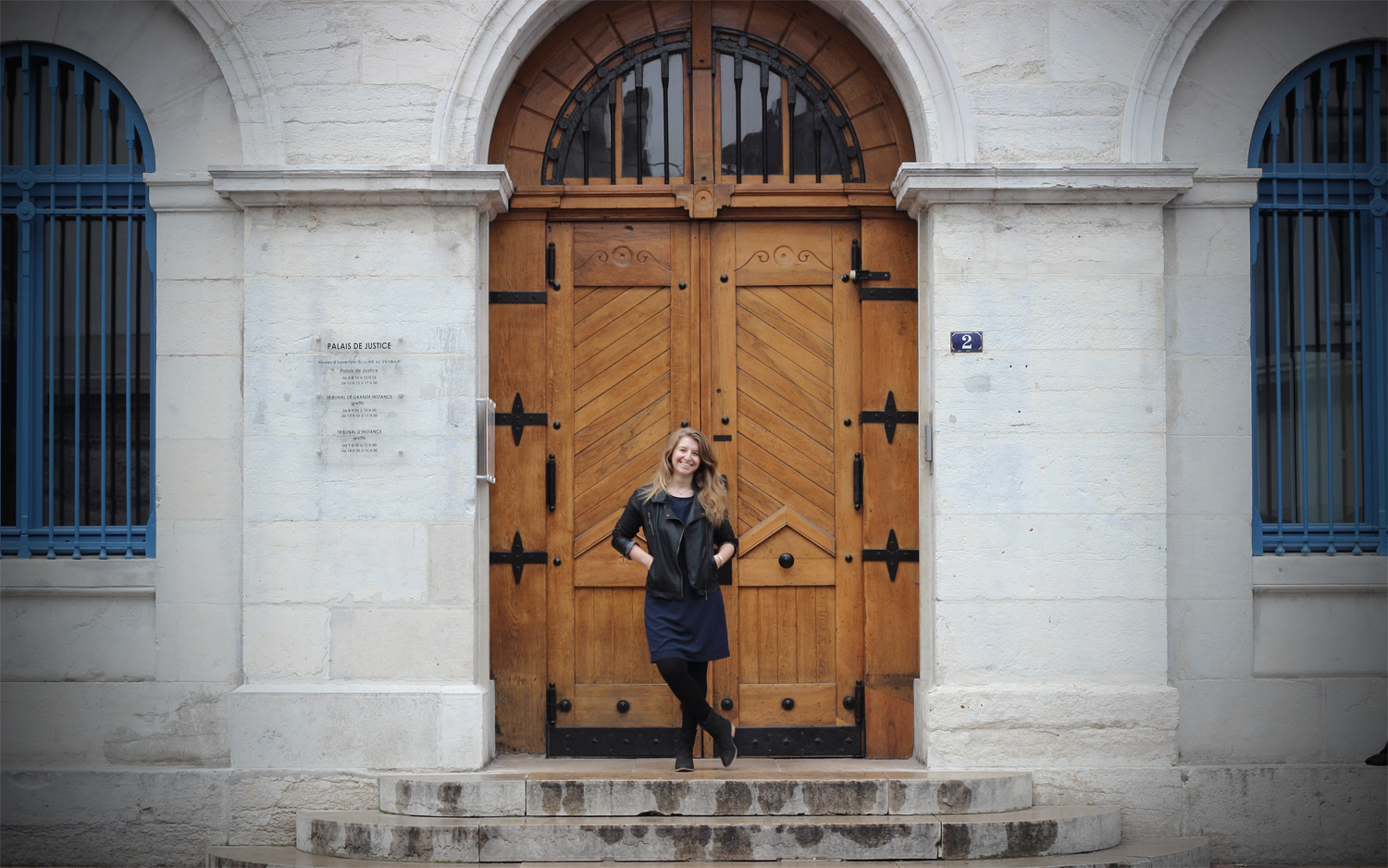 Almost 6 months now she is living here, she is very excited by her new life, it's a new way to live as she likes to say it. Yes here when you finish work at 7.00pm you don't have so much open to buy your groceries for example, worst when you lived in big cities where everything is opened so late 🙂 . She loves finish work and face the mountains. She also likes the possibility to hike in Ardèche or Drôme in just few kilometers ! As the others girls she loves good food and wine. Live in an human size city brings her a kind of peace of mind, less stress, we are able to enjoy more simple things and our lives with friends, to have a drink. Finally she thinks it's easier to live here and find the balance between work and personal lives than on the big cities.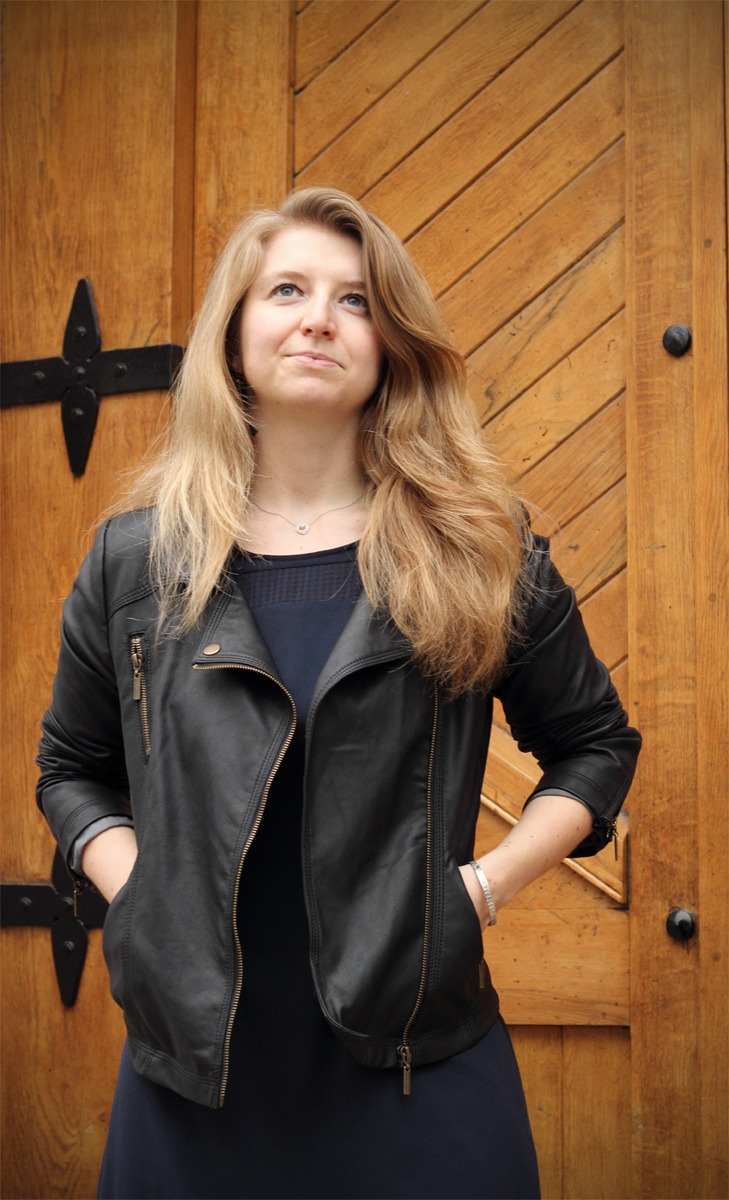 I didn't even need to ask why she choose this place, it's obvious. When I asked her to join the project she was in Valence since 2 or 3 months and the Court was the only place she knew since she is always traveling during the weekend ! It's her landmark, the place she feels really good. Court is pretty discreet, no one like this place but it's also a beautiful building, especially since the renovation !
A really nice meeting out of the running sessions, more intimate and rewarding.
Thanks Pauline for participating,
Thanks Marlyse for these amazing pictures, thanks for coming with your assistant in your belly 😉
Model: Pauline Place: Valence's Court Photos credit: Marlyse.
Let's meet next Monday to our next visit …
With love.