!As you were able to see it on Instagram and Facebook this weekend I had a wedding. As we say in French: rainy wedding, happy wedding! And a little retro dress which fit perfectly! I bought it in July when I just moved back from Toronto in this shop I love in Valence: Graine de filles.
The lenght is perfect, not too short, which is a little too much for a wedding, and not too long because no one wants to look like grand ma.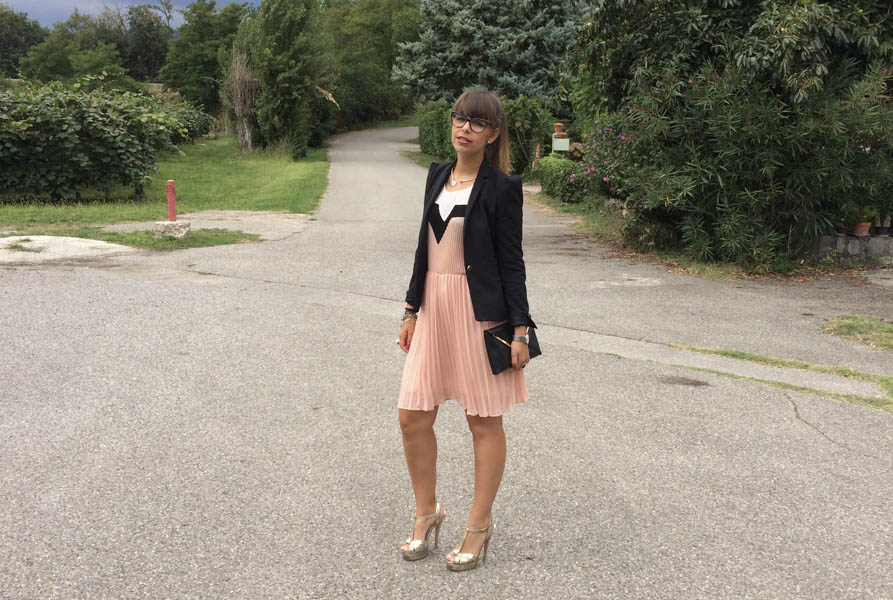 As always with Molly Bracken (yes soon I will have more dresses than their e-shop) the row is super nice to wear,  cuts are modern and quirky, with a different touch which push me really often to his brand everytime I'm looking for a dress. Chic and trendy: fit perfectly with my tastes.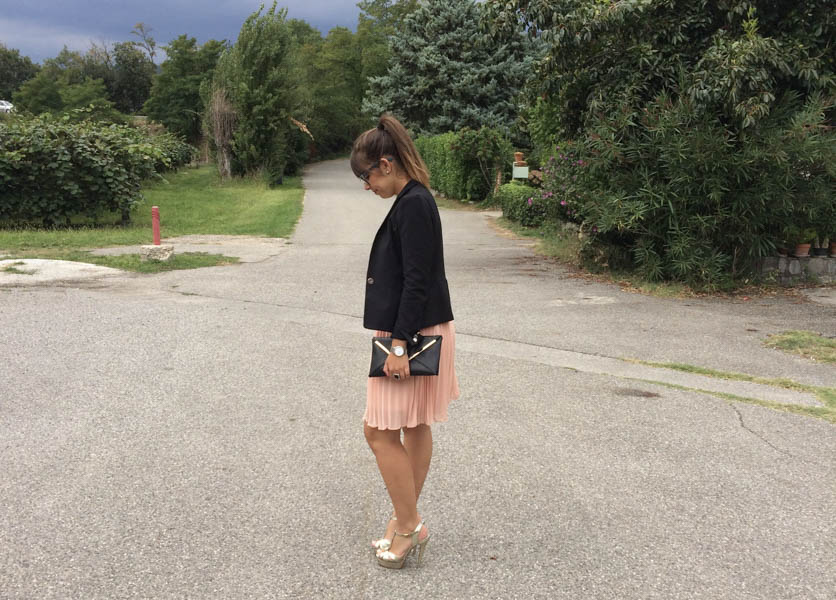 Heels to make me look taller, black blazer to match with September weather, small black bag and I'm ready !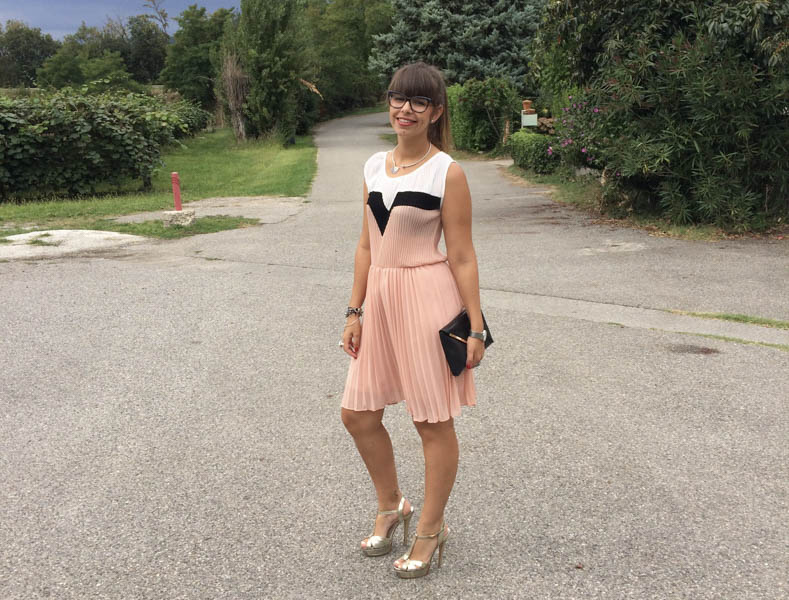 Dress: Molly Bracken
Blazer: Zara
Glasses: Marc Jacobs
Heels: Buffalo (fromp few years ago)
Purse: Modatoi
Watch: Louis Pion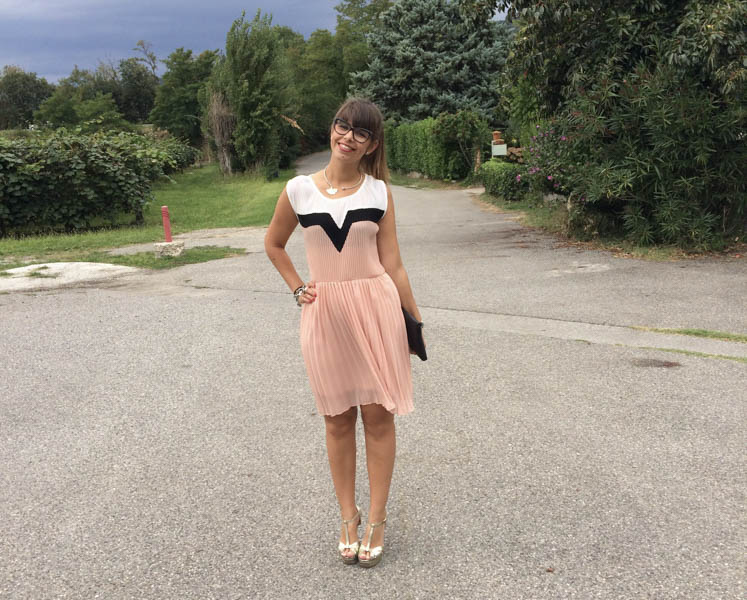 After a beautiful wedding Saturday, Sunday I met Dorianne who is a permanent make up artist in Marseille and who will be soon in Valence too. I will tell you more about my experience during the week ! Stay tuned!
Have a nice week guys.
A.