It's funny, since 2 days I think to write an article on the change for the Sunday night article. I knew I had already talked about it on the blog so I do a little research and find an article called change. It was barely a year ago. It looks like it's a time to think about autumn at home. Or while I love to talk to you about changes. The article one year later is still valid and reflects how I feel. So let's talk about change from another point of view.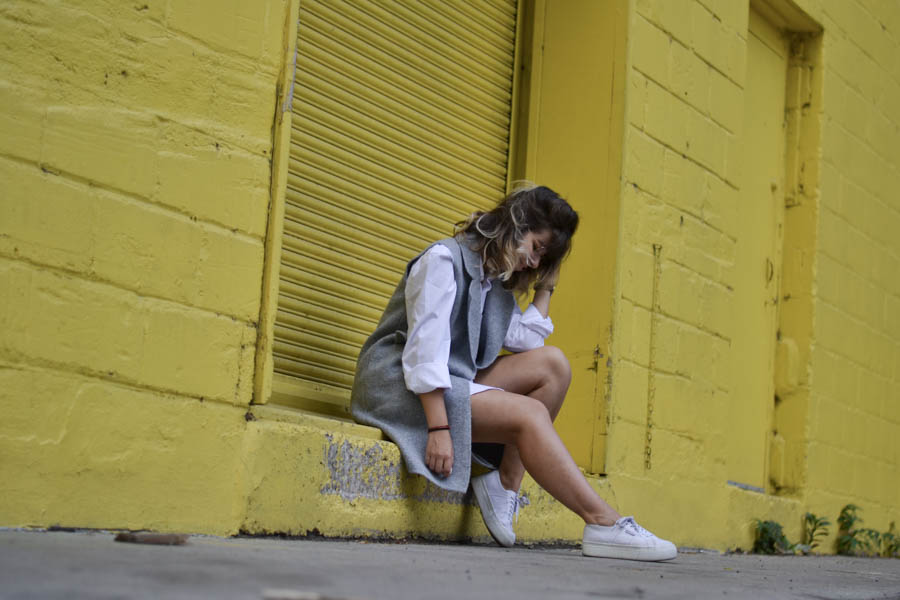 In a little less than 4 months I will pass the bar of 30 years, I probably have 2 parties: one in France and one in Canada, for the birthday organization fan that I am it is 2 times more than happiness, 2 times more chance to be surrounded by the people I love. It's a change I would never have imagined 5 years ago. At the moment I think a lot about the person I was 5 years ago. I'm not sure Astrid 2012 gets along very well with Astrid 2017. Astrid 2012 liked to go out, party, drink, eat at MacDo several times a week, drink Coca and Oasis, eat Dragibus en automatic mode, thought that traveling was complicated and that it took a lot of money, thought that Valencia was his only option, thought that playing sports was for others, thought having stories and dramas around of her was life. Astrid 2012 did not really know how to say no and did not know how to take a step back from the situation, she did not manage the concept of energy management too much. She let the negative surround her and was full of anger. Anger at those who succeeded in realizing their dreams when she did not dare to say his own words out loud. Anger against those who had hurt him very much. Anger against herself for not being able to do more. Angry at the fate she already thought sealed. Anger at the path she could not find to get out of it.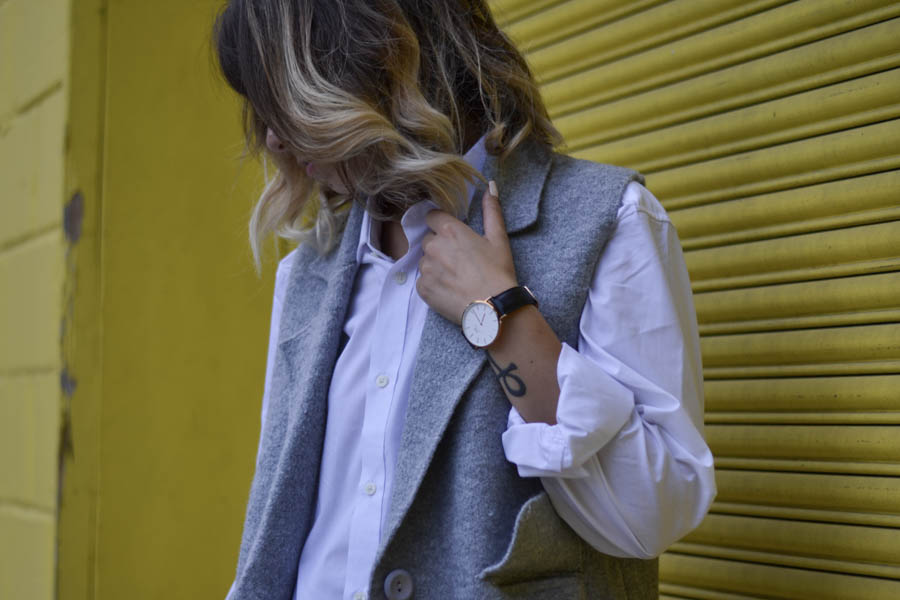 Astrid 2017 prefers water to sweet / sparkling drinks, eats quino and avocado, does yoga, goes to the gym, travels, has projects, drinks herbal teas, needs her sleep, Spend hours at the organic store or at the recipe sites, eat almost no meat and drink almost no alcohol. On the paper Astrid 2017 seems much less fun and seems to have changed a little too much? So I would like to talk about movements, evolution and not necessarily changes. As nature reacts according to what surrounds it: the sun, the rain, the human action, we also react to what surrounds us. We feed on what is happening around us. We force ourselves out of our comfort zone when we see others doing it, we learn about unknown subjects that our friends master, we let ourselves be introduced to new activities, to a new way of life. We open. We react to the demands of our changing body. And I especially think that the more years pass, the more we put the pieces of our puzzle in place. These last 5 years have been very beneficial for me and I am proud of the progress made. I was surrounded by the right people to party, go out and drink when I felt like it. I have incredible memories of this period. I then met the good people who helped me during the transition to the person I am today. Today I met people that I would have been unable to appreciate at their true value 5 years ago.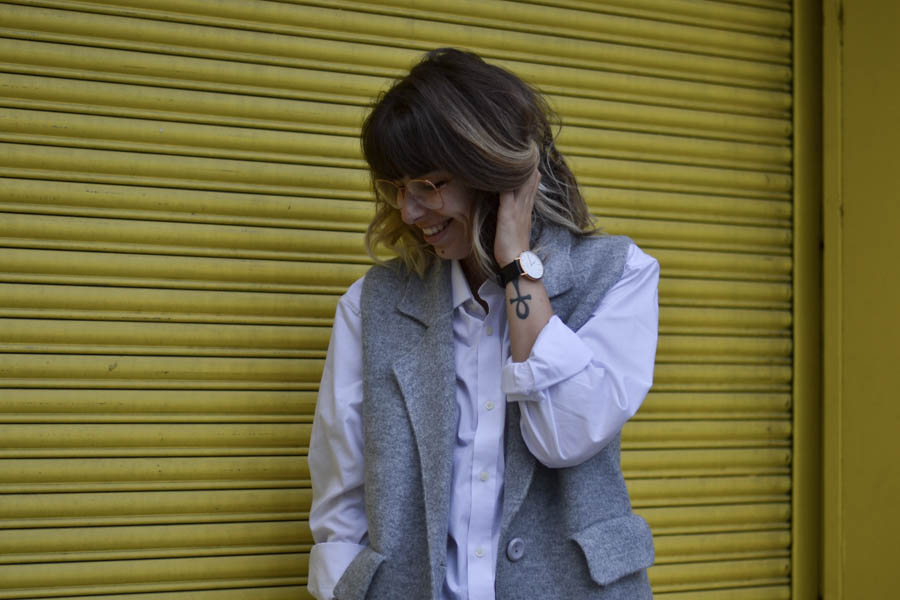 If I tell you all this it is to help you to feel guilty about your own evolutions. You will never be the person you were 5 years ago or even a year ago. You have been influenced by the winds and rains that have punctuated your life. You have evolved, learned, moved, understood, discovered, loved, cried, but do not regret. Do not regret who you were, this person left to make room for a new you. Make sure that you like it, make you proud, do not force yourself to be the one you expect, the you that your entourage prefer because it does not move, does not make noise and especially you do not which does not force them to see that they have not moved. Be proud of your strength, your determination and your courage. Do not be afraid of change, do not be afraid to get away from some people to feel better, do not be afraid to say goodbye since goodbye always bring back to hell. Your memories are there, indelible, anchored in you, they do what you are today and nobody will be able to remove them. Life is made of cycle, today's distance may not be the distance of tomorrow. Your evolution may be the opposite of that of your entourage at the moment T, some evolve faster than others, you are not ready to go in this direction, you are looking for different things. But there are only mountains that do not cross each other. Let yourself be surprised by the people who will be able to come back naturally in your lives after having gone around and evolve. You will find yourself amazed on the same wavelength.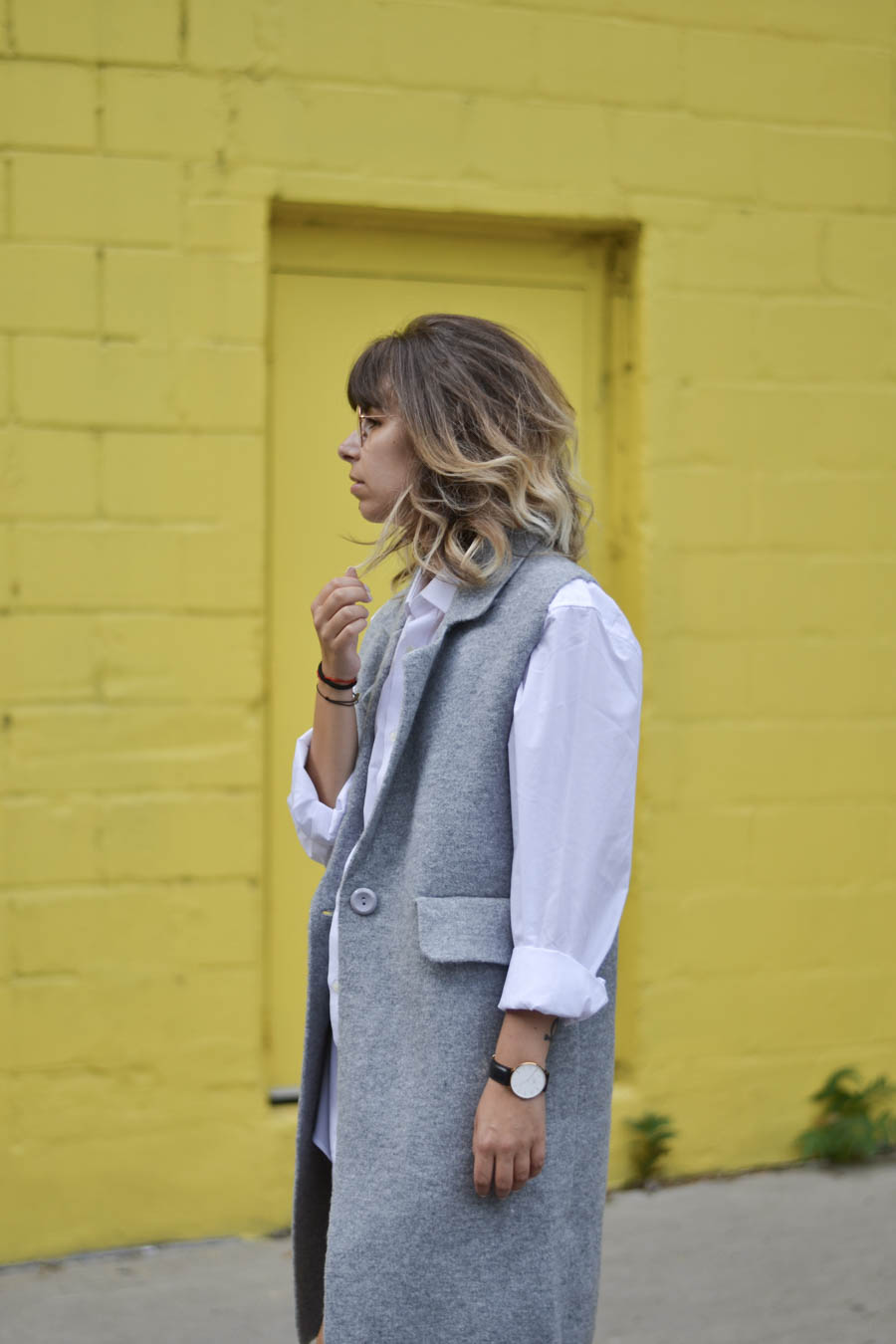 This outfit is not really in season but when we shot it a few weeks ago it was perfect! I have this jacket since last year and my partnership with Blow Up in Valencia and I had not thought to associate with the court. And yet what a surprise. A Ralph Lauren shirt (at Winners they are at $ 20) and voila! Cheap clothes but that makes its effect, between you and me I had a lot of positive feedback when I wore it during an event! Like what again we must try to make his mirror and have fun!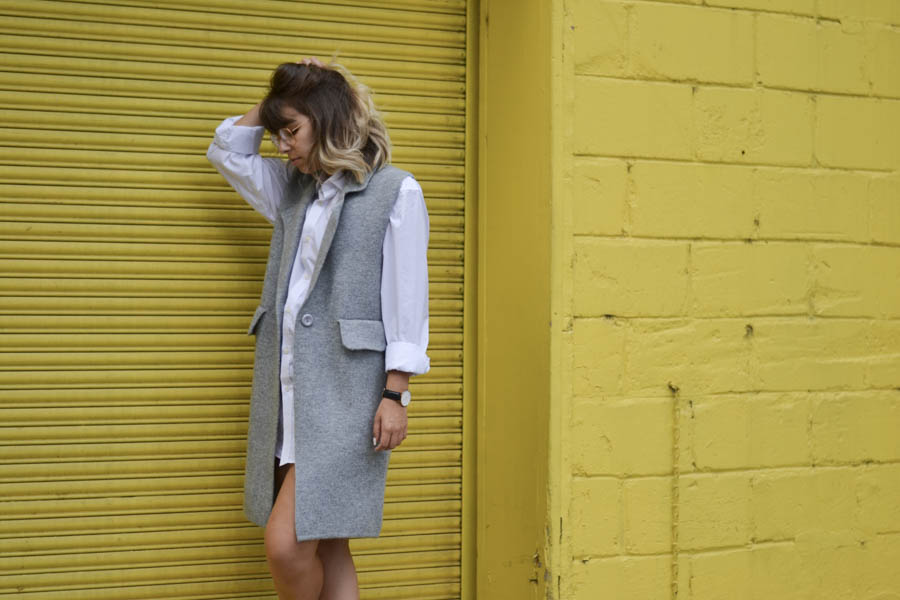 Good week, mes petits loups à frange, do not forget: you are fabulous, no matter what stage of your life you are in, working hard to be the person you want to be, the person who will make you proud No matter if you come from far away, no one is born with the perfect life in your hands. We all have to work and look to evolve. Believe in yourself, do not let the fears of others become yours. Trust you and above all, live! Have fun ! You are all more beautiful with a smile;)
Love love love sur vous.