Do you sometimes imagine your life as it would have been if you had not made some changes? Or if you have not forced your hand to make several changes. A break, a layoff, a no or worse. As if you had several lives. It's a topic we've been talking about recently. I do not know if our parents or grandparents could have felt the same thing, but it seems to me that today things are going very fast, that changes are taking place without ever looking back. I am only 28 years old (well packed ok .. I will soon begin to get drunk with my birthday, enjoy the last few weeks of calm) but I have already worked for 17 different entities, I have practiced 11 different trades of which only 4 directly related to my studies. Some were more nourishing than fulfilling, others were learned on the job with pleasure, but mostly they all had an effect on the sequel.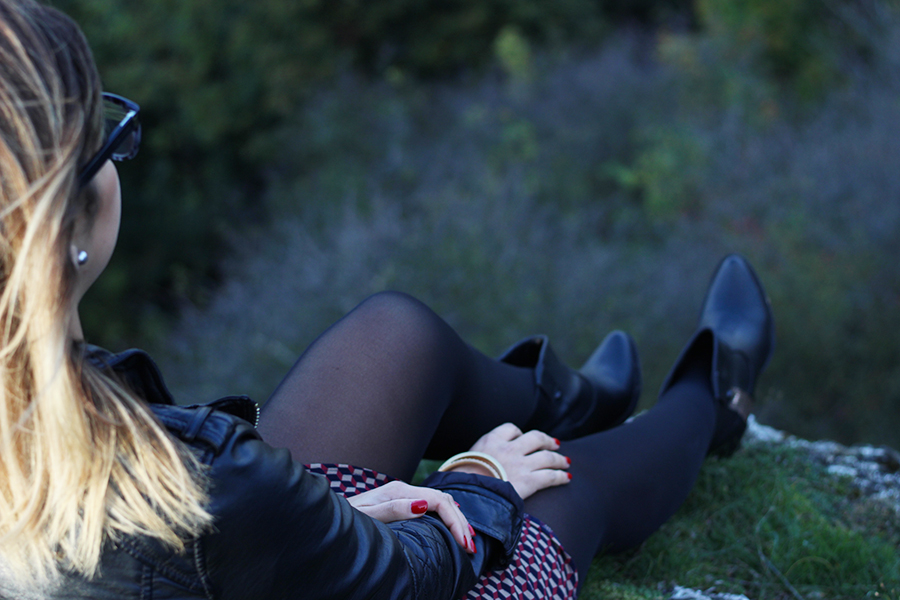 Sometimes I imagine my life if I had not chosen parallelism paths, had I followed the long, quiet river that I was advised to do. I imagine that I might already have a nice house in a quiet subdivision and "ideal to raise children", I would surely have a dog even if I am not really fan of animals in general (do not lynch me Not, my sister took all the capital sympathy of the animals, we shared the passions!), A pool and a Weber barbecue (because in the world of the barbercue it is an achievement to have a Weber who throne Middle of the terrace). I would have a boyfriend / fiance / husband (cross out the useless mention) who would return at 5:30 pm after work, who would bet on sports betting and who would ask me where his soccer socks went (that those who already knew it lifts the hand).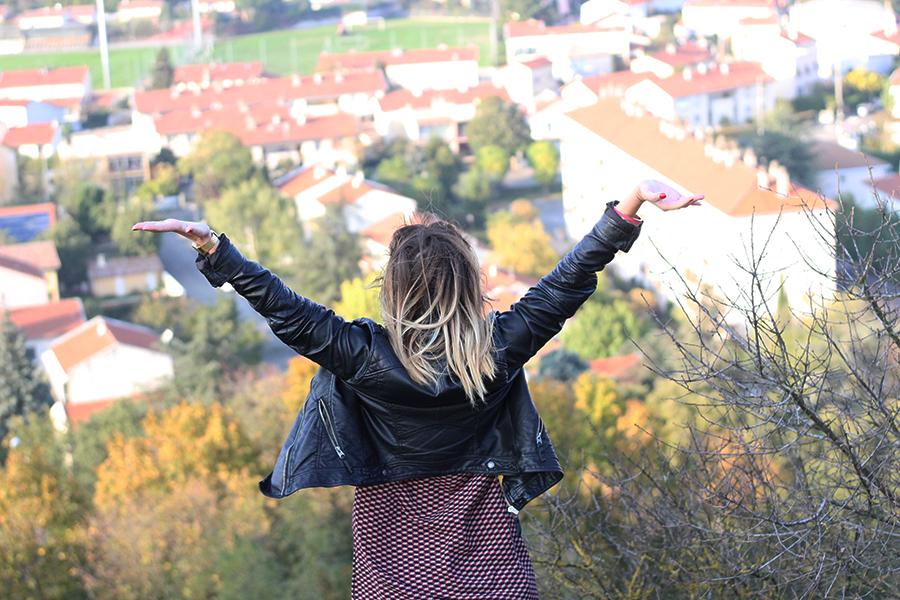 Honestly I sometimes wonder how I came to make so many changes in my way of life and especially in the vision of my future to be in a fulfilling situation today. I think I have always known that I will not follow a traditional pattern I just did not know to what extent. I can not tell you what was the trigger, but I am glad that all these changes have given me the chance to see my life differently. For a long time I thought that having a guy, a house, a gray Scénic and a dog was an end in itself. That it was the image of the perfect life. That was what was socially accepted and especially expected. What to give my parents an opportunity to answer: "Yes, my daughter is married / pregnant / owner / knows how to walk on the head" in the mouths of those who judge the quality of a life on these criteria alone was a good one idea. It's crazy that ability others have to make you feel guilty about your own life, what you are. For a few years I thought I was different (growing up in a village of 5000 habitants where everyone is born and dying does not help;)). I had to go through several phases to understand that I did not have to accept what was planned for me, that I did not have to reject what the others had planned for them, that finally everyone finds noon to Its door and that our lunchtimes are all very different.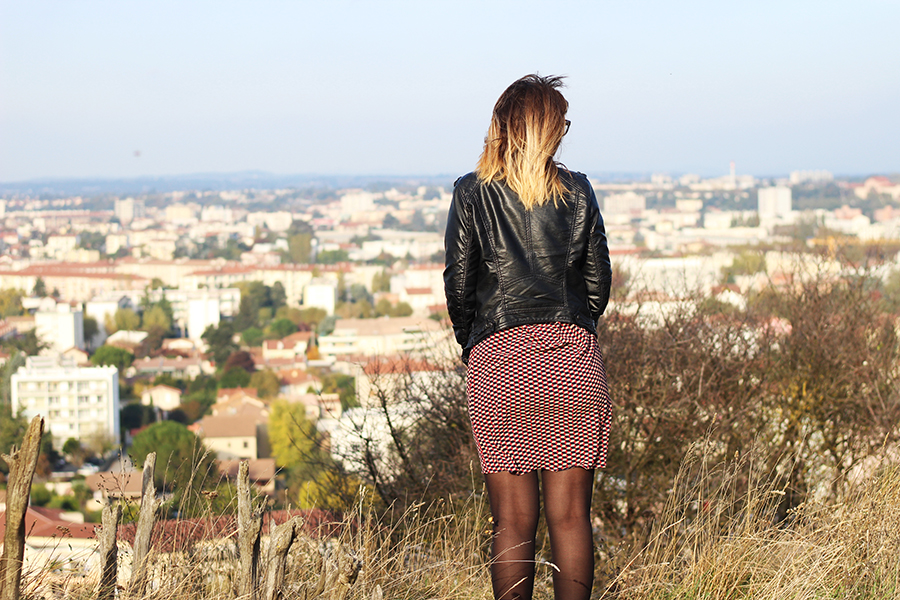 Everything is a matter of evolution, changes, opportunities. On the occasion I still imagine what life would have reserved for me if I had remained to let her choose for me. I smiled. I smile because I am happy and happy, that I am where I want to be. Quite simply.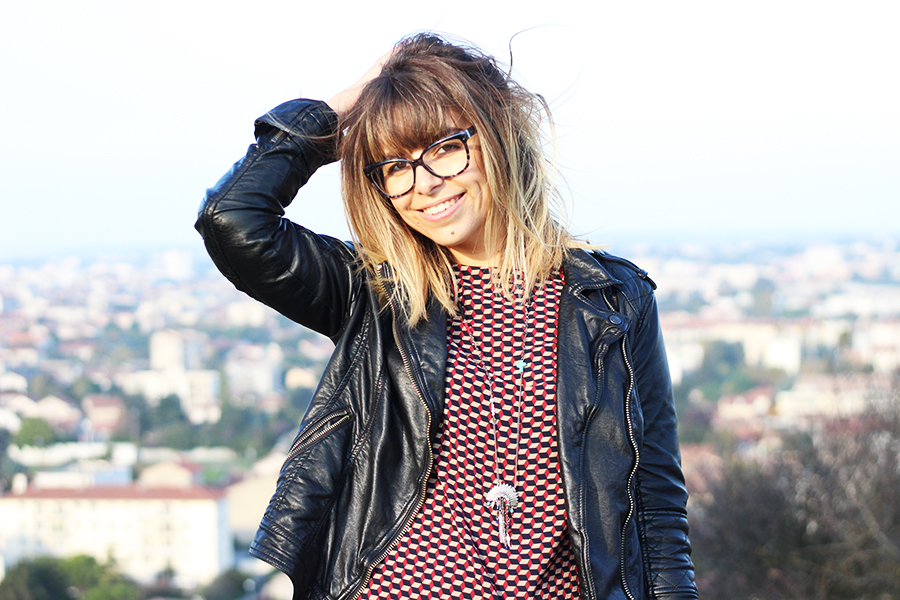 Regarding my outfit we stay on something simple but who does the job because we are to the max of comfort! Especially with these santiag Cassis found at 19 € instead of 89 €! Yes yes when there are only two pairs in your size at this price it is fate that sends you signs;). As there is nothing more available online in this outfit besides my necklace I made you a small selection similar with lots of cool stuff!
Belle  soirée mes petits loups à frange ♡
I would like to announce that I am organizing a vacuum dressing on December 10 in Valence, I accept between 10 and 15 participants to join me, if you are starting send me an email astrid (@) fringinto.com with Topic: Vide dressing 2016 I will give you all the info!


Dress: E.G.O. (old co) – Perfecto: Abercrombie and Fitch – Necklace: Bijoux Ose – Santiag: Cassis – Red bracelet: Kate Spade – Gold bracelet: Lacoste.
Photos: Sandra ♡
INSPIRATION ROBES