A few days ago I shared with you a video on my Youtube channel "Budget for a 2 weeks vacation in Toronto". It is sometimes difficult to find this kind of information, yet talking about budget is essential to plan your stay correctly. I took advantage of my mother and father-in-law's stay to ask them to keep all their receipts to give you a complete report!
Keep in mind that everyone spends their money differently and that this is not an absolute truth, just information to give you an idea of the prices in Toronto.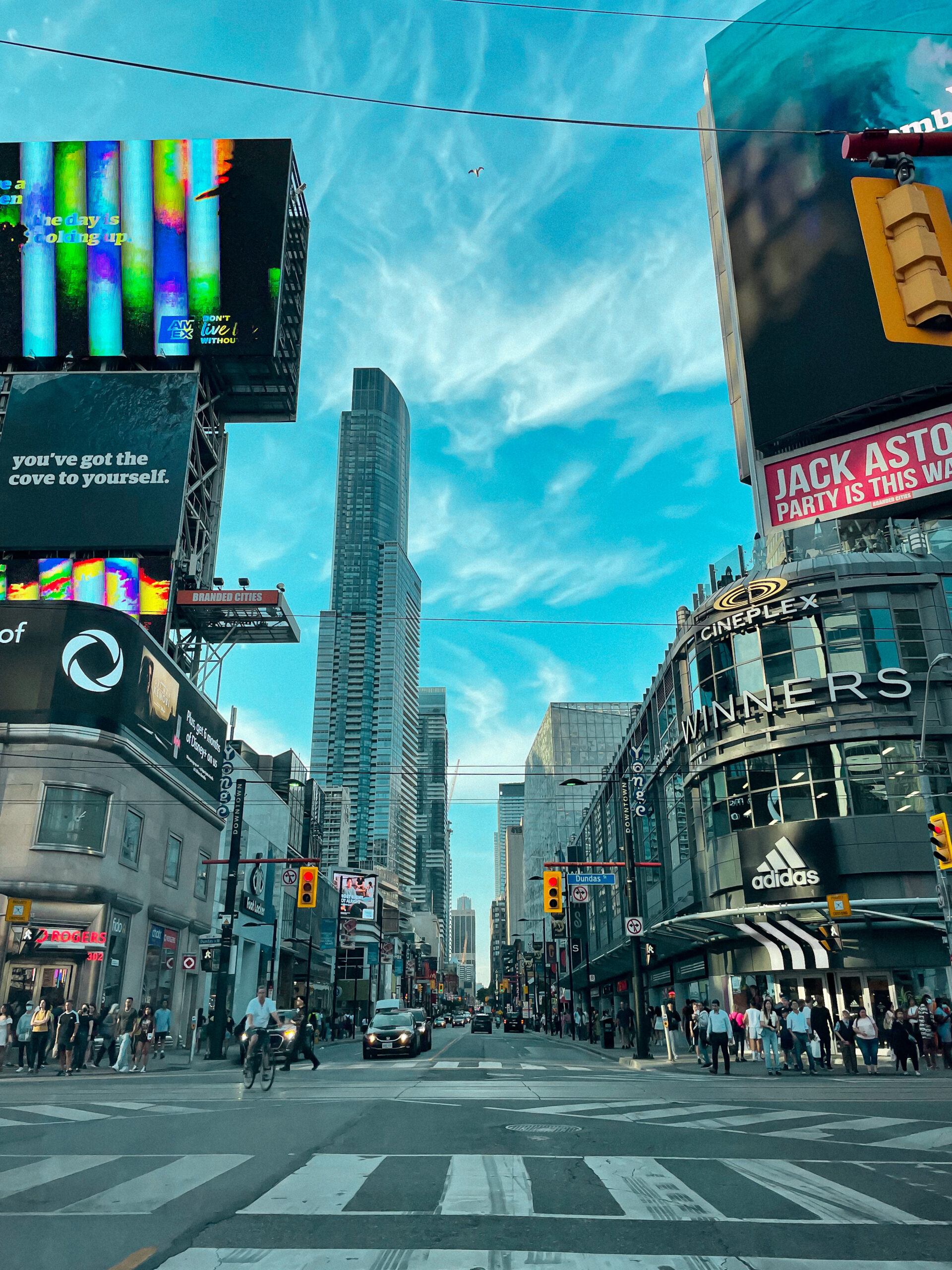 Accommodation
They both stayed at my place so we didn't have to pay for any extra housing. This is a great saving since accommodation in Toronto has become very expensive. To be in the city center you have to count around 200CAD a night on Airbnb, between 200 and 300CAD for a hotel. These are the lowest prices I found while doing some research so expect it to be higher. Another option would be to sublet the accommodation of someone who is going on vacation. I often see in the French in Toronto group (le Guide du Croutard or French in Toronto) who share the info when they go on vacation and want to sublet their accommodation.
For our trip to Bruce Peninsula we booked a room at the Harbourside Motel in Tobermory, one room, 2 beds, 215CAD before taxes, 243CAD after taxes.
TOTAL ACCOMMODATION BUDGET: 243CAD or 186€
Visits
This is the lowest expense item of their stay: 96CAD. This includes 2 tickets for the ROM (Royal Ontario Museum) at 23CAD each, and 2 tickets for the AGO (Art Gallery of Ontario) at 25CAD each, the 2 biggest museums in the city. There are so many things to do that are free: walking in the different districts, enjoying the lake etc., that finally we did few paying activities. Find the detail of their stay in this article (to come).
TOTAL VISITS BUDGET: 96CAD or 74€
Transportation
To navigate in the city I had taken one Presto card each. The purchase of each card cost 6$/unit. This allowed us to recharge the amount we wanted, to tap at the entrance of the metro, bus or streetcar and to be able to circulate on the same ticket during 2 hours. There is also the option to take a day ticket but it would have required more than a certain number of trips during the day and it was not interesting.
In addition to public transport we took 2 Uber: the day of their arrival and the day of their departure (easier with the luggage). Sometimes you have to do the calculation depending on the number of passengers, with 3 or 4, if the ride in Uber is 10-12$ it's worth it to take an Uber. I preferred to take the transport so that they could find their way around but also to avoid the traffic.
TOTAL TRANSPORTATION BUDGET : 368CAD or 282€
Rental car
Living in the center of the city, we mainly travelled by public transport or on foot. We rented 2 cars:
One car with Thrifty for 2 days to get to Bruce Peninsula. Amount: 287CAD
A car at Communauto for one day to go to Niagara Falls: 104CAD
If you want to know more about the different ways to rent a car in Toronto I will let you read the article "How to drive and rent a car in Toronto".
TOTAL RENTAL CAR BUDGET: 391CAD or 300€
Gas
Gasoline has increased enormously in the last few months (as everywhere you will tell me) but in Canada it was really cheap before (I remember in 2017 when I came back we rented a car for 27$ a day and we put 17$ in gasoline for 300kms). In 2022 the numbers are a little different.
The car rented at Thrifty, Toronto – Bruce Peninsula and back, about 600-700 kilometers: 84$.
For Communauto the gas is included in the rental so we didn't pay anything extra.
TOTAL GAS BUDGET: 84CAD or 65€
Sports
Depending on when you visit Toronto you will have different options for sports. In the middle of summer they were able to attend 2 games: baseball with the Blue Jays and American soccer with the Argonauts.
4 tickets for the Blue Jays (on a Tuesday night, cheaper than the weekend): $80.75
2 tickets for the Argonauts: $70
TOTAL SPORTS BUDGET: 151CAD or 116€
Gifts
Of course they brought back some souvenirs of their stay, team shirts to offer, some magnets for their friends.
TOTAL GIFTS BUDGET CADEAUX: 304CAD or 233€
Food
I saved the biggest expense item for last. We spent almost half the budget on food. Namely, every morning they ate breakfast outside because … I don't have a coffee maker and they wanted their coffee haha! We ate mainly outside, I thought we would eat more often at home but finally they took the opportunity to try things that they do not necessarily have in the region where they live in France.
TOTAL FOOD BUDGET: 1 964CAD or 1 505€
Summary of expenses for a 2 week vacation in Toronto
Accommodation – 243CAD or 186€
Visits – 96CAD or 74€
Transportation – 368CAD or 282€
Rental car – 391CAD or 300€
Gas – 84CAD or 65€
Sports – 151CAD or 116€
Gifts – 304CAD or 233€
Food – 1 964CAD or 1 505€
TOTAL BUDGET: 3,600 CAD or 2,758€
I hope that this information will help you to see a little more clearly in order to prepare your stay in Toronto.
If you are looking for information on what to do in Toronto, I suggest you read "What to do in a few days in Toronto".