I didn't share you a shoot of optimism for a long time ! A shoot of hope !
I repeat it often but you need to keep the best people around you to move forward, don't loose your time on people who draw you to the bottom. I repeat that you should stand tall and your objectif in mind. That your persistence and motivation are the only motors will help you overcome the life's obstacles. Don't forget it.
Few time ago someone told me it looks like I live on a bubble where everything is going fine, where nothing bad never happen and my view is a little bit incomprehensible. Even a little bit annoying for people too down to earth.
I would love to tell you there is nothing bad to live in your bubble, your bubble is your strengh, it's your way to stay far from little problems from everyday life. That bubble will save you for fighting for nothing, your bubble will avoid you some stupid and insulting conversations with some people for nothing. Your bubble is your security space. You can decorate your space. Impose your own values.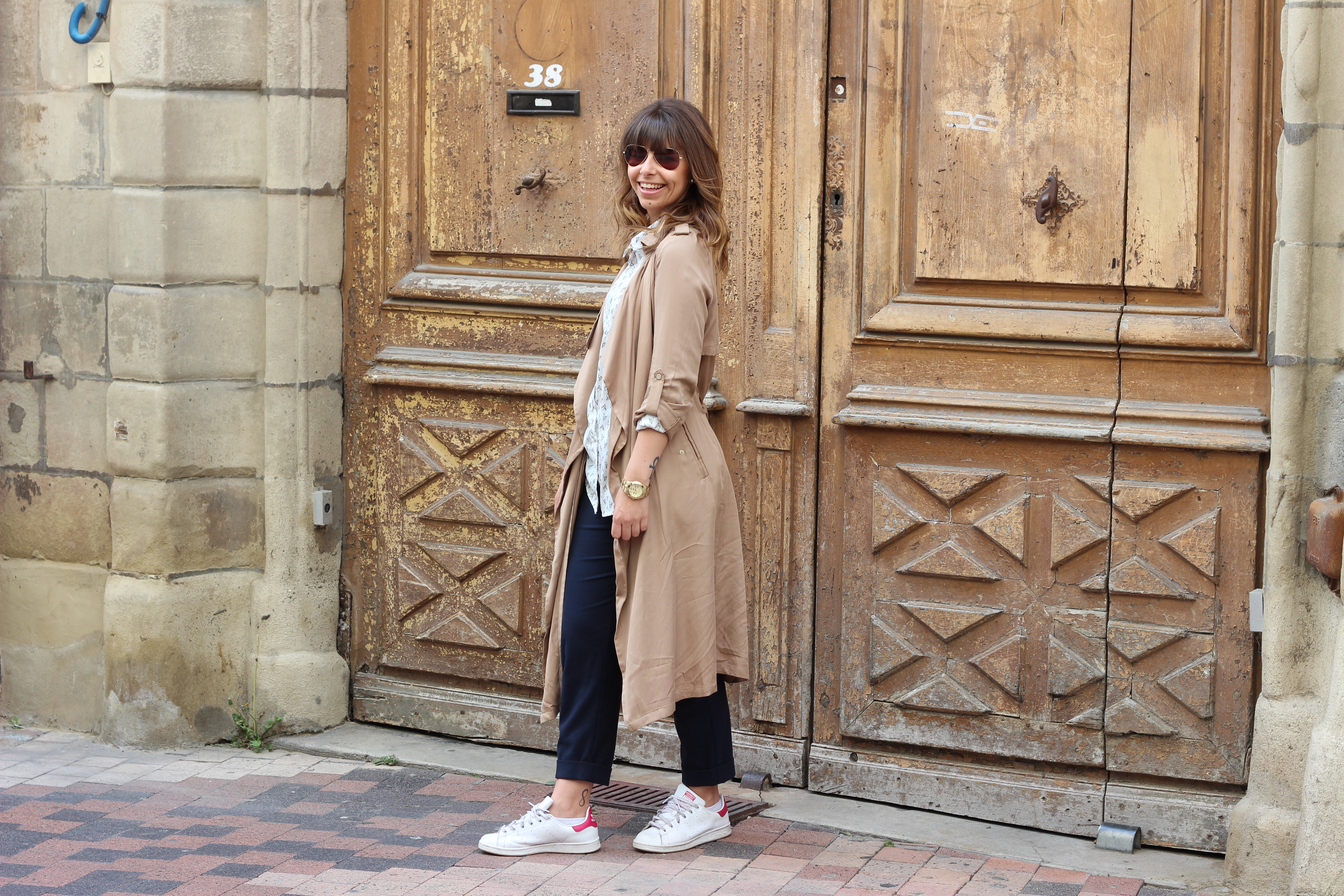 My bubble helps me step back and look at the overall, it's not invincible, sometimes it could leave some negatives vibes coming. But in general my little positive soldiers are largers and explain to the negatives ones they should become positives 😉 And if the negatives ones succeed I know I can take some rest and come back stronger. I always have good people around me to push me and remind me why I'm here.
An outfit from last week when the weather was much better !! Ok I'm not going to complain, sun is back now, I can't wait to wear my summer outfits !! I found this vest on a girl during the Vintage Fashion Festival in Lyon, she wore it in black and I asked her where she bought it: Pimkie. They didn't have it in black but this color is much better for the season. I really had a crush on it. Since it's a huge movement going to Pimkie (I think I live 500 meters from there ahah) I had to make this movement profitable so I also bought this shirt Origami, oversized to have the loose look.
I still have my Stan Smith, it's like it can't leave my feet, so convenience when you spend so much time on the train. Also my Mango's pants already seen here that I also like in this outfit finally !
What about your bubble ?
Vest Pimkie – Shirt Pimkie (19,90€ son the website, 40% off on the store) – Pants Mango – Glasses: RayBan – Watch Marc by Marc Jacobs
Thanks Pauline from Something To Wear for the pictures.
Nice evening all of you <3