For the ones who just arrive little reminder , beginning of February I had a crazy idea to take 9 girls new in Valence to let her choice one place in Valence which means something for her. I gave this list to the photographers, profesional or enthusiast, all passionnate. And I organized the photoshoot. They never met before. We had incredible moments. We share so much. We laugh a lot. I worked on it and now I'm so proud to introduce you to the portraits. You can also watch the teaser again here.
First portrait – Second portrait.
---
Alice, better known under the name Jaja, gave up West of France where she grew up to a profesionnal opportunity. After her work-linked trainin she got different opportunities. She didn't know about our lovely city but she wanted to be closed to the sun. We all know that the sun lives in our area 😉 .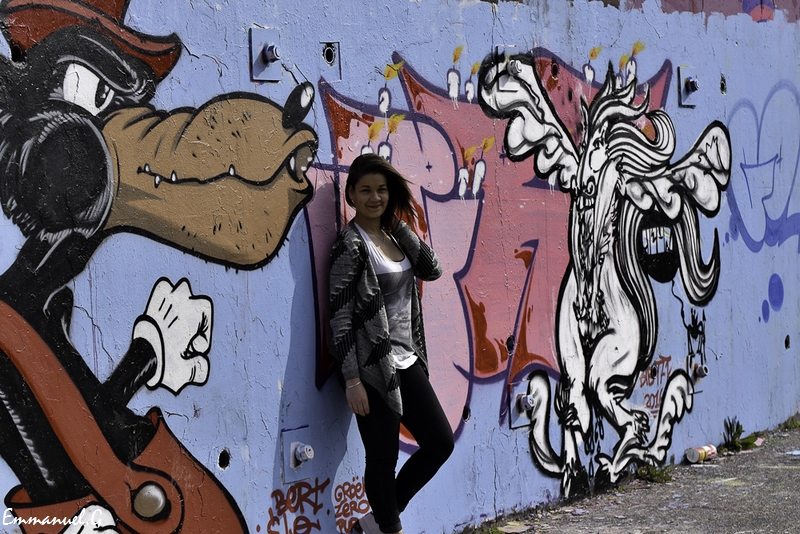 In August 2015 she left Cholet, next to Nantes, to start a new life. First time she lives far from home, but she didn't need so much time to find her niche under the sun. Last October she was one of the first to join the #BeFringFitCrew, youngest of the group she become one of our motor really fast.
Meeting Valence is for her a big change, new challenge and she arrived excited, motived, without any ideas of the city. She was simply happy. 
When you asked her what you remember about our first time here she says the architecture. The pavement, the stones, the shutters, everything show her she is on the South ! She told me often than Nantes's architecture is such different, I should see it soon since she plans to introduce me to her city ! She loves the welcoming ambiance, the warm weather of the city. We can easily say she feels good here and she got new benchmarks quickly. On her bike or running she discovers all the secret of Valence.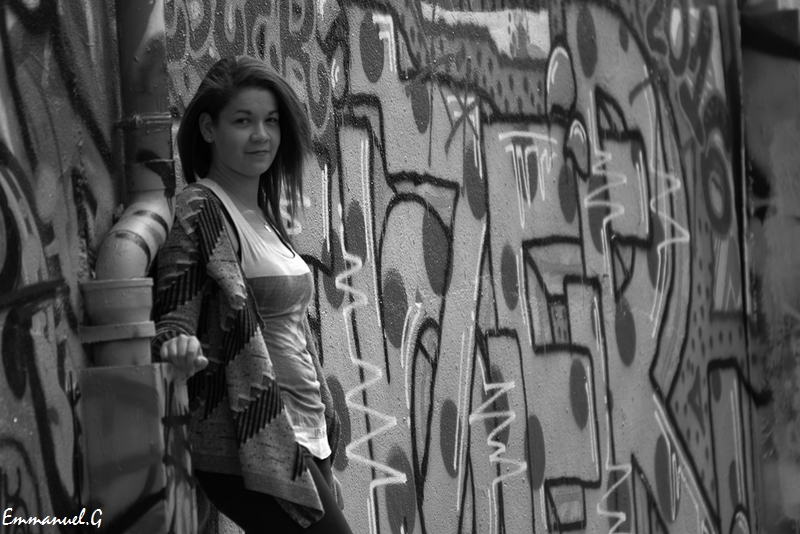 I remember me one day she told me: here even if it's cold it's sunny, that change everything ! It's true, sometimes we don't even notice how lucky we are to have a nice weather. As Gaëlle and Olivia, proximity with all the world is important for Alice: TGV train station is about 10 minutes from downtown, Rhone's riversides and ViaRhôna to ride a bike with her Go Pro, mountains, sea, everything is finally close.
I almost forgot she also noticed our expressions ! So much different from her place, so sometimes we are like: what do you try to say ? 😉 .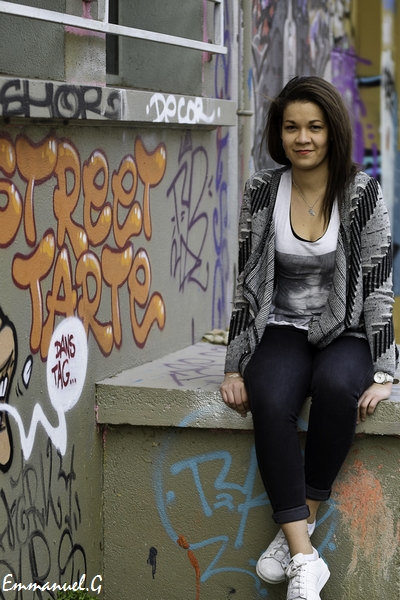 Why Alice chose this place ? Honestly when we started talking the project she didn't know it, we went there and she had a crush on it. A freedom space, a free expression location, always changing, never boring, always dynamic. Like her.
Jaja can be an illustration of integration, she arrived by herself, for profesionnal reasons and was able in  few months to create a new world perfect for her !
Thanks Alice aka Jaja and Emmanuel for the pictures. You have to know that she was the first photoshoot and she was amazing reassuring girls before their own photoshoot ! Good job Alice 🙂
Model: Alice Place: Espace Tag Valence Photos credit: Emmanuel G. Photographie
Let's meet next Monday to our next visit …
With love.