The first 3 editions you very much liked I told myself that a fourth you will also enjoy! Ladies and Gentlemen, please welcome the 4th edition of my article "Where to eat in Valence". I invite you first to reread the first, second and third article before to be sure not to miss anything, your taste buds would be angry with you 😉
Since the first edition things have evolved since I set up an interactive map to find all the restaurants tested and approved with the heading: "My Addresses". In addition on the map you will even find the addresses outside Valencia: super convenient!
I still have a nice list to test, I do not forget all your recommendations the last time! So keep me sharing your good addresses.
---
La Strada
Let's say I had to pass a million times in front of this restaurant before noticing it. At the very beginning of the Place des Clercs when one comes from Boulevard Bancel it is his red front that attracted my eyes. It is honestly one of the best pizzas I have tasted in Valencia, I have not tasted the rest of the card though I have already returned several times eating pizzas (you realized that I liked their pizzas where I insist a little more?). To favor the summer when the terrace is held on the place of the University, the winter the room is a little tight.
Price: between 9 and 15 € for pizzas.
6 rue Ferdinand Marie • Vegetarian pizza

Le Nautic
By dint of running past it (rereading my favorite places Where to run in Valencia) I finally stopped eating a butt. I apologize but for once I do not have pictures of the dish because above my salad which was delicious it is the view that I appreciate more than anything in this restaurant. It's nice to be able to eat by the harbor when you're far from the sea.
Price: 11 € for a dish of the day, between 18 and 24 € for a menu.
Port de l'Epervière • Vegetarian option • Facebook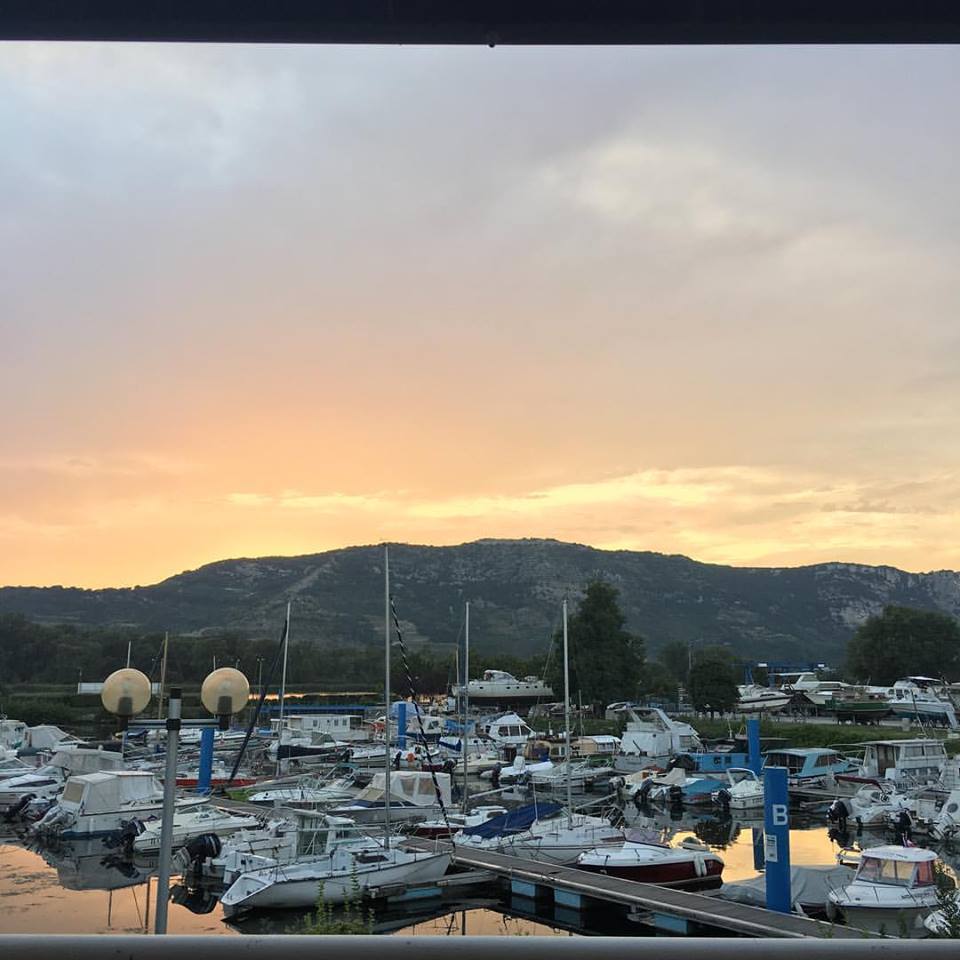 Le Mamounia
Traveling from home to the end of the street. The deco transports you immediately. The reception is very nice, the room is spacious and warm. Attention the quantity is at the appointment, I could not finish. The cuckoo in all its forms with the different variants, one can not say that the choice is not at the rendezvous.
Price: from 10 € to 25 €
33 avenue Felix Faure • Vegetarian couscous • Website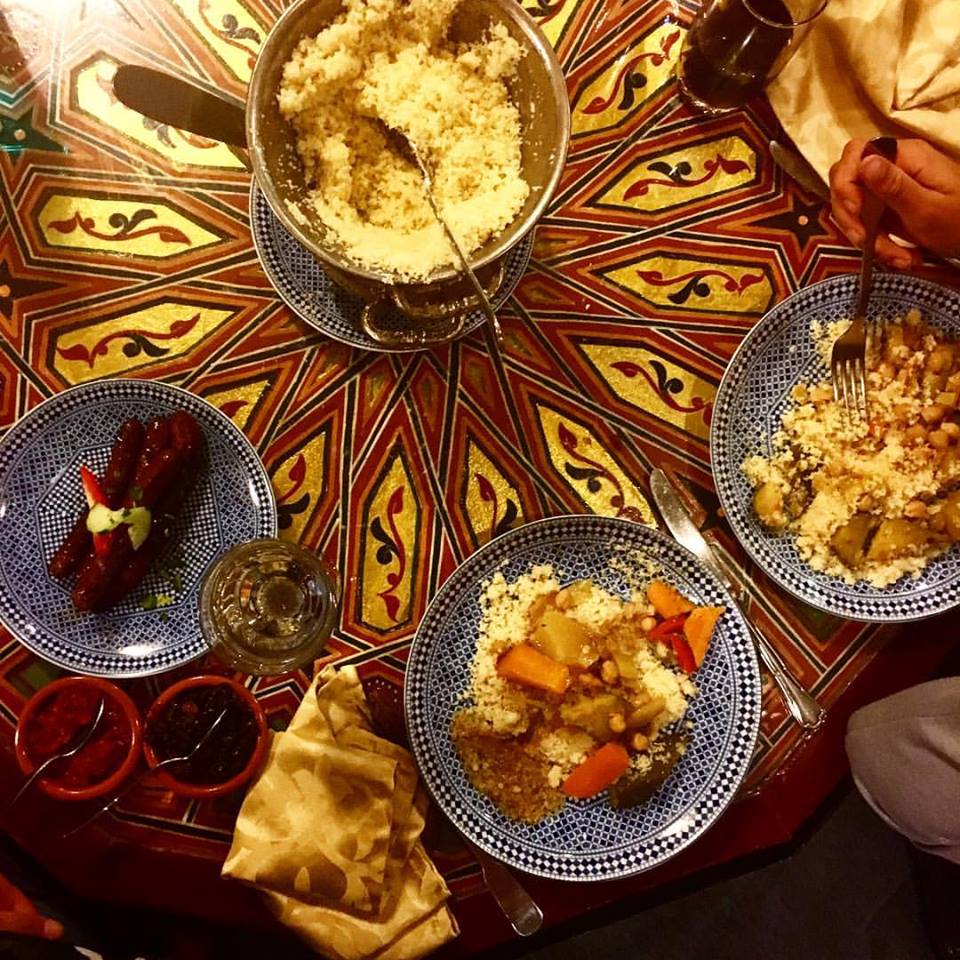 Les Petits Pots dans les Grands
Surely the closest to me and it is the restaurant that I would have spent the most time to test! Open only at noon we had trouble tuning our schedules, but it's now done! I was already fan of the concept before going there: a pot, a georgette (yes I learned a new word there so I skull, but I'm nice so if you do not know yet what it is you Can click on the link) and that's it! No superfluous plate, only the essential. Fresh produce for home made with passion, a very pleasant welcome, a piplette like me behind the stoves. I really recommend, and not just because I fell in love with dessert (whipped cream, soft meringue, cream of chestnut).
Price: Between 11 and 20 €
32 rue Bouffier • Vegetarian option • Facebook • Delivery available downtown Valence.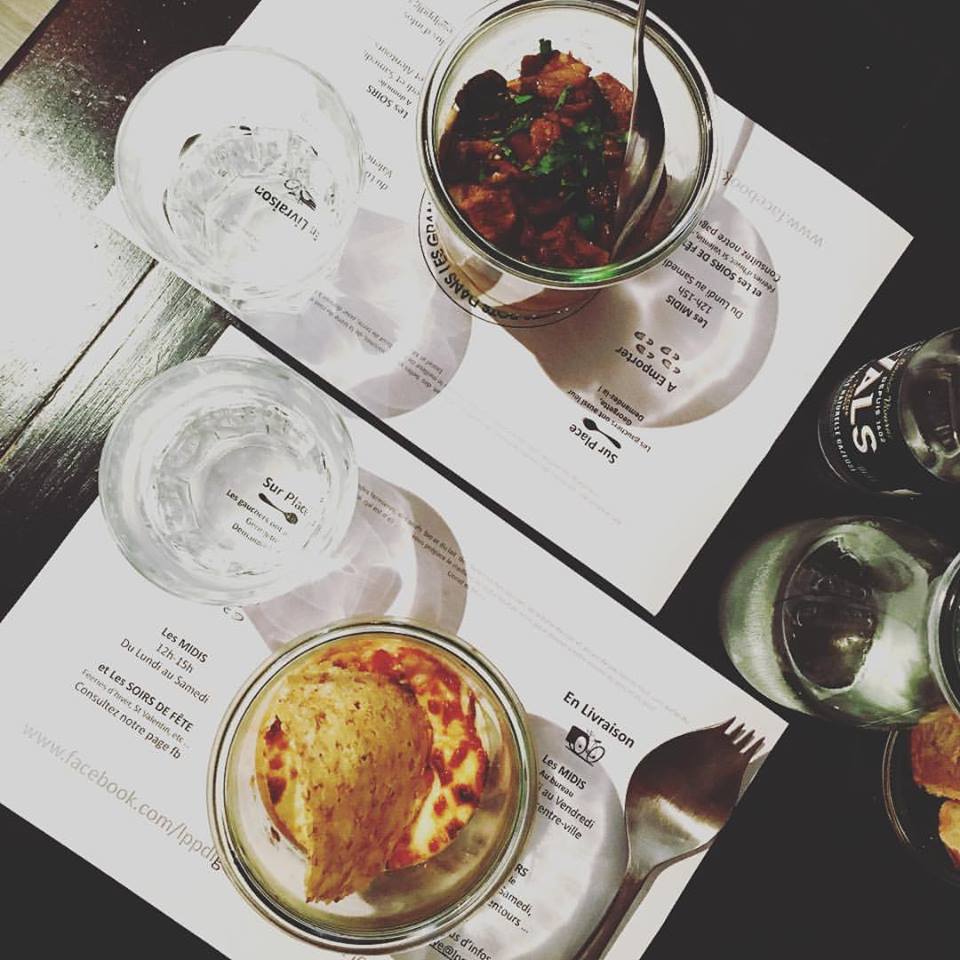 Burger & Cie
Recommended by one of the bosses a while ago on my Facebook page I still had not had time to test this address far from my cherished city center (it is also the worry when you decide not to have more Car, the center becomes your main playground). So I went there recently with my brother. You know I'm not a big fan of burgers (hard to eat, bold, hungry 2h after …) and then I have to say that I enjoyed it. There is choice, the names of the burgers are fun, the card is very pretty but mostly my burger was delicious! I even tested the wasabi chantilly sauce and I liked it (clap clap clap I was applauded). The place is a bit narrow, we ate on the bar, if you are from the area feel free to eat at home.
The little extra: the burger served with the protection to avoid putting anywhere. Unfortunately many do not offer it and this is for me an indispensable.
Price: from 7.90 €
Quartier la Motte Mauboule (beside Leroy Merlin) • Vegetarian option • Facebook • Website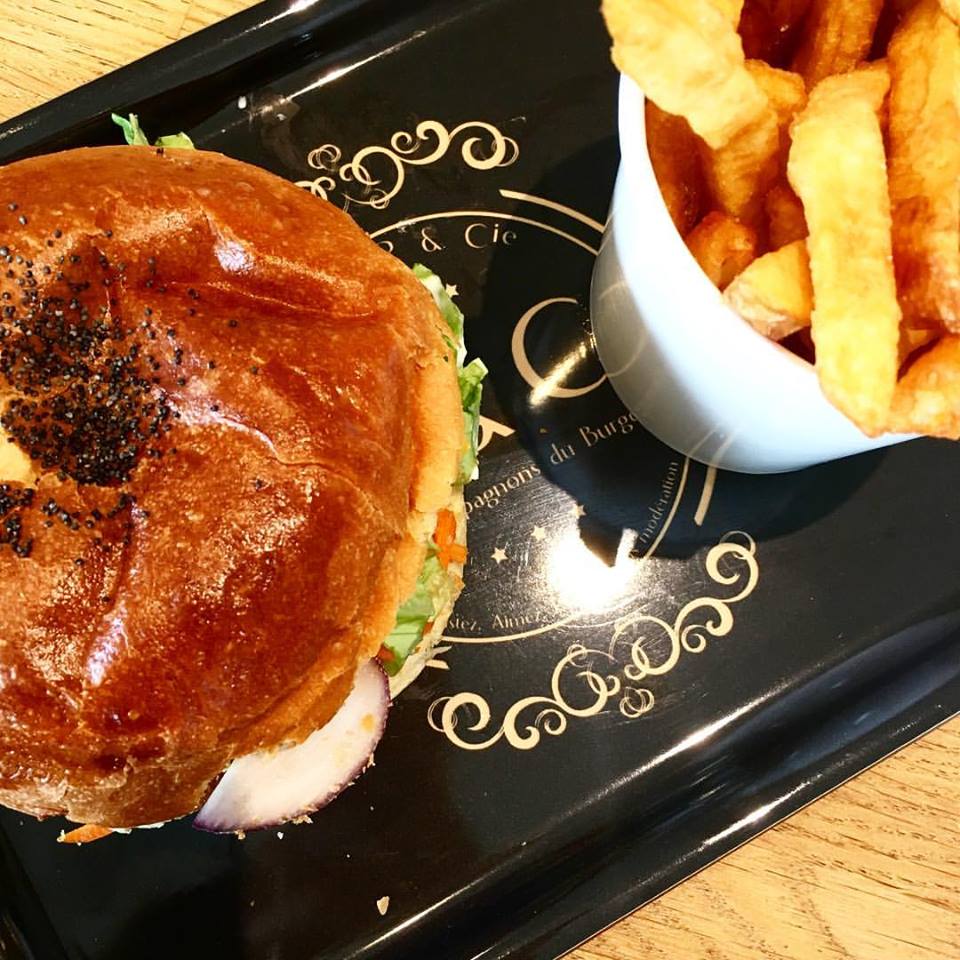 La Planche
Another restaurant in front of which I passed a million times. Honestly I did not imagine the inside in that way at all. I was expecting a slightly old-fashioned decor, I was completely off the plate! It's modern, it's pretty, the tables even for two are wide it's so nice not to feel stuck in a corner or between two tables. As for the menu we find ravioles of course but also bruschettas, the house made it its specialty. For my part I tested the large ravioles with crayfish, a delicious and copious plate.
Rate: at noon the dish of the day starts at 9.50 €, count between 13 and 15 € for a meal.
29 avenue Félix Faure • Vegetarian option • Website • Facebook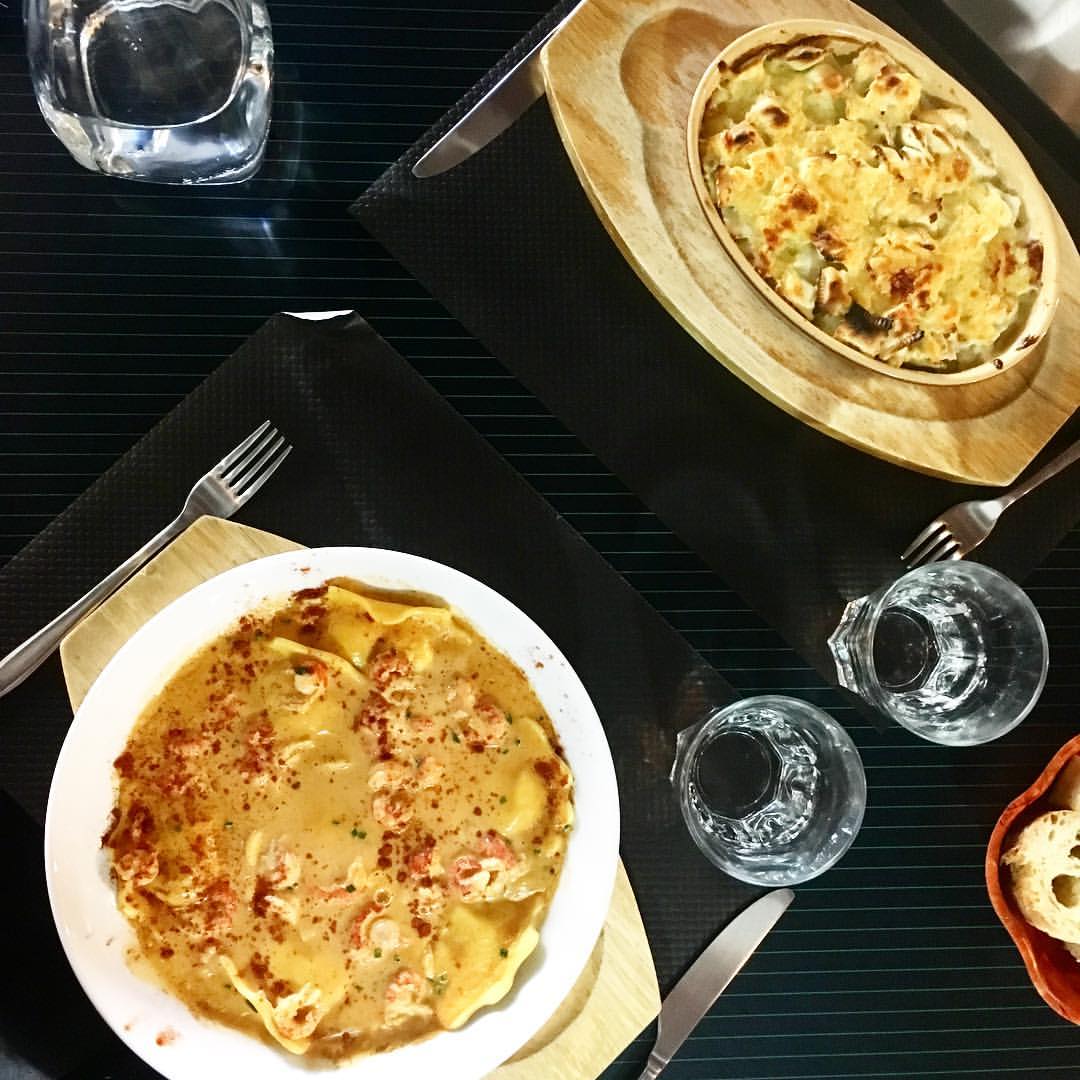 Le Petit Naples
One of Valence's must-see addresses. Sometimes I try so much to find the restaurant not too known to make you discover that I forget the classics I have in front of me. I was often told about it, often presented as the best pizzas in Valencia. I must say I was not disappointed: my 4-cheese pizza had the real taste of cheese, full of flavors like I like! Remember to book, we were there on a Wednesday night and they refused the world!
Small plus: I do not know if it's a stroke of luck but we were served at the speed of lightning!
Price: from 10 €.
11 rue Baudin • Vegetarian pizzas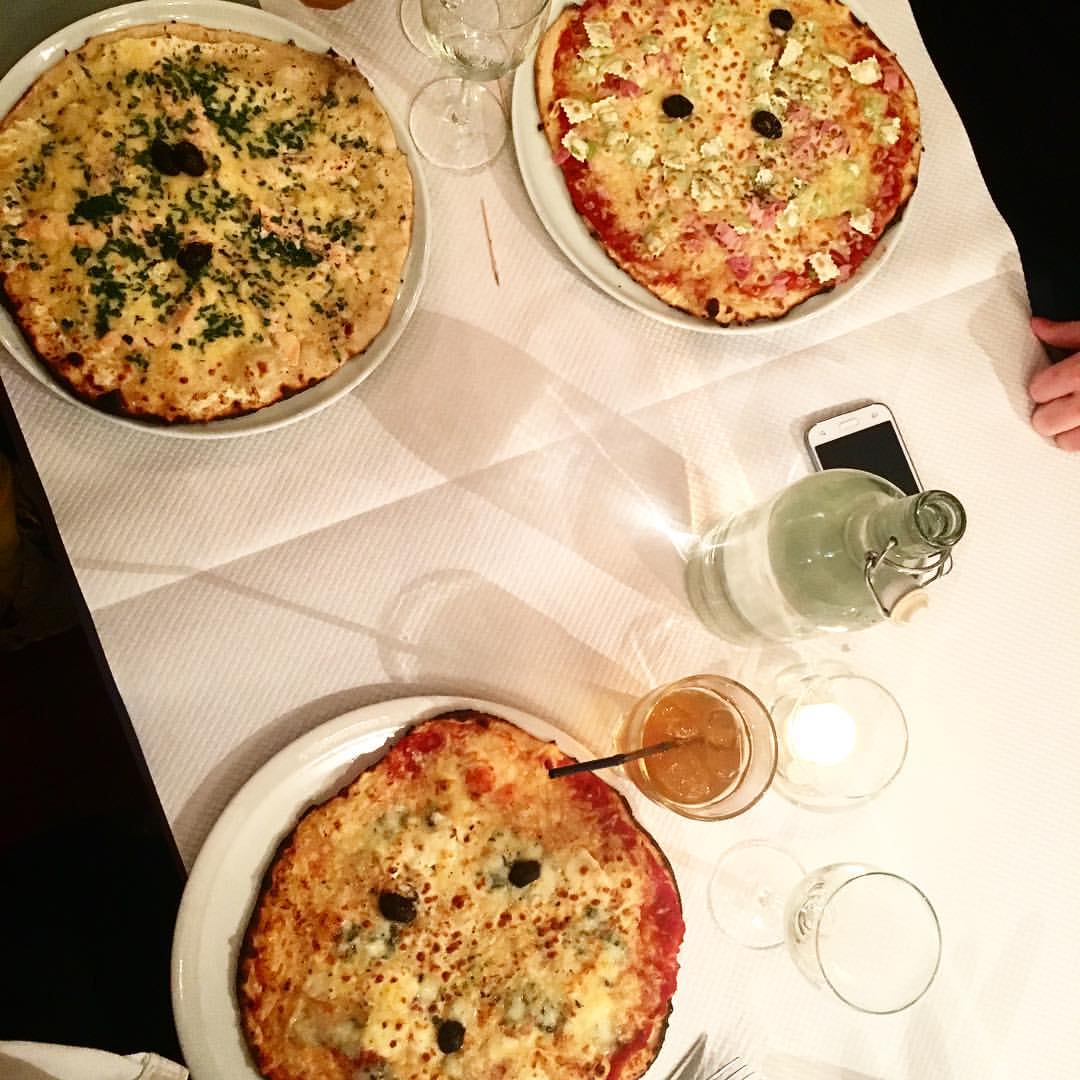 L'Epithèque
L'Epithèque is the appendix of the Flaveurs (already tested and commented here), a totally different concept but still delicious cuisine! It's fine, it's refined, it's original, yes you understood I fell in love with my dinner. Beyond the meal I appreciated the welcome, sober and simple, very polite but without making tons. The place is a little narrow and finally a little noisy but honestly it will not prevent me from going back there;). In the evening it is the chef's mix: 35 € for a unique menu!
Price: 35 € the evening menu.
3 rue Pelleterie • Facebook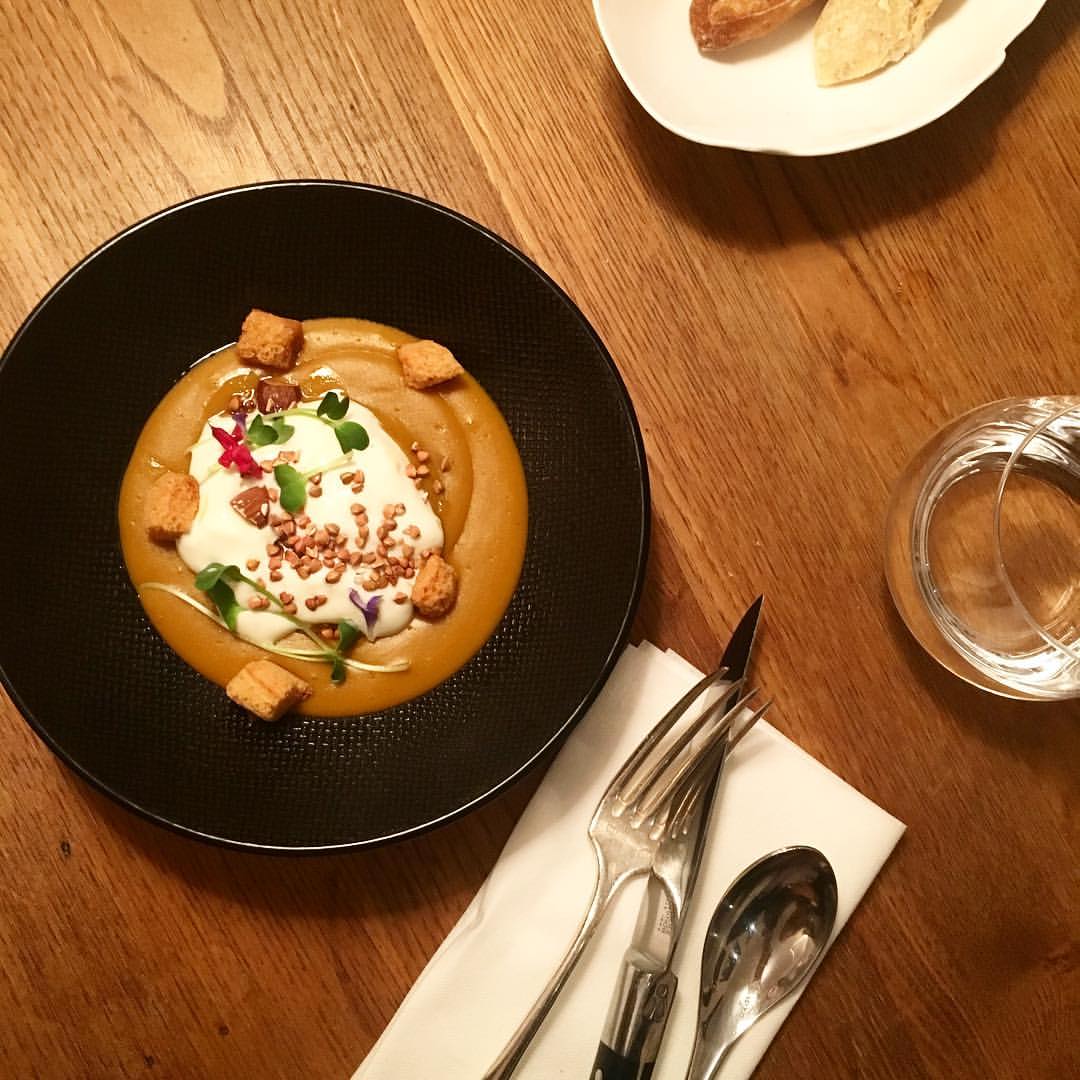 Le Saint Georges
What a discovery! What I like first and foremost when I come home is the authenticity of the restaurant: the deco transports us immediately to another country. Completely novice of Greek food I chose as usual the menu which allows to taste everything, here it is called Délices of Aphrodite. 15 flavors for two. And the least we can say is that we were two to feast on, the perfect way to get a glimpse of what the Greek culture has to offer.
Price: 18 € per head for the Aphrodite Delights menu.
36 cote des Chapeliers • Facebook