Living in Toronto, I discovered a passion for street art. I loved Kensington Market partly for that. Let art be exposed to the sight of everyone in the street, in perpetual movement, this participative side: each brings its stone to the edifice! Then I always admired people who know how to draw / paint / do something that looks like something with a pencil in their hands. Yes because I the best I can do is a rabbit (yes you can click and take the risk of being dazzled by my talents) (if you had the courage to click I can give you a confidence .. j I have already exhibited my works .. yes yes full of rabbits everywhere in my room at 9 years .. Christmas 1997 .. My family still remembers it. Or not)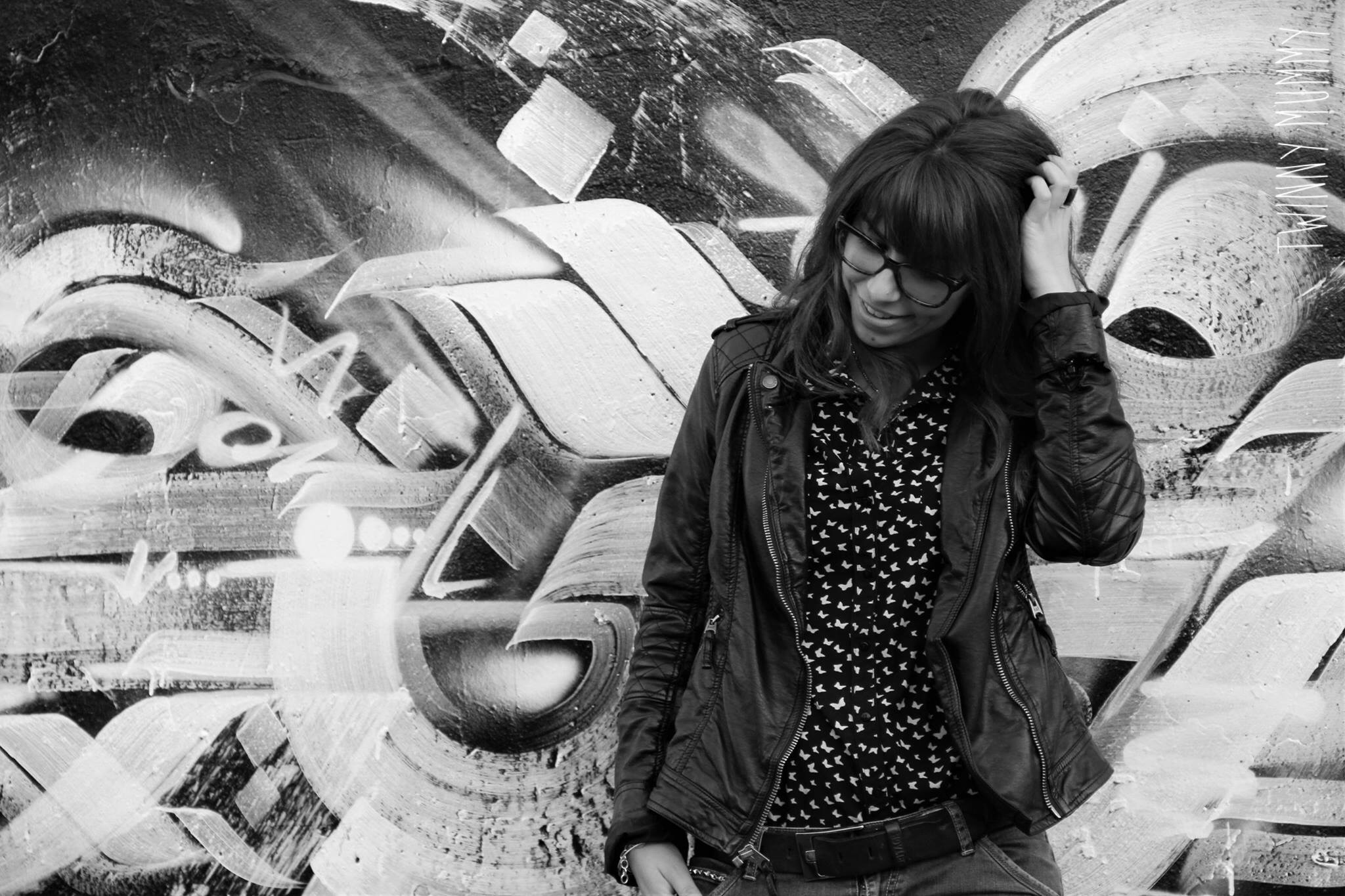 So I am always admiring his artists. I think in another life I would like to be an artist (what I can not choose?). Be able to express myself with another tool than my keyboard;). After the photo shoot I naturally went to talk to the 3 guys who were there to grapher. They confirm the ephemeral side: each one leaves his traces, passes on the others: each one makes live this space that has reserved for them. Those who participate are from the Valence' region yes, but some are from Lyon or other, passing through Valencia, and just want to leave a trace. For a while.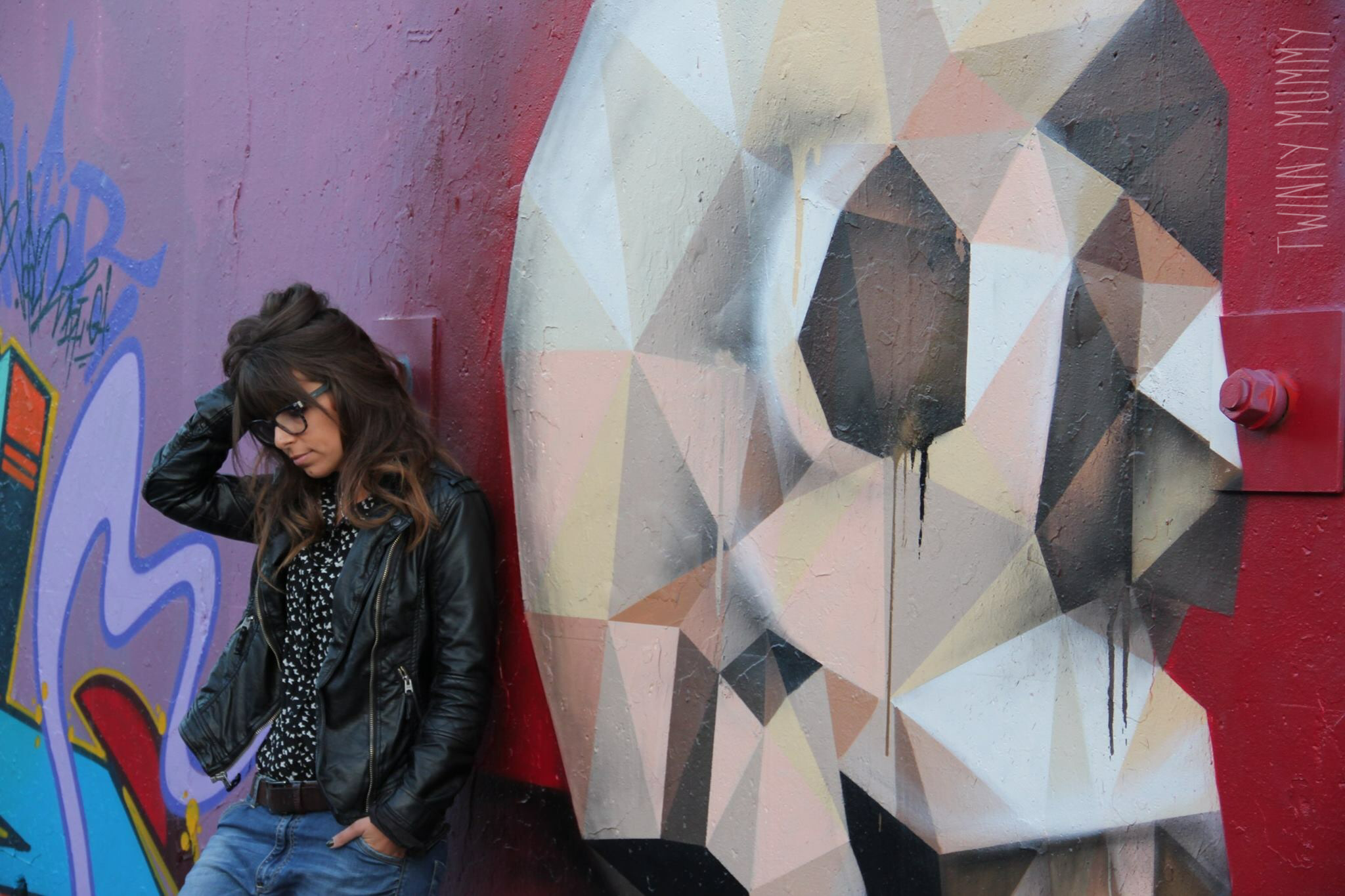 Rather lucky the day we were there the walls were gorgeous. Different styles, quality drawings, I ironed a few days later with the #BeFringFit Crew during one of our runs and some tags had already given way to others that have less caught my attention. Everything goes very fast.
We had already disclosed some photos of the shooting with Olivia from Twinny Mummy & Cie on our Facebook and you were many to tell me that you do not recognize this place. It is also the purpose of shooting like this, to make you discover other places, places a little more unusual, with more characters. I let you go in search of this place, very close to one of the main axes of the city .. Feel free to share your photos on my Facebook page 😉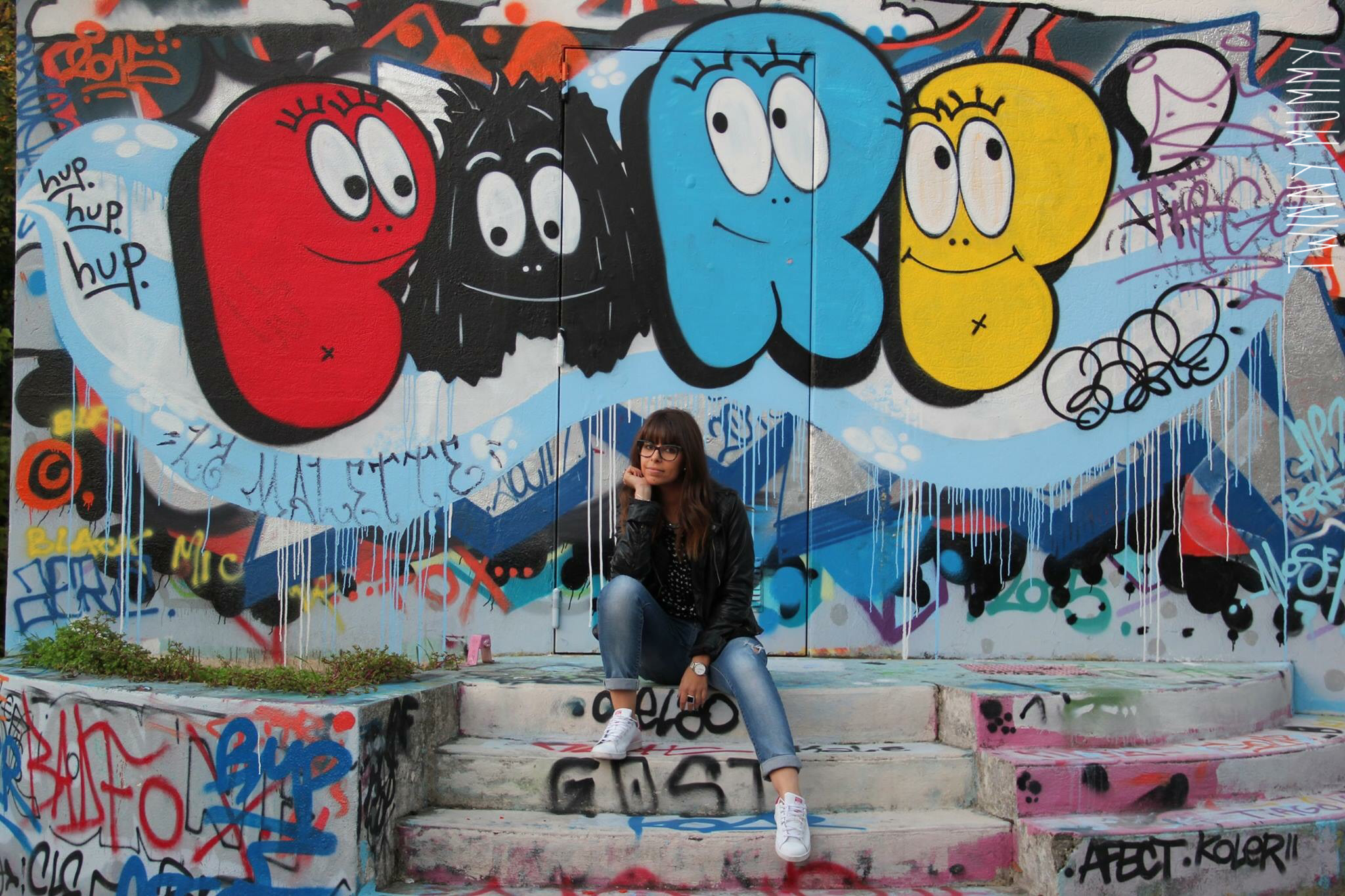 I discovered this space during the 10km of Valence last September, I returned there afterwards to the quiet and since then I wanted to share it with you. Between the blog and the running I do not walk more naively, I sharpen my eye and I imagine each street as the place of an upcoming shooting for the blog, while I run I open my eyes on what Surround so as not to miss anything and be able to come back later. I learn to see things around me by another look and I must admit that I like it a lot. I have always liked to observe but today I observe as if I did not want to forget anything, as if I were only passing through. Like I'll do on a trip. Because after all why would we be willing to cross the whole earth to visit another country when we do not even really know its own city?
I also plan to travel to France / Europe in 2016 to discover what is hiding here 🙂
And what are your travel plans?
If you missed the first part of the photos there is a catch-up session here.
Valentinoisement,

– Je porte Pantalon Litsy Boutique – Veste Abercrombie & Fitch – Chemise Pimkie – Chaussures Stan Smith – Collier: Bijoux OSE – Bague: Vallès Dordal – Ceinture: Pepe Jeans –
Crédit photo: Olivia du blog Twinny Mummy & Cie.