I'm back to visit one of the most famous place in Toronto: Kensington Market, this isn't just a market but an area ! The kind equivalent of Candem Town in London. An area out of the time just few minutes from Toronto Downtown. A complete change of  scenary and a peacefull rest for a moment. Between vintage clothes stores, a lot of restaurants for everyone, a lot of fruits and vegetables markets, vegeterian snacks, wheels stores, clothes stores, video games stores, handmade jewellery … So many choices !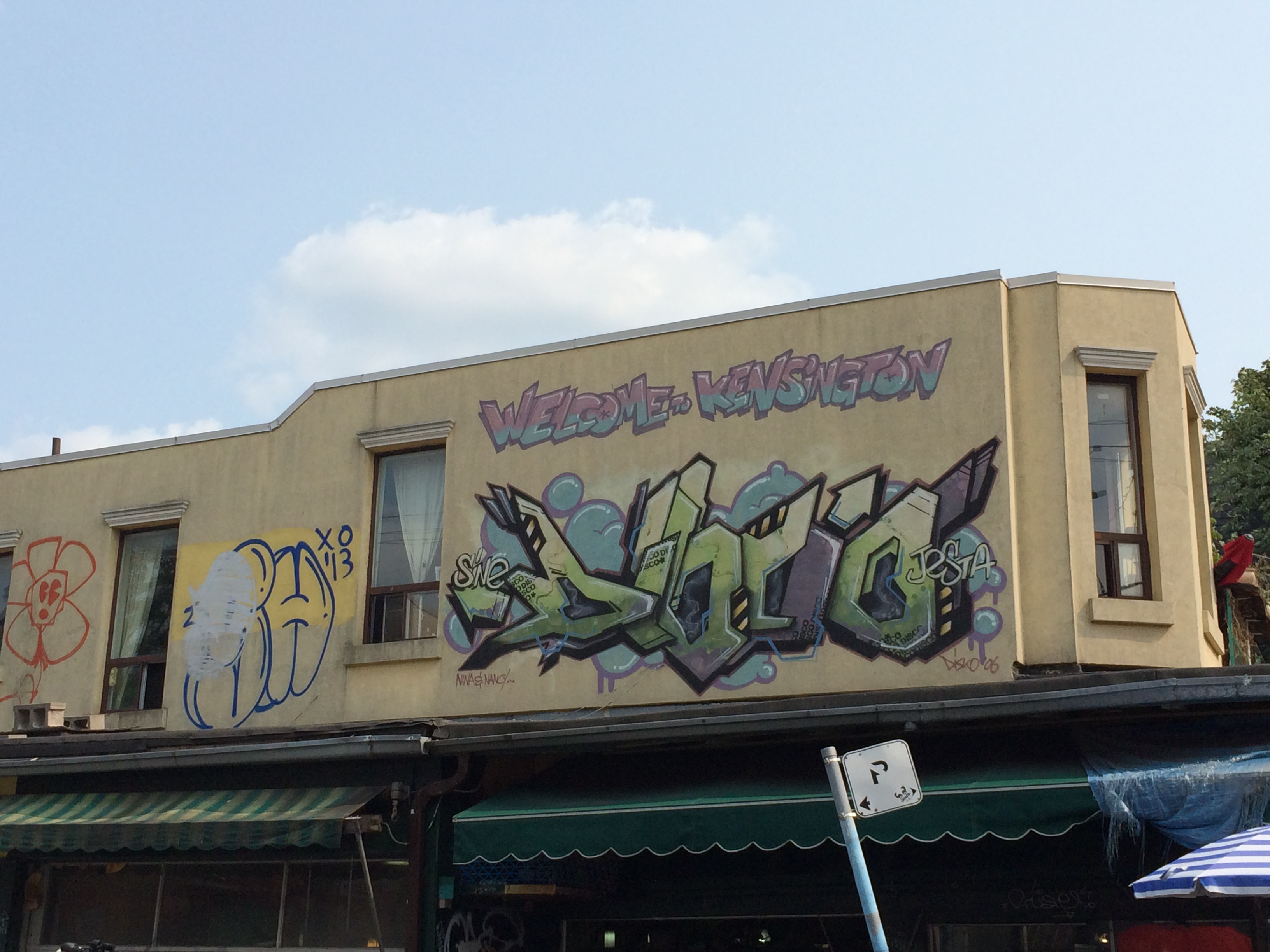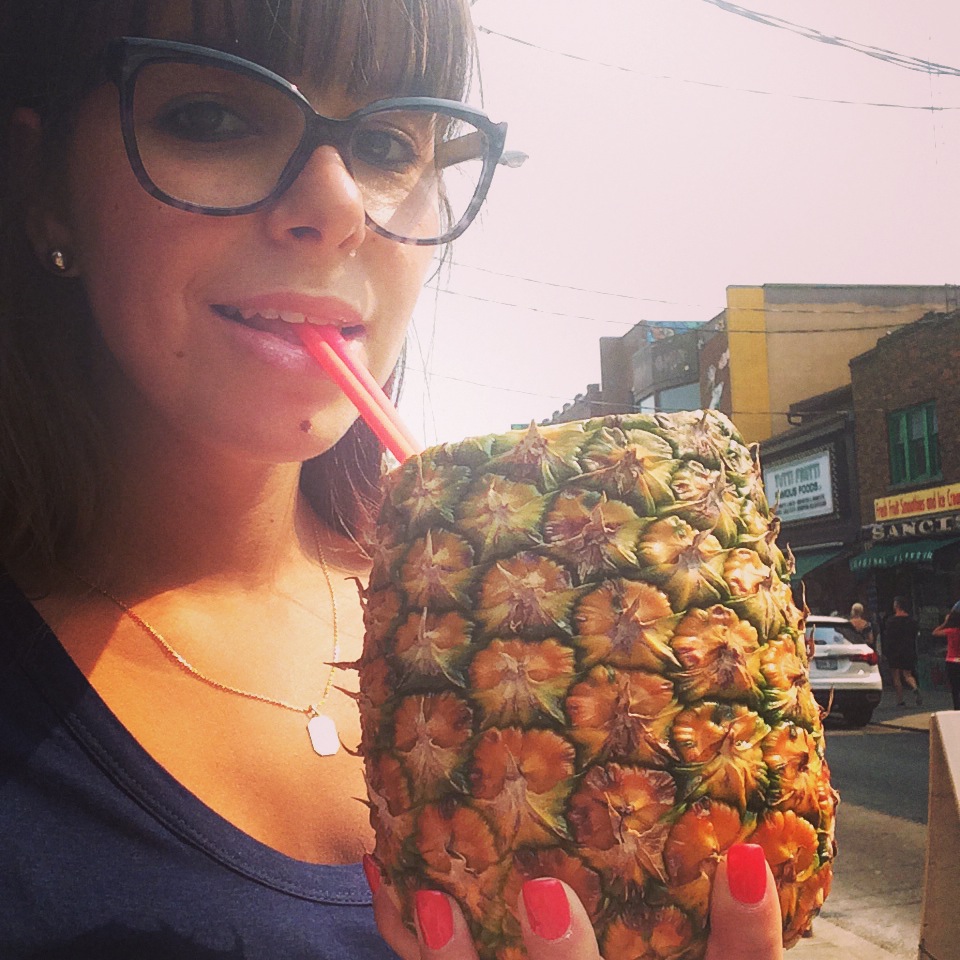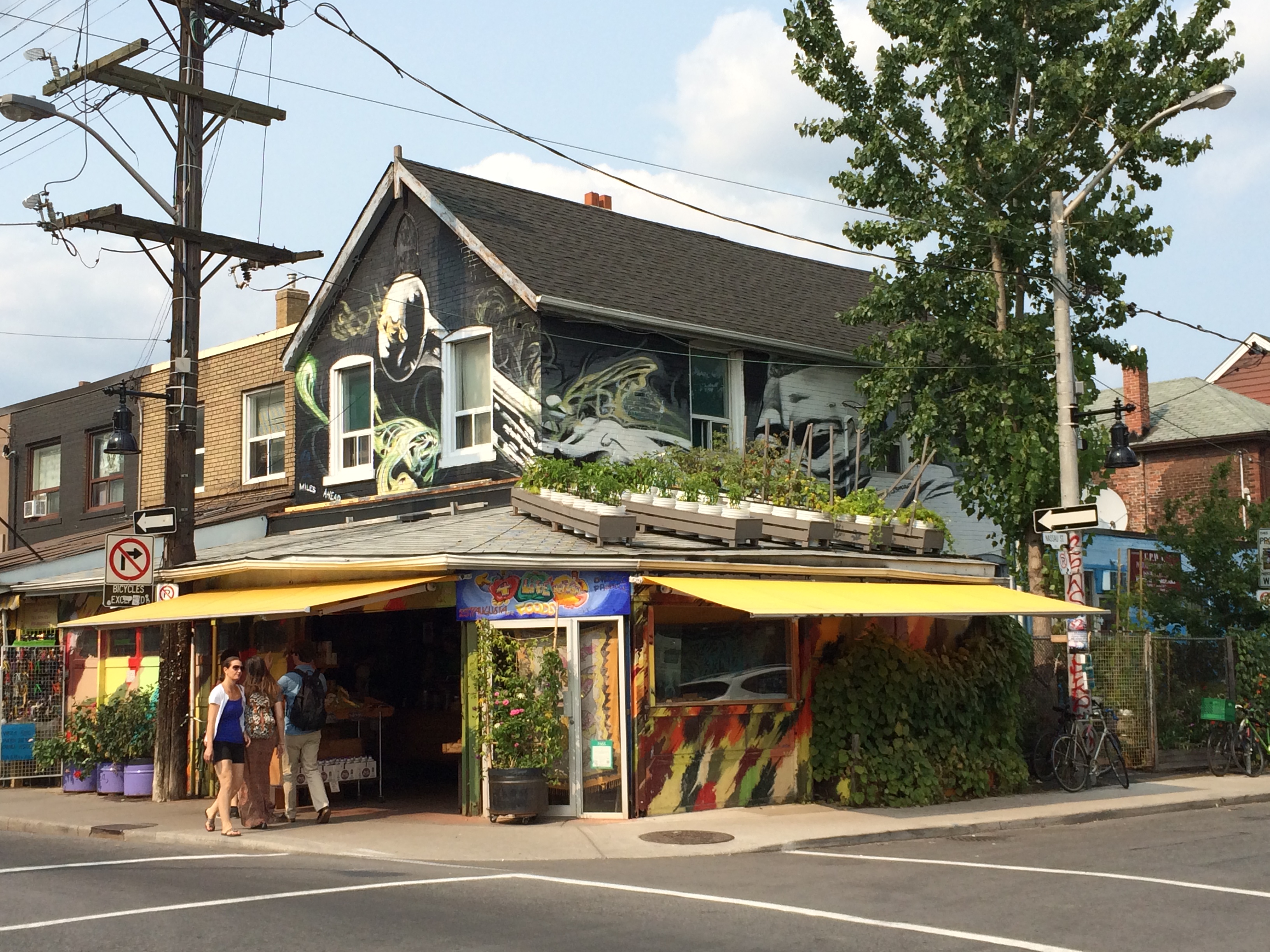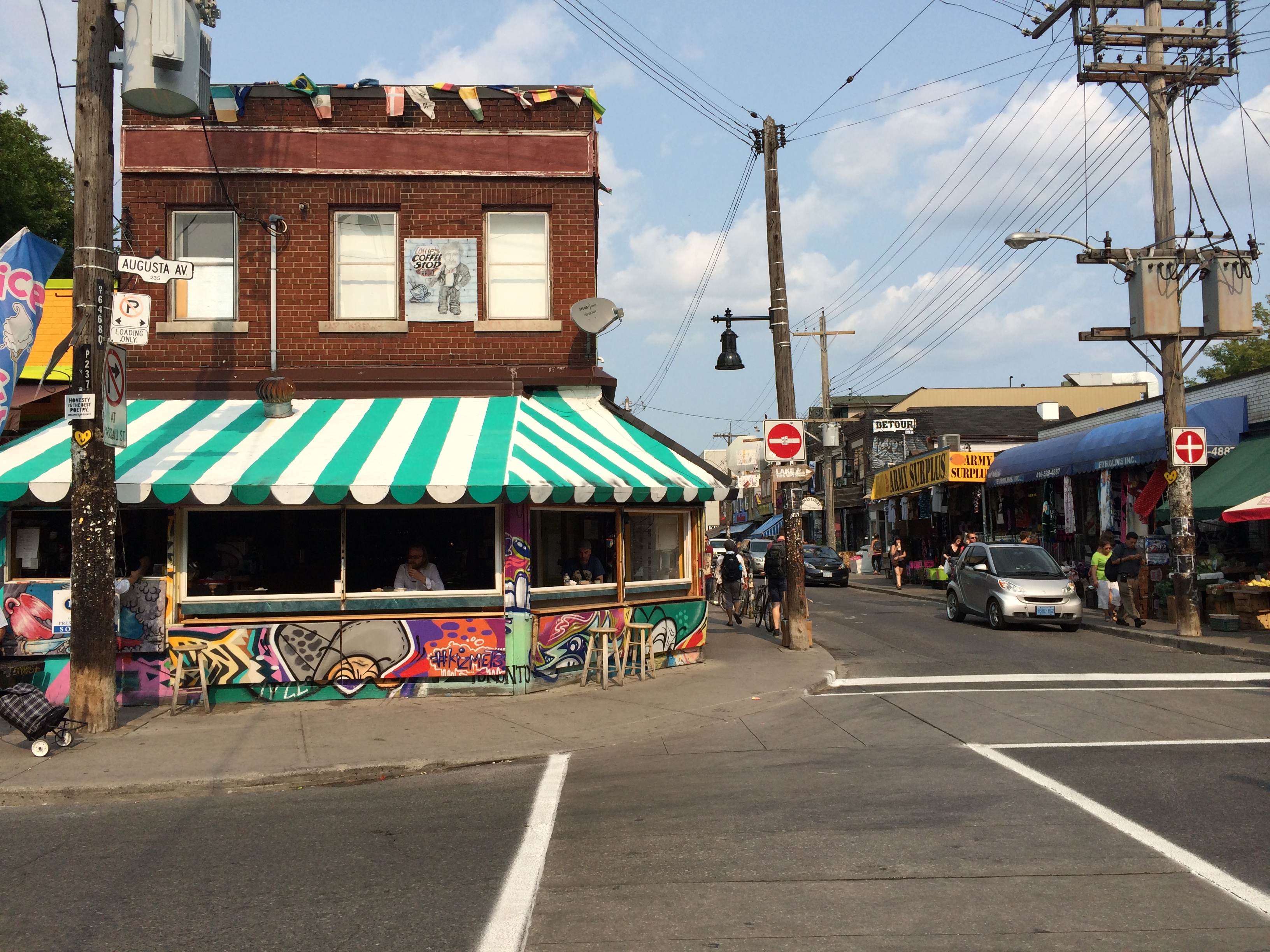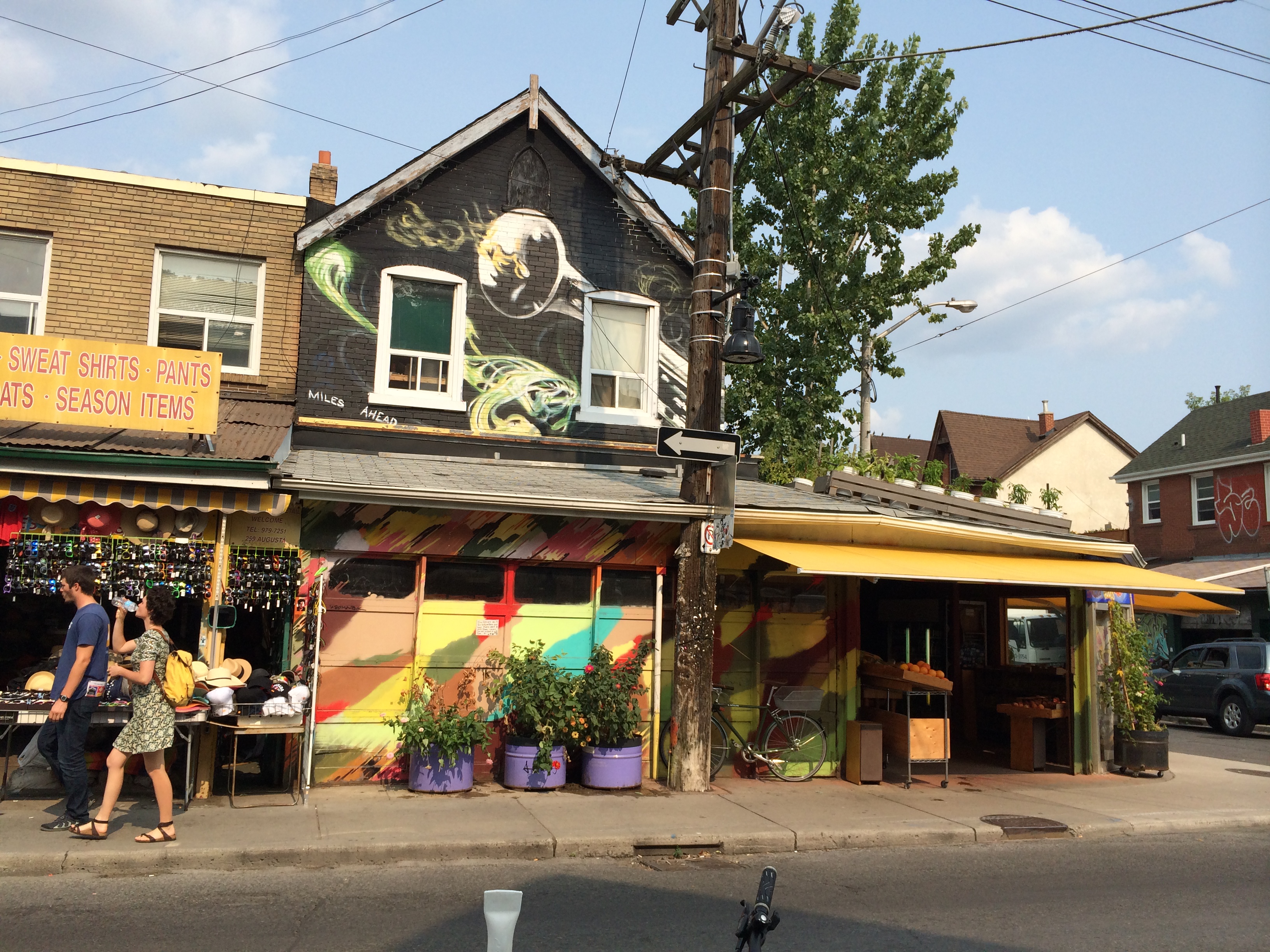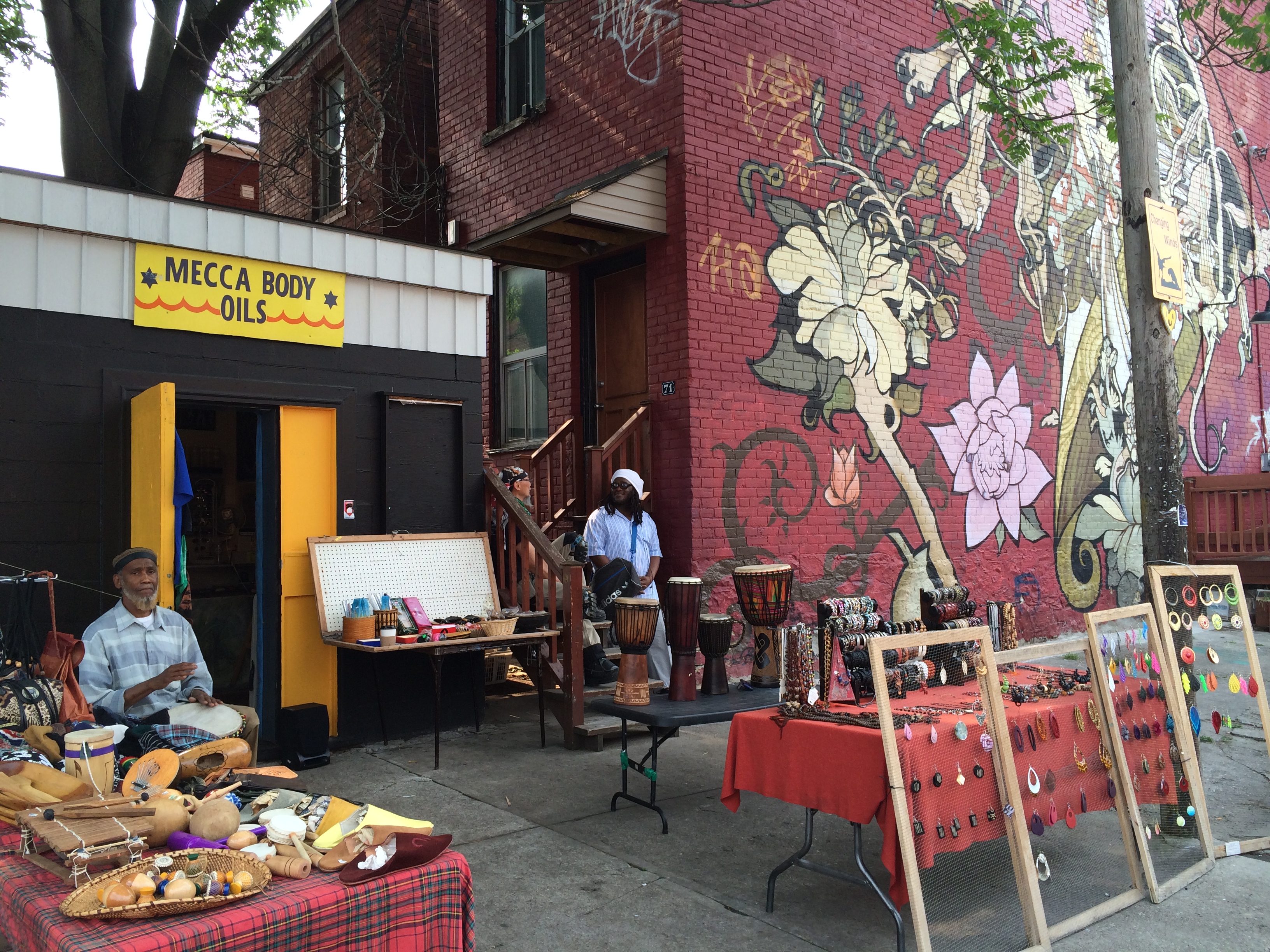 And now the most famous spot in Kensington Market : The Garden Car ! She was build in 2006 (You can find pictures of the birth there. ) by "Streets are for people" and friends. Toronto accepted the Garden Car to stay in the street as public art provided that it was insured, and removed for the winter months. Since 2006 every winter she stay in the warm to come back in May: association members make it pretty and let's go summer : she comes back to be photographied a thousand millions times !
I was looking for informations about this car and I discovered there is an other one since 2012 .. I have to look for it and I will publish pictures to show you 😉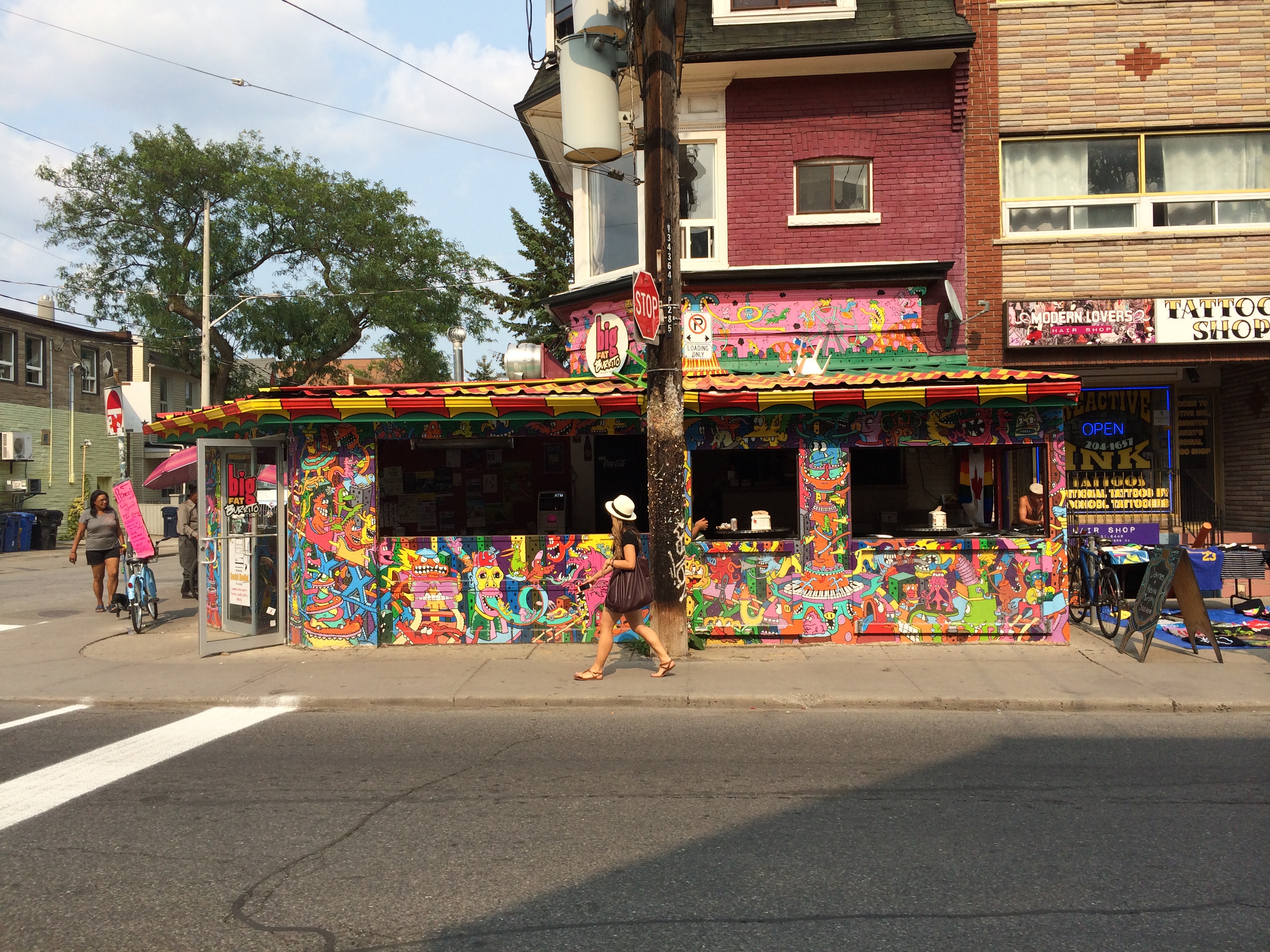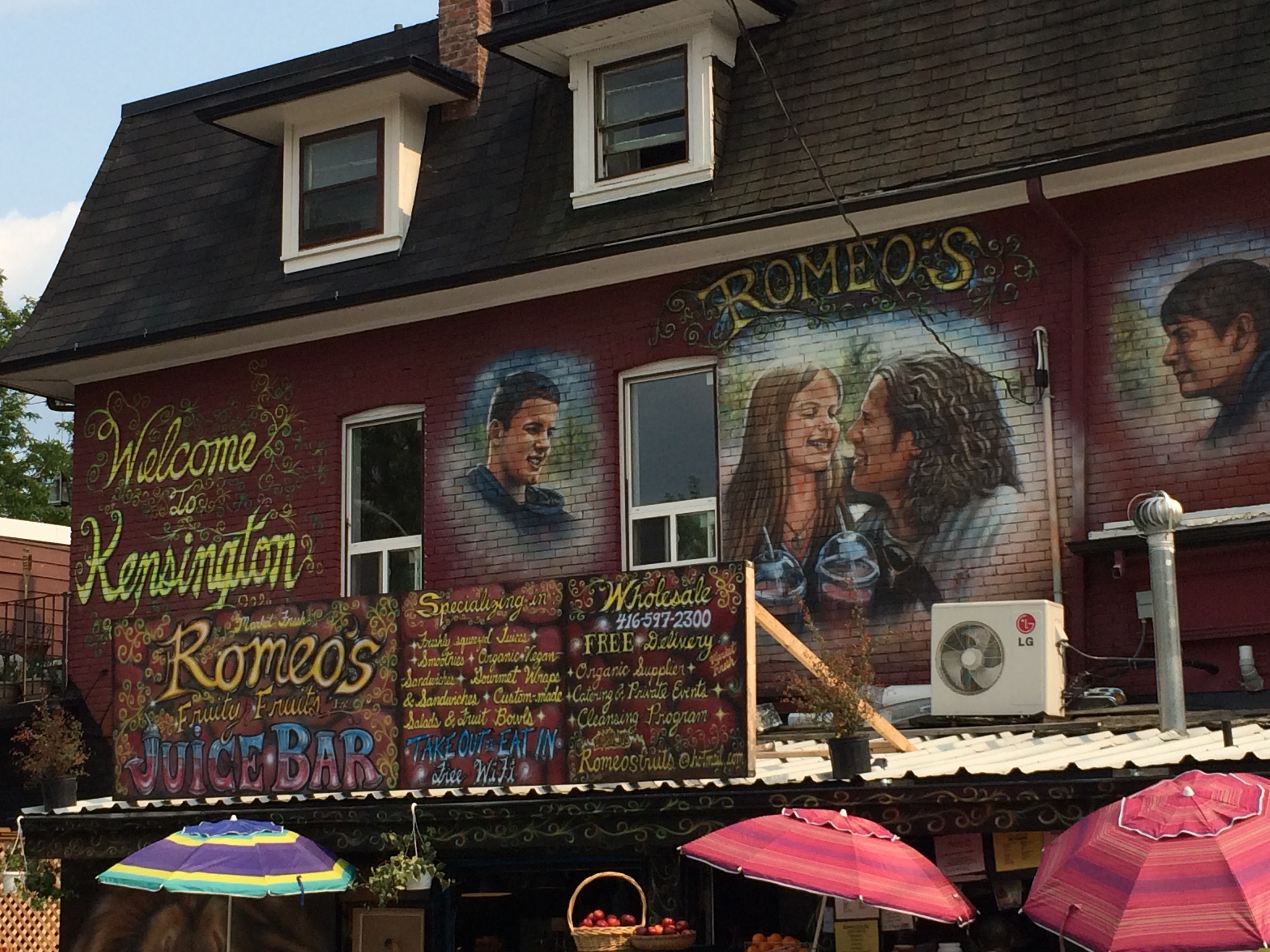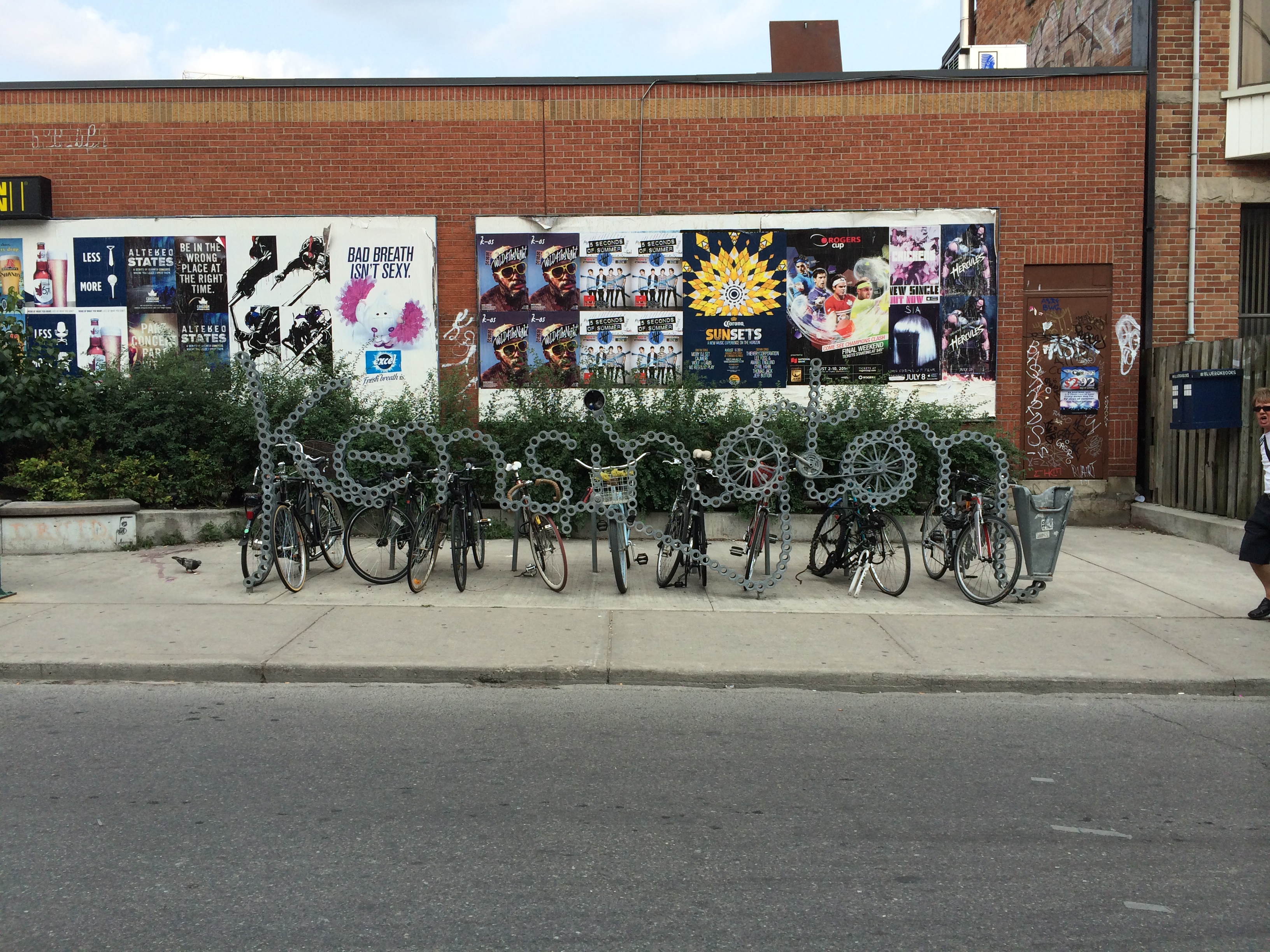 A colorful area living which seems to live at the artist rhythm who everybody can leave their imagination going. If you need a fresh rest you are in the right place.
Don't forget if you want to know when I publish something subscribe to my blog on the right !