I have already said it several times since my return to France: I love the city of Valence which saw me grow up, which saw me pass from the little girl to the adolescent, from the student to the young Active woman. The city I left to live my Canadian dream. I left my small apartment cozy avenue Victor Hugo, I filled my big suitcase and I left to discover the world. Today I take pleasure in rediscovering this city which I have always considered as an achievement without ever giving it enough time. Wrongly. Valence is a pretty little town in the south, not very big, not really small. Full of charms. Often represented by its magnificent Peynet Kiosk, it is full of small streets where one wants to walk, where one discovers small shops super cute, where one takes the time to chat with a friend.
It is in the old town that we meet with the beautiful Olivia mom blogger at Twinny Mummy & Cie, the photo is "for fun" she tells us when we meet thanks to #BeFringFit Crew. For the pleasure of tuning but that does not prevent that this little girl is super gifted! So here we are strolling in search of the right spot to shoot this outfit made festive by this little shorts sequins found at the Salon du Vintage in Montpellier. Another piece with sequins, to enlarge my collection, it is not to prove I love when it shines with a thousand lights!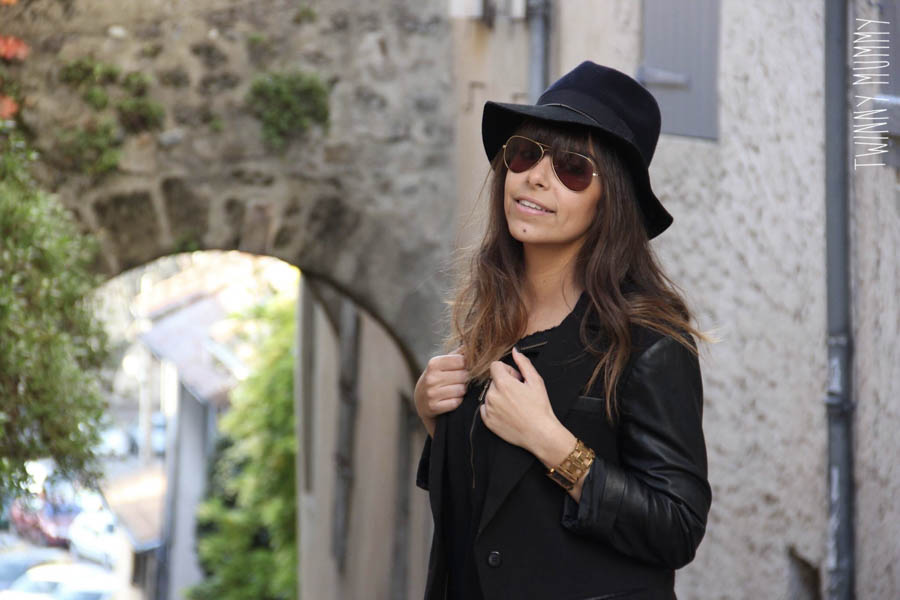 Moreover by the end of the week Valence will put on his coat of light to prepare the arrival of Christmas! From November 28 the Great Wheel will proudly stand next to the Monumental Fountain, on December 12 the parade and a great pyrotechnic show will make our little eyes of eternal children shine. For this end of the year the city of Valence offers us 3 magical weeks which is not to displease the fan of Christmas decoration that I am! (The whole program).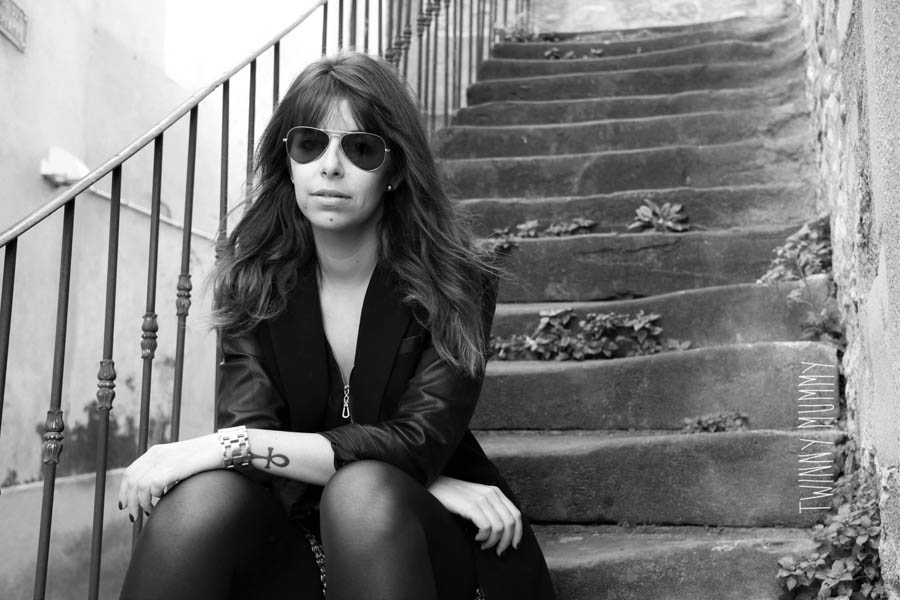 I loved to walk with Olivia, to arouse the curiosity of the passers-by (but why they take photos?), To be interrogated by three little girls of about ten years on our work, why we made photographs And if we were stars (big fat time to laugh with Olivia, they were really too cute).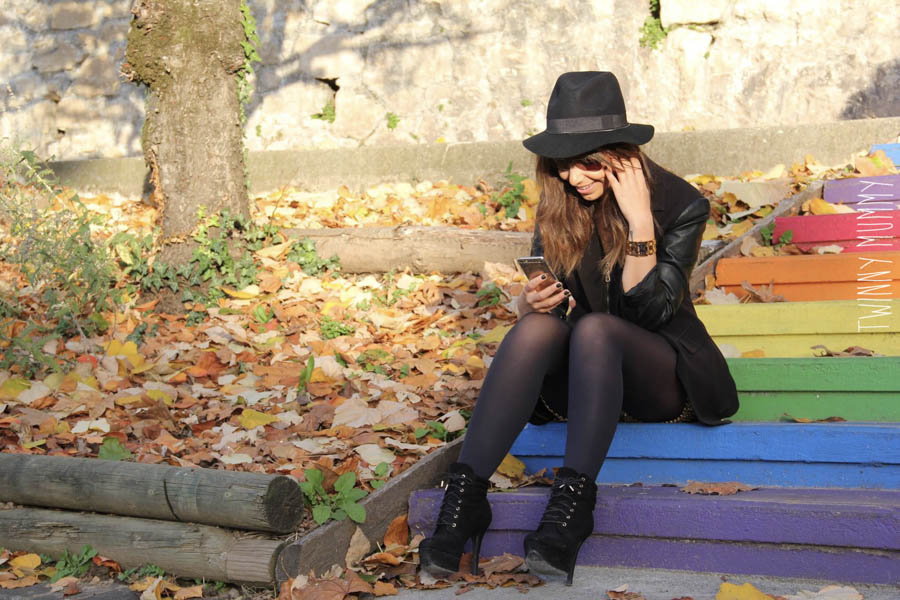 Vest: Vero Moda – Top: Litsy boutique – Short: La Remise – Shoes: Zara – Watch: Festina – Glasses: RayBan. Hat: Pimkie
Beau début de semaine à tous.

Crédit photo: Olivia de Twinny Mummy & Cie.