Very often I heard around me people talking about luck. I heard that this guy is "lucky to have this job, to travel." And I don't really like it. Luck has nothing to do with victories. For 95% of victories a lot of hard work is necessary,  concessions sometimes, and choices. Luck doesn't change anything for theses 3 criterias. Luck will never help you working hard to make your goals, luck will never help you live with concessions you have to do to success and luck will never decide what choices is better for you.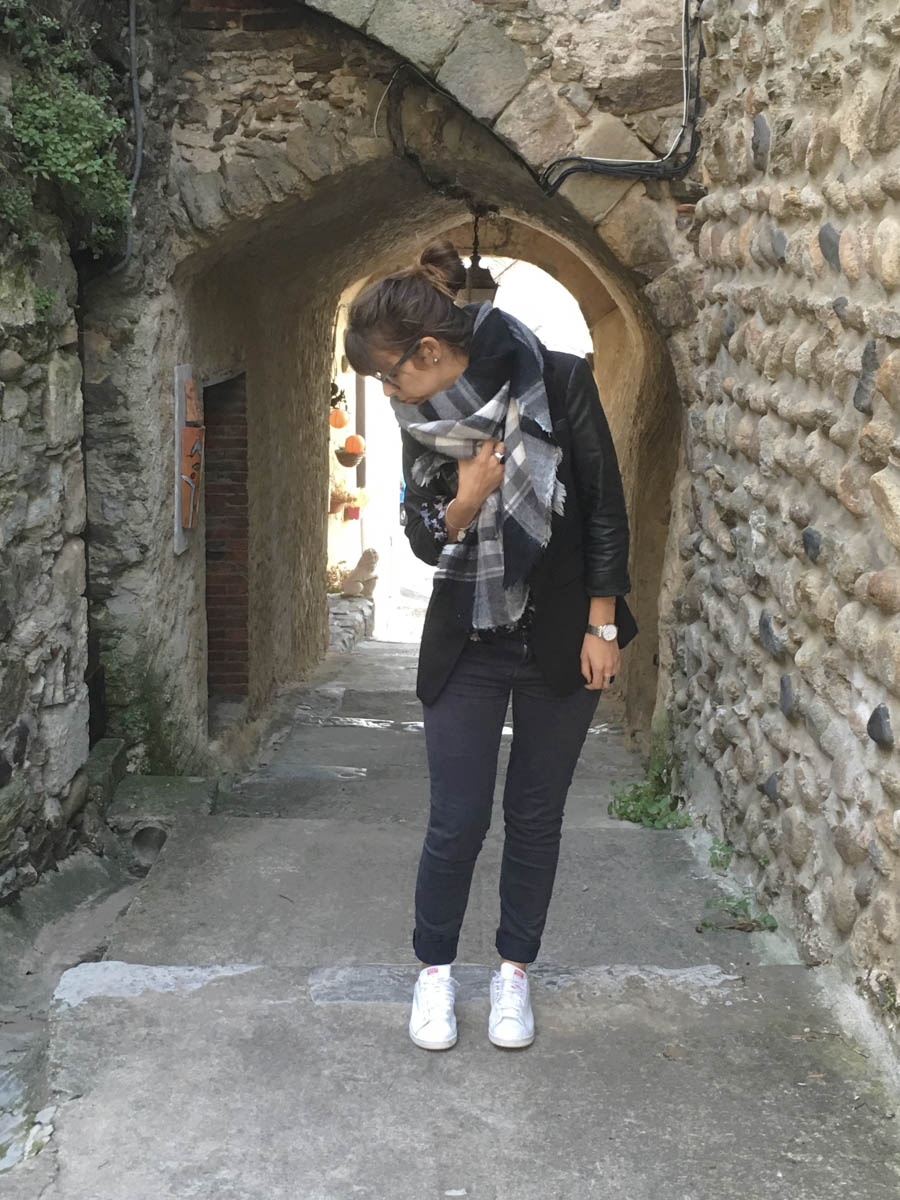 Whatever is your goal, nothing will happen without choices. I'm the one who decide to wake up on the morning to work to buy a house, I'm the one who work harder to launch my own business, I'm the one who decide to be involve in charities to change people's lifes. Your choices are infinity but it should have to same result: your happiness.
I love to think that the only person who can make you happy is yourself. I'm a real optimistic person and I love to find a good side in every situtation. It's again a choice:l I decide to go down or to rebound, to let myself being bad or being happy, to choice to take advantage of the situation and grow up !
We all have dreams so let's go ! What is your plan to be happy today ?
---
Pantalon: Zara (old co) / Veste: Vero Moda / Chemisier: Mim (collection actuelle) / Stan Smith (shoppées à 45€ sur Zalando grâce au bon plan de Coralie d'Elles en parlent: les commander chez les enfants) / Collier: OSE bijoux (fabrication à côté de chez moi mais dispo dans la France entière) / Echarpe XXL: Zara (collection actuelle)