After Las Vegas and Grand Canyon: let's go to Los Angeles !
Los Angeles was an unavoidable stop during our road trip, growing up with american TV shows being there was like a pilgrimage where I will meet Naomi, Annie and Silver shopping in Rodeo Drive, meet Dixon and Liam on the beach with their surfboards.
Reality is different. Arrived at 5.00am by bus, the city is still sleeping, the sky is really down, the neighbourhood is hidden by fog. At this time it's hard to find someone to help with the directions. Our room is available at 12.00pm.
We decide to take a bus so we can move, and we move a lot ! 2 hours driving in Los Angeles, we didn't know where we were going except it was not really a safe area, we decide to be back in Union Station.. Yes you can imagine us with our big backbag, our 20kg luggage, our dark rings and our messy hair trying to figure it out on a paper map ! I finally found that story really funny after all ! And during this little journey we won a shirt from whatever team, XXL size please! If that is not a good reason to be so early on the subway I don't know anything about being lost!
At noon we finally arrived in our house rented with Airbnb, I was a little bit concerned about this website since I had troubles when I moved to Canada but it still one of the most competitive option and I couldn't think one bad experience was a generality.
Few minutes walking from the Golden Line the house welcomes an other combo like us visiting and a musician couple: KrashKarma !
Luggages free let's visit the famous  star from the Walk of Fame in Hollywood Boulevard.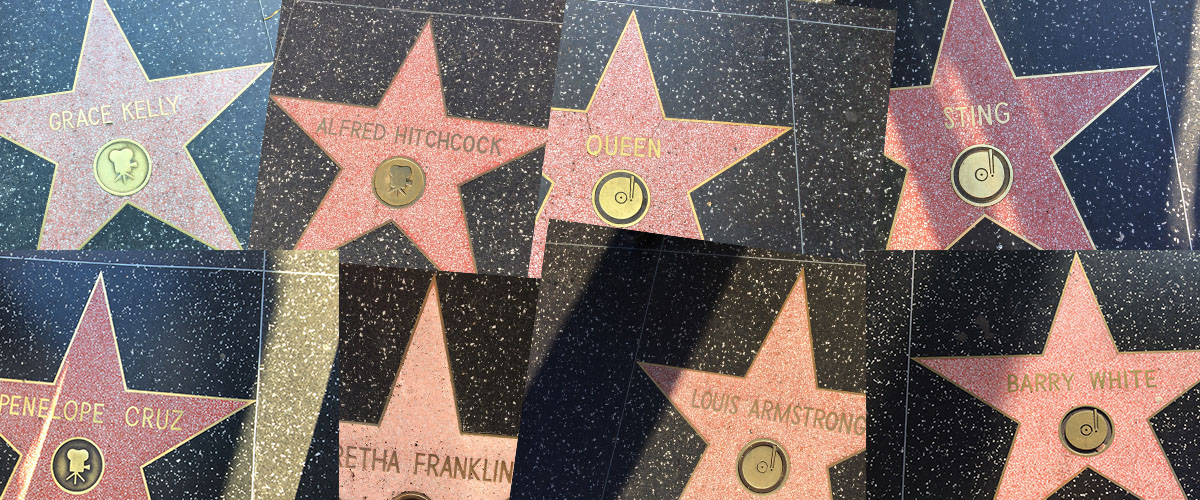 Don't expect something to much glamourous as you can see on TV, the streets are a little bit sad, stores around are not sexy at all. But you can still meet people coming from the other world;)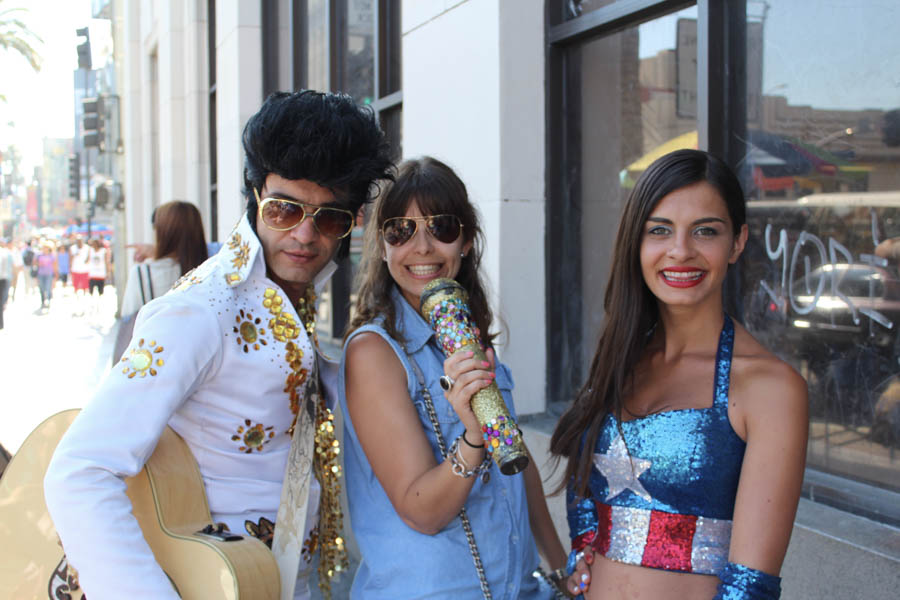 Long day for us, we deserve a good night to rest, especially because the day after we are going to visit Universal Studio  (hysteria, happy jum, happiness dance, yes that's all) !!!  (Post coming later I can't fit the park on this one!)
After an intense Friday at the park we walking into the famous Venice Beach. Be ready the following pictures look like post cards!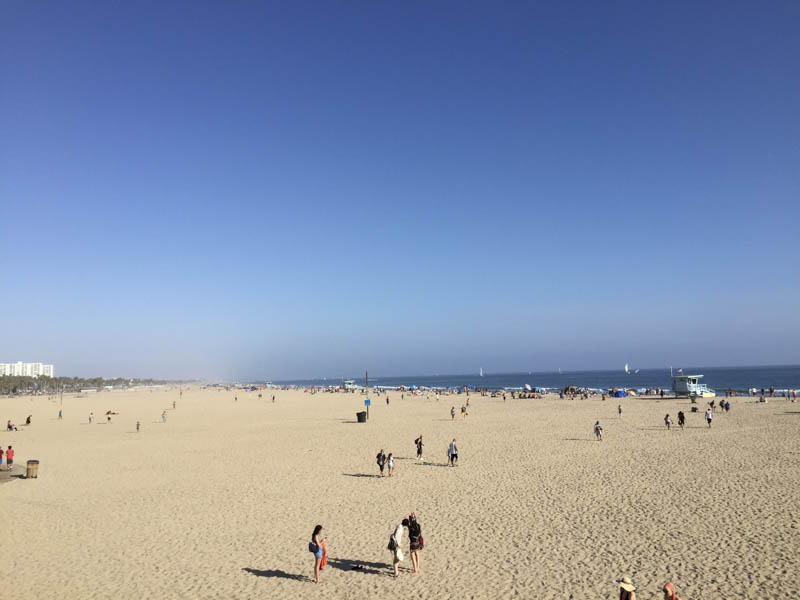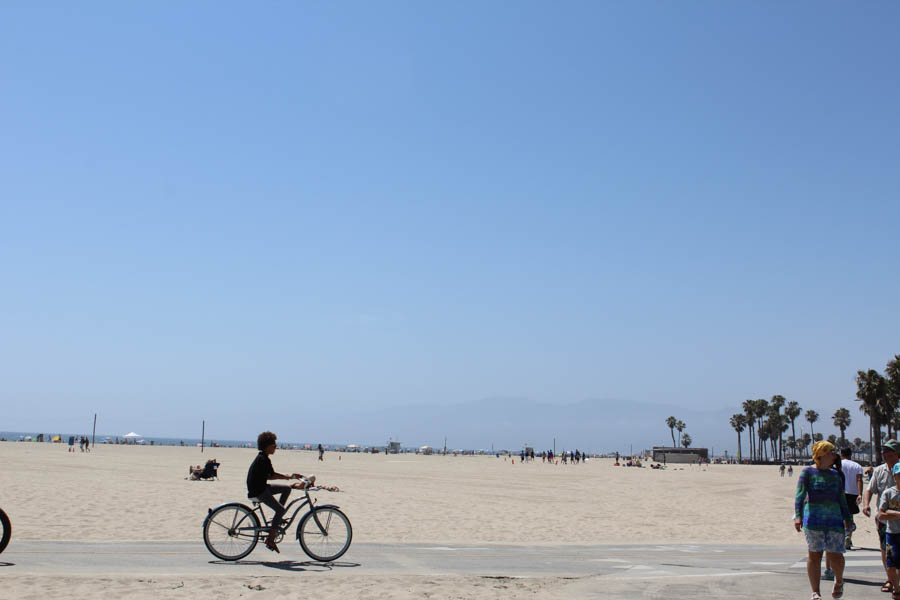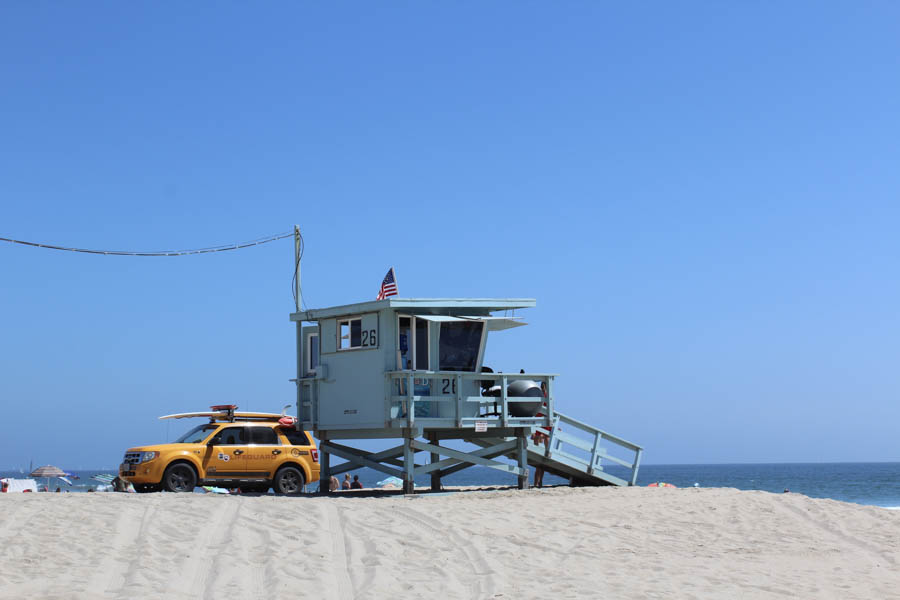 Admiring the beautiful beaches, artists selling their arts on the border, having lunch in front of an almost naked guy, we arrived in Sant Monica and the really famous amusement park in front of the ocean (yes you already saw it in every movies/TV shows taking place in LA.).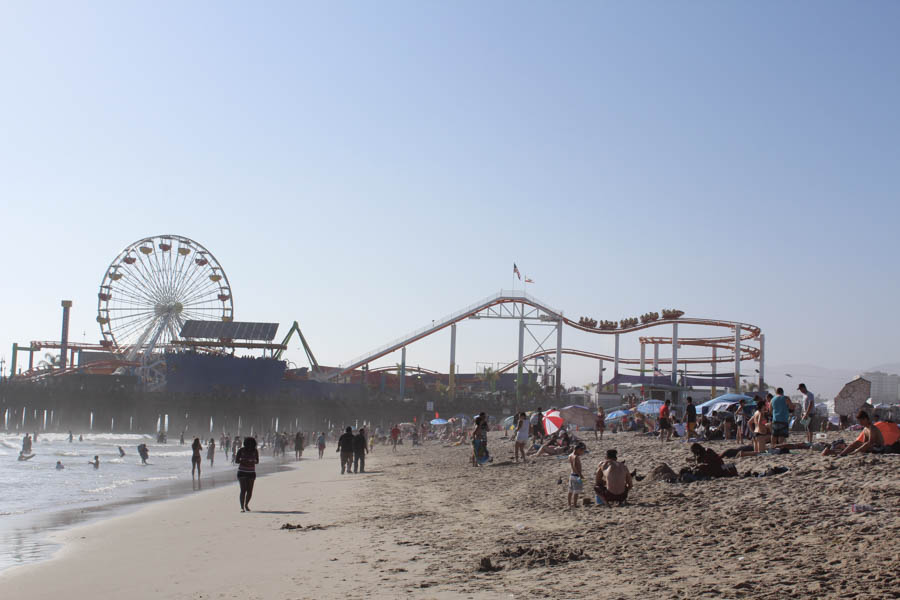 Et pendant notre sieste au soleil la vie de quelqu'un était en train de changer: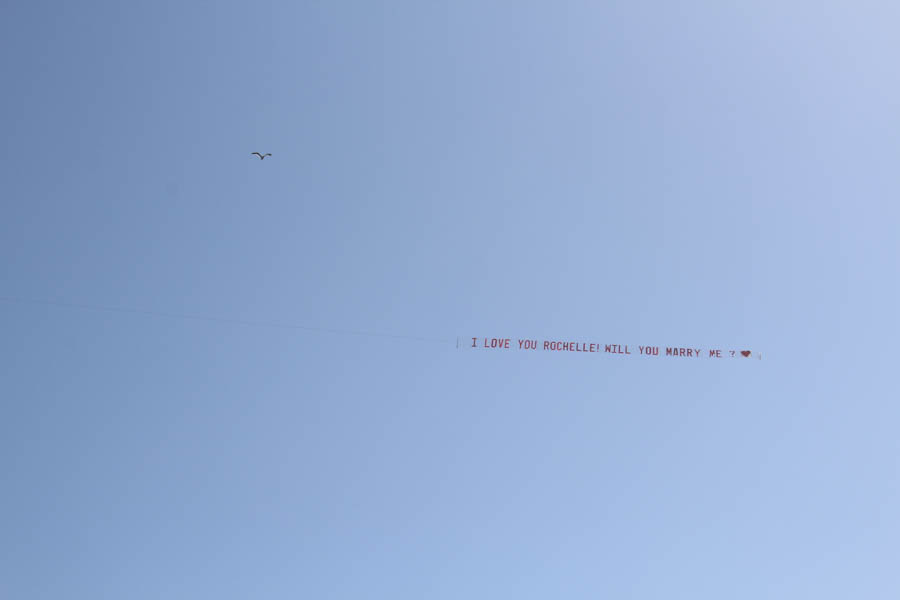 And we finished the day with a beautiful sunset…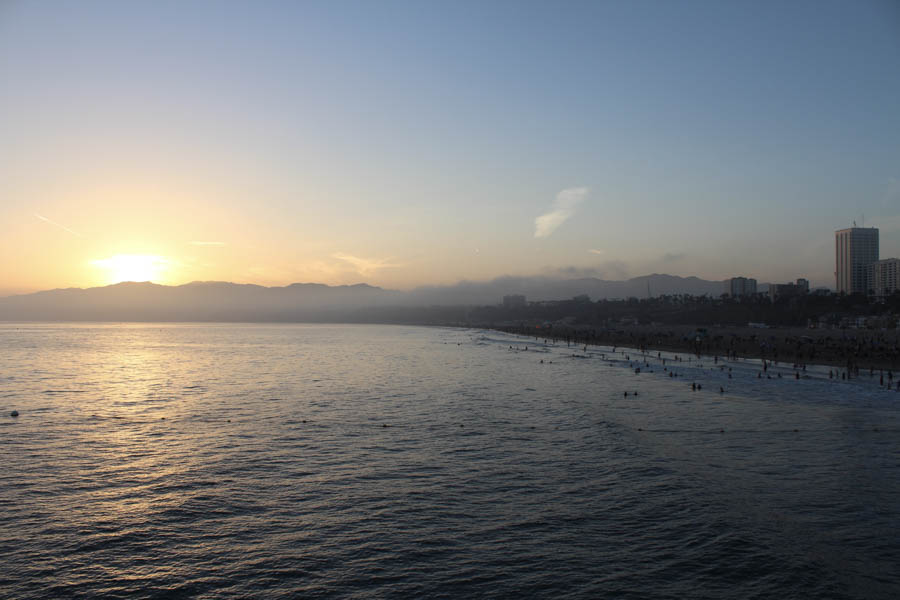 I love Sant Monica, much better than LA East where we stayed.
Last day in LA, picking up a convertible Camaro we drive to take an other famous picture: with the Hollywood Sign. We drive in Beverly Hills as perfect tourists and walk in Rodeo Drive.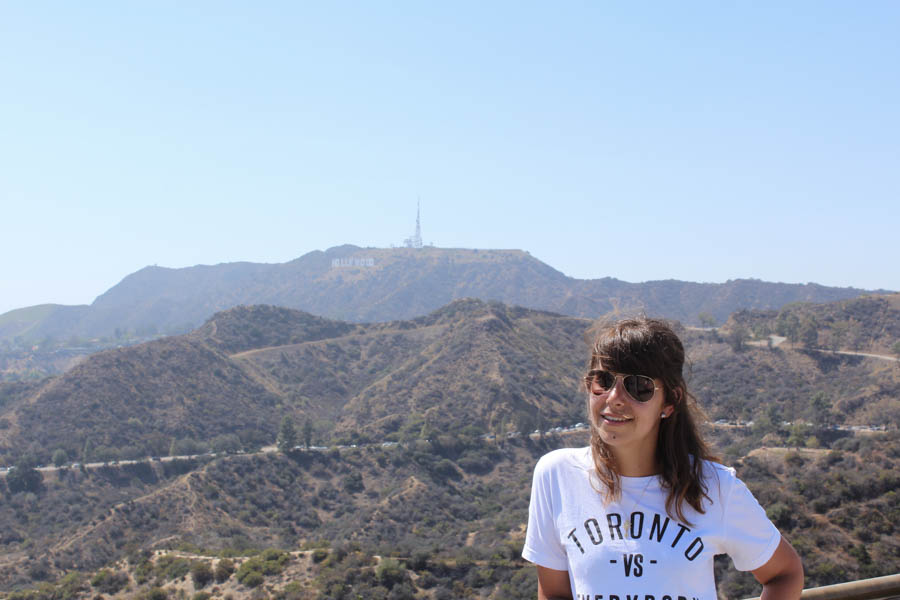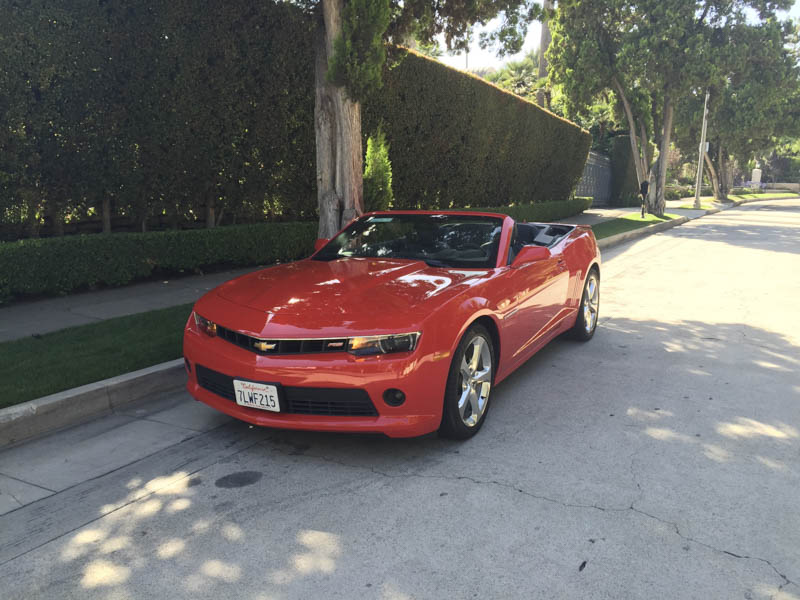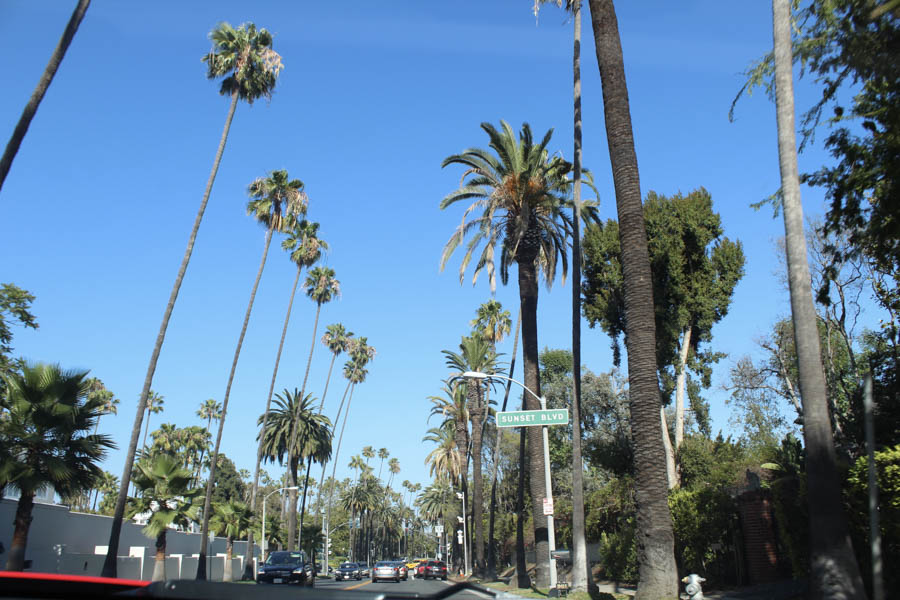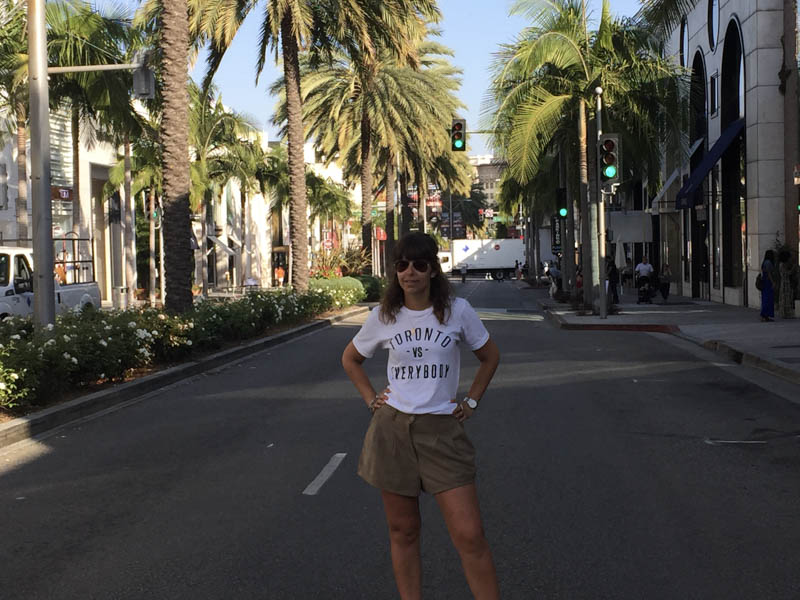 And before we left to San Francisco I had a wonderful surprise in Malibu: I met one of my cousin I never met before : Thanks Facebook !!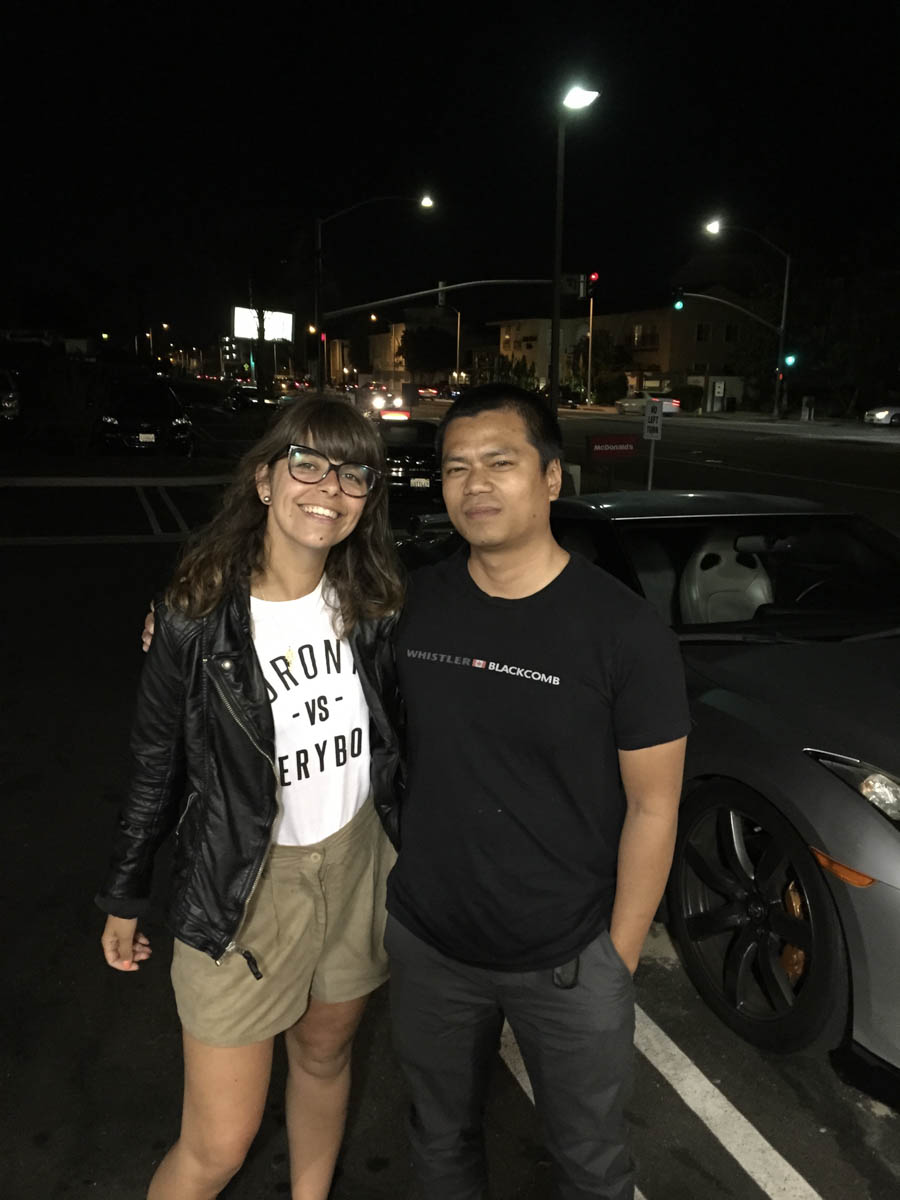 My advices:
Hotels:
AirBnb stays the more competitive option, people were nice, growing up in LA they gave us some advices ! Concerning the location it may be better to be closer to Santa Monica, no far from a subway station. Driving a car is just insane there the traffic is aweful!
Be aware when you booked in AirBnb to ask if you have to share the house with family or other tenants like you.
Car:
We rend a convertible Camaro with Sixt (yes we wanted to be sexy girls ), their agencies are not really convenient because not on the airport but around, so you have to take a shuffle, but to take it you first need to find it. Too bad because the price are super good !
Others:
Caroline, French girl living in LA since 2 years.
Hey Les Copines: let's go to Los Angeles.
I will be back soon for the rest of the road trip, during this time don't forget to follow me on Instagram and Facebook !
A.