3 weeks after we left US I finally have time to talk you more about our 2 crazy weeks. Crazy is really the word. We had a (too) huge schedules, (too) heavy bags and overall we planned to visit places we always dreamed about !
As a reminder: my bestfriend arrived in Canada June 13th during the afternoon, at night we had my goodbye party in front of the lake and the day after we left Toronto at 8.55pm to fly to LAS VEGAS BABY !
5 hours fly, 3 hours less on my watch, it's midnight when we arrived in our hotel (all the informations about hotels and others at the end of this post), we were so excited we went right away for a night visit ! At this exactly time tiredness disappeared, Sandra didn't even remember she just spent 15 hours on a plane in less than 2 days, she just moved back 9 hours earlier and we didn't even realize we are on vacation and walking for our first time in U.S. !
For this first night we choose a hotel downtown Las Vegas, different from the Strip where you can find all the famous hotels but nice to visit too. So much light you don't even know if it's really night 😉
Don't judge my fringe but thank torontonian rain which decided to arrive on our way to the airport .. Toronto I love you even with your capricious weather ! (for information we left Toronto with rain and 15 degrees, against 35 degrees at night in Vegas)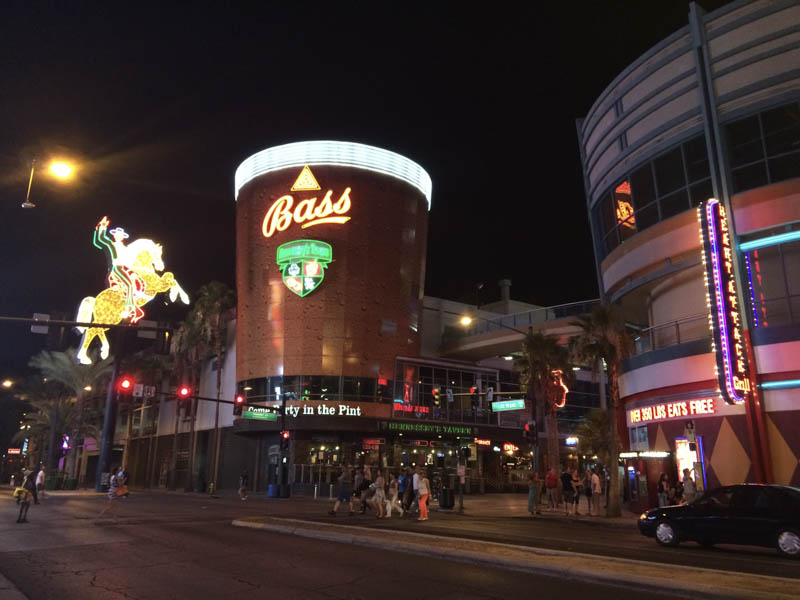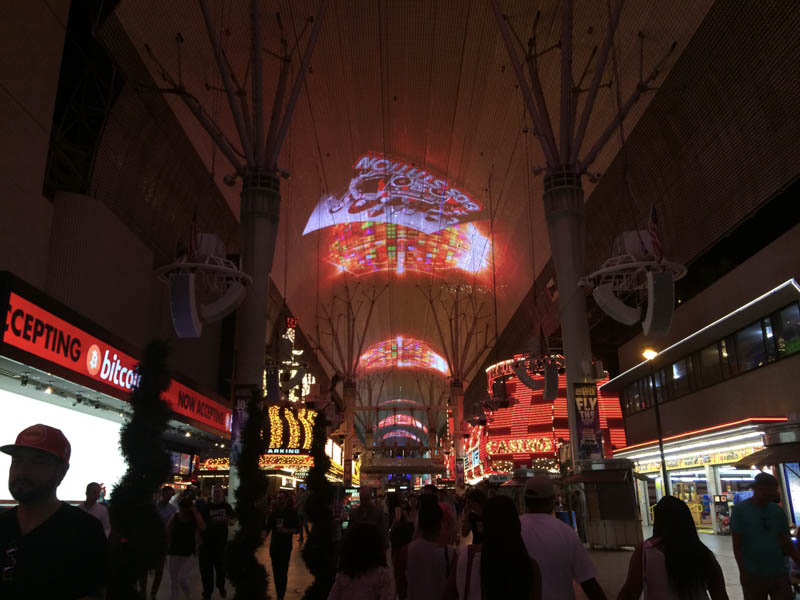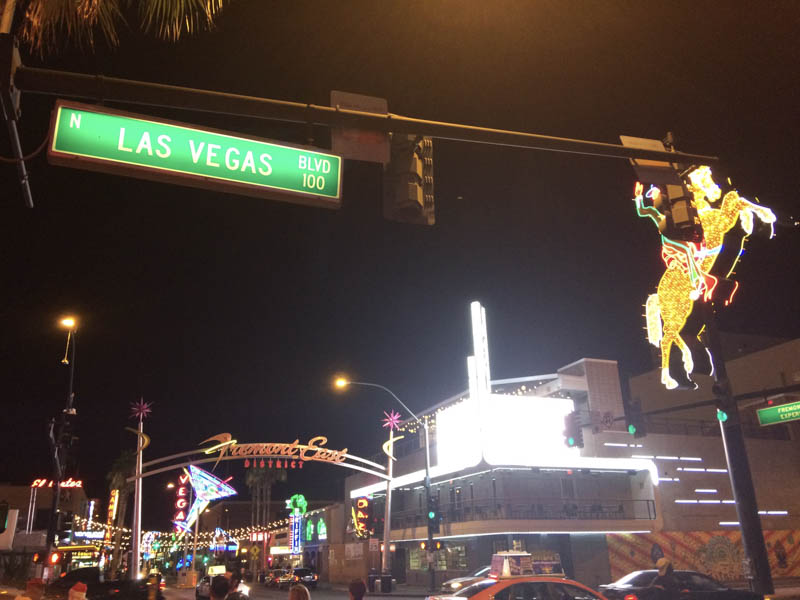 After we saw a lovely lady in her underwear walking with a leash handled by her friend, a grand dad dancing like a rockstar, Elvis and many other people it was time to take some rest.
Ordering breakfast we realized that yes we are in U.S. everything is so big !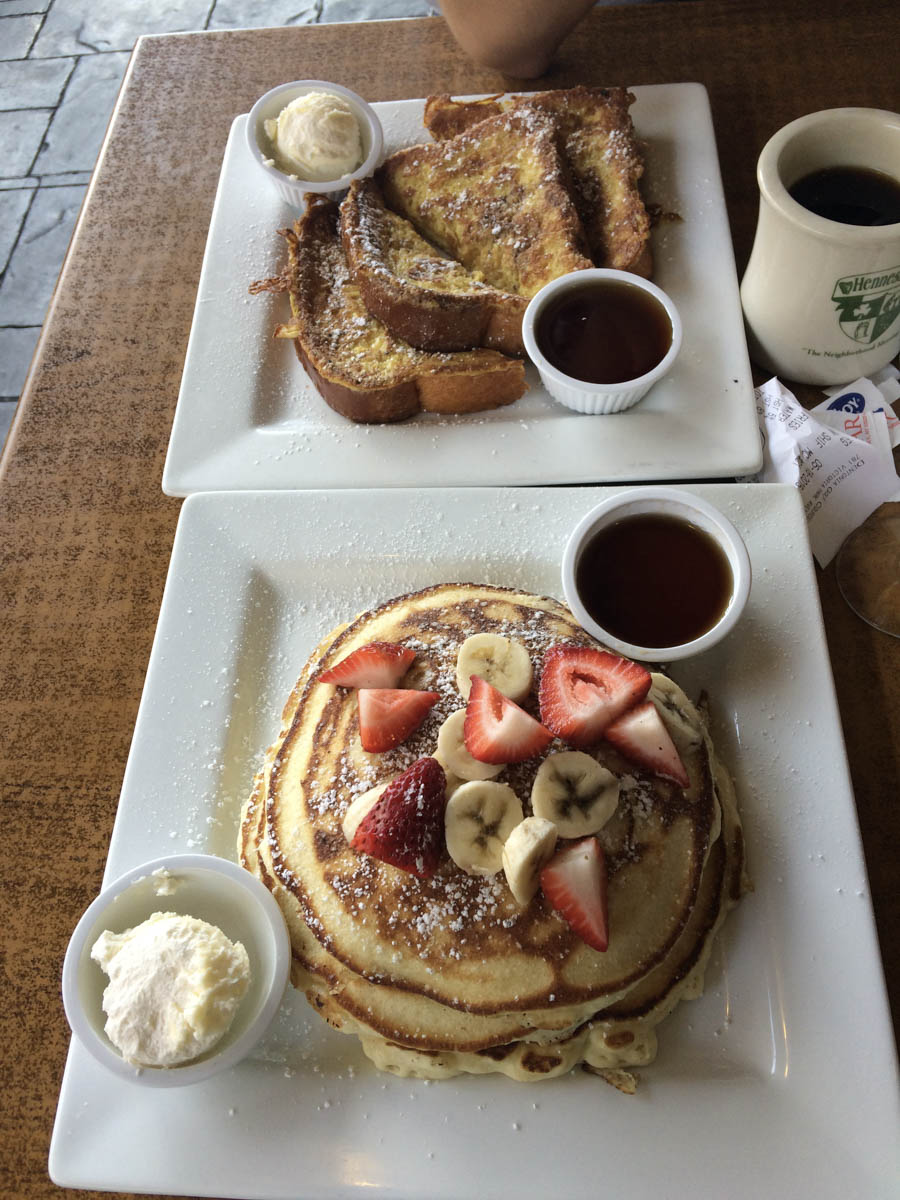 Walking in Las Vegas during the day is totally different from last night: streets are cleans, not a lot of people are in the street because of the weather !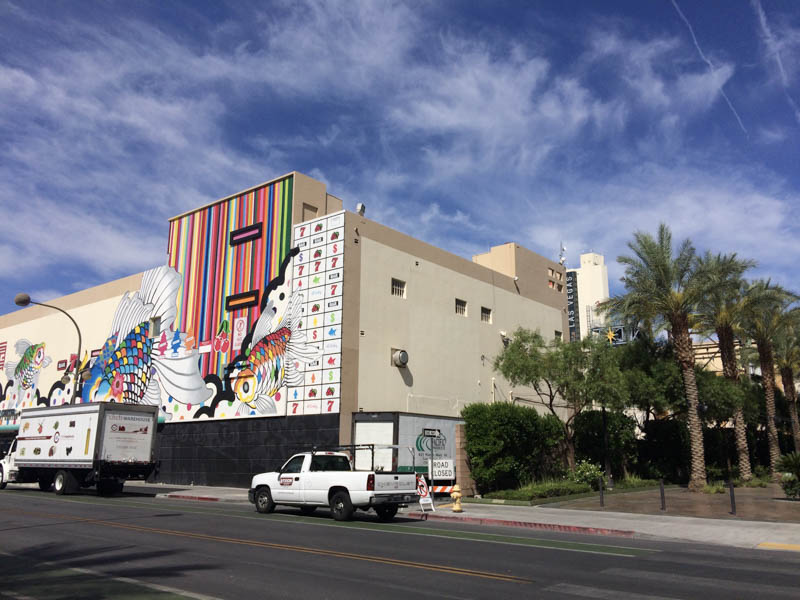 During the afternoon we rented a car to drive to the Grand Ganyon (and this car will never drive us back to Las Vegas). We are back in Vegas Tuesday during the night after couple adventures (in my next post about Grand Canyon you will know everything !)
Wednesday we decided to visit the Strip where our hotel was. I'm agree there is nothing touristic about Las Vegas but it's still excited to see all this famous hotels we used to see on TV, to be on the city of excess  and where people's imagination is the only limit !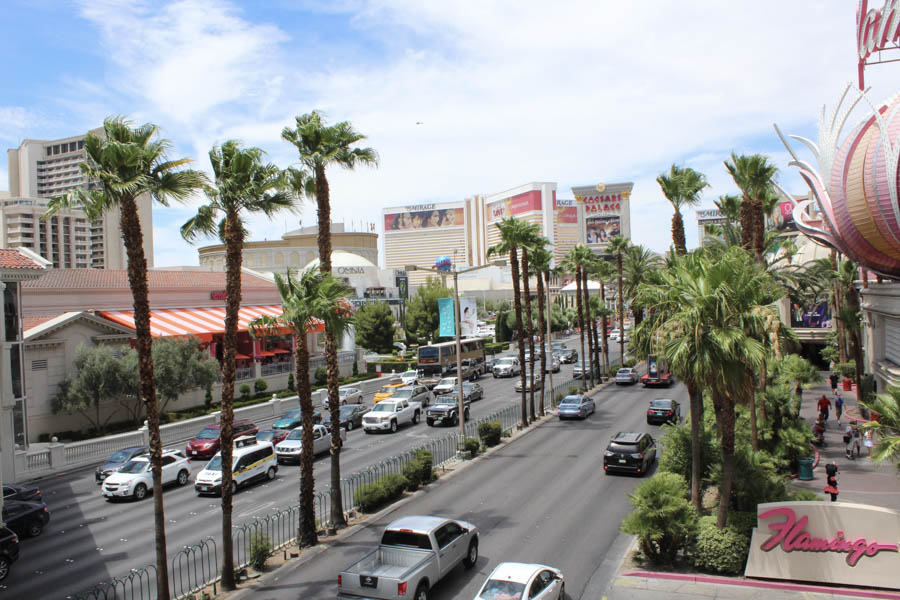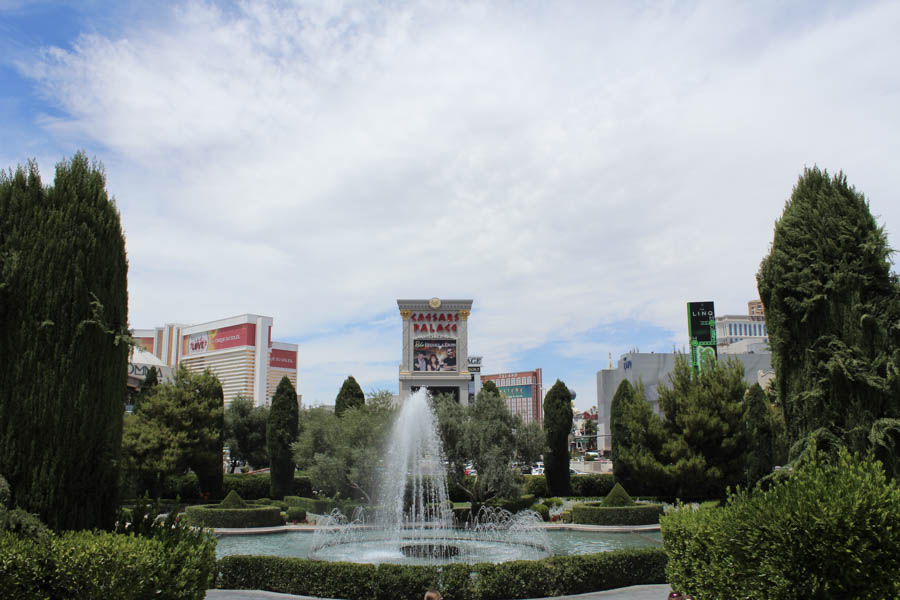 It was 45 degrees outside (85 degrees difference from the coldest temperature in Toronto last winter), we loose 10kg with deshydratation, we appreciated every store's door opened which gave us fresh air: don't forget Vegas in on the middle of desert be ready to be hot !
Couple people told us that was unsual for June, it supposed to be a July or August weather. I was ready to be back in France !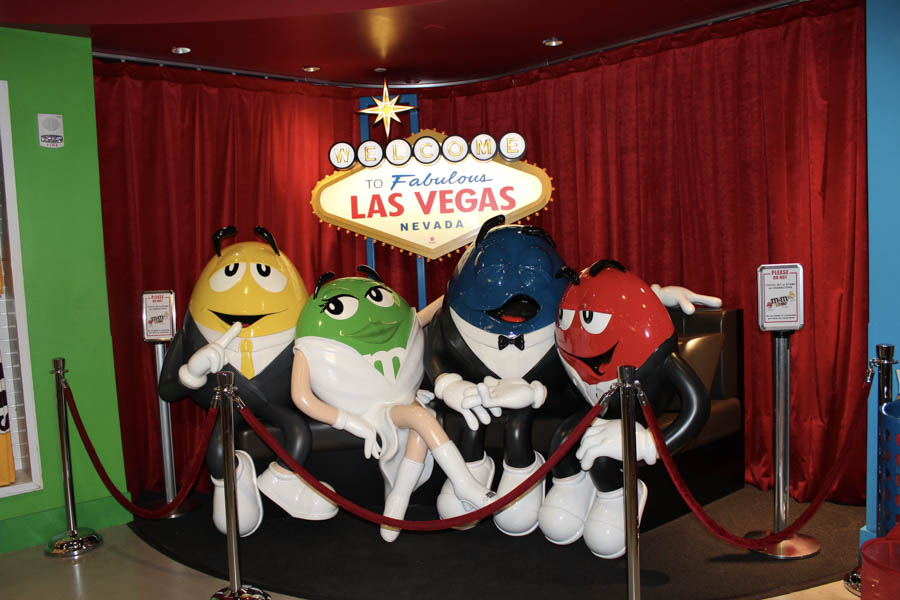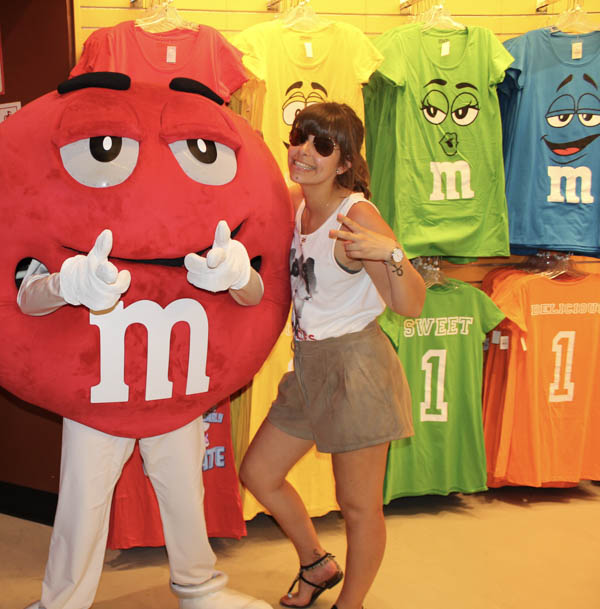 The city where game is king, money is spent without limits or shame, luxury is everywhere.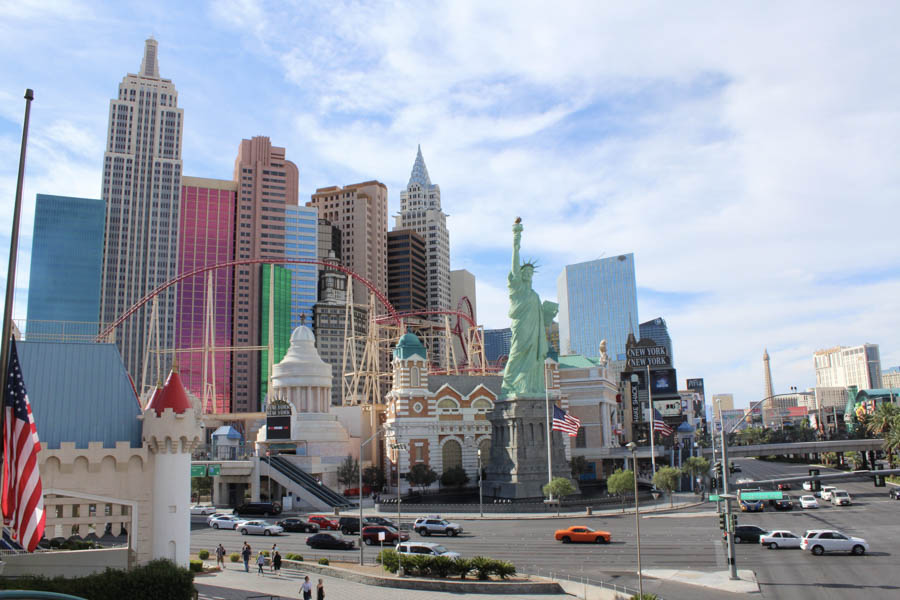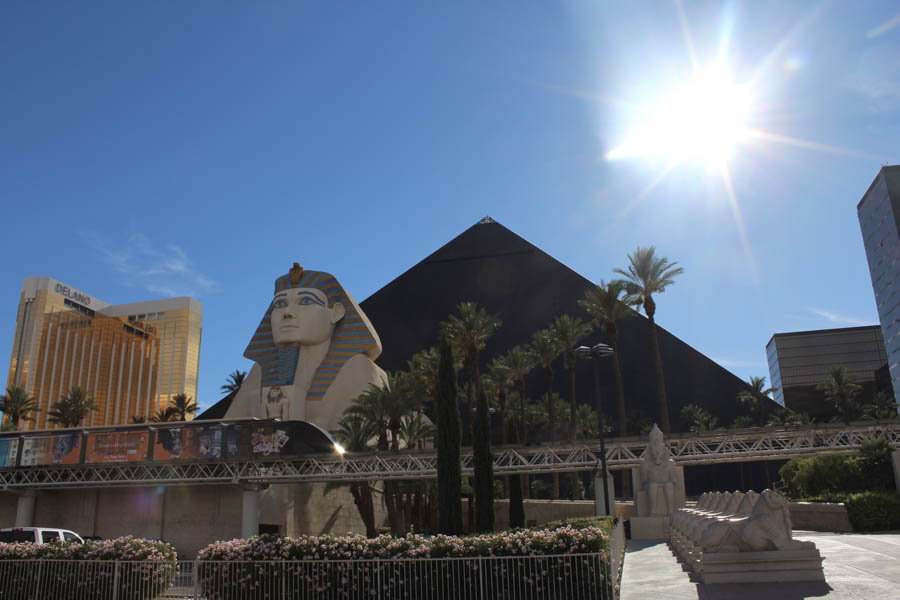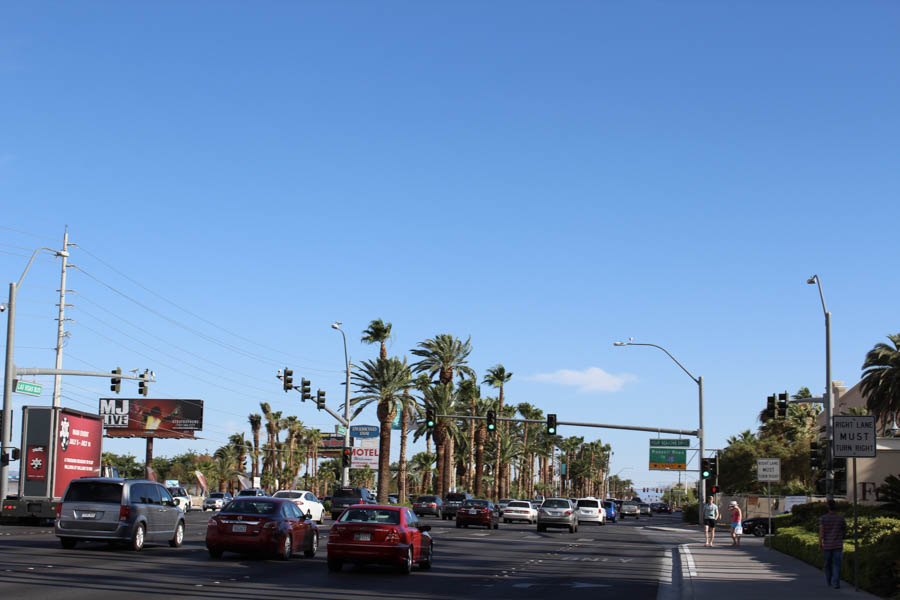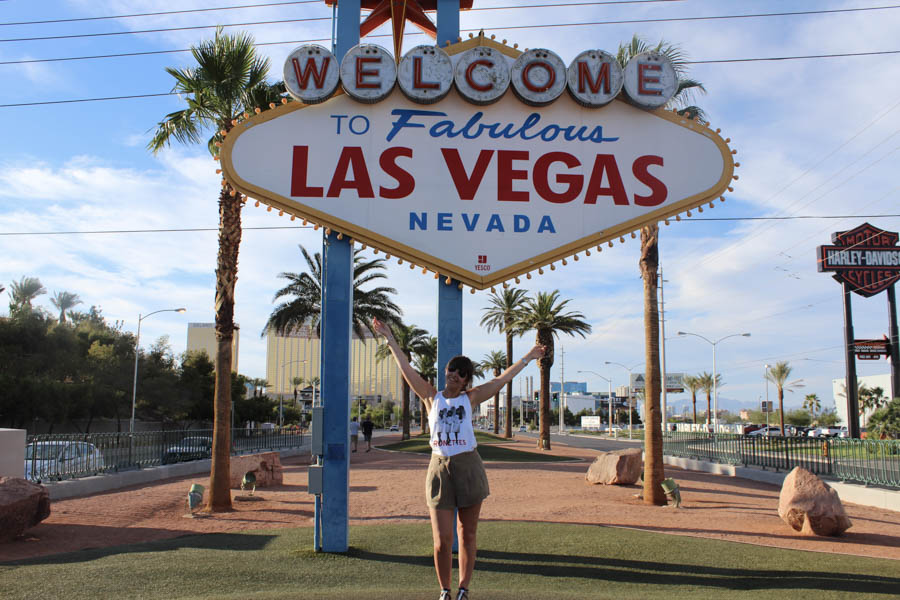 And the really famous picture from the entrance of the city ! We could'nt miss it !
My advices:

Hotels:
Prices are more than affordables with Groupon, Booking, Expedia ! (they prefer you to spend your money in casino;) ) you will find a good deal which match with your budget or your crazy desires ! We booked with Booking.com: for the first one  it was just 15€/night and the second one 50€/night (I don't have pictures but it was clean !)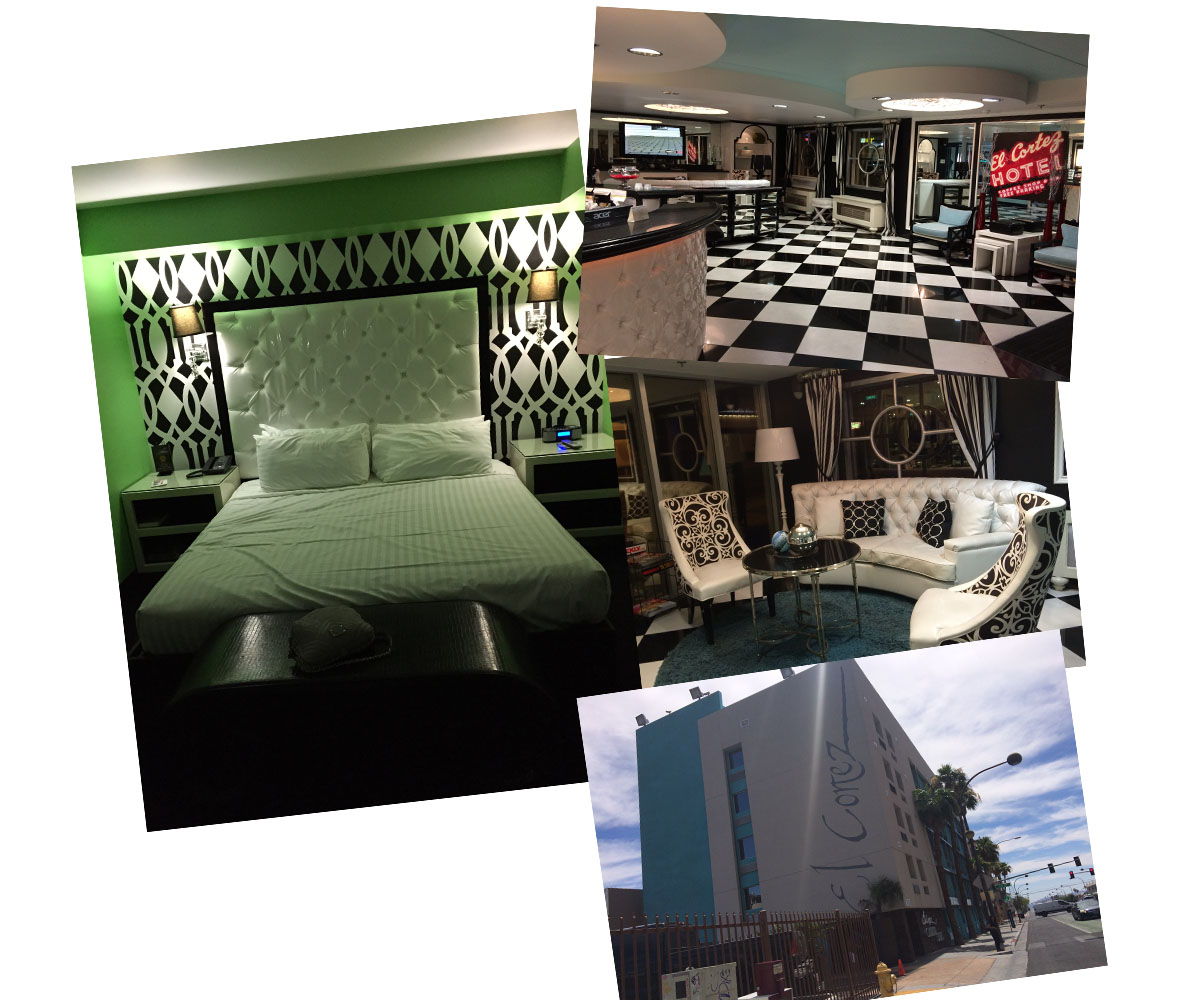 El Cortez Hotel and Casino: 600 Fremont St, Las Vegas, NV 89101. +1 702-385-5200
Room clean, nice room design, friendly, nice staff. Downtown Las Vegas.
Fortune Hotels & Suites: 325 E Flamingo Rd, Las Vegas, NV 89169. +1 702-732-9100
Room clean, swimming pool, nice staff, free shuffle to drive you to the airport. 5 minutes walking from the Strip (in the front of Caesar Palace)
Buses:
A bus is driving you all long the Strip, for 6 or 8$ you can have a 2 hours or 24 hours pass.More information on RTC's website. CX  is driving from terminal 3 to the Strip, le 109  from terminal 1 to the Strip too.
Except if you love playing in the casino (and you have the money) 2 days is enough to visit Vegas ! It's still a place to visit once in your life !