After salmon last month let's talk about breakfast ! A recipe you asked me a lot: the bowlcake ! You can see it a lot on Instagram lately but I wouldn't try it (I know it's not a crazy engagement, no I'm not afraid about engagement at all ..Aheeem) without my dietician advices. Let's start with a quick reminder: yes I have a dietician, no I'm not fat, no I'm not obsessed by my weight and no dietician is not just about losing weight. I just needed to have someone to help me with my food. You always listen with or black around you and finally you don't know what is good or not for your body. I felt like I need help. I told you about her on Snapchat (FringintoBlog) since she follows me and after our first meeting she saw my cakes and candies pictures (weren't mine actually ahah) and came back to me with a snapchat: That's not really what we decided ahah.. Anyway I really like her and as all the people I have around me to improve my life it's essential for me.
I already told you about my protein pancakes recipe which are delicious but take more time, it's more a Sunday morning thing. Bowlcake is easy and fast on the morning, since almost a month it's my permanent breakfast. Perfect for Mrs Late I am !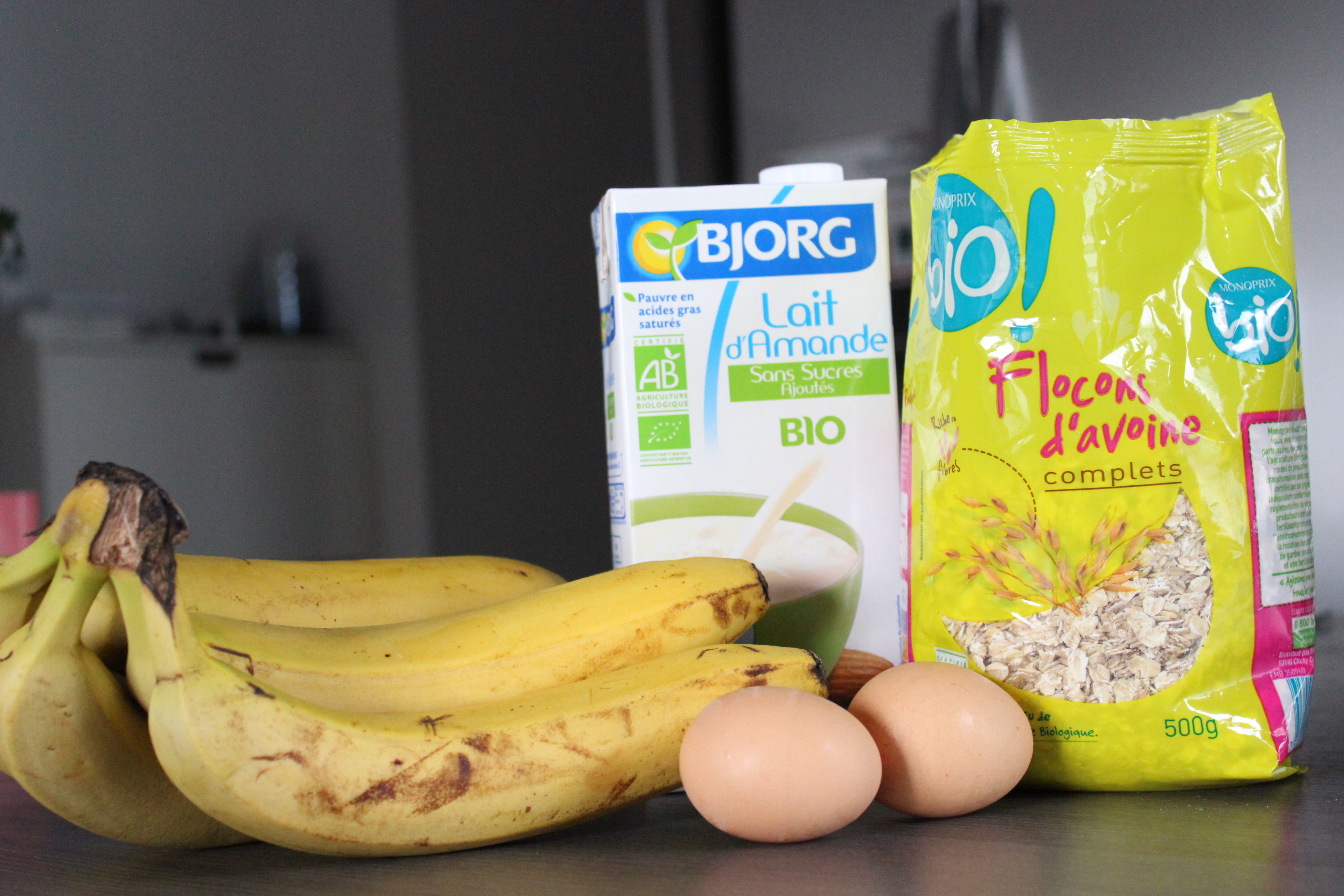 I use this recipe on a daily basis but you should be able to adapt if there is something you don't like. For example people also use yogurt unstead of almond milk.
For the base you will need:
1 banana.
1 egg (ideally just the white part)
1 teaspoon of yeast.
3 tablespoon of almond milk.
30 to 40 gramms of oatmeal.
A bowl.
To add after, posibilities don't have any limits but just to give you few ideas:
coconut shaving.
chocolat chips.
fruits (strawberry, mango, orange, etc)
almond.
agave sirup.
etc
Do you have everything ? Let's go ! Less then 10 minutes to have your breakfast ready !
Mash a banana with a fork on the bowl.
Add 3 tablespoon of almond milk, mix it.
Add the egg, mix it.
Add the teaspoon of yeast, mix it.
Add 30 to 40 grammes of oatmeal.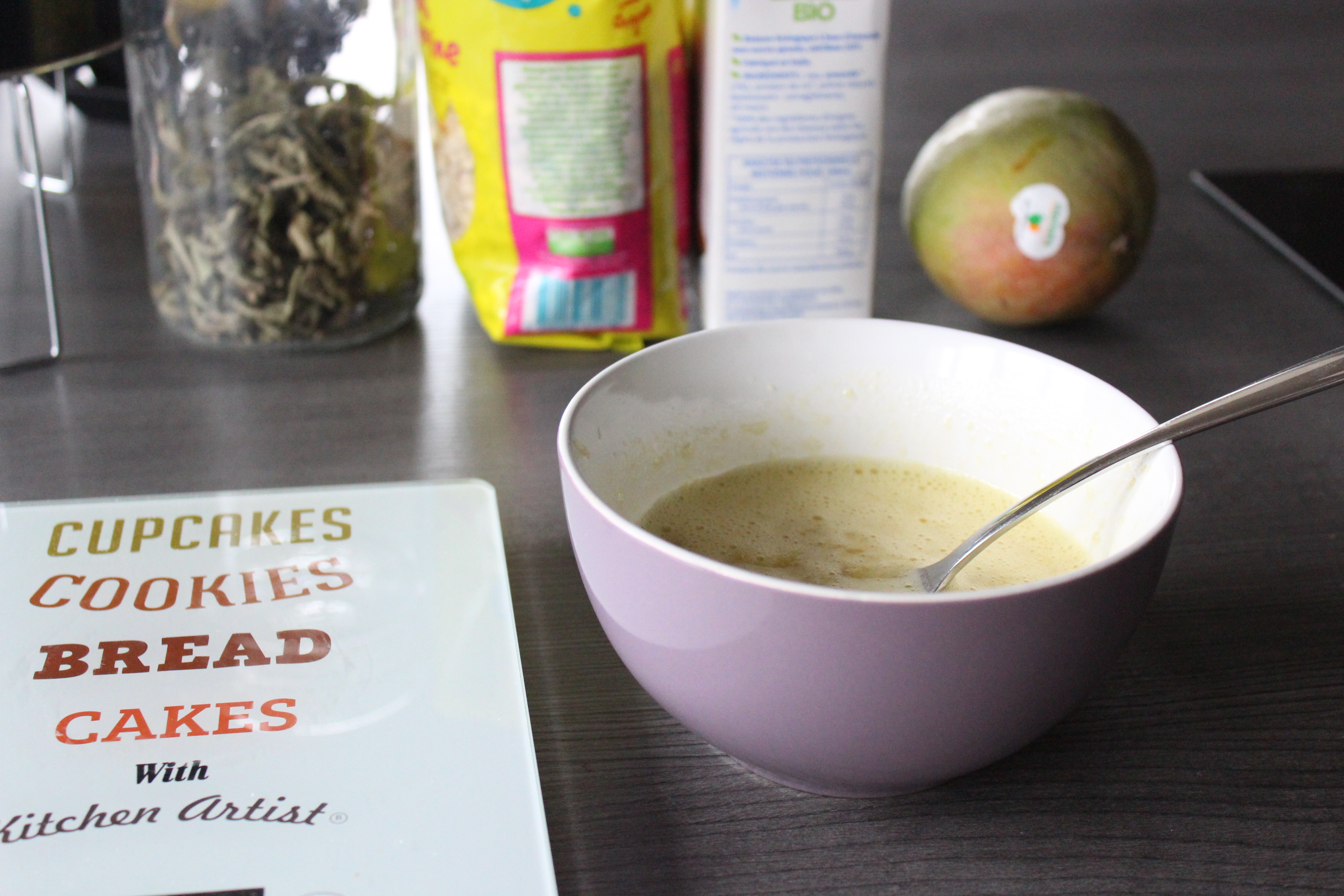 Congrats you have your base. Personally during the week I don't have time so I had coconut and chocolate chips on the preparation.
3 minutes on the microwaves !
Put the bowl up and down on a plate, if you realize is not enough dry take it back and put it back on the microwaves for few seconds.
Now you have a cute cake go customize it with fresh fruits !
Enjoy !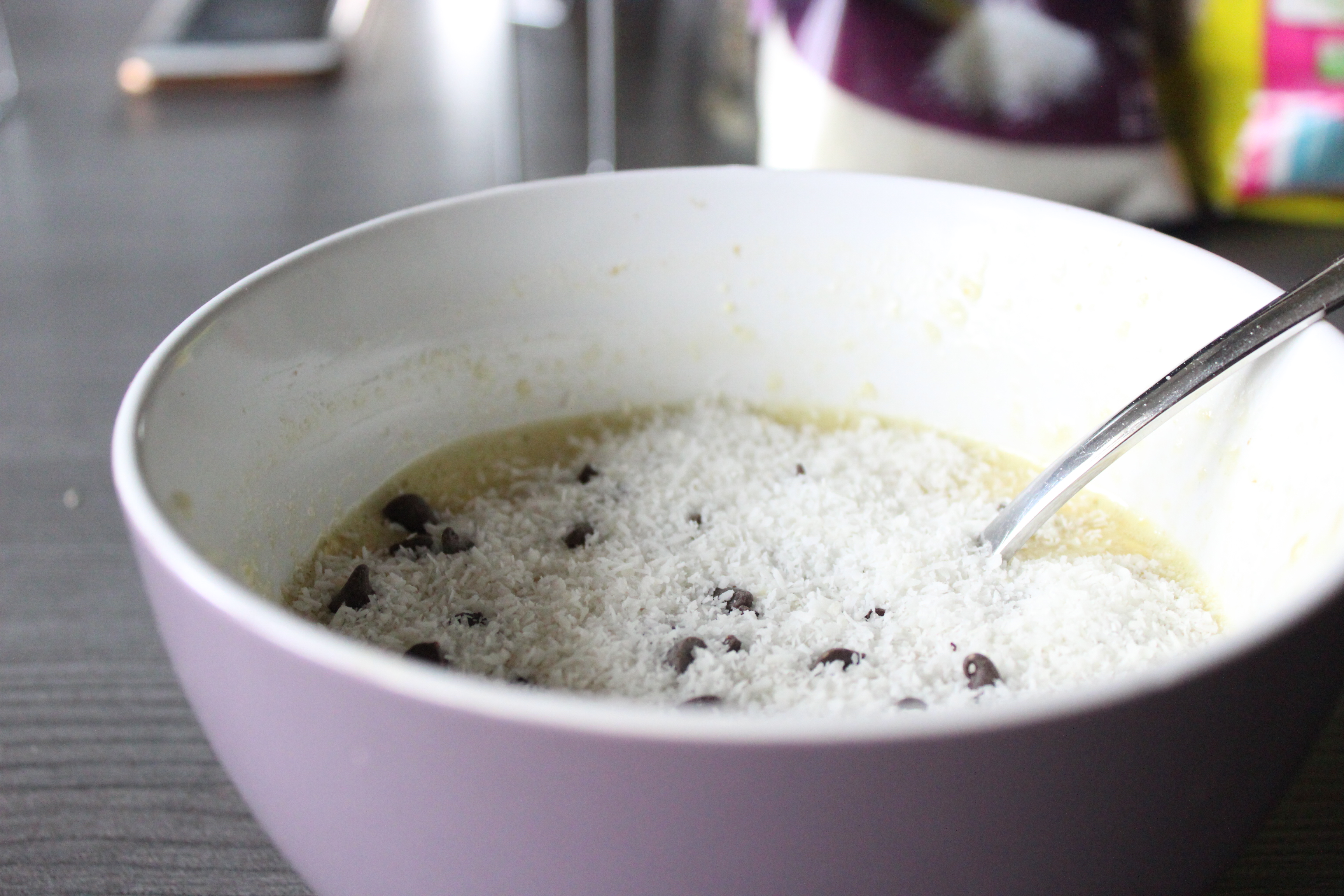 I used to have 2 problems before the bowlcake: have my breakfast faster and have a breakfast that will keep away from a food break until 12.00pm. Now I have the solution: good breakfast, I never felt hungry again on the morning since, and I was like crazy about food breaks. Now I'm hungry around 11.45 am. During the morning I have time to eat it, I'm so happy, met more than I expetecd 😉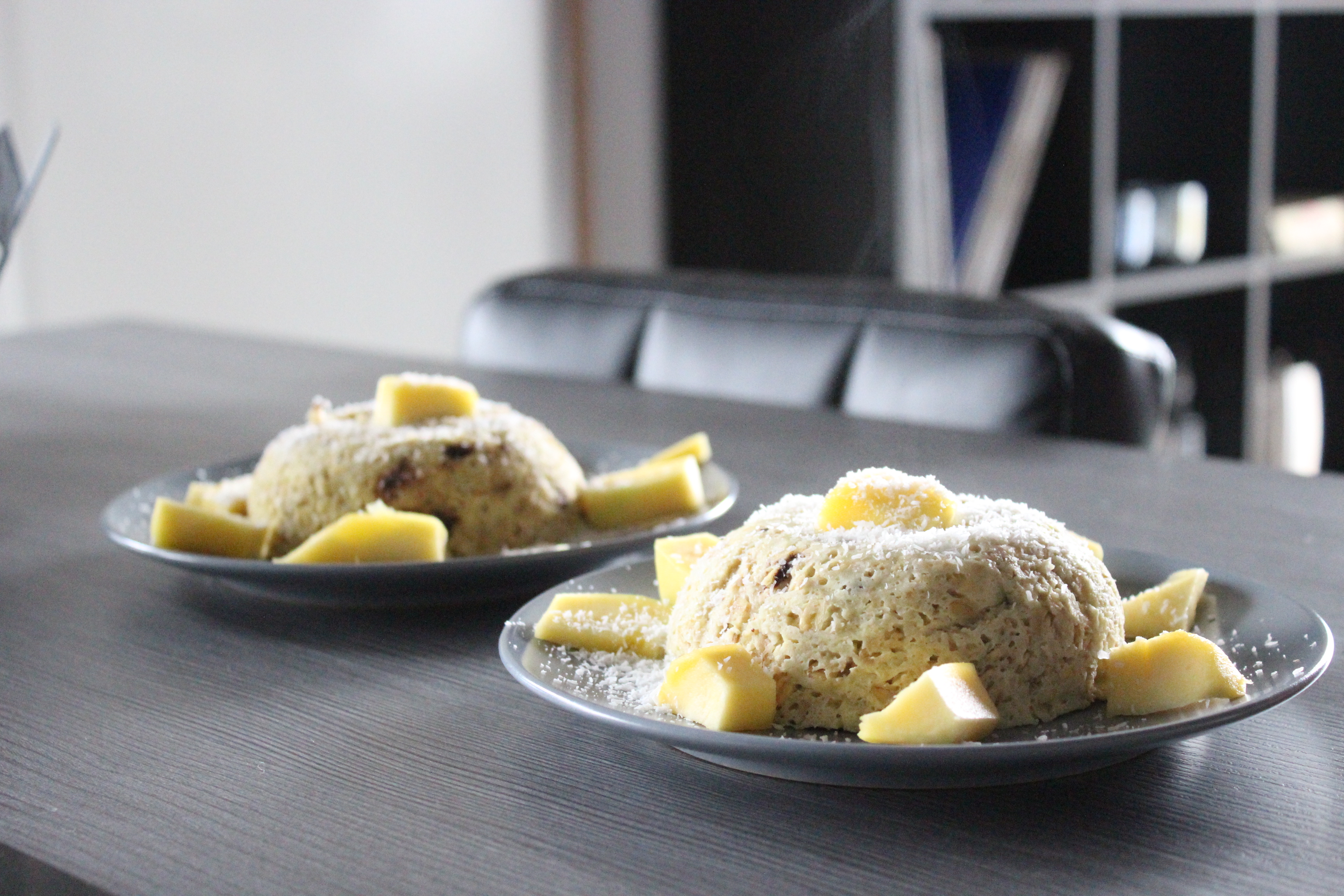 Enjoy guys !
Don't forget to tag me on your Instagram posts if you try it.