The Recipe Category is back with a sweet breakfast  !
It's actually note the first time than someone is asking me about my banana pancakes' recipe I posted couple times on Instagram (when they look nice, I have a problem when I need to return it, they often look like omelette).
I took this recipe from Christelle, le Canard Ivre, I really loved the idea to make pancakes with just eggs and bananas, how fast it was and it was perfect to help me eat better since it's rich in protein. No fat you can enjoy pancakes without ruinning your efforts from your workout.
For this recipe you will need:
– 2 eggs.
– 2 matures bananas.
– Cinnamon.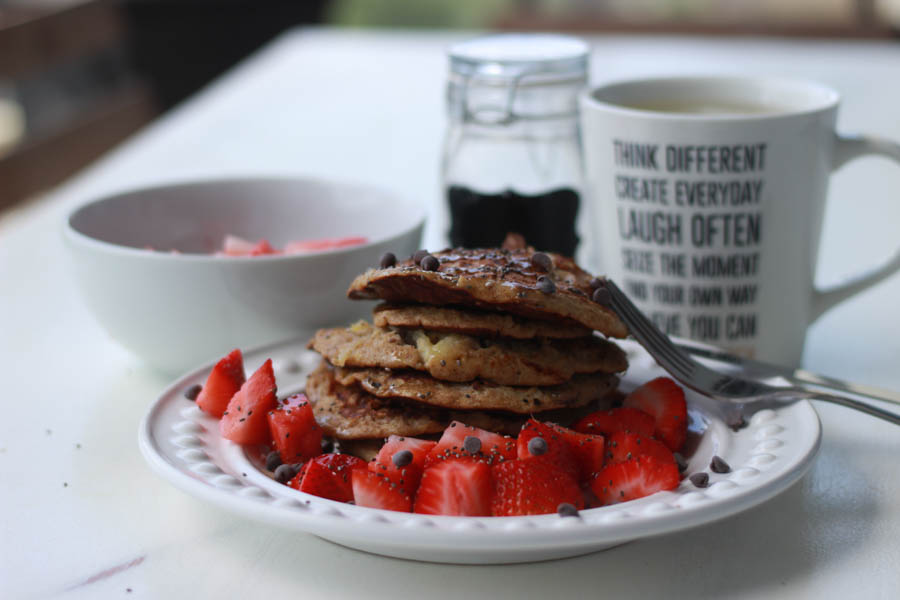 – Mash the bananas.
– Add the eggs.
– Whisk the preparation.
– Add cinammon (In Canada they add that everywhere so now I'm used too 🙂
– In a really hot pan realize a pancake.
– Enjoy it with jam or whatever you like.
Don't forget to tag me on your picture on Instagram if you are cooking one of my recipe 🙂
A.
The newsletter is back ! Add your email address on the topside and you will receive a notification when a new post is online !