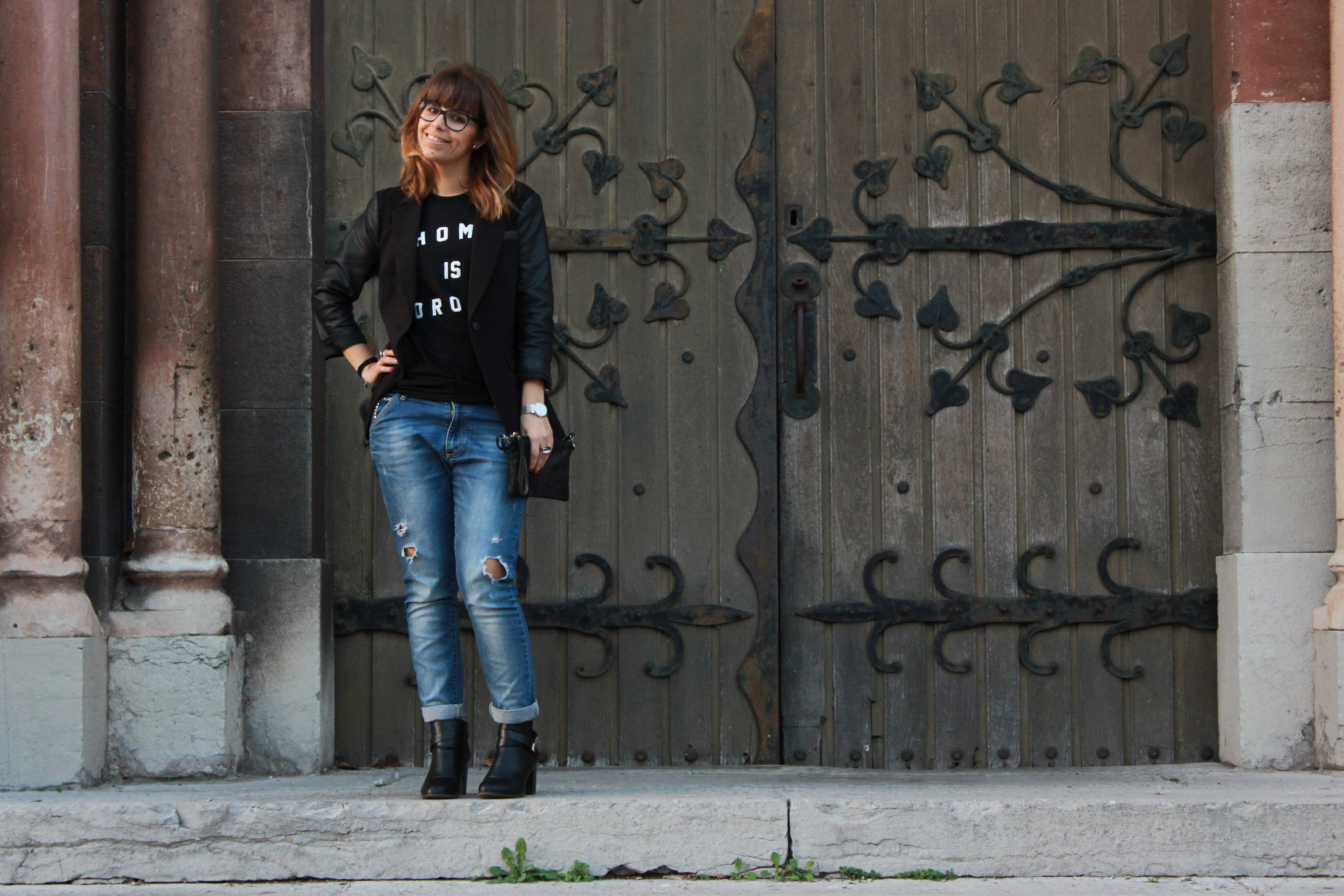 It's already the last day of the year ? Really ? But I'm just back from Canada ! Oh it's been already 6 months .. oh waouhh .. Am I the only one who didn't see the time flies ? In less than 2 months I will celebrate my birthday (note for yourself: as soon as Christmas is gone my only goal is my birthday ahah), 2016 will be a very anniversary year: my driver's license and my baccalaureat will turn 10 years .. #team1988 !
So for 2016 I would like to have 48 hours per day to have more time to work but also more time for my family, friends, workout, travels (my list could be longer !). What ? I'm supposed to give you my resolutions not impose my new conditions ?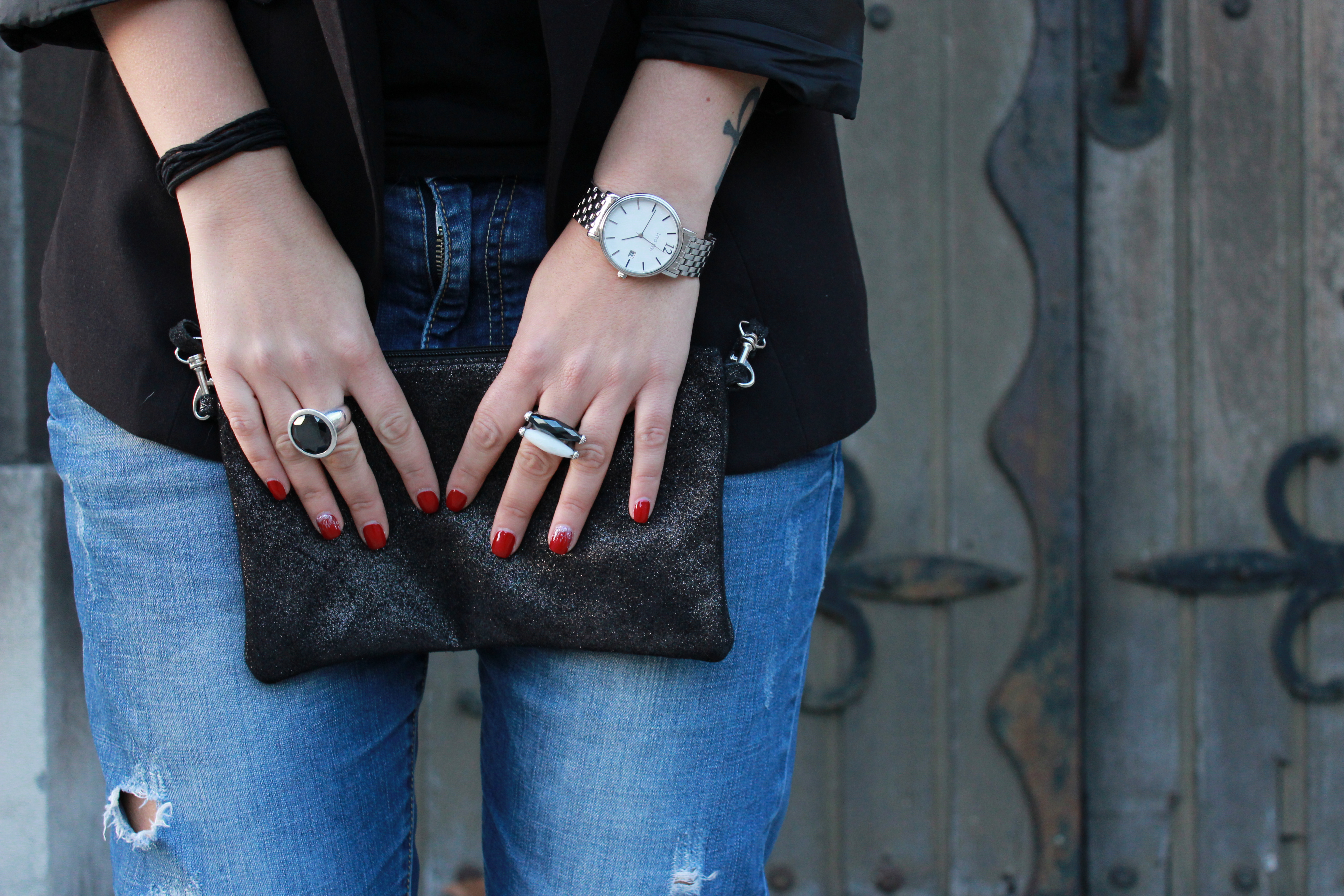 I think I will have to leave these jeans in 2015 .. Since 2 years it is a faithful companion: with flats or heels, with few extra kilos or today it always knews how to adapt itself. Until today… It really became to big for me ! Pictures from the back convinced me: my lovely jeans it's time for you to retire! Thanks for being to kind with me but our story is over !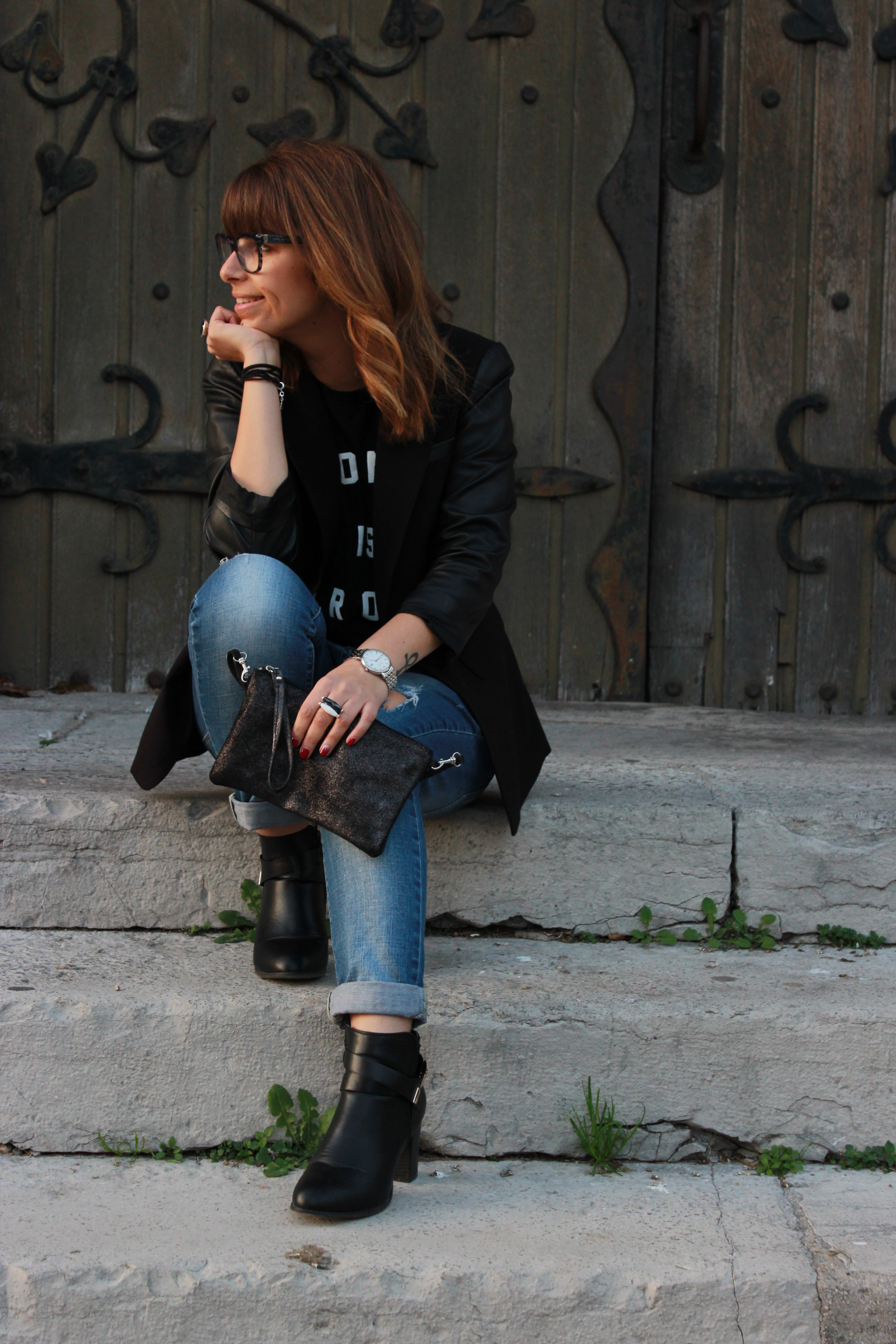 I bought that shirt just before I left Toronto, I already had that one , I wanted the one with: Toronto is home. For the ones who didn't follow on my Instagram  Peace Collective is a Torontonian's brand who give food to children in needs with the clothes they selll. I follow the story at the beginning, it was small and quickly they grew up ! Now they colaborated with really nice brands, different personnalities wore the shirts: yes we can say that is a really beautiful success story with a huge heart.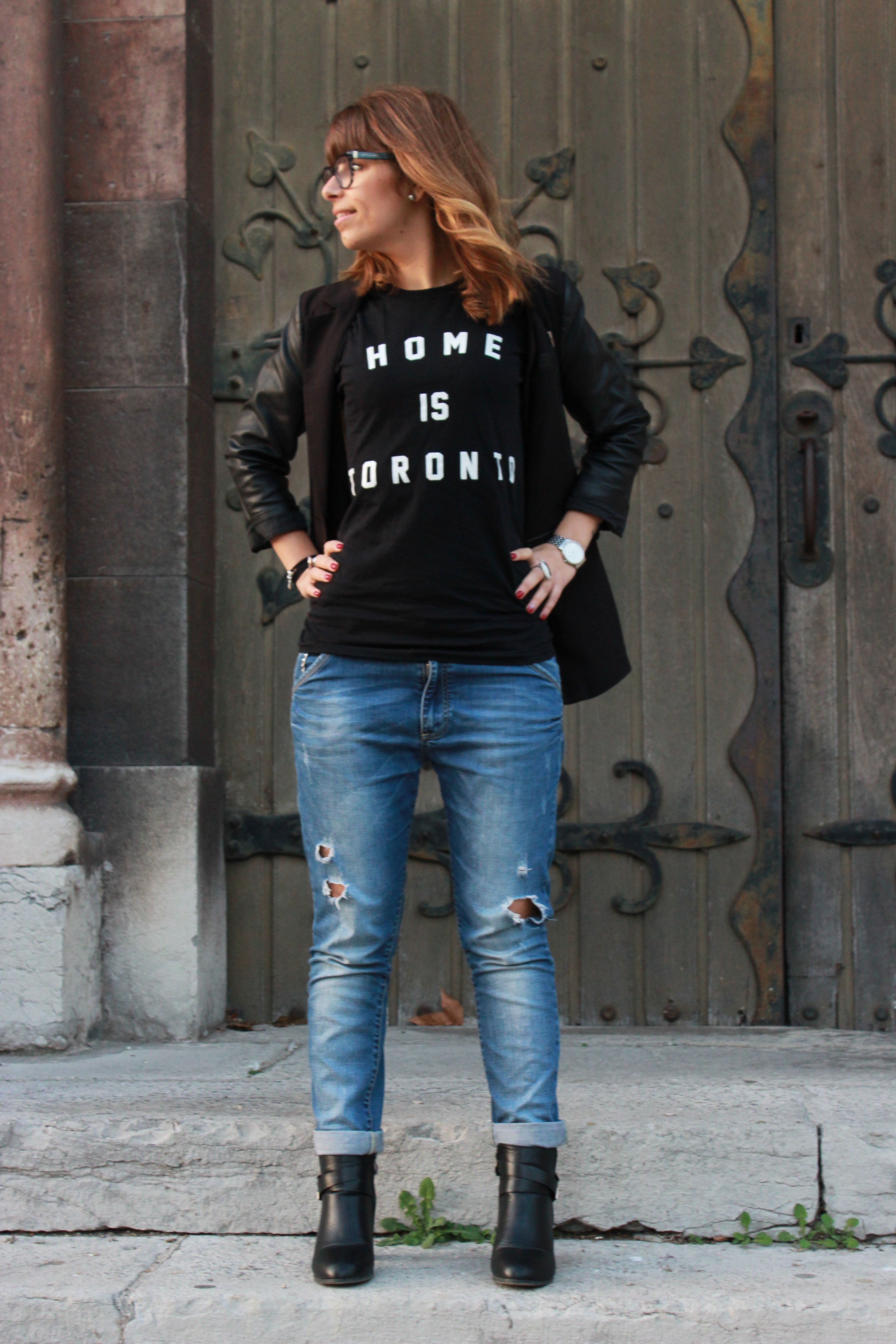 Nothing really new except these boots from Zalando ! I tried to find THE pair of boots I will love as much as my leopard ones from Brown but I'm still looking for .. I love it so much that the level is too high to find the new ones !  Private sales already started, sales are coming soon, are you ready ? Did you already prepare your wish listes ? Ready to use your credit card ? Share with us your ideas !
A lot of love for the last post of 2015, have a wonderful New Year Eve, see you soon !
Blazer: Vero Moda – Shirt: Peace Collective – Pants: Litsy boutique – Boots: Anna Fields chez Zalando –  Bracelet: Thomas Sabo – Watch: Louis Pion – Purse: shoped in Valence –

Photos: thanks Laura <3