Last update: February 2020
I told you about it a little over a year ago on Instagram, on February 14, 2018 I stopped the birth control pill. No hidden romantic meaning but  a coincidence of the calendar. After 12 years I said goodbye to my longest relationship. In France it is the method of contraception most used with 41% of women aged from 15 to 49 who religiously take this little pill every day. It has also become like a ritual passage from teenage life to adult life. If some girls take it as a solution against acne many take when their sex life starts. It is a kind of security for parents who try to make sure their kids do not become parents before it's time. It is also cultural, in France we are very open oabout taking pill. How many times around a table of friends have we heard girls' phones ringing all together at 9 pm and someone announcing; hey it's time for the pill! The pill has taken its place quietly in our lives by the big door without anyone being worried. Let's talk about my relationship with the pill and how my body has changed since I quit the birth control pill last year.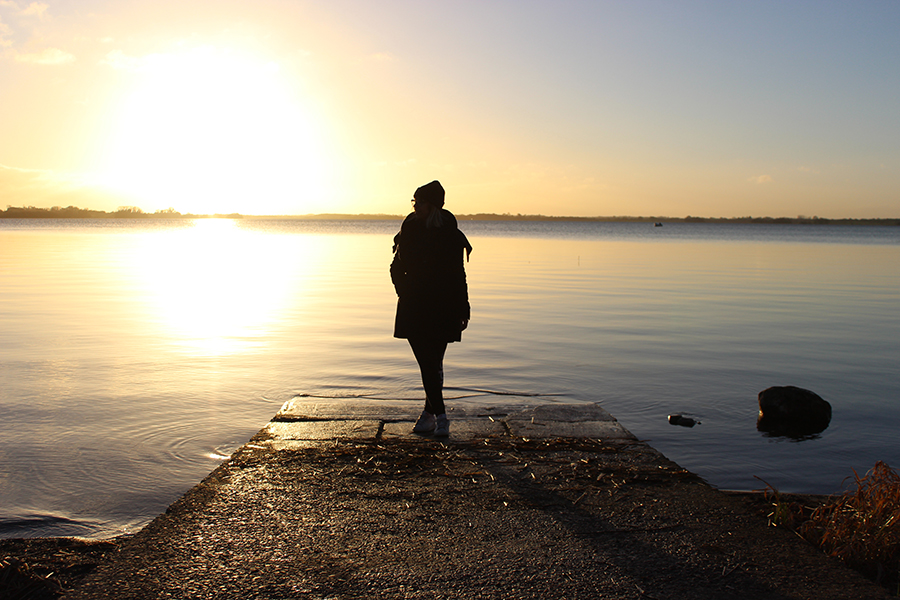 Why did I quit the birth control pill?
We are early 2018 for months 2 of my friends were trying to convince me to drop this bad habit, because let's be honest when you're single it's just a habit (yeah let's say my celibacy left little room for risk! haha), we do not even think about what we give to our body and we follow one platelet after the other quietly. I really had no reason to take it but I heard so much bad experience on the post that I persisted a little to stay in the comfort of what I knew. As probably 80% of expats in Canada on pill I was refueling when I returned to France (it is very difficult to find equivalents in Canada). 12 pads and it's gone for a year. Except that last year a month before to return to France for the holidays I realize that I miss a plate to finish the year. I tell myself that it is an opportunity to switch to a Canadian pill despite all the bad feedback I have heard from people. I think to simplify my life, if I live here makes sense to buy my pill here. I bring my pill box to the doctor, she looks on Google to find the equivalent, prescribed a new pill equivalent to the one I've been taking for years. Note that I had never had a problem with my previous pills, I think I had only 2 in my life, 18 to 22 and 22 to 30 years. Except that in less than 2 weeks I feel the side effects of my pill change: swollen belly but especially on my mood: I was just tired by people, I had no patience. I quickly made the link and without warning I decided to stop the pill.
After the birth control pill drop?
I read a lot that it was recommended to talk to your gynecologist before stopping the pill. Up to you. I did not tell anyone because things were done naturally and in an obvious way for me. I spoke to my doctor during my visit to France 2 weeks later. He has already told me that the Canadian doctor has not given me an equivalent pill, but another molecule which explains my intolerance. It looks like the world is sending me signs to stop this pill. I was often told about the negative effects of the pill on the body but to be completely honest taking the pill since I was 18, if I had bad effects on my body I had no idea. The pill had been part of my life all my adult life, I had no idea of the changes she had made to my body. And when you think about it, it's scary!
What worried me before I quit birth control pill?
I had the perfect period before stopping the pill: 3 days, not a big flow, mixed pains depending on the months but nothing insurmountable. To be honest I was a little bit worried of messing up all that. I had read that stopping the pill could lead to acne, a larger flow, stronger stomach pains, longer periods and so on. I also liked the comfort of knowing when my period was coming exactly.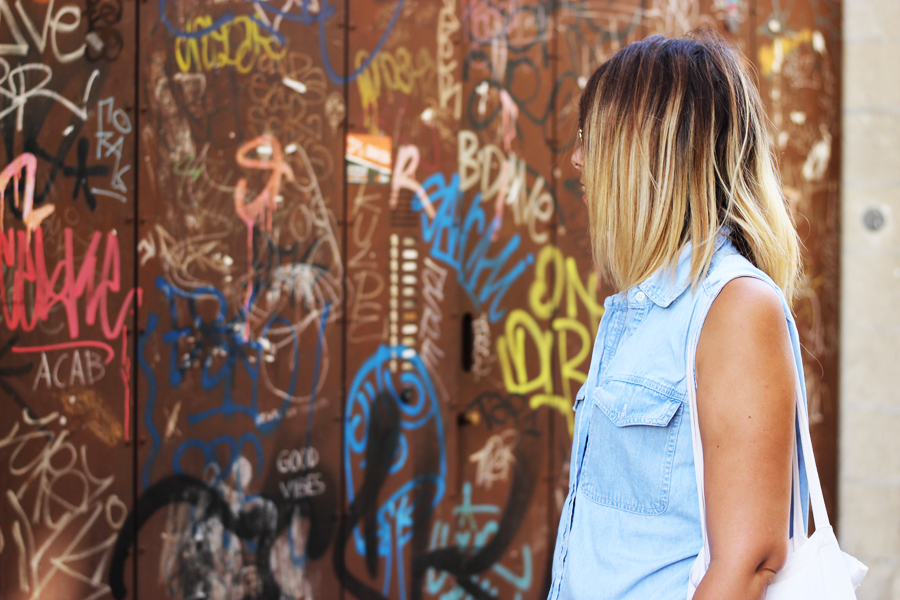 Back in one year after stopping the birth control pill and the side effects:
February 14, 2018:

I stop birth control pill.

Month 1:

migraine repeated, I suspect that my body is lacking, I talked to nurses who confirm my "diagnosis". Only time will do its work.

After 2 months

I go to Miami for a few days and I see pimples settle at my cleavage. I never had any pimples, very little on the face as a teenager, I do not enjoy this part. I think it's related to the ocean water but it does not disappear when I come back to Toronto, I think it's the beginning of the problems.

After 3 months

my cycle is always the same, my flow has not changed, I am told that my body has not yet evacuated the pill while it is possible that I am still under its influence, that after 6 months we begin to feel the change.

After 4 months

pimples appear on the chin area by period, it is the hormones that play tricks on me. Nice combo chin and cleavage.

After 5 months

I feel that my belly is less ball, I do less or no more water retention in the legs, I have better blood circulation. I also lost 4-6 pounds.

After 6 months

I'm 10 days late. I think it's the first or second time in my life where my period do not arrive right on time. The pill inevitably regulates you like music paper. Once the panic is gone (do not be afraid of words huh!) I realize that my body that had no say for years with the pill just spoke and react to a big period of stress at work for me. I realize that now the external elements will have an influence on my period.

After 10 months

my skin is stabilized and since December 2018 I feel like having my skin back.
What about after a year off birth control pill?
I lost 10 pounds.
I changed my facial routine several times to try to limit the pimples. For several times I wash my face with a simple bar of soap , it's the only thing that calmed my pimples. Since the beginning of February, I have also been using Caudalie products, which have been recommended to me by many friends.
I do not have the feeling of a bloated belly anymore.
I have taken possession of my body and it feels good!
I'm still 3 days with a flow similar to that it was under the pill.
I have no more pimples before my period but I often have 1 or 2 a few days after my period on chin area but not for long.
My cleavage has not become like new again, I'm still working on it but we're going better. I can not wait to arrive on sunny days to let him get fresh air, scarves every day do not help.

What alternative to the pill?
And now you are thinking: she is cute but if you are in a relationship what do we do? There are several alternatives between the implant, the IUD, the patches but this also contains hormones that are at the base of all the upheaval in our body. Being in a relationship last year I had inquired for an IUD. I really advise you to talk to your gynecologist and your girlfriends to get their feedback. Lots of doctors will advise you to keep the pill, my doctor here told me that the pill had no bad effects .. I had to stand up to her saying no thank you I did not want more. Do not be afraid to assert yourself and be sure of what you want. Only you know what your body needs and how it feels.
Bonus:
I recommend you to use an application to track your rules but also different information such as: weight, skin condition, sexual intercourse, sports activity, mood, digestion … I use Clue which a very practical and well made app! It estimates when your next period and ovulation should come based on all the information you come in every day. You will also know the average of your cycles, you can filter by info. In short I recommended it to several girlfriends and it is always a success.
A year later I am very happy with my decision, I feel freer, I took several months to lose the habit of 9 pm pill but I do not regret anything, except perhaps not having stopped earlier;). I am aware that this does not happen in the same way for everyone, this is only my experience! Feel free to share yours in comment!
Update of 29 February 2020, 2 years later:
Already 2 years without pills! I had given myself at least 6 months before considering a new method of contraception, life made me able to afford to wait almost 18 months. My body says thank you! My body was able to take back its rights, to tell me when it was fine, when it was stressed or tired. The pains were different from month to month, depending on the context I was living in at that time. The big change is that since July 2019 I have an IUD (IUD if you live in Canada) with copper, without hormones. The beginnings were difficult but now more than 7 months later I don't regret it, I will tell you more about it in a future article! 2 years after the check-up without pills remains hyper positive.
Bonne soirée.