My feet are the thing I love the most in my body. No no don't go I'm not a feet fetishist I just love shoes too much! Before I could walk hours and kilometers on a 14 centimeters heels. It was out of the question to wear sneakers. I didn't have one actually. I had a Bensimon pair thats okay ?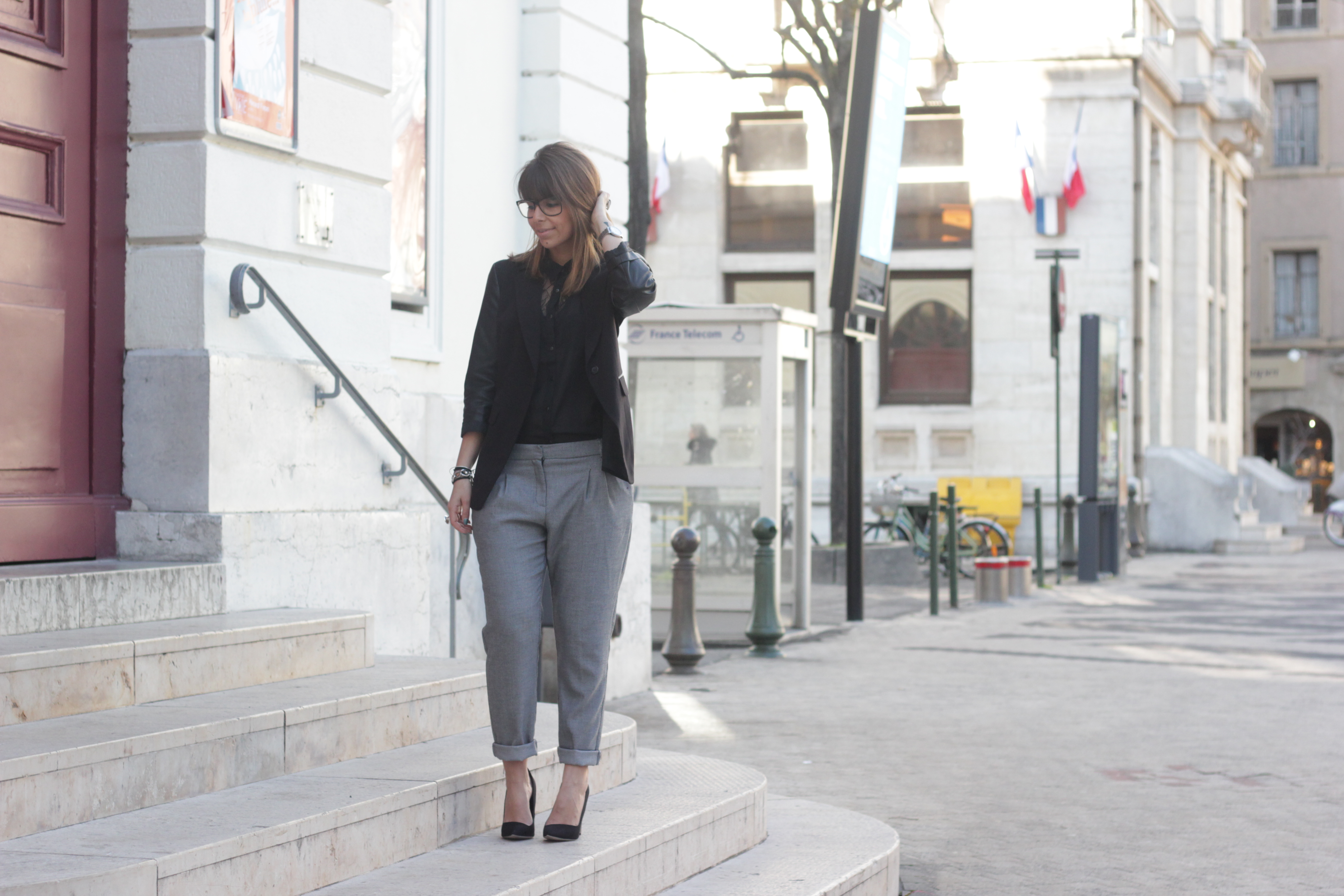 And I changed my mind, walk in Toronto's streets wasn't possible. I didn't have a car anymore to put all my pairs of shoes in case I needed it in case of painful feet. And honestly who wants to walk in heels on the snow ? (I did it last year for my birthday .. impossible to celebrate my birthday in flats;) ).
Anyway what I was trying to say is that during years people thought I was tall (1m68 + 14 cm it's actually tall). And one day I stopped wearing high heels and I heard :" Oh my god you are actually short !" (everything is relative, #team1m55 Olivia, Floriane don't kill me :p ).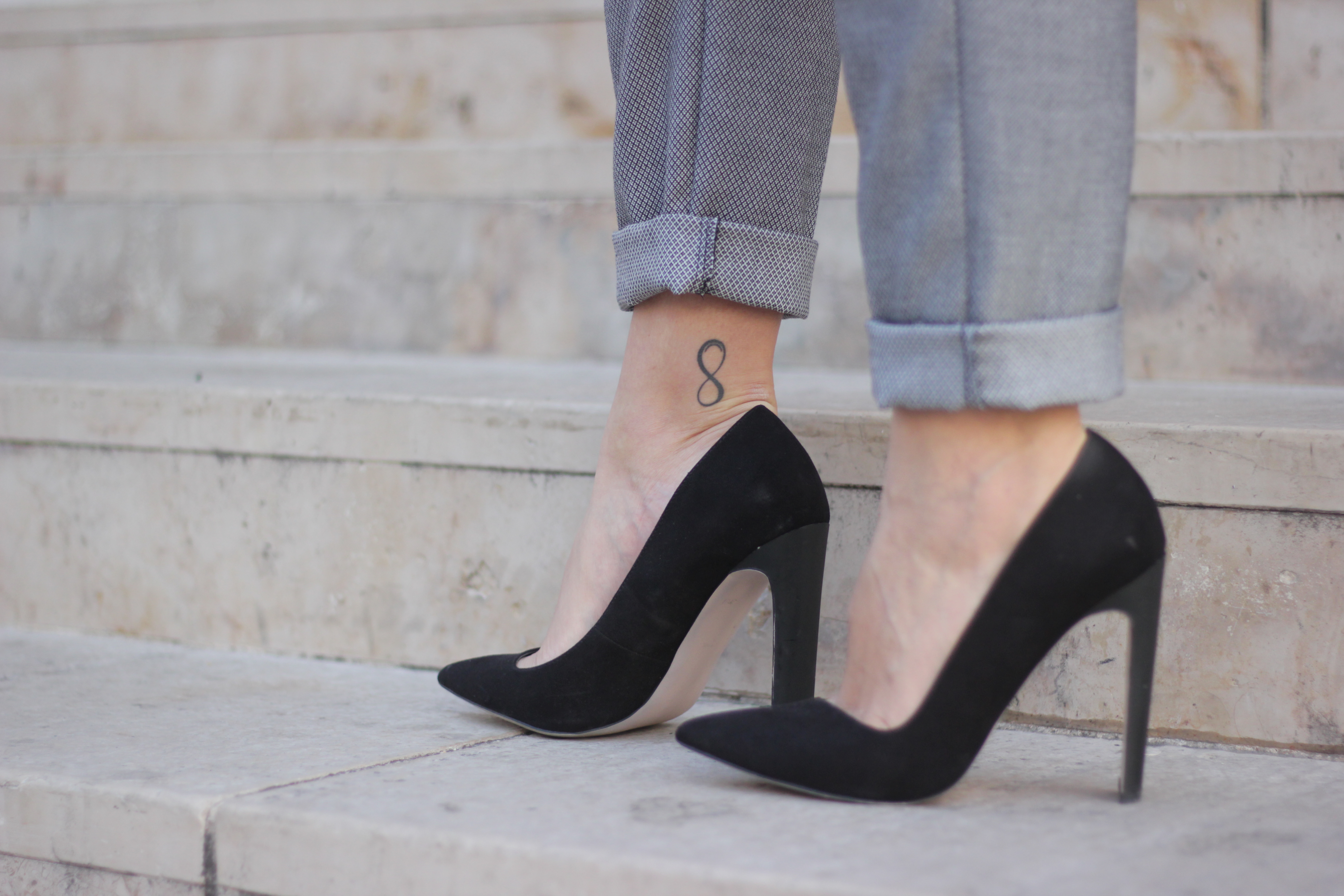 And now I feel so good jumping in my Stan Smith or my Internationalist ! To be able to walk without even thinking in your feet that's also cool.
What about yours ?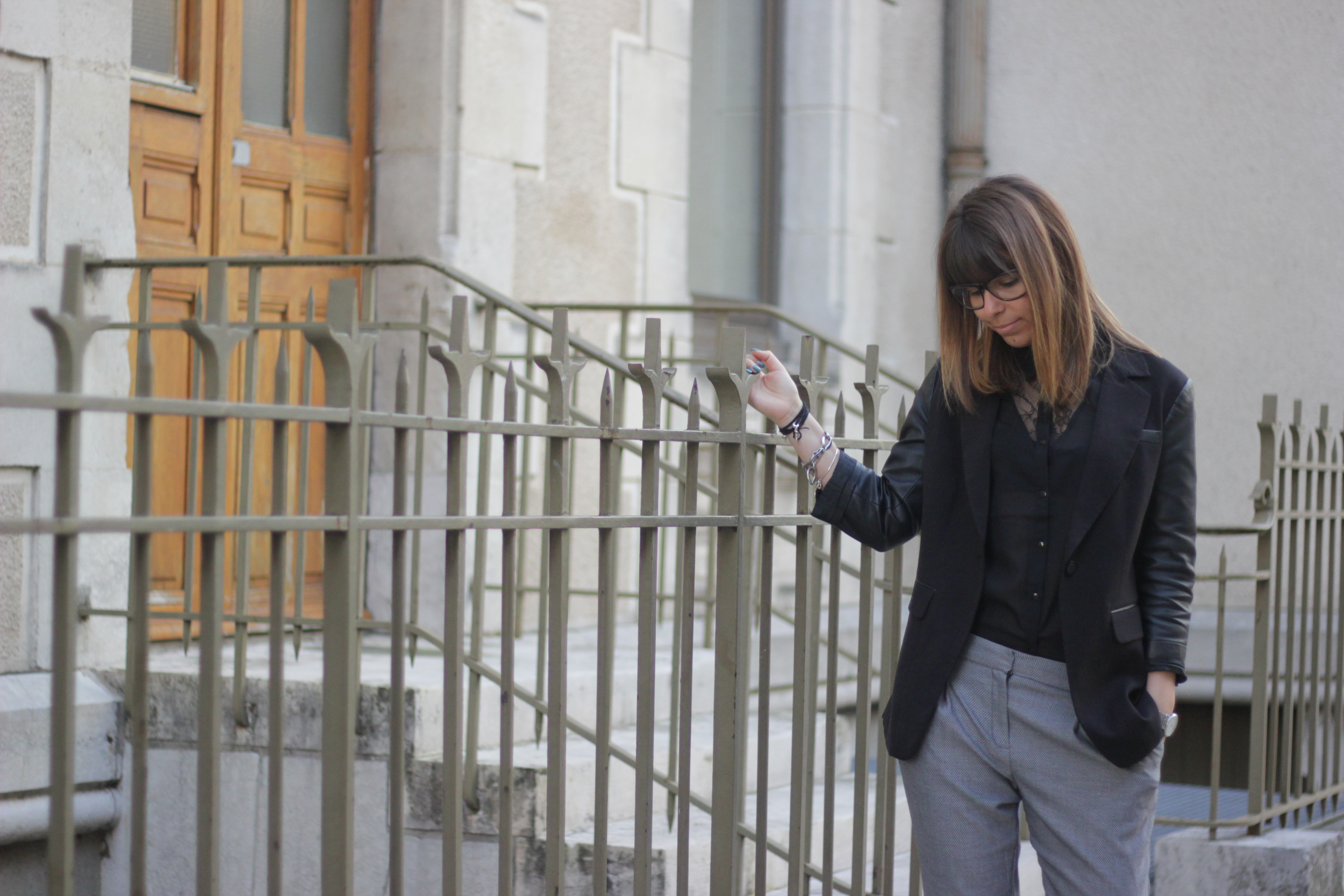 And are we talking about this pants ? A big crush for .. 17 € during the sales. Thanks Mango ! Now I'm passionnate about fancy pants, I roll up the bottom to let my ankles and tattoos appear. I can't wear tight pants anymore, I love comfy chic stuffs more ! And the chic is also on this top I already showed you on  Instagram, found during the sales in Jennifer (for my first visit there for a very long time I can called it a victory!).
Have a wonderful night, and thanks a lot for your message on Facebook, I'm working on a post concerning job hunting and networking 🙂

Glasses: Cheap Monday – Pants: Mango – Shirt: Jennifer – Vest: Vero Moda – Watch: Louis Pion – Shoes: Asos.
Crédits photo: Olivia du blog Twinny Mummy and Cie.