Today we're going to talk about money! I'm going to answer one of the questions I've received the most since I've been living in Canada: how much does it cost to live in Toronto? It's a subject I avoided for a long time because it changes so much from one person to another that I didn't want to mislead you. But I've changed my mind a bit on this one, thinking that it might really help you get a general idea of the cost of living in Toronto and share with you the common expenses that apply to most of us.
This article is a companion to a video available on my YouTube channel.
Before you go any further don't forget to join me on Instagram, I share my experience there every day: @fringinto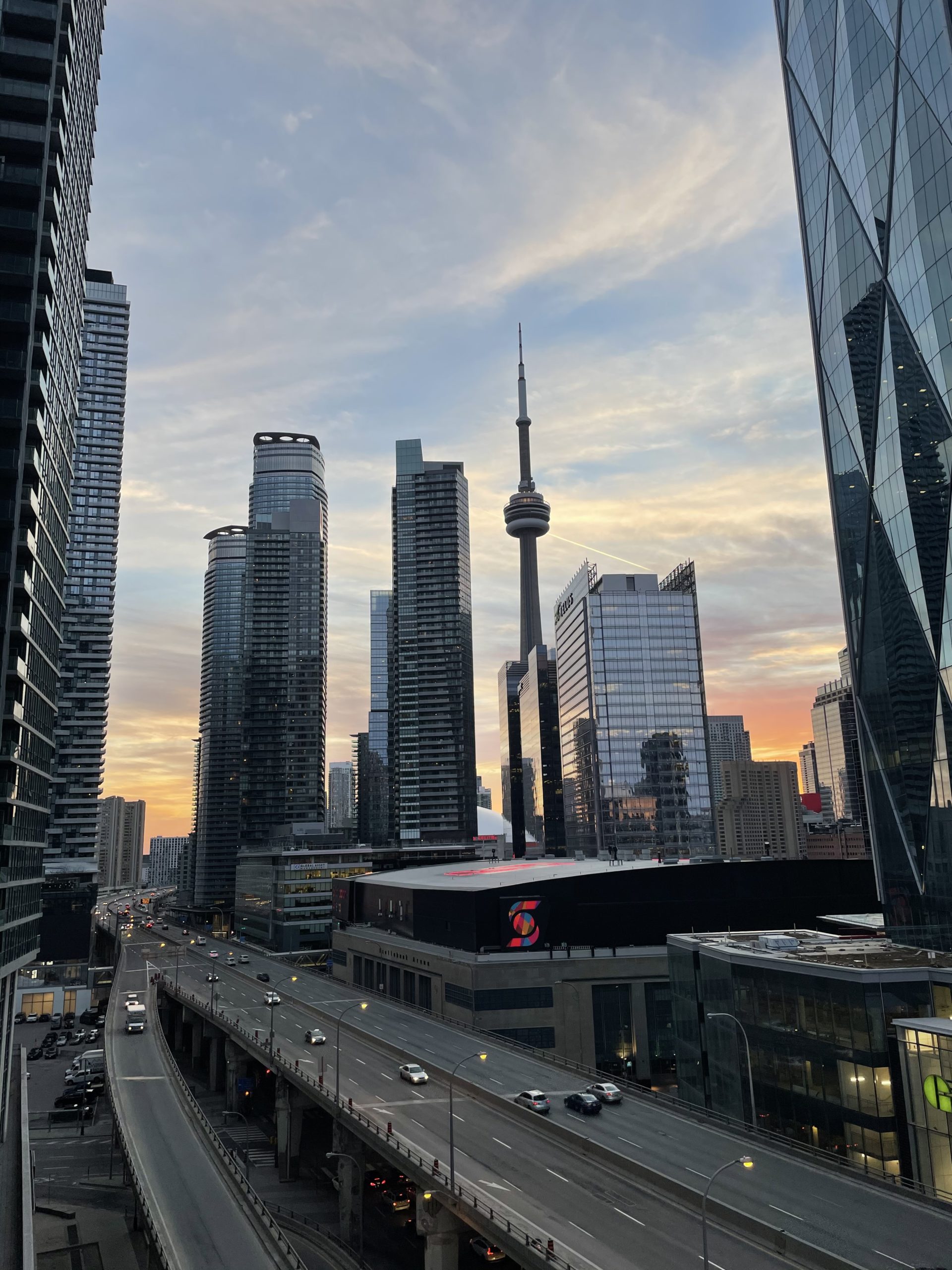 Before going into details I wanted to remind you of the minimum wage in Ontario, as of today (April 2021) the minimum wage is $14.25 per hour. To get an idea of what you can expect in a bilingual position in a call center for example (you can watch my video here about my first jobs in Canada, it's in French but you can turn on English subtitles) I was paid about 22/23$ an hour.
Rent
Clearly the biggest expense of the month. Be careful, rents have dropped quite a bit with the Covid, but before that a one bedroom apartment in the city center was between $1800 and $2300 or more depending on the location. Today I see a lot of one bedroom between 1500 and 1800$. You can do some research on condos.ca for example. The amounts will be different for an apartment share or a house.
Water + Electricity
Here we will talk about your hydro bill. There are several suppliers but if you are a tenant you will not always have the choice, the owner will make this choice. Be careful, from one supplier to another, the prices can really double. Ask to see the bills of the previous tenant and look at the management fees. My current bill is between 65 and 75$ per month compared to 35$ for a couple of friends in another building.  When I took the apartment I thought I could lower my bill by paying attention to my consumption but in fact I have a big part of management fees that cannot be reduced.
Home insurance
Your home insurance may vary depending on your neighbourhood and building. You can request quotes on sites like Sonnet, Bel Air or Square One for example. I read on the internet that the average was 17$/month but personally I pay 35$. So it really changes depending on the neighbourhood and the incidents listed so it can change from one year to another (and obviously it goes up easily but never down!) then the first year here I paid $ 18 …!
Internet
It is important to know that here you have no commitment. So if you find a more interesting package 2 or 3 months later, you will have no problem to change. And on the one hand it's a bit reassuring especially at the beginning when you are still getting your bearings. As in France you can ask to couple mobile + internet + TV to have a better offer. Honestly I don't have TV (paying to have ads every 10 mins no thanks I prefer Netflix) so I don't know how much it's worth but for internet you can still find good offers. I know that many pay between 75 and 100$ per month. Personally I pay 42$ after paying 35$ for 2 years. Several things to know: some buildings have contracts with operators and will sometimes be in the lobby of your building to offer you great deals. I managed to get a great offer and since then I called and negotiated at the end of each promo! Another thing: look carefully at the promo part of the providers' website, there are sometimes offers! You also have Beanfield, an operator that is very popular these days (this expression is not used enough!) for its fiber prices but that is not yet available everywhere in Toronto.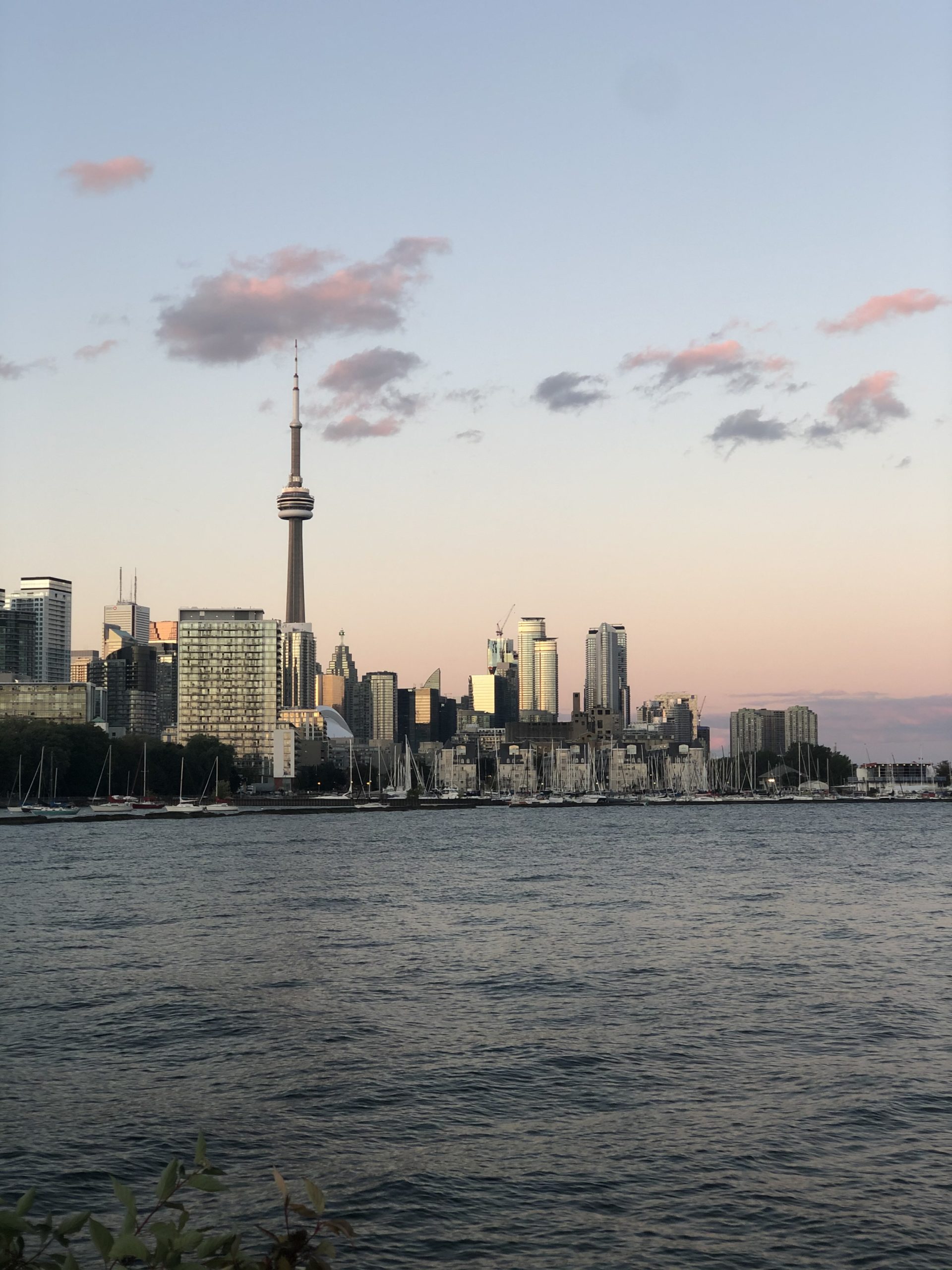 Mobile
Ah the phone … big shock ! Get ready to leave behind the 10 bucks packages from Free. Here it's really expensive. When I arrived it was even more expensive so even if the shock is huge when you arrive tell yourself that it has improved. In November 2017 there was a big change and the first plans 10Go then reduced speed afterwards to 70$/month now for this price you can surely find 15Go. Before it was 4GB for 80 bucks and after 4GB it was finito! If you want to finance your phone count about 50$ more for an iPhone 12 for example !
Public transport
The monthly transit pass (subway, bus, streetcar) costs $157 per month. Find more info on the TTC website. It's pretty expensive for the service but I guess it's better than walking in the snow and cold in the middle of winter haha. You can also recharge your Presto card and pay per trip if like me you don't use them enough to get a monthly pass.
Grocery
I couldn't share with you an exact amount because it is quite personal depending on your consumption. For example, I never cook meat so it is reflected in the bill. You will find more details in the article I posted to compare Toronto to other Canadian cities. The advice I could give you is to do a shopping simulation (without ordering) on Instacart for example or on the websites of Loblaws or Sobeys for example. Note that these big chains also have discount stores like NoFrills or FreshCo which are very good.
Gym
You may not need a gym membership if you have one in your condo. It's up to you depending on your needs/desires. But you can expect to pay between 50 and 80$ per month.
Benefits
Here we are talking about "benefits", which is the equivalent of a mutual insurance company, it will take care of your dental, osteopathic or massage expenses for example. Some employers cover it, especially for permanent positions, but it may not. In this case you can decide to take a private one. Generally for one person the prices start around 150$/month. Here are a few leads if you need to get one: Manulife, Blue Cross Insurance.
I hope that this article will help you prepare for your immigration to Toronto. I strongly encourage you to watch the video "The cost of living in Toronto" as a complement and to read my Newcomer's Guide to Toronto to have all the necessary information when you arrive, as well as the article on the administrative steps when arriving in Toronto.