Last weekend I left Valence to fly to London, a weekend I booked a long time ago since it was my bestfriend's gift for her birthday last May. I wanted to go back to London for so long now and overall introduce her to the city. It was my third time over there, first were in 2007 and 2008 .. Oh yeah it's becoming old, time is flying !
I could definitely live in London, it was actually my plan B if I didn't move to Toronto. I finally chose snow over rain.
How do you get to London ?
Living in Valence we have two options: train from Valence to London with a change in Lille. Or by plane from Lyon.  The price was not that much different but you have couples things to be careful about: by plane you need more than an hour to be at the airport and 2 hours for the checking .. Arrived in London you still have about an hour subway to get downtown. By train you arrived downtown London, longer trip but all together it's less time.
We decided to go by plane with British Airways, the train ticket were not available at the time we booked.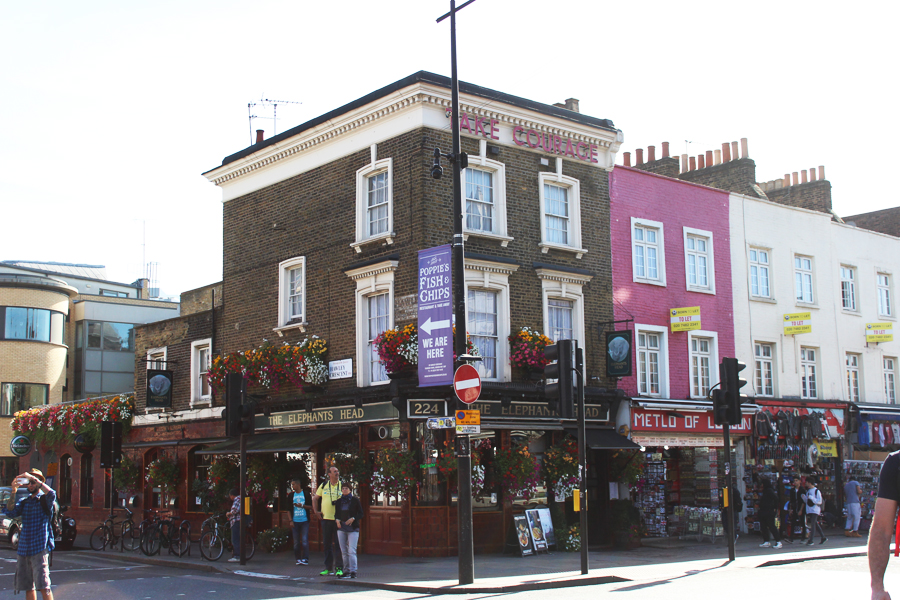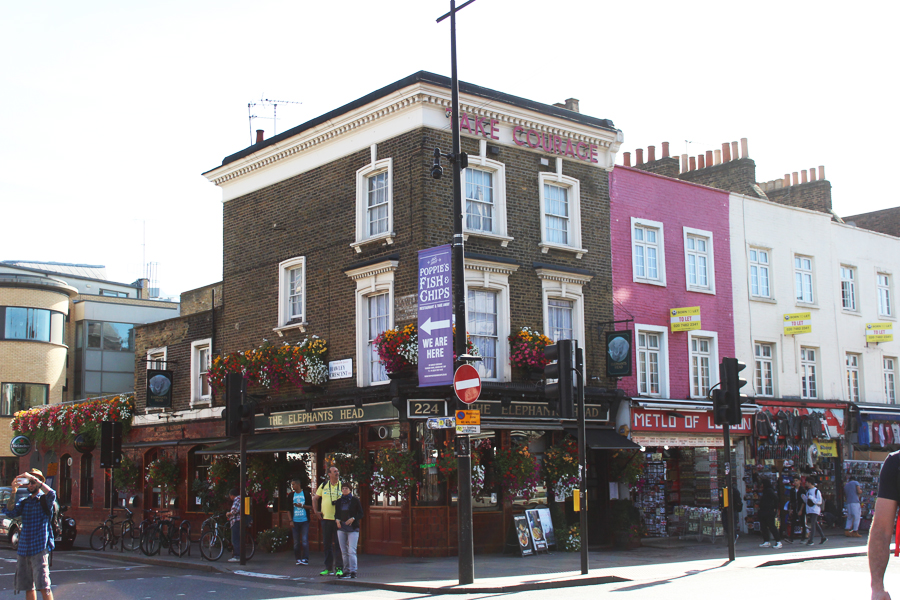 Where to sleep in London ?
I will always recommend you to book a place near to a subway station to make your moves easier. Your localisation could change all your trip so be careful. Helped by different friends we booked an AirBnb in Shoreditch, according to Google it's the "streetart heaven", according to my friends it's a very trendy place.
AirBnb, Rachel and Pablo, Shoreditch.
Take 30€ off if you book for the first time with Airbnb.

How to travel into London ?
We took an Oyester card at the airport, you pay a 5£ caution and you can add as much as you thing you will need. We used around 20£. At the end of your trip return the card and get back the money you didn't use and your caution: you pay only what you need 😉
You still have Uber if you need a cab 😉 you can even ask for a carpool, you know how much they will charge you before you leave ! You only agree that some other people can share the ride with you. We used it maybe 10 times and we shared it only twice. A true good idea 😉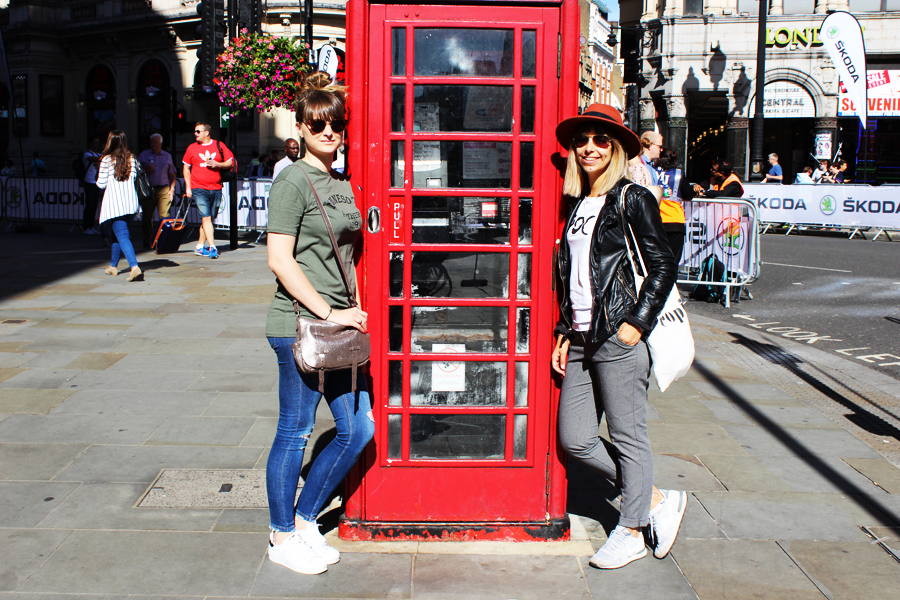 Where to eat in London ?
To save some time during our weekend I identified some good spots online and I kept all the advices from Hey Les Copines.
Cereal Killer Cafe: a cafe offering a large numbers of cereal from all over the world. A good way to start the day. I expected something really busy but we found the opposite: vintage and welcoming, the room is small. Love this place for sure I will try it again.
Address: 139 Brick Ln, London E1 6SB
Costa: For our second breakfast we chose Pure, Made for you, but it was closed so we went to the shop next door. Nothing crazy, more like a Starbuck but very welcoming.
Address: 181 Camden High St, London, Primrose Hill NW1 7JY.
Crazy salad offers burritos and burgers with happiness and smile ! Near to all the bars and restaurants the location is really busy. It was perfect for our first night, we were able to feel London energy.
Address: 350 Old St, London EC1V 9NQ
The Aqua Shard or how to eat on the 31rd floor facing London. Good plan for one my friend from Hey Les Copines  to get a better view than London Eyes and eat at the same time. Le Shard is the tallest building in London and offers the highest view of the city. You can find offices, flats and 4 restaurants. We went for the Aqua Shard. We paid around 60€ per person, you need to book it in advance. I love high restaurants, remember the one for the CN Tower in Toronto.
Address: The Shard, 32 London Bridge Street, London SE1 9SG
Poppie's Fish and Chips or the restaurant we found randomly walking by Bricklane. Great surprise, very vintage style place, also very busy and famous. You should definetely try it if you are looking for a good Fish and chips. They have differents locations in London.
Address: 6-8 Hanbury St, London E1 6QR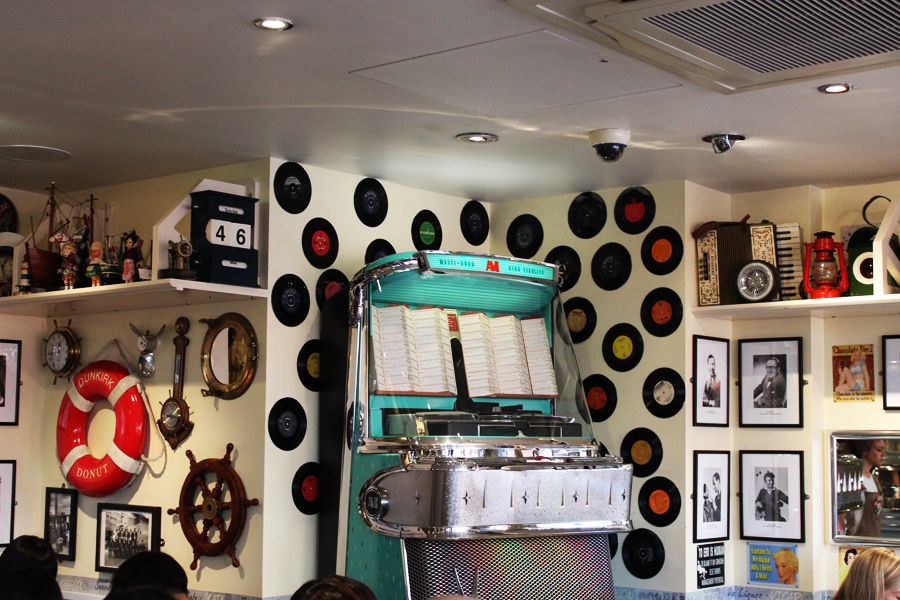 What to visit in London ?
When I prepared our trip I though more about areas I wanna visit than particular monuments. It was more about feeling the mood of the city. Thanks to Pinterest I was able to identify some nice spots I also prepared this weekend as a first weekend for my BF so of course we went by some famous places. Quick review of our weekend.
Covent Garden: indoor market, amazing architecture, awesome neighbourhood. I think we went there too early and nothing was really opened.
Walking from the market until Buckingham Palace we walked by Trafalgar Square and St James's Park, we love all the squirrels !
Changing of the guard: after 11.00am Buckingham Palace's guards start the perfect and impressive choregraphy to leave their spot to a new team. You have to see it at least once ! Be ready to wait you are not the only tourist interested 😉
Notting Hill: I love the mood of this neighbourhood, as a big Hugh Grant fan / English romantic comedies it was impossible not to stop by. Not really lucky since it was raining the all afternoon. A little bit disappointed but good reason to be back in London as soon as possible. If you too are a fan of Hugh Grant find the book shop from the movie, it's called The Travel Book Shop.
Portobello road: market and colorful houses, I love this area !
Oxford Street: no need to introduce you to the avenue, it THE big shopping avenue. This year I watch the English TV show Mr Selfridge so I went to the first store he opened ! I was actually surprised that the TV show was so closed of the real building and even more surprised when I walked by the original doors from beggining of 20th century.
London Bridge I would recommend to do it by night, with all the lights it's quite amazing. Such a beautiful monument. After our dinner at the Shard we took a walk along the Tamise, crossing the London Bridge is a great way to finish the night.
Camden Town. Who can honestly say he want to London without going to Camden ? Even if it just to watch the art on the top of all the stores ! I found the atmosphere different from my 2 first times, maybe because it was Sunday morning and everyone was sleeping 😉
Piccadilly Circus famous for the big adds on the building. It's also an art area with a lot of theaters.
Big Ben: stop by Big Ben to admire the amazing architecture and how big is it in real. Turn yourself and you will face London Eyes, the Tamise and the boats dancing on the waves. No need to tell you this is a very touristic area 😉
We ended our day between Bricklane and Shoreditch but I will write an other post with all the street art later 😉
Londres is a city we all need to visit, I wish I can spend more time there a weekend is so short. Note to myself: book a week in London. This city has something different, a mix between British class, the craziness of one of the biggest city in the world and creativity for different neigbourhood but also a feeling of freedom. As I told you earlier I actually planed 3 times to live there but that didn't happen. Doesn't mean that will never happen. Maybe one day.
What about you ? Do you like it ? Do you plan to visit ?
Take a look to all the nice pictures I took of the city !
Belle soirée les petits loups à frange.