It's everywhere, it's the symbol of Toronto, a landmark for the tourists and it's offer an amazing view: the CN Tower ! Built in 1976 to broadcast the radio waves over the building, until 2007 it was  world's tallest free-standing structure and world's tallest tower ! In 1995 the CN Tower was declared one of the modern 7 Wonders of the World by the American Society of Civil Engineers. With 553,33 m-high it's the place to visit in Toronto ! Obviously with my bestfriend and her parents we spent their first Canadian evening there !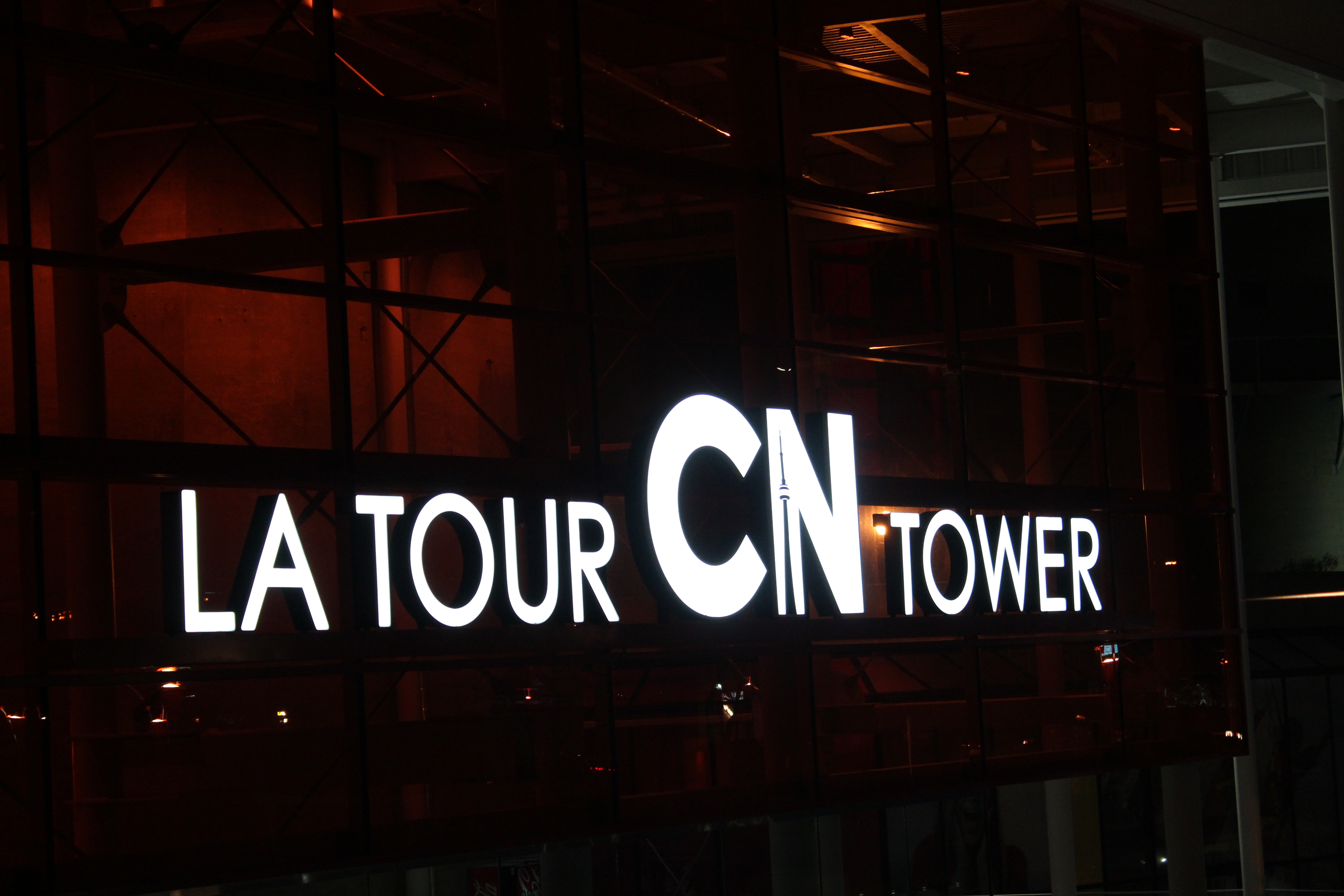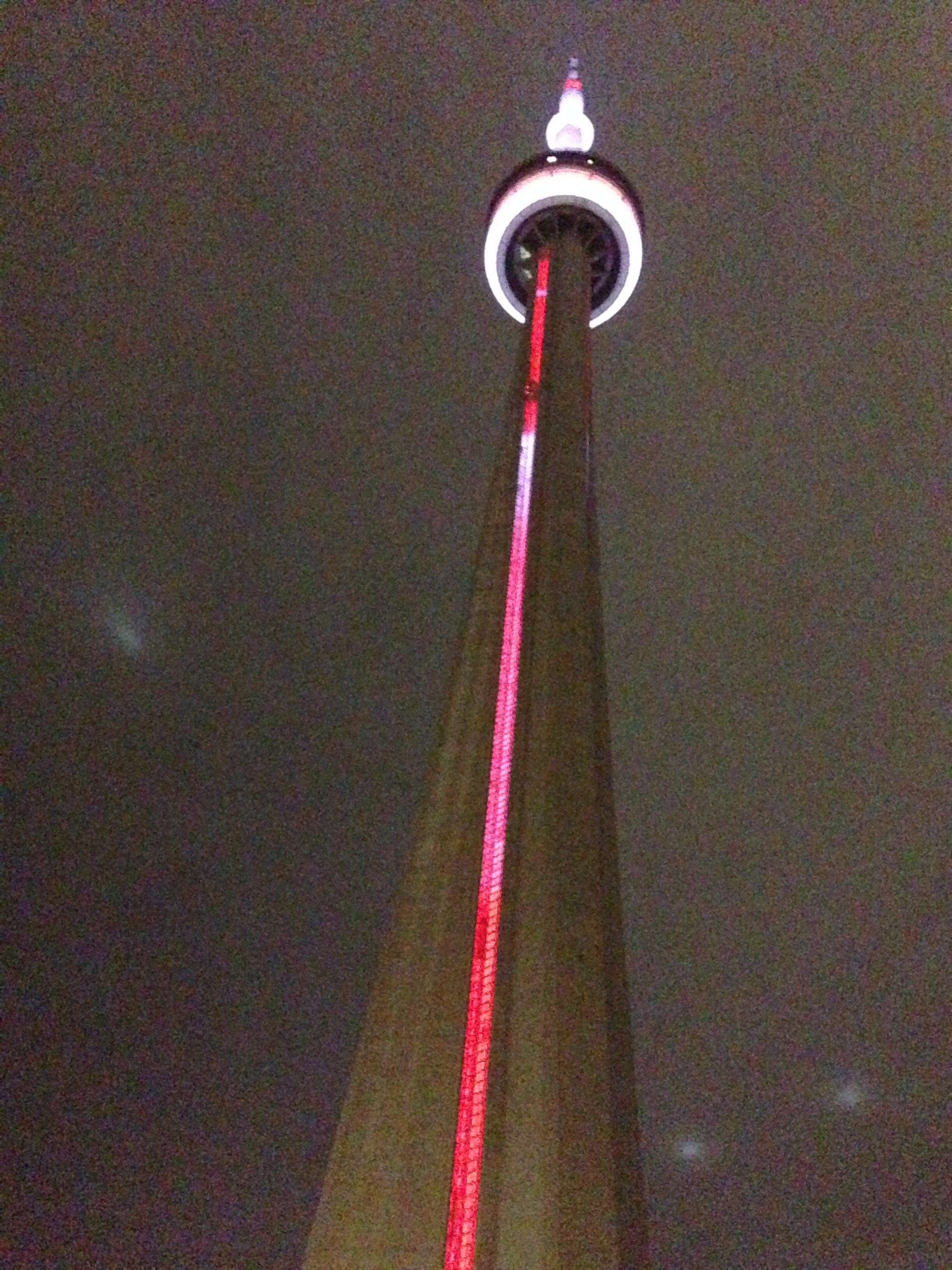 If the restaurant is not as good as the attraction the view is amazing !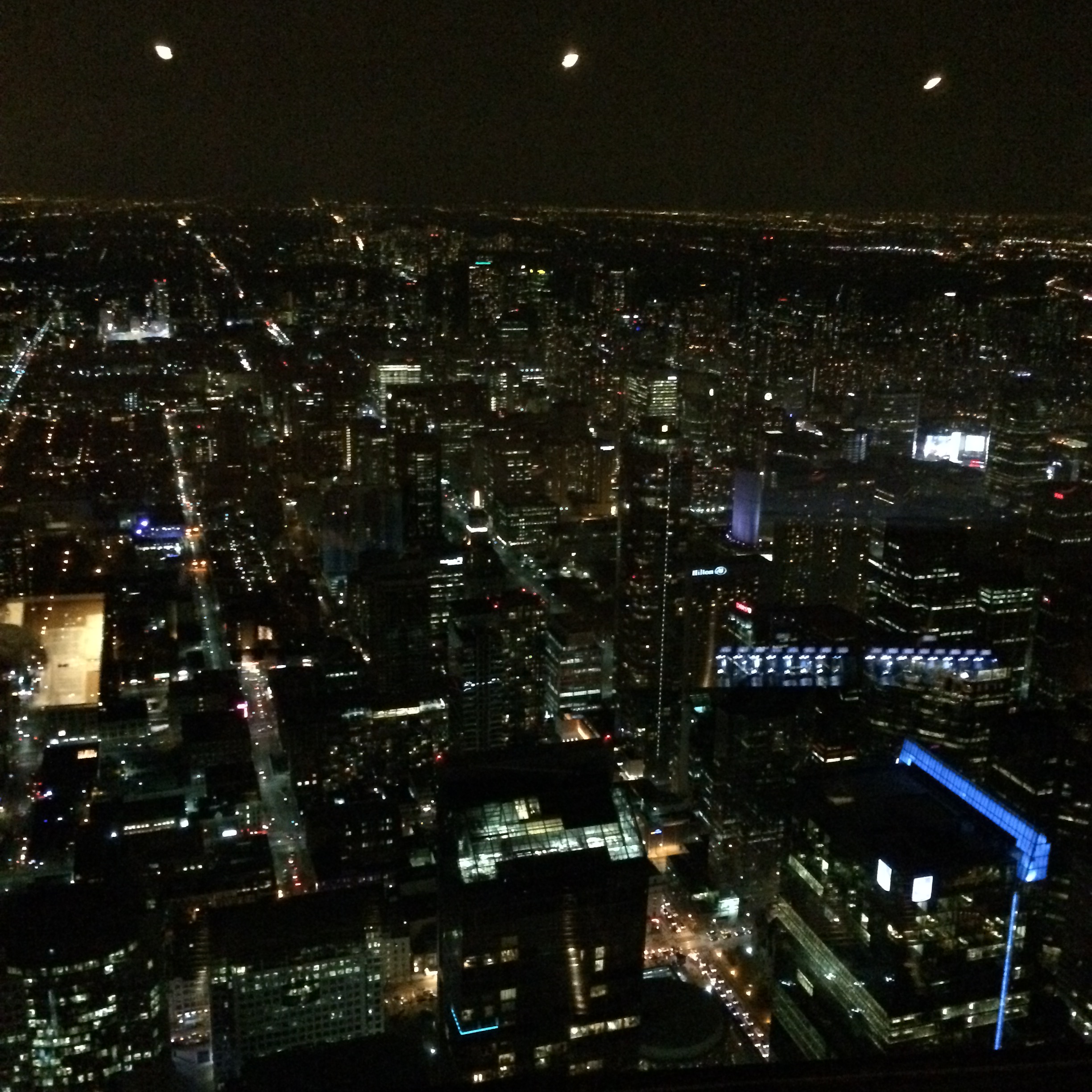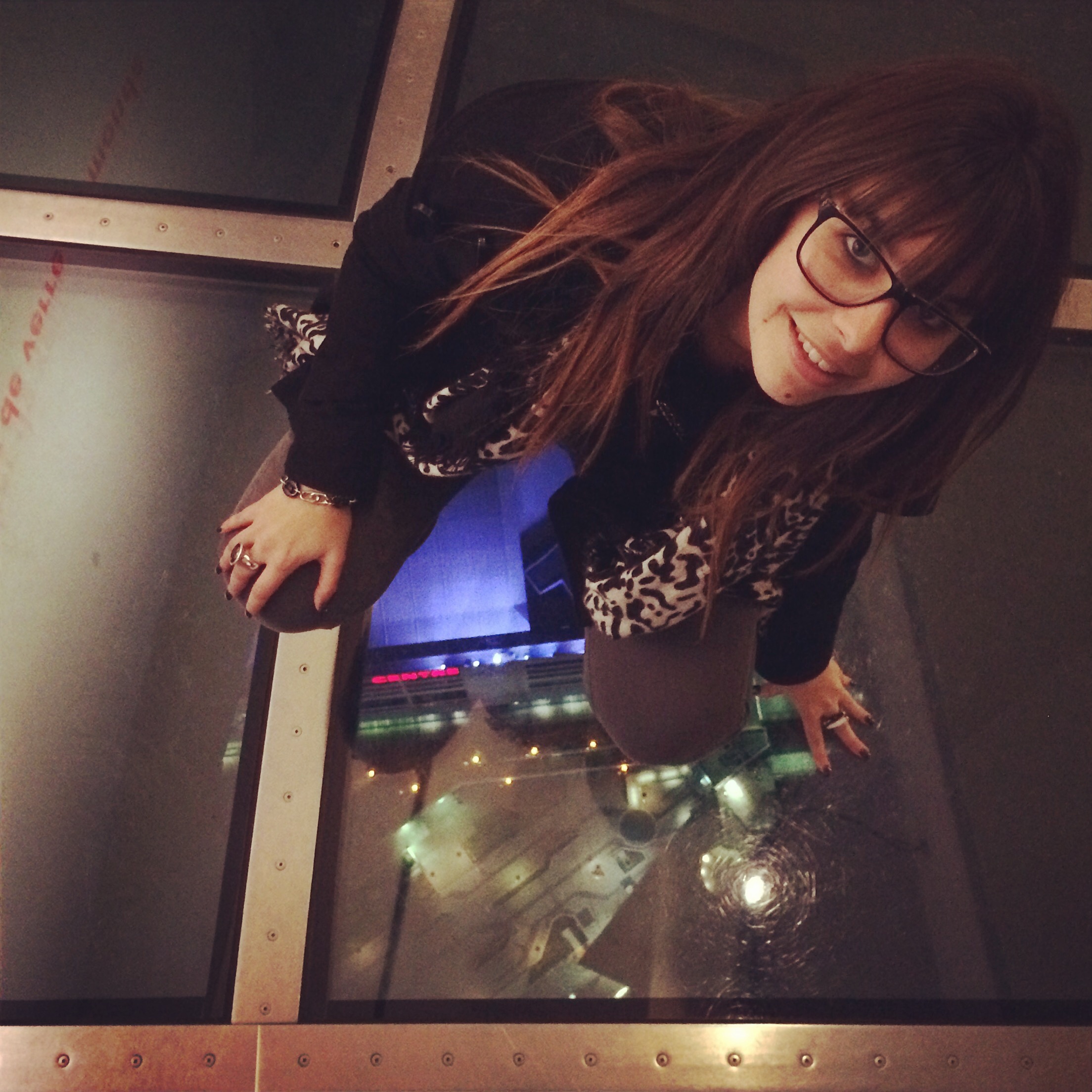 Since 1994 the glass floor offer an incredible view ..