If you are French or grew up with French people around you when I say clafoutis you probably think about your childwood. I think of my neighbor. I grew up in a small village of 5000 people (when I say that in Toronto people are laughing .. I am an adopted city girl;)). At home we have a lot of cherries so after a while you have to vary the pleasure. The mom of my girlfriend who lived in the house next to ours made us super clafoutis! Whenever I do, I think of those moments. If the recipe is very simple for us French, Canadians do not know and asked for the recipe after seeing it in my Instagram stories! Make sure your cherries are ready!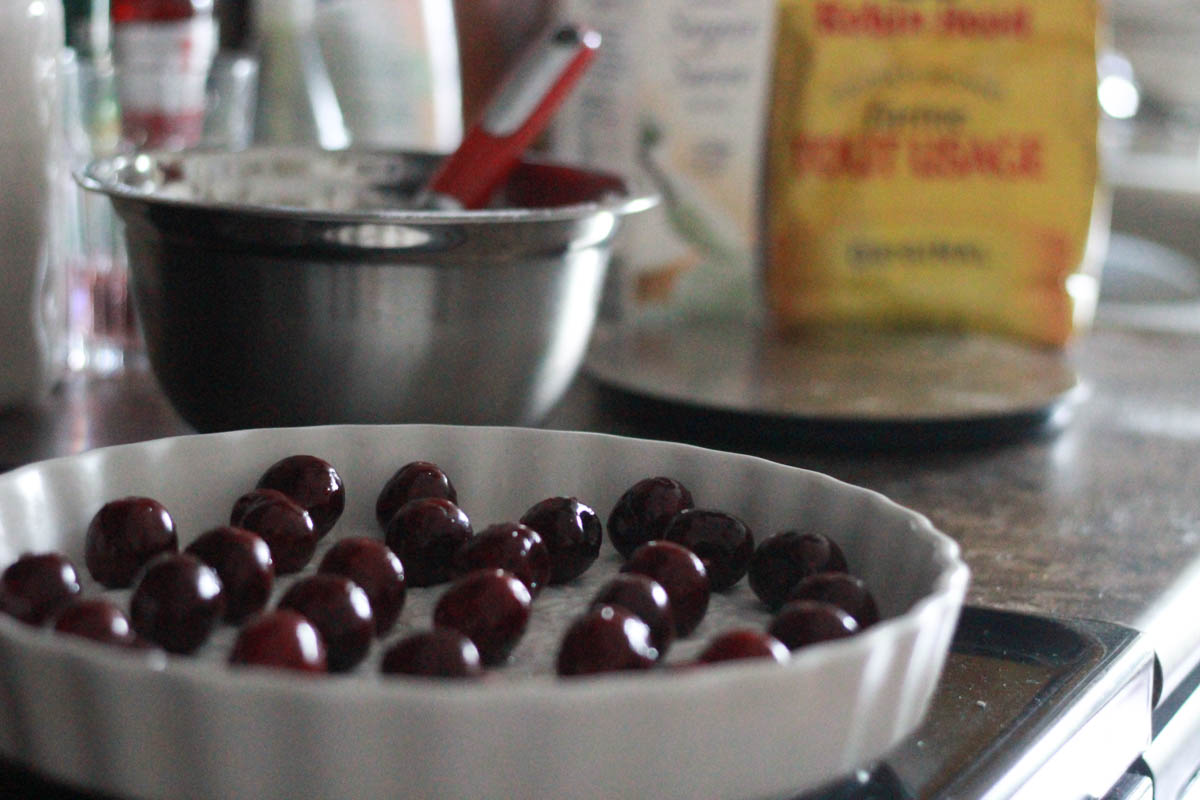 For a clafoutis you will need:
400 gr whole cherries
80 gr of flour
60 gr of sugar
30 gr of butter
30 cl of milk (I have rice milk but it's really according to your habits).
4 eggs
1 pinch of salt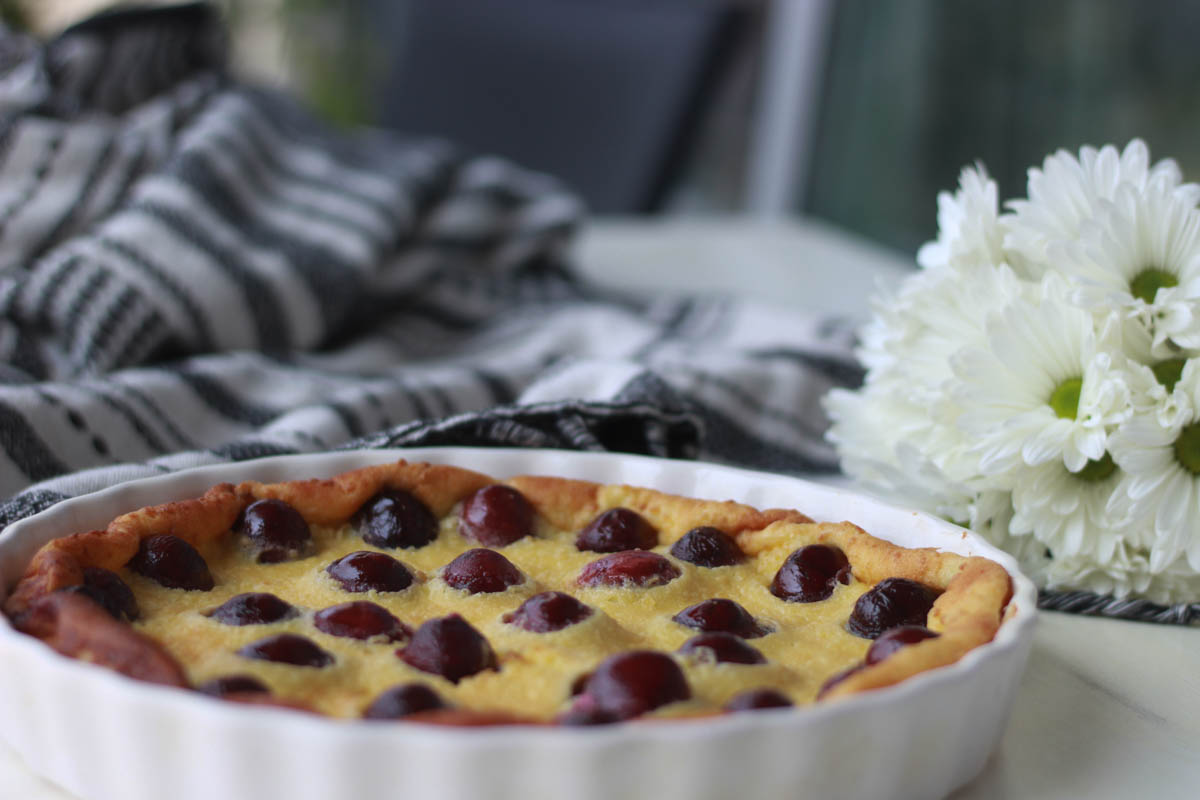 Preheat oven to 220 degrees C (420 degrees F)
Mix together eggs, sugar and salt. Do not over-beat the preparation to avoid it being too flat.
Add flour, melted butter and milk.
Arrange the cherries in the buttered pie dish, keep the cherries whole the taste will be better (by denoying you let the juice of the cherry flow).
Pour the mixture over the cherries.
35 minutes in the oven.
Bon appétit !