I must warn you right away: this recipe is a real culinary slaughter! Simple and fast you will tell me news. I am a very (very very) very big fan of ravioles, not to be confused with ravioli pity, that I could eat from evening to morning for 1 month without ever getting tired of it. It is the only thing that really missed me abroad (if one day I am led to leave again believe me I will hide in my suitcase). But then by dint of eating it is necessary to dig a little head to find variants, this is what I propose to you tonight with a gratin of coconut milk ravioles accompanied with his vegetable slice.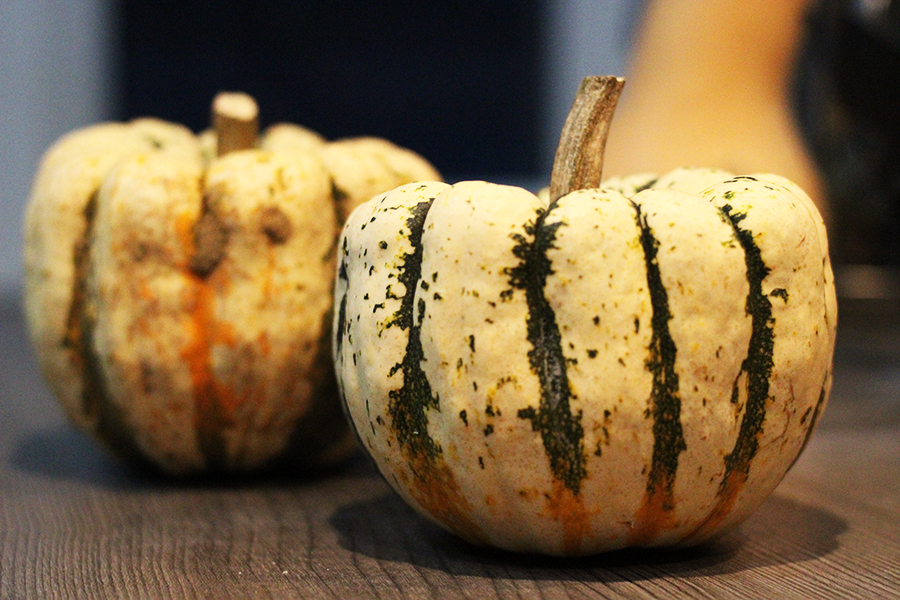 For this recipe you will need:
1 patidou per person (it serves as a container so you can replace it with a classic dish).
Ravioles, preferably frozen, easier to separate.
1 brick of coconut milk.
1 touch of curry.
1 large eggplant.
Some slices of ham (according to your taste).
1 pot of tomato sauce.
Goat cheese (or other according to your taste).
Herbs de Provence.
 few drops of olive oil.
Everything is ready ? Let's go !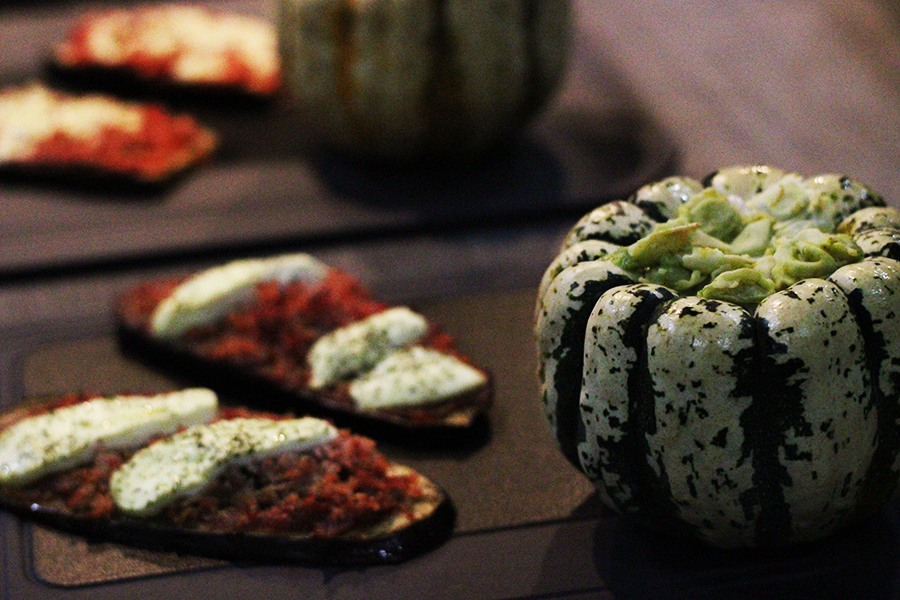 The eggplant tartines
Preheat the oven to 180 ° C.
Cut slices in your eggplant in order to have large spreads.
Spread a layer of tomato sauce over the eggplant.
Add the chopped ham in a generous layer over it (I personally use the Turbo Tup of Tupperware fast, space-saving and little crockery afterwards, multitasking, I love it).
Then add the cheese cut into pieces.
Sprinkle with herbs of Provence and add a drizzle of olive oil.
Put in the oven 15 minutes at 180 ° C, adjust the time to your taste.
Gratin:
Dig the inside of the patidou, you can keep the flesh for other recipes and seeds for grilling.
Fry the ravioli in a frying pan, this should be fast enough about 5 minutes.
Introduce the ravioles in the patidou, add the coconut milk gradually to check that it does not overflow.
Put in the oven 15 minutes at 180 ° C, think to control according to your taste.
I told you it was simple and fast;) The ravioles and the coconut milk will slightly taste the patidou. Enjoy your meal !
You missed the last recipe article? I was preparing homemade granola, it's over here !