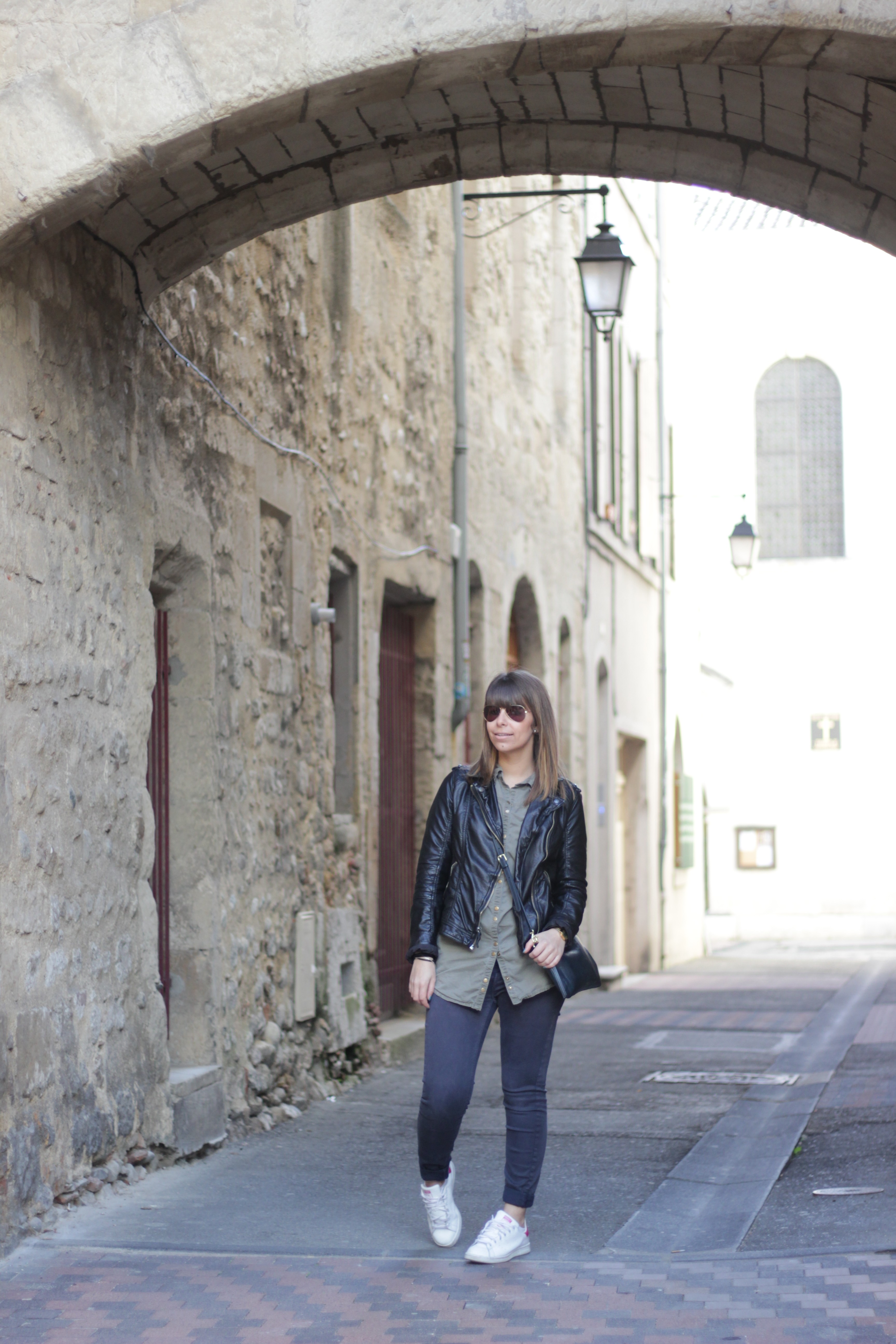 With the past crazy weeks I didn't have time to shoot my outfits but I really wanted to. But it could be really hard to have the all conditions at the same time: finding a photographer, having a good weather and also having a good face (I don't want to scare you either !) However it's still such a pleasure to walk by my streets to find the right spot.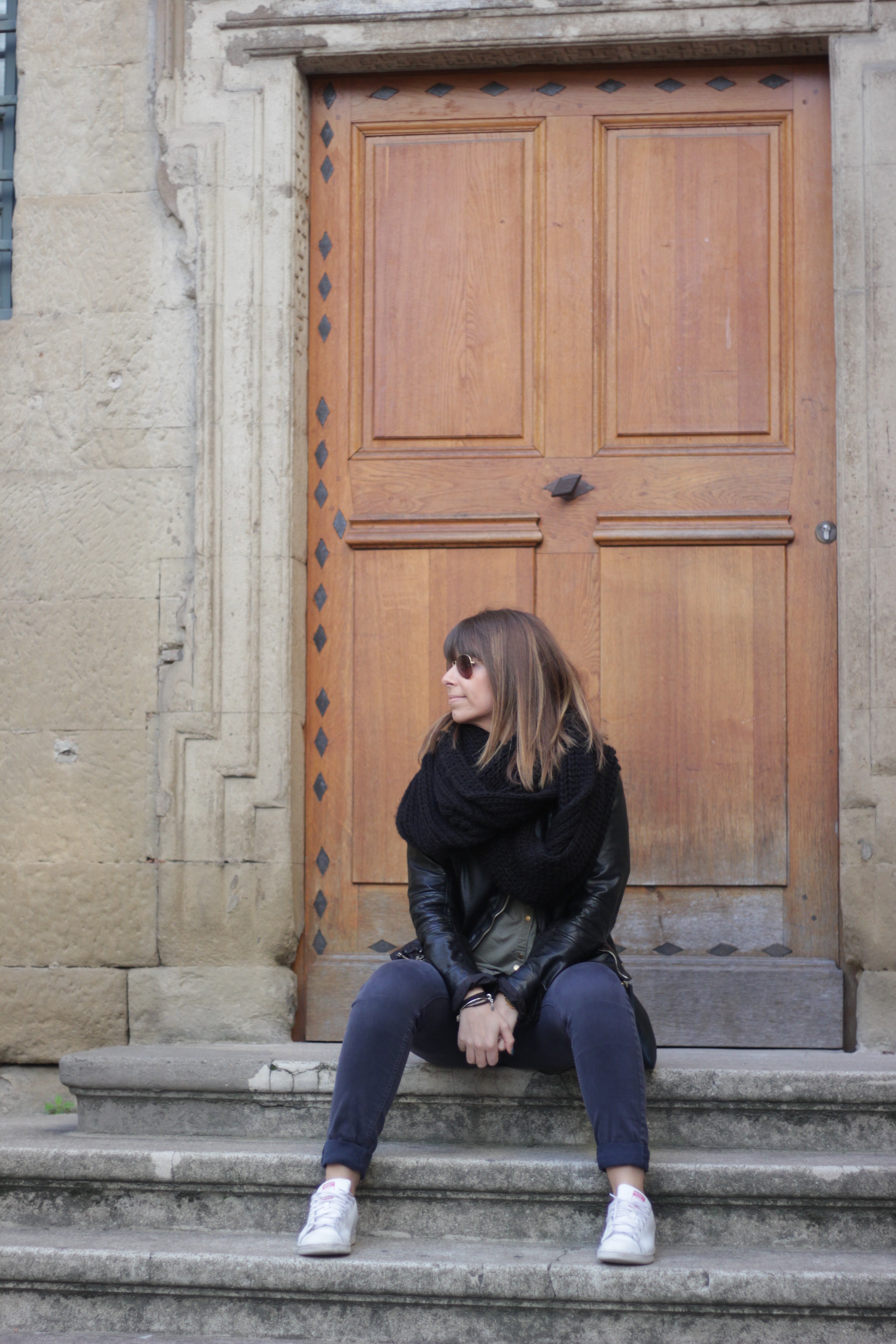 This saturday I was with my friend Olivia from Twinny Mummy, if you saw us you probably realize that we laugh a lot. Those times are about happiness and privileged moments, I love it. I often heard that people don't feel comfortable with a photographer but honestly it's all about having the right person in frot of you, it's a team job.
I also love curiosity of people around us, they stop us and ask questions. When they see Olivia climbing something to be taller they smile. They ask about the reason of the pictures. One more time blogging is not just about a screen and a keyboard, you can also find it on your streets.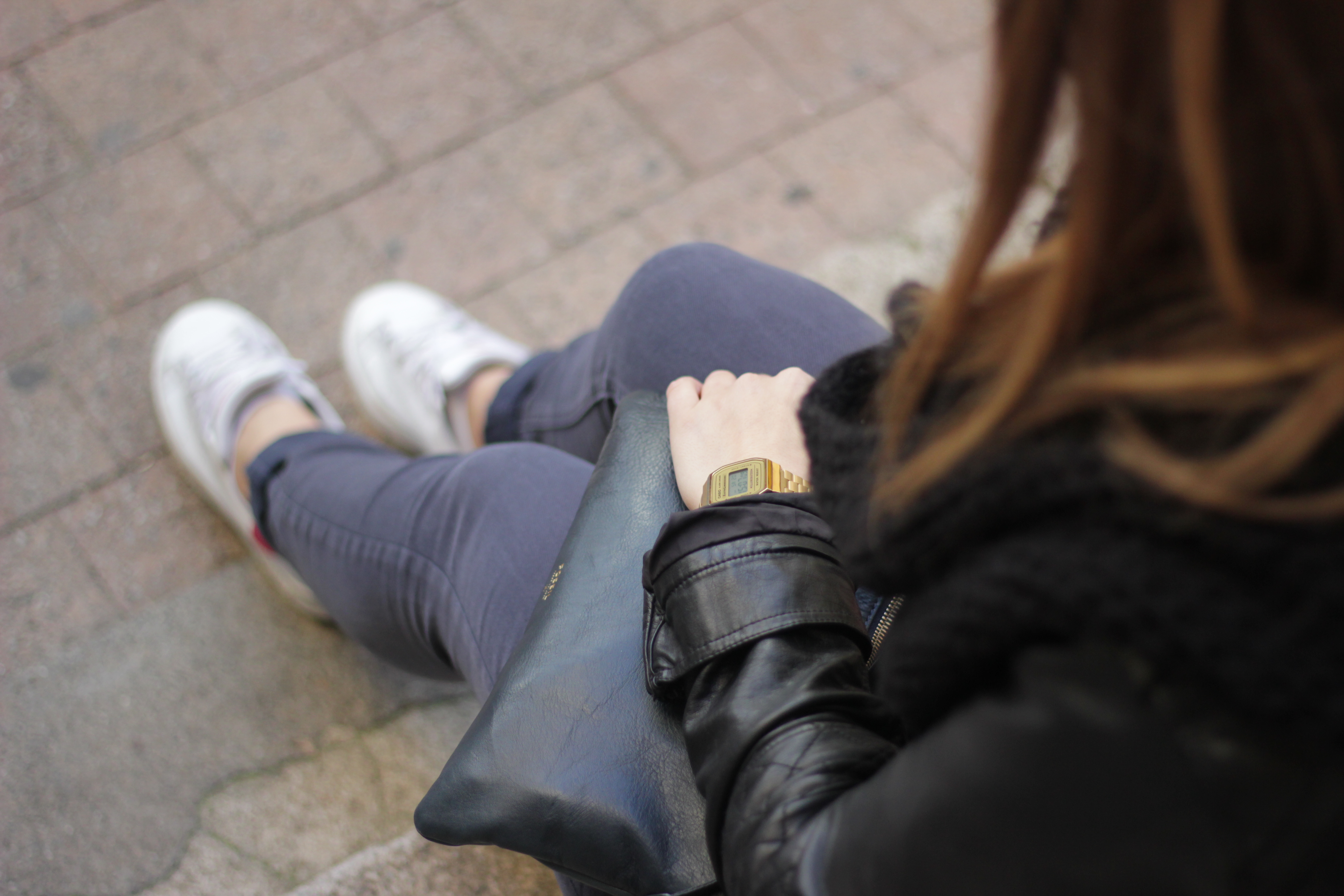 At the beginning the blog was not supposed to be a fashion blog, but finally I really like sharing outfit sometimes. It's less about serious things and more about having fun.
I wasn't really sure when I bought this Fossil purse but honestly I will never regret it I absolutly love it ! Have to go downtown quickly ? purse and keys: I'm travelling lightweight.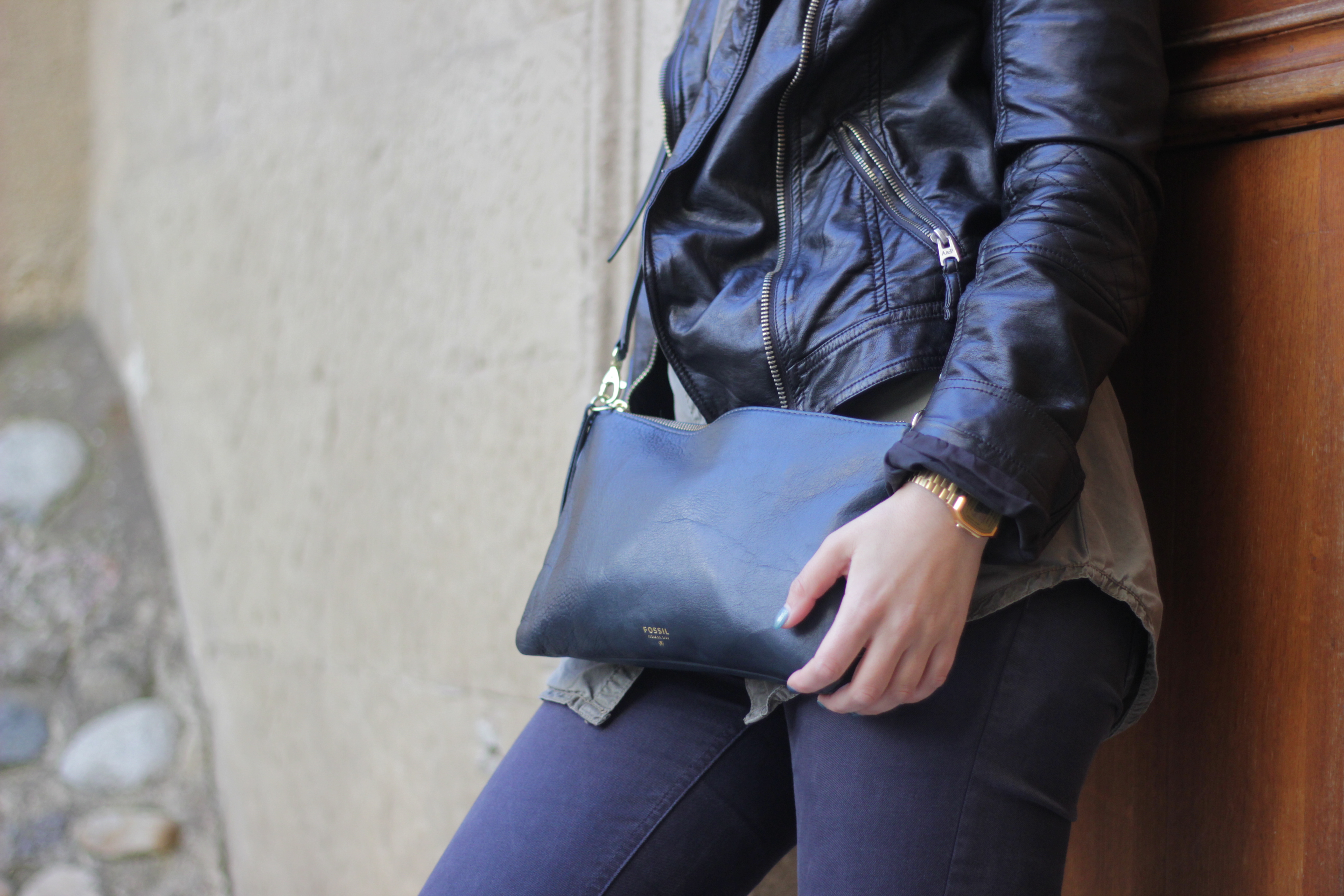 I really love this kaki jacket, if I could I would wear it everyday. Yes I know I can't. I have to thing about others clothes staying forever in my closet if I did that (what ? You though about hygiene ?).
What about you ? Which clothe could you wear forever ?
Have a wonderful night girls (and boys).
Ps: More than 2 months now I went to the hairdresser and I'm so happy about the evolution. my hairdresser is the best  !

Scarf: Jennifer – Vest: Abercrombie & Fitch – kaki jacket: Zara – Jeans: Zara – Shoes: Stan Smith – Purse: Fossil – Glasses: RayBan – Watch: Casio
Credit photo: Olivia, Twinny Mummy & Cie.