Ah the hair! I've always heard that we were never happy with what we had. True enough! Even though I always loved the idea of having hair that gave me many options because it's basically curly, thick and quite voluminous, I have to admit that I straightened it for a long time. And when I say a long time, I'm not kidding. Since I was 16 and I'm 32. I'll let you calculate. If you also have curly hair you know that it is often associated with hair that is not styled or maintained.  That a curly hair requires a different kind of attention, that it needs to be treated with love to give the best of itself. Except that many people have chosen the "ease" of straightening it all the time without really having the opportunity to learn how to maintain it. By ease but not only, the influence of what we saw in the media as we grew up encouraged us to associate beauty and straight hair. And here we are today in our early thirties (or not, I'm talking in my case, actually) discovering this natural hair that we've ended up completely forgetting.
For the past 2 months (it's very recent) I decided to make a transition to natural: in terms of the products I use on my hair but also by letting my curly natural hair back into my life. I started to share this adventure (let's not be afraid of words) on Instagram with you and many people ask me what I use so I decided to document it all here! Enjoy reading 🙂
My history with hair
I grew up with beautiful long curly hair, a mix between my dad who has very straight hair and my mom who has very curly hair. My mom used to take care of our hair, but let's just say that as I grew up I did a little bit of it on my own and limited myself to large volume shampoos (often L'Oréal), conditioner and a mask. Nothing too fancy. I had highlights, colors, sweeps, blow-dry and straightener galore. And here I am today at 32 years old, finally learning how to take good care of my hair.
In the summer of 2019 I was recommended to choose a micro fiber towel and to apply a natural mask for 1 hour before washing my hair. I have shared the recipe video on Instagram here but I'll give you the recipe below:
Natural mask to be applied 1 hour before washing your hair (or more if you want), quantity to be adapted according to the length of your hair:
a tablespoon of olive oil
1 egg yolk (I use 2 for my length)
1 tablespoon of honey
5 drops of peppermint essential oil
I started alternating every other week and I could really see the difference: my roots were shinier and less heavy! Since the beginning of the year 2020 I do it once a week before washing my hair.
Namely that for maybe a year or two I've been trying to let my hair dry in a natural way as much as possible, that I didn't straighten my hair every day either.
Fast forward to March 2020 and the beginning of the confinement, you don't go out of your house, I try to see how it goes when I let my natural hair that I leave it curly. Hmm. It's a bit confusing, my hair doesn't look at all like what I want to see, I don't know where to start and as often happens when you start something you don't know: you're a bit afraid of the result. To be completely honest, I show my face every day on Instagram, I just rarely showed up with natural hair, I had an apprehension of how the change was going to be received. I don't decide to go natural but I use the straightener to wave it instead of straightening it. Step by step.
At the beginning of July I change my shampoos, bye bye the products not very clean, hello the cleaner products, on your recommendations I chose to take the Shea Moisture brand products (available in France and Canada):
(If you buy them in Canada I recommend Shoppers rather than Rexall, the price difference is quite significant, $15 on one side ($12 if you are lucky and it is on sale) versus $21 on the other side).
We're not going to lie to each other the first few hair washes I'm not thrilled with my new hair. I've cheated a few times by taking a few strands back to the straightener but you can see straight away that the curl is not the same.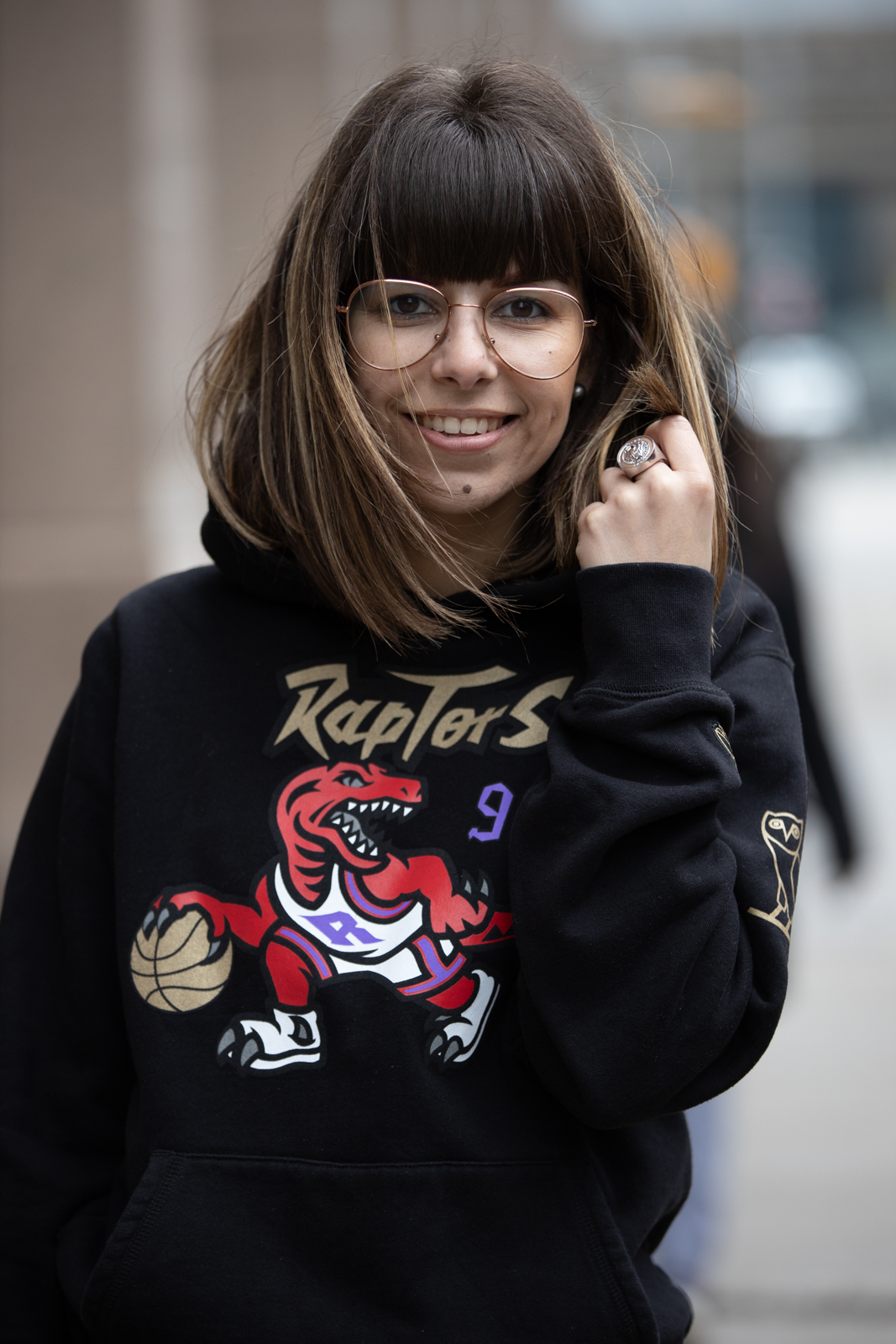 So here is my new routine, which I will update as I go along but for the moment I like the results:
Step 1: 1 hour of mask before washing your hair:
one tablespoon of olive oil
1 egg yolk (I use 2 for my length)
1 tablespoon of honey
5 drops of peppermint essential oil
Step 2: Shea Moisture Curl & Shine Shampoo x 2
Step 3: Quick mask (Garnier Fructis, I will change when I finish the jar to take one of the same brand as my shampoos)
Step 4: Spin by hand to remove most of the water.
Step 5: I wrap my hair in a micro fiber towel that I got at Winners for $12 (nothing fancy). About 10-15 minutes
Step 6: I unroll all this, upside down to remove the roots and I apply a mixture of oil on the hair (I avoid the roots to avoid weighing them down) which is supposed to be a mask to rinse off but which I find great for me on wet hair without rinsing. This oil is called Scrumptious Oils, repairing mask, it is composed of oil of: coconut, avocado, grape seed, sweet almond, macadamia nut, jojoba, argan, tea tree, vitamin E and perfume. It makes things happen, doesn't it!
Step 7: I tested different things:
the leave in on wet hair and then I put some more on dry hair. The curls come out well and it smells divine!
nothing at all and I wait for it to dry.
since the end of August: flaxseed gel (I read everywhere that it was great) on wet hair (you can find the recipe of the flaxseed gel I use on the Trappeus.es website)
Step 8: I let it dry naturally
Step 9: I apply the flax gel to help form the curls, when they are dry it can sometimes give a slightly carded effect. I crumple gently, either with my hands or with a t-shirt to break this effect and enjoy pretty soft curls!
To maintain my curls all week long:
I spray water on my hair.
I pass flax gel
There you go!
Without and with flax gel
Some ressources that can help you (mostly in French)
I hope this will help you a little better understand the changes I've put in place!
I also wanted to add that it's okay to take your time, to change your products little by little (I prefer to finish than to throw away so I change as I go), to straighten your hair from time to time (I have the impression that for some it has become taboo) and especially to need time to accept this new reflection in the mirror !a
I'll keep you informed of further developments,