A trip to Toronto is very often synonymous with a visit to the famous Niagara Falls! The 2 are very often associated and it is easy to imagine that the access to Niagara Falls is very fast/simple from Toronto. Well, there are more than 125 kilometers between the 2 cities, which is about 1h30 of driving if the traffic is fluid. I see very often questions asked on groups of French people in Toronto who want to know how to go to Niagara Falls from Toronto and what are the best solutions. So I decided to prepare a small summary of your options if you want to visit Niagara Falls.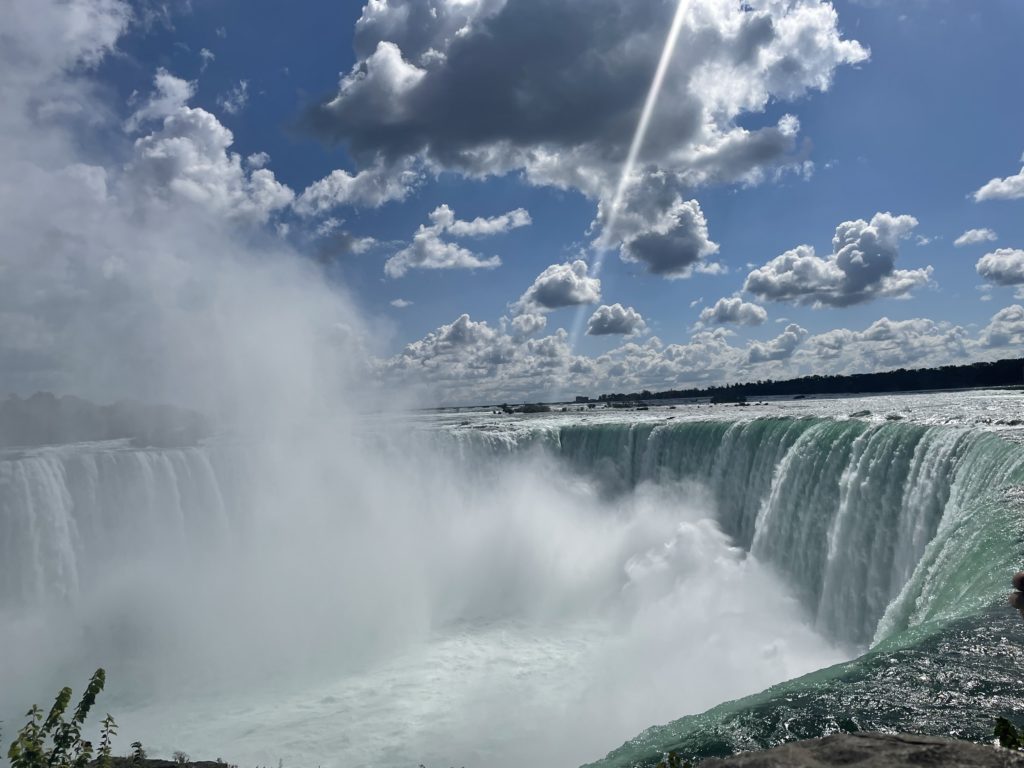 By car
The car is the solution I choose every time I go to Niagara Falls for several reasons: flexibility, you can make a detour if you want, you can leave and come back at the time you want. On the other hand, on days when the traffic is heavy like for a long weekend (I'm preparing this article just before the long weekend and when I look at Google Maps it tells me 1 hour more than in normal time!)
Read my blog post: How to drive and rent a car in Toronto.
By bus
For the bus you have several options, be careful when you book to choose Niagara Falls, Ontario and not Niagara Falls, New York. One is on the Canadian side, the other on the American side and you will need to cross the border. Honestly the best view is on the Canadian side.
Casino buses
Something you may not know but Niagara Falls if you are planning your first visit to Niagara Falls: it's a little Las Vegas, lots of activities for tourists and of course casinos. There are buses that leave from downtown Toronto and go to the casinos in Niagara Falls, there are several options per day. You don't have to go to the casinos to get a bus ticket with them. They have 4 stops in Toronto so one is in China Town which is right in the center. To make a reservation, you have to call them or go directly there the day you want to go.
Megabus
The company is very well known in North America. I used it several times to go to Montreal the first years I was in Toronto, I also did a Las Vegas-Los Angeles for a very good price. The buses are usually quite spacious, have wifi (not very stable so don't count on it). They offer one way tickets from 20$.
FlixBus
The service launched in spring 2022 in Canada and from what I can see on their website they offer similar prices to Megabus! I found tickets at $20 for the cheapest and $35 for the most expensive (just the one way). I haven't had any feedback on the service and I haven't tested them so I can't really tell you more at this time.

By train
GO Train
You can take the train from downtown Toronto to Niagara Falls but honestly on paper it's the longest option. 2 hours drive versus 1.5 hours for the bus or car.
Book with ViaRail – Toronto Union Station to Chutes du Niagara by train, no change.
Book with Go Transit – Change at Burlington, Toronto-Burlington by train, the rest by bus
Voilà j'espère que ça vous aidera à planifier votre visite des Chutes du Niagara.
Don't forget to follow me on Instagram and Youtube for more life in Toronto !