In my post about my event at Cabana Pool Bar by Apéro Chic I told you I will be volunteer very soon for a huge event. It was yesterday night. It's was amazing. Unforgettable. Terrific experience. Magic concept. This event is Le Dîner en Blanc. Ok but what exactly is Le Dîner en Blanc ?
The first one was in Paris 26 years ago when François Pasquier decided to organize a pic nic with his friends, the rules were: everyone bring his own table and chairs, his food and should wear white clothes. Time went and Diner en Blanc is today an institution all around the world: 45 cities in 20 countries organize it every year. The concept: you must be sponsored but a friend to be invited, the place stay secret until the last moment, you should bring your own table, chairs and food. But especially everything need to be white: from your clothes to your fork, your table and your decorations.
What was my role ? Table Leader. I had 27 guests, and each had a guest, to take care: send out timely and precise communication materials during few weeks before, answer to the questions, seat assignment and D-Day: guests check in, everybody on the bus : go the secret destination ! We have just 30 minutes to set up .. When you are 1500 it's a challenge .. And now let's the magic operate .. A closed amusement park, close of the lack, view on the Toronto skyline..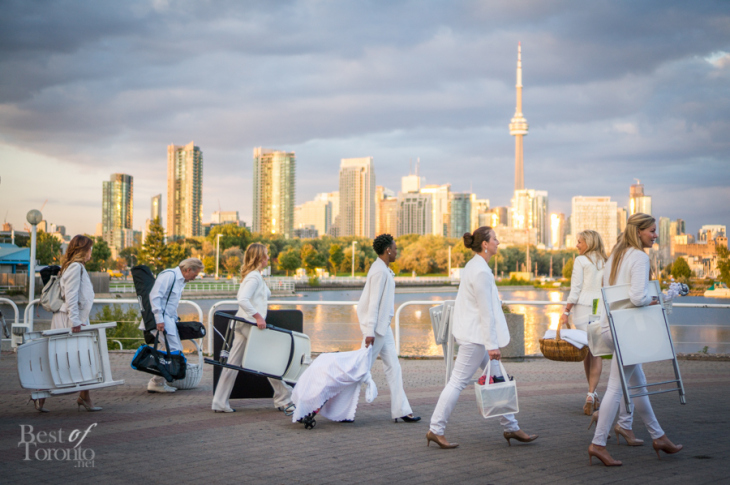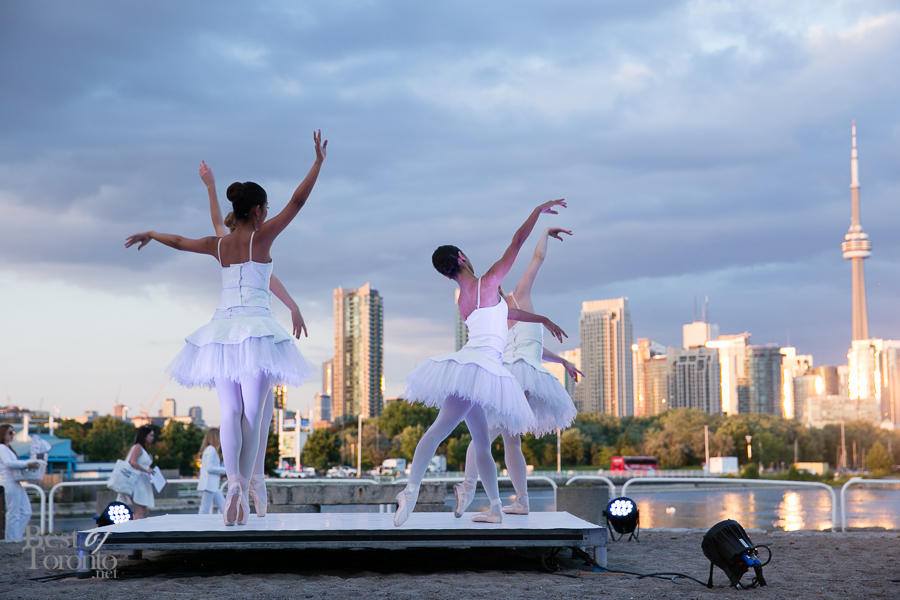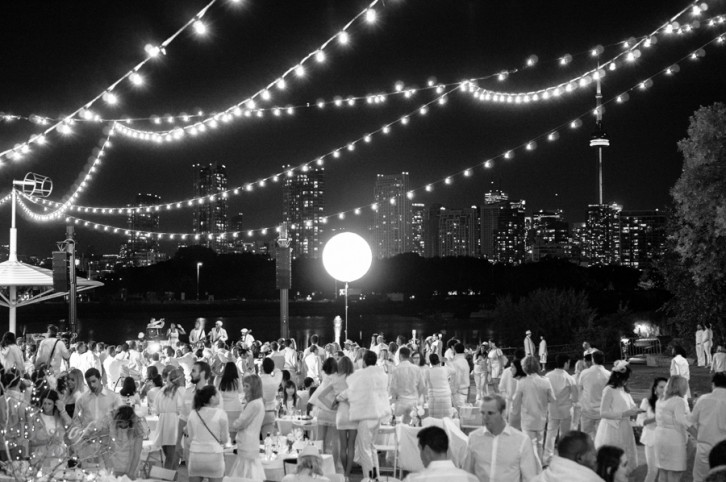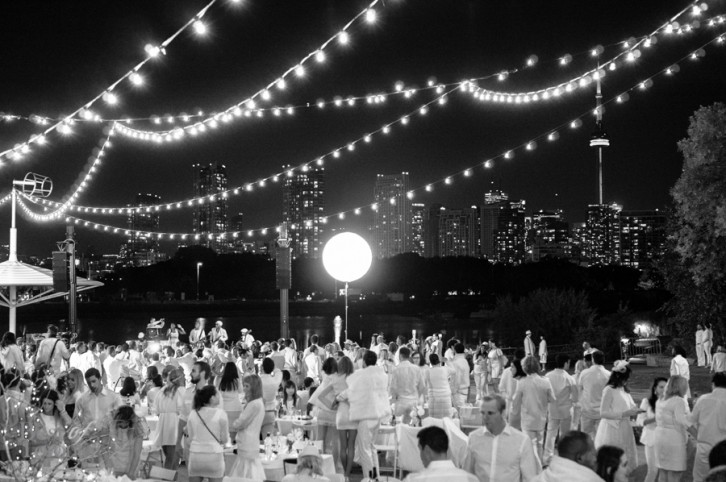 1500 people wearing white, all are met in the same time, same place, same goal: stop the time and have an amazing moment.
Beautiful dresses competing with the pretty tables. At 9.30 everyone turn on their sparkles and one more time it's magic …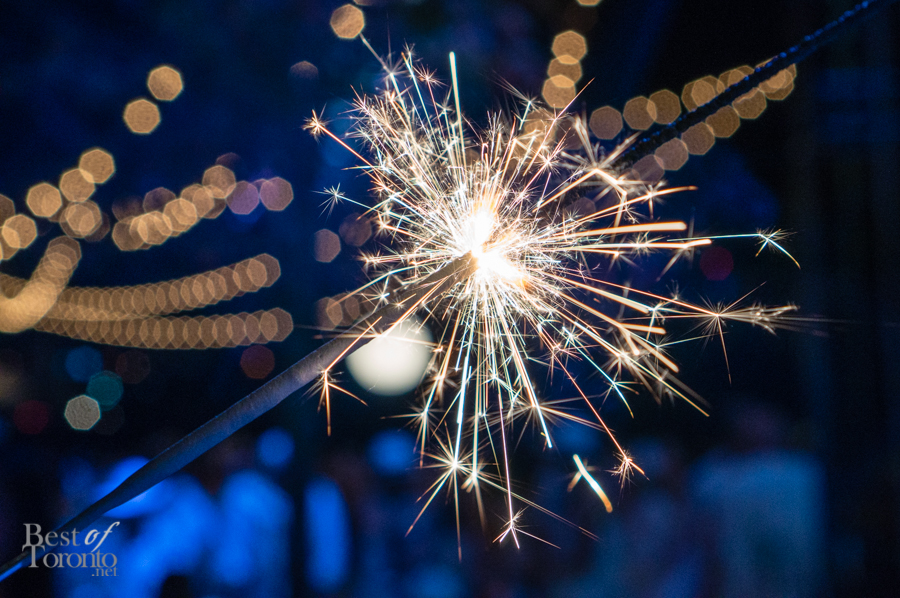 Dinner finished everyone meet on the dancefloor anf after party still until 11.00pm, after it's time to clean everything. To remove every mark of our coming. To take away our good instants with us and to come home. Au revoir Diner en Blanc 2014 à l'année prochaine !
Marjorie spoke about us at the Toronto francophone radio
Thanks Peggy for giving me the opportunity to work in this event, thanks DEB team for organize this amazing event. Congrats all of the volunteers for their time and their energy. Thanks our 1500 guests. I had an incredible evening, I met wonderful people, I ate cheese directly coming from France, I left my head in the stars and today came back to the reality was a little hard .. Dream's life.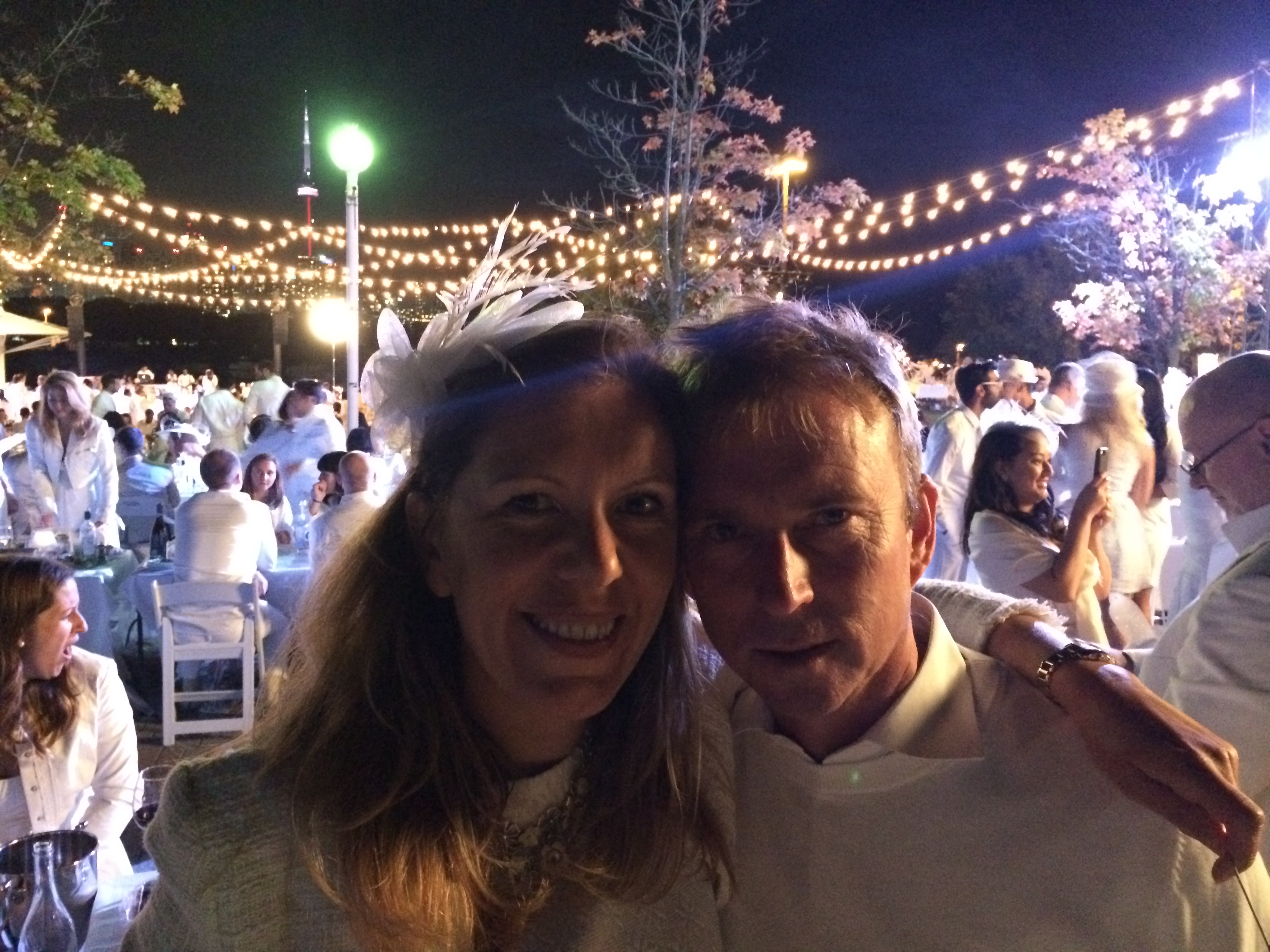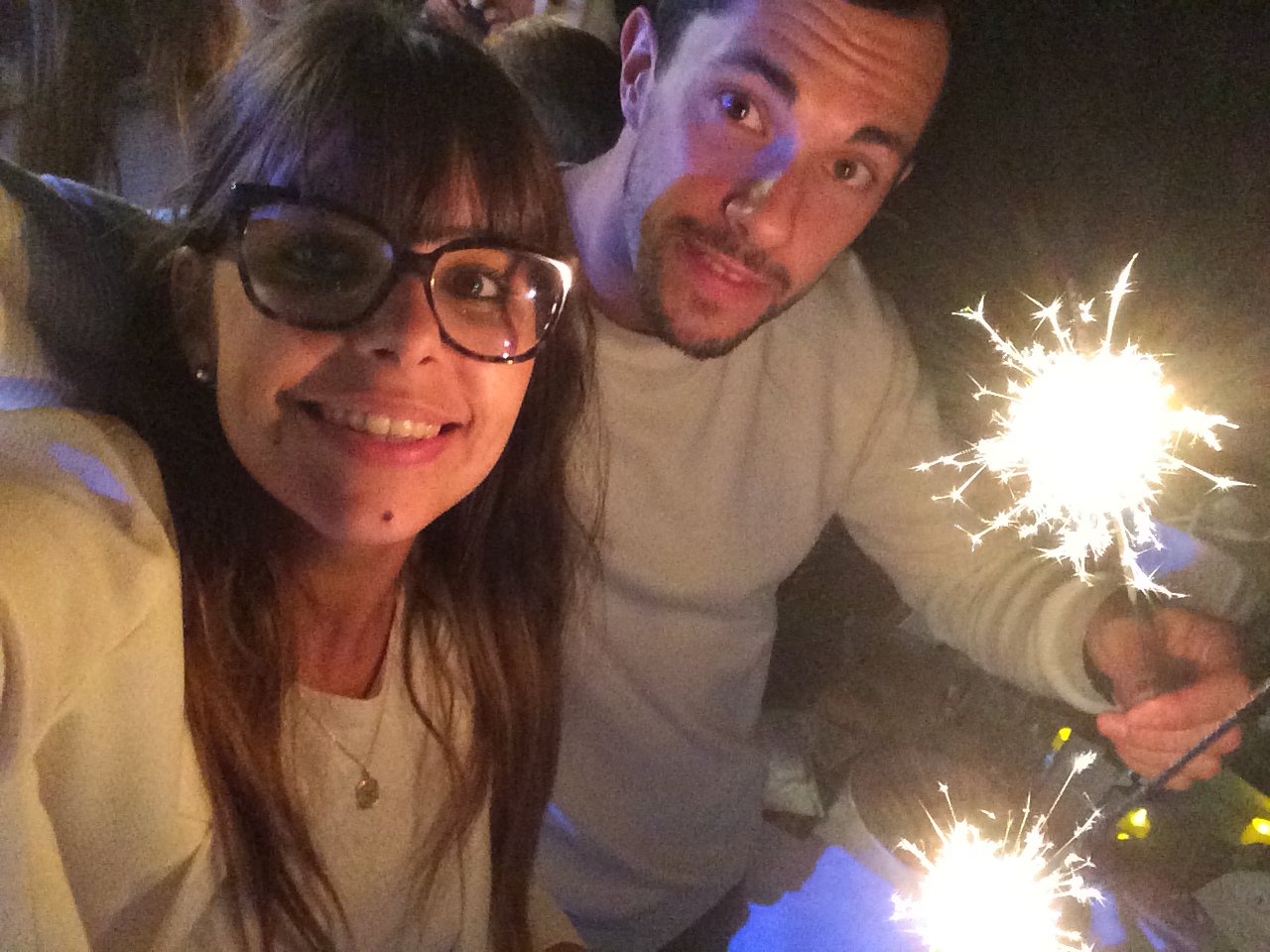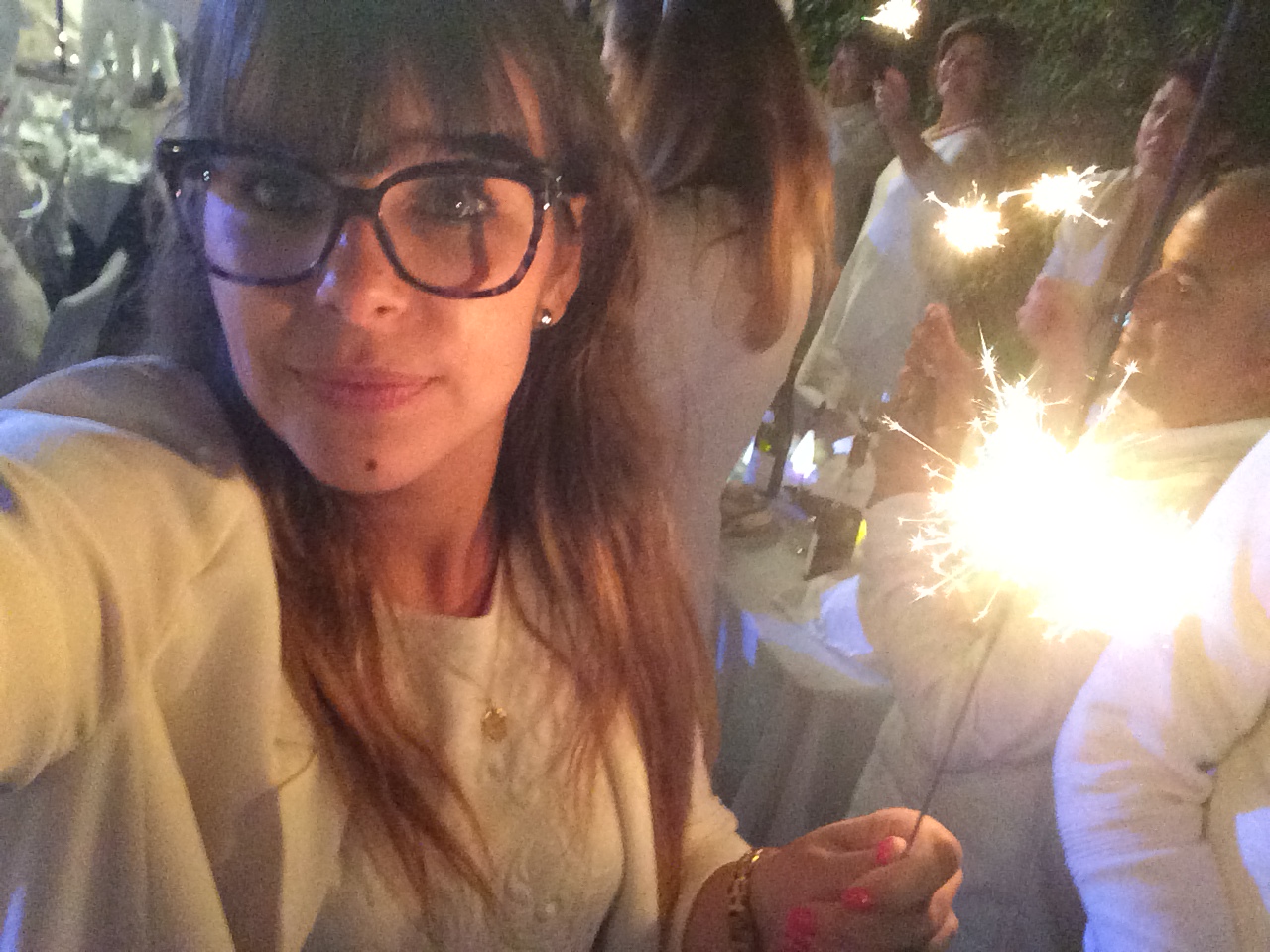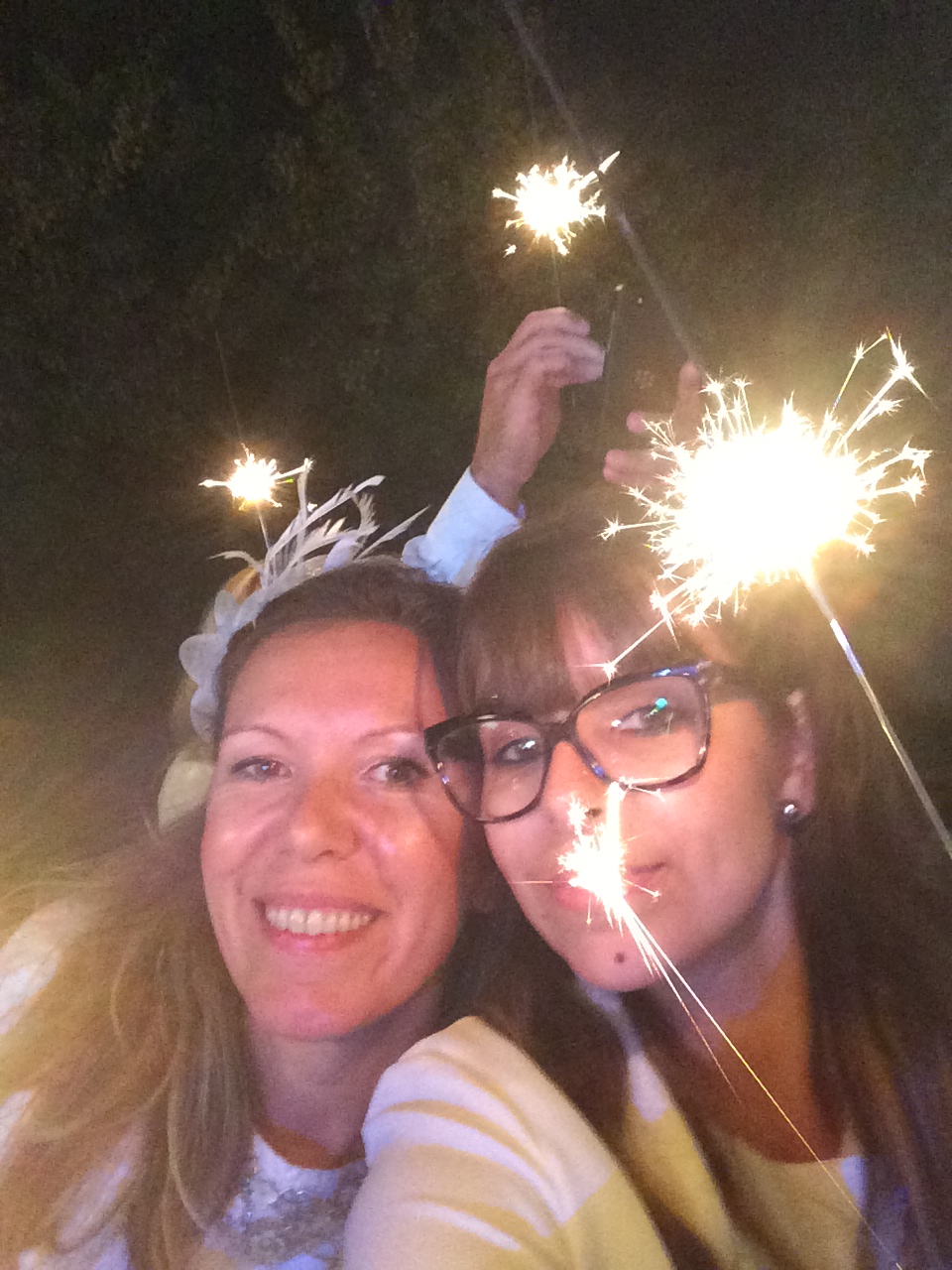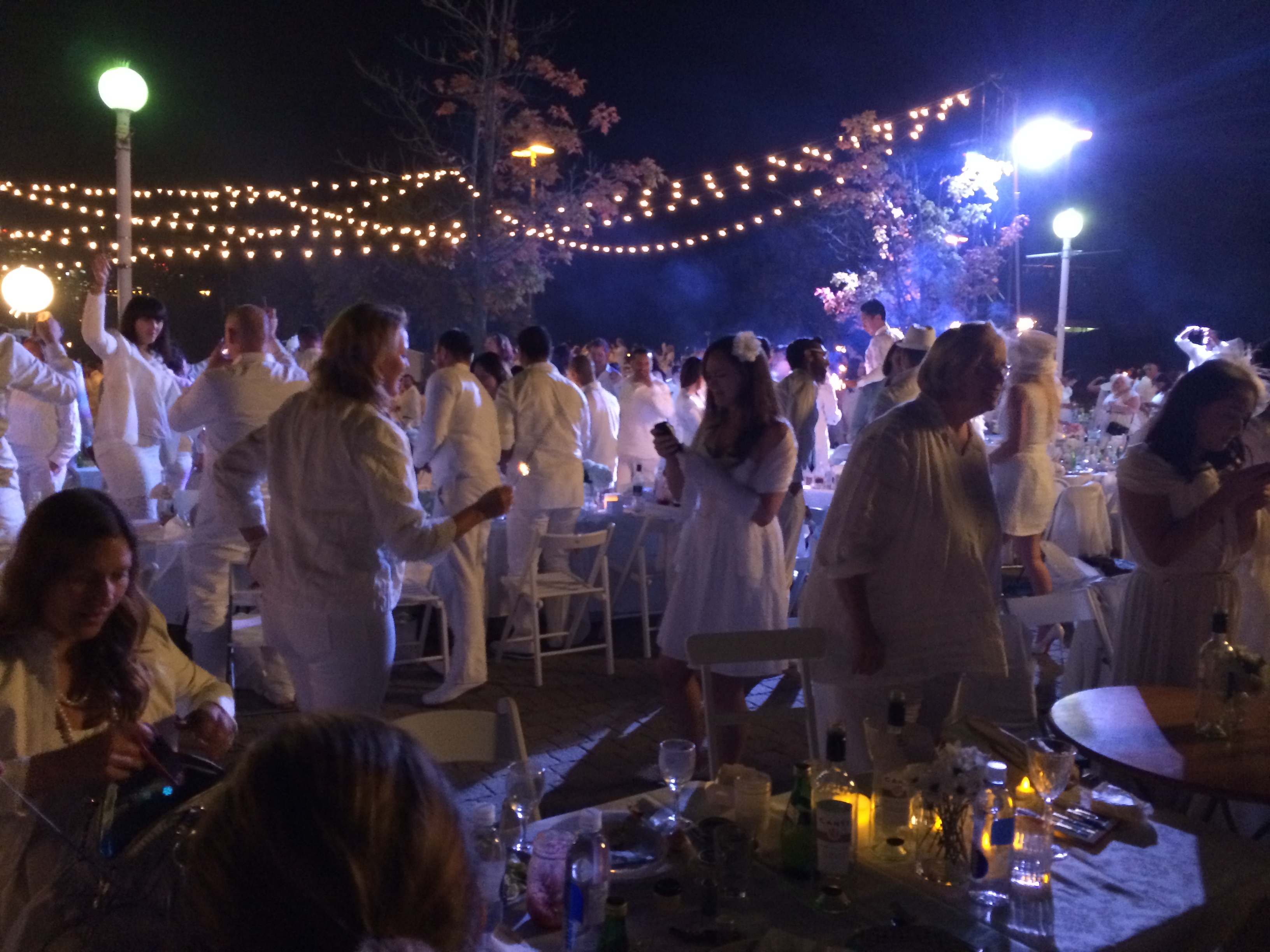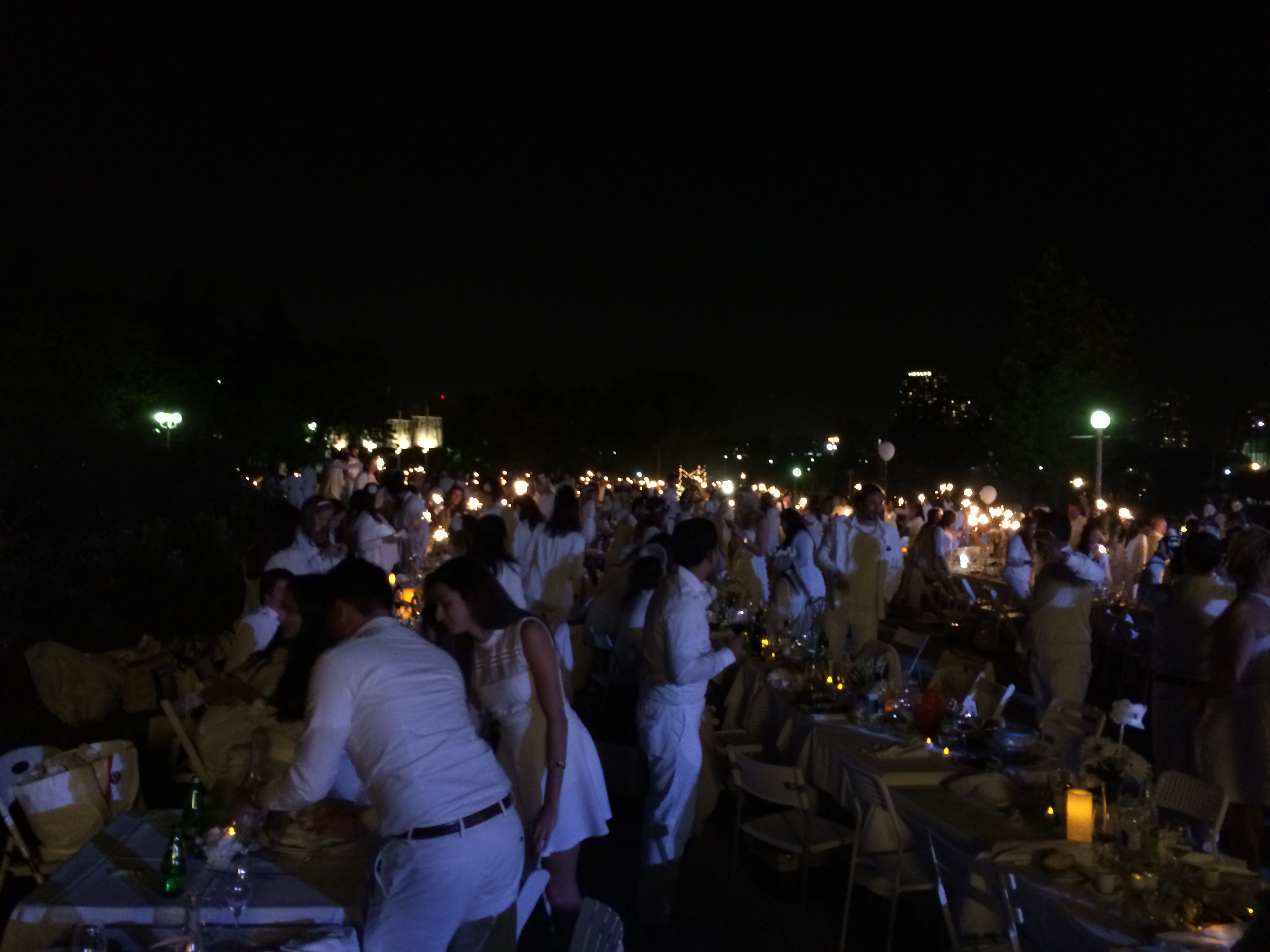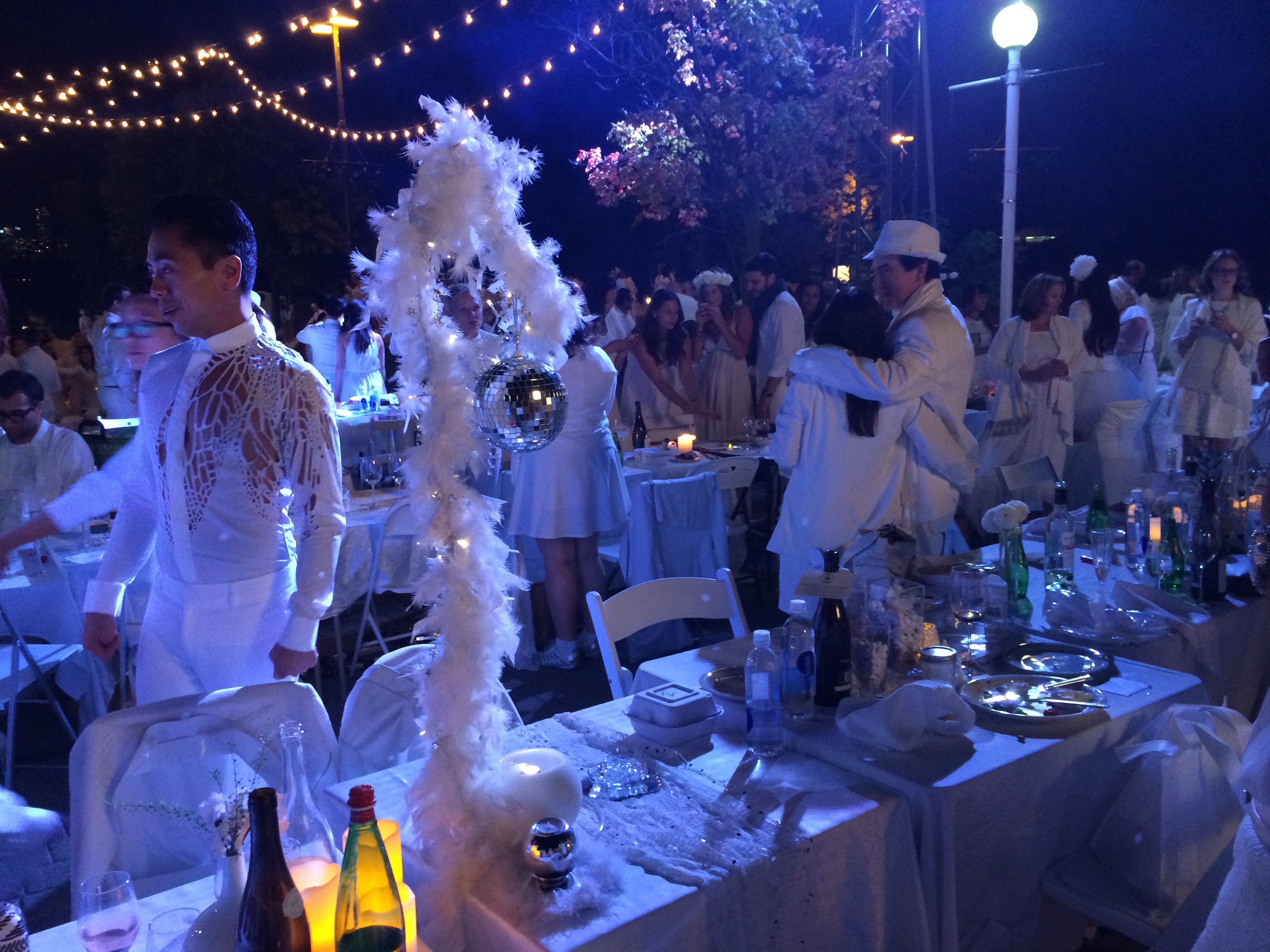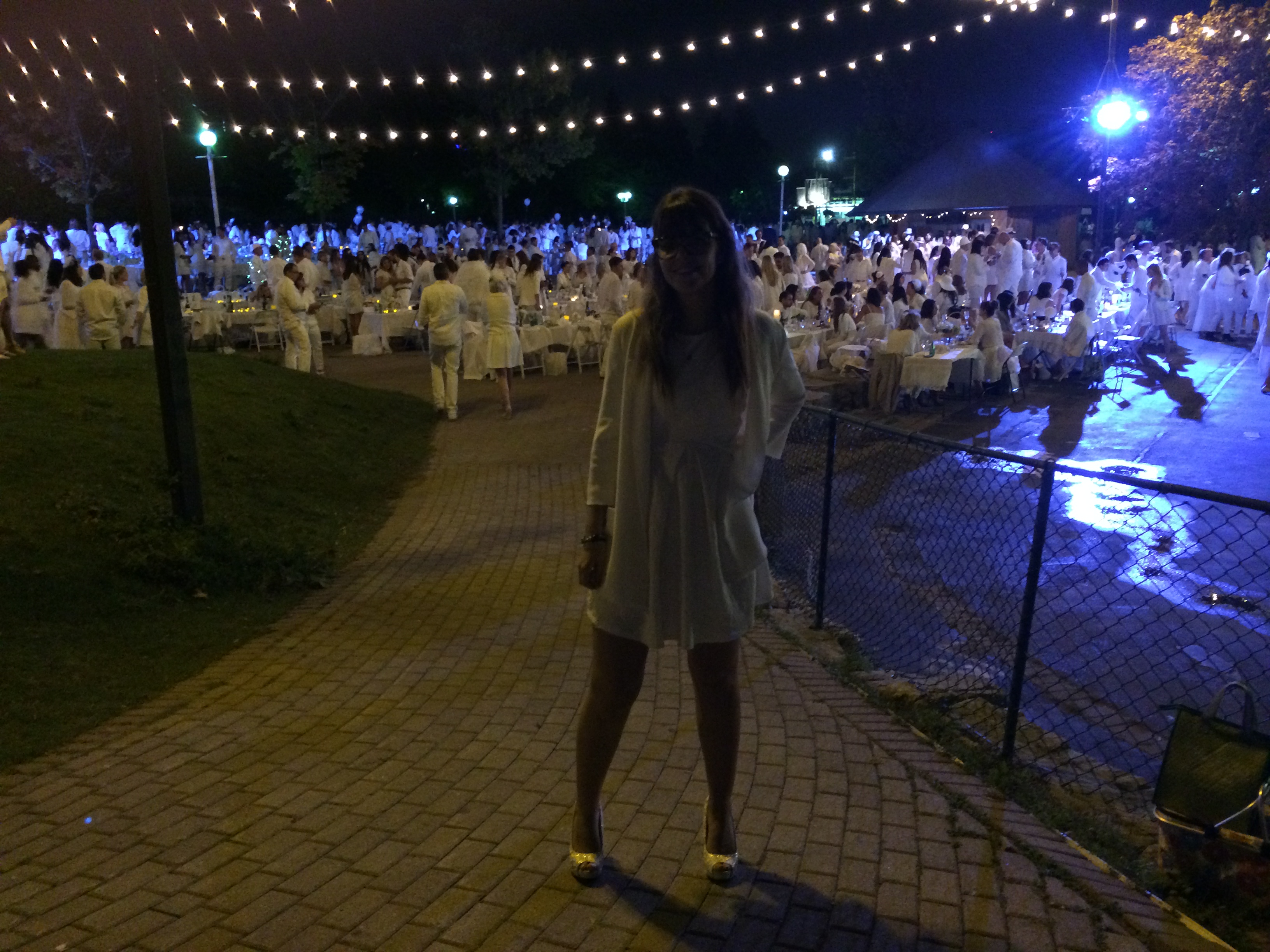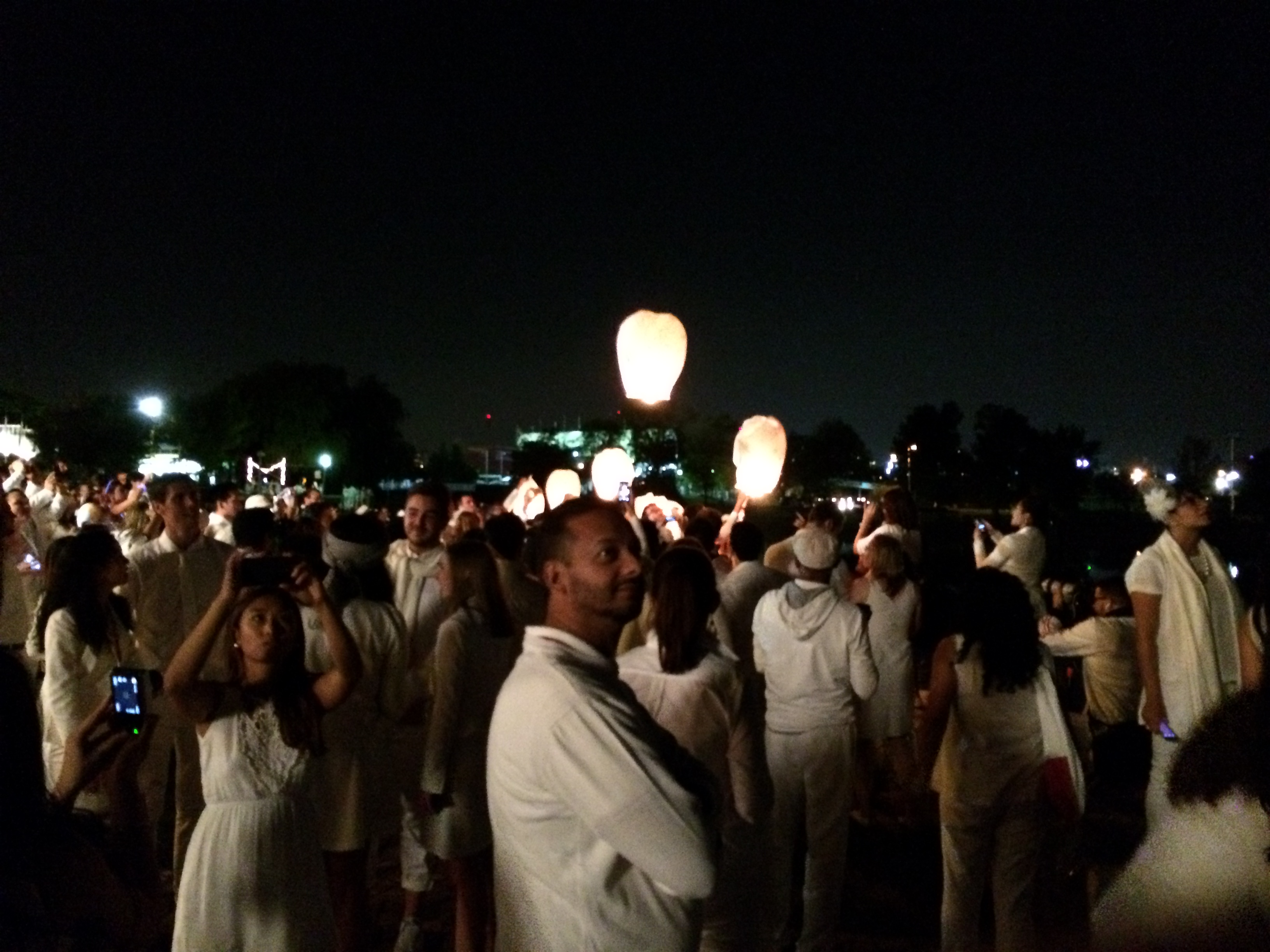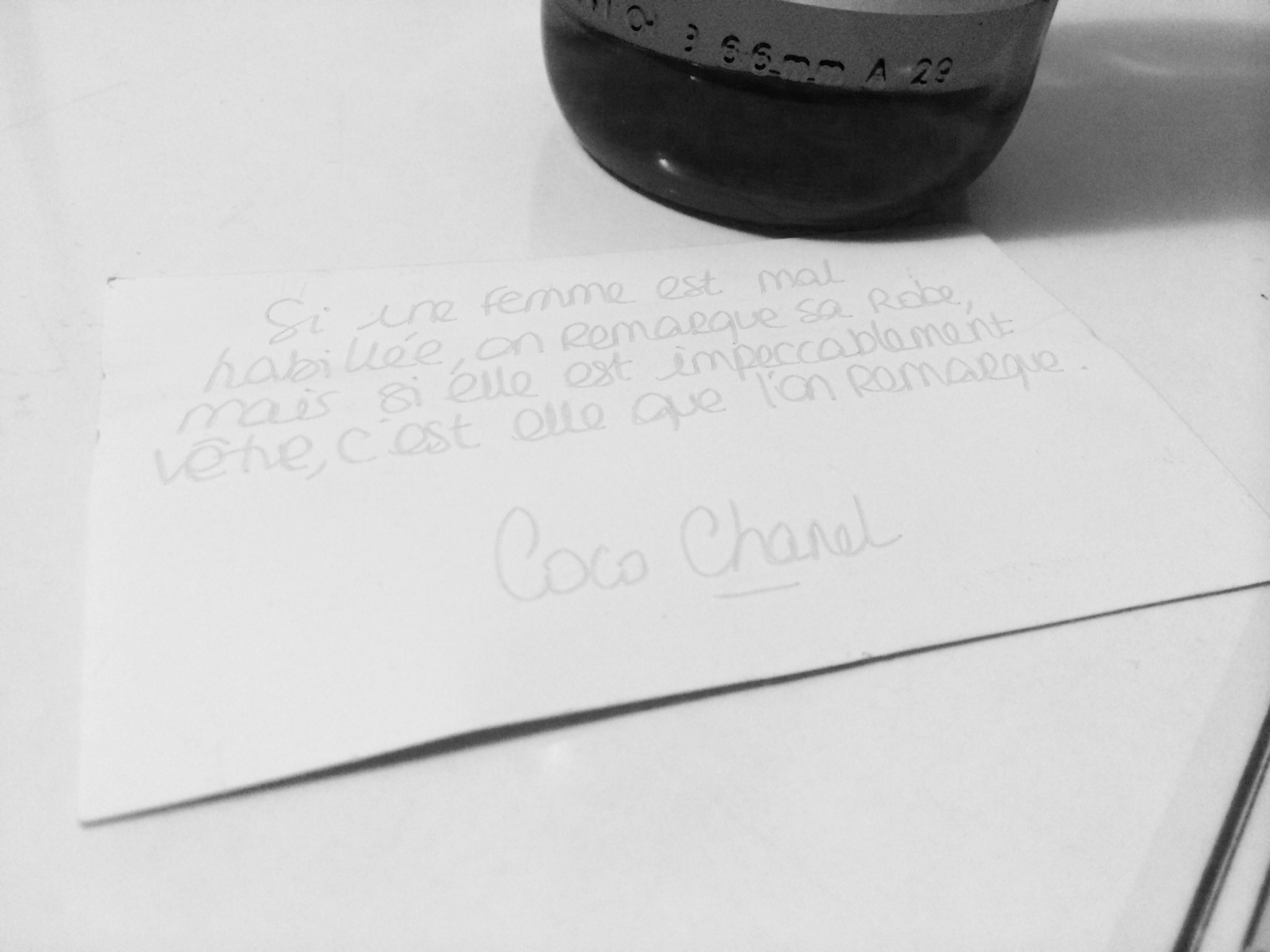 Contact:
Facebook: Le Diner en Blanc Toronto.
Twitter: Le Diner en Blanc Toronto.