For the ones who just arrive little reminder , beginning of February I had a crazy idea to take 9 girls new in Valence to let her choice one place in Valence which means something for her. I gave this list to the photographers, profesional or enthusiast, all passionnate. And I organized the photoshoot. They never met before. We had incredible moments. We share so much. We laugh a lot. I worked on it and now I'm so proud to introduce you to the portraits. You can also watch the teaser again here.

Portrait #1 – Portrait #2 – Portrait #3.

---
This portrait is special. Claire is one of the first girl who join the #BeFringFitCrew just few months after she arrived in Valence. Months after months we discovered a new Claire. The one a little bit shy disappears to let the energetic and very motivated one.
It's also special because of the person hidden by the camera. Olivia from Twinny Mummy and Cie, the one who usually takes pictures from my blog.
Now you know why this is special for me let's meet Claire.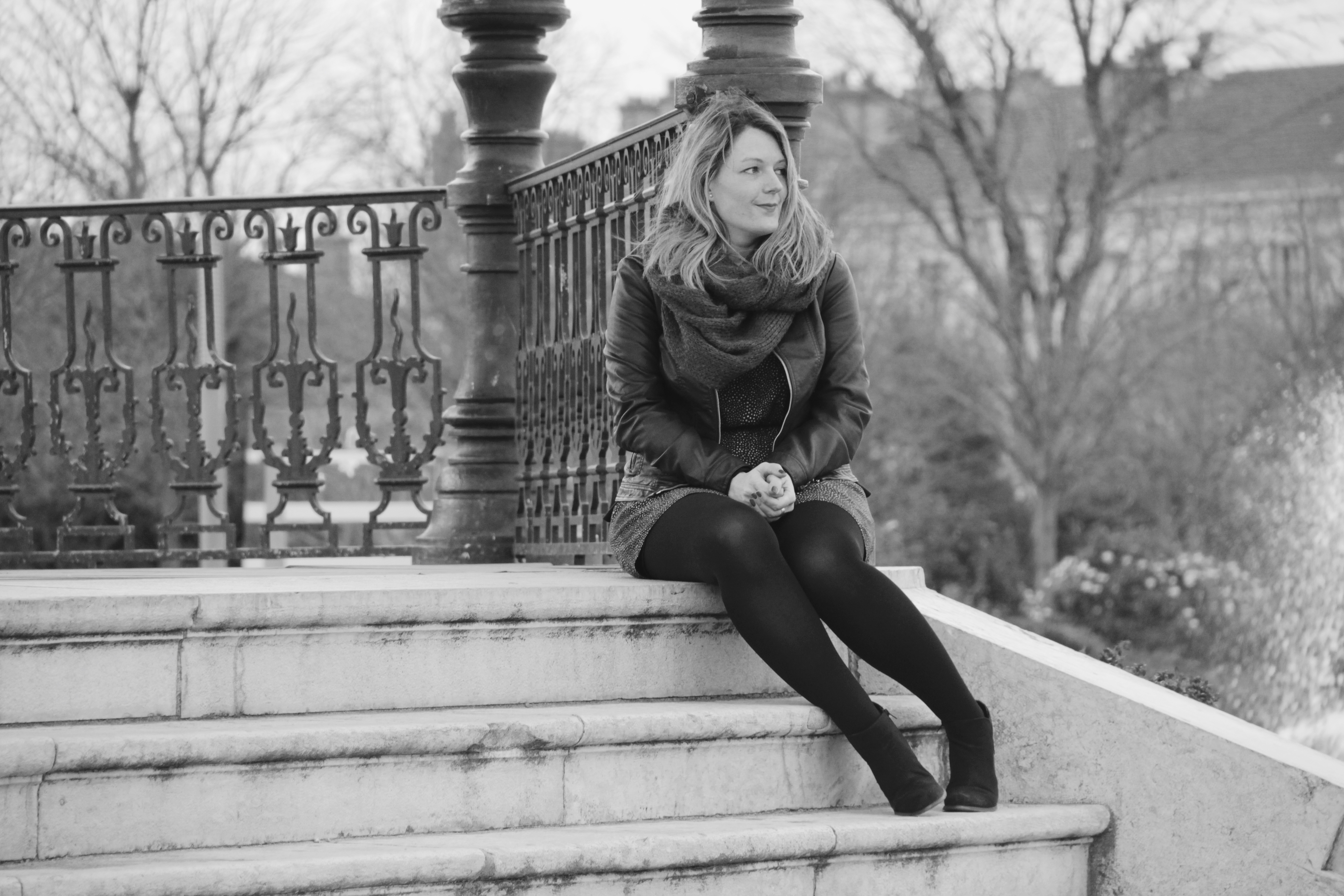 Claire is a chti, it's how people from the very North of France are called. A true one, the one who can speak the language from the North if she met someone from the same area. She grew up in Pas de Calais, you know far far away, she studied 6 years in Lille (Lovely city I introduced you few weeks ago here) and she finally left to follow her boyfriend in Nantes during a year.
New place to work for mister Claire. They were both agree to move in th South of France. Claire moved to Valence by love. Love of her boyfriend and also love of the sun. First they choose Lyon, but they quickly realize the crazy traffic and the expensive cost of live don't match with their perfect South life. Valence is finally a good compromise.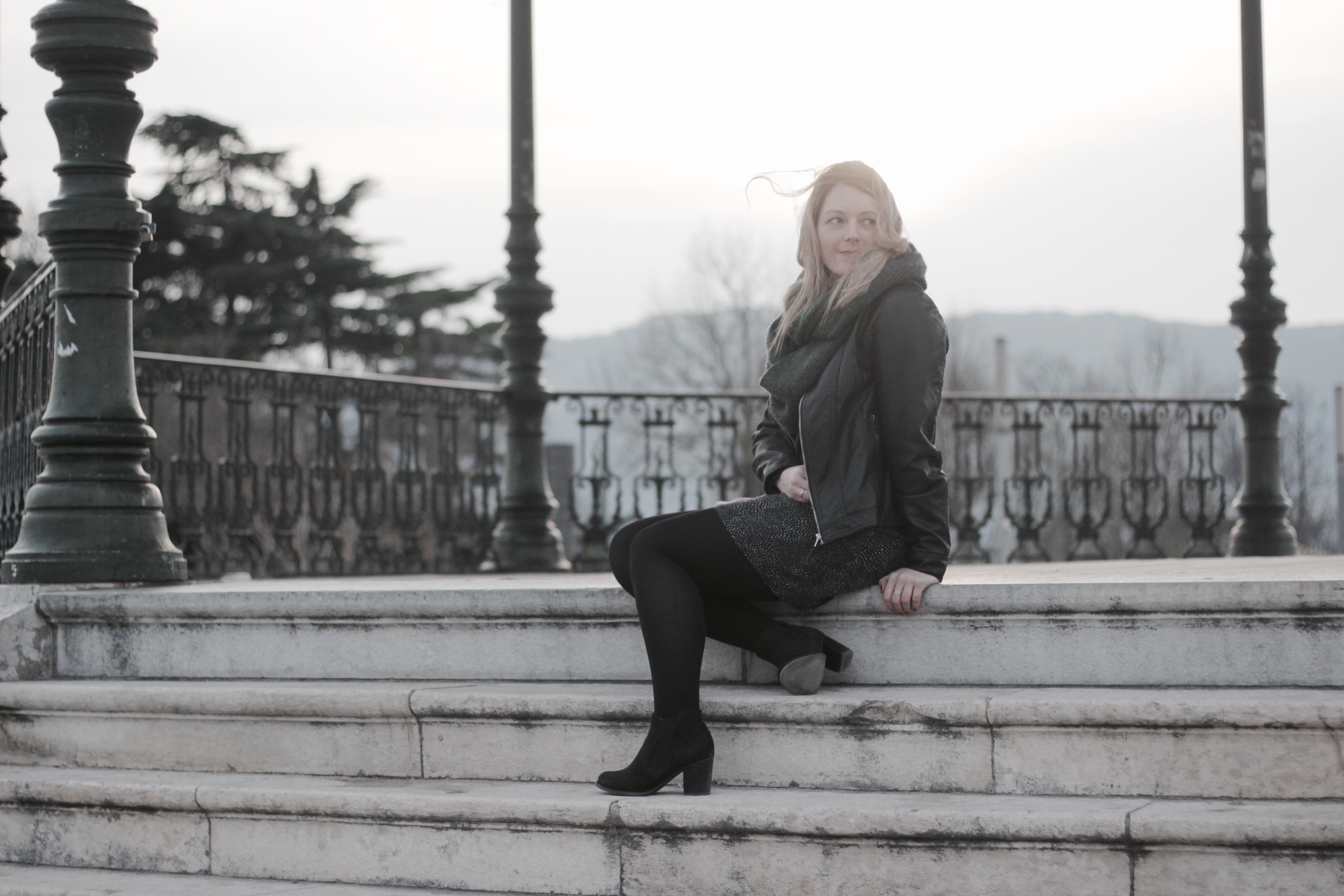 Obviously when you lived in big cities like Lille or Nantes, moving to a smaller city can be scary, you are afraid to miss for something. I remember one of our first run, Claire discovered our Sephora she was so excited ! Claire was one of the first "not native from Valence", it may be why she marked me that much. I was back in France for few months and I had someone to show my city like she was a tourist.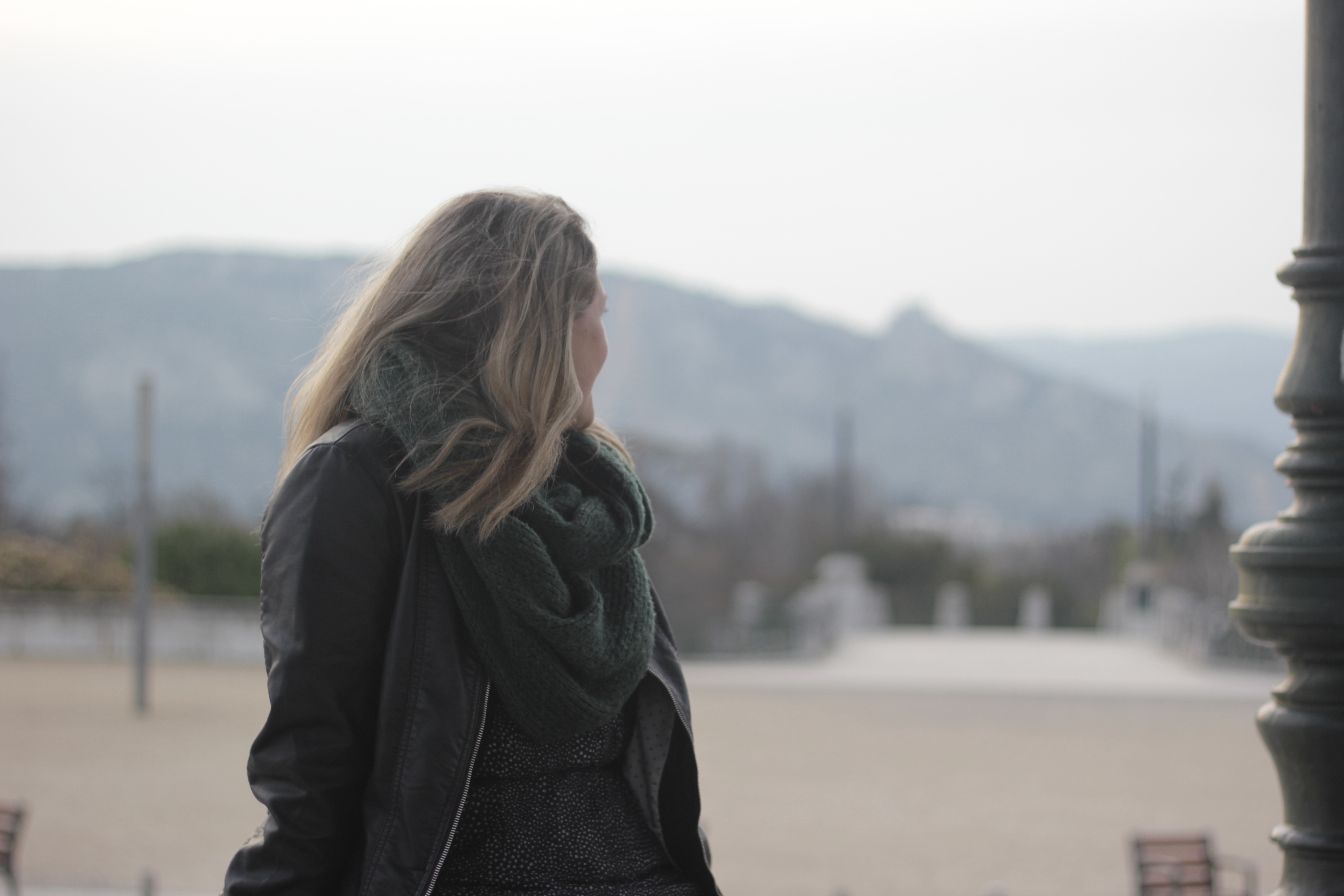 Her interview was of on the most beautiful, full of emotions, very touching to see all the path we have done together. She explained me she started discovering the city when she joined the #BeFringFitCrew, the small streets, the panoramas, step by step she appropriated her new home. Even if the sun attracted her here on the first place be far from your family and friends is never easy. She loves to say that everything start on the Comète parking lot, which was our meeting spot at the beginning.
Since I made her try our "ravioles". And guess what ? She bought her own ravioles for the first time last week. It's a blessed feeling to see her starting a new life here and overall to see her happy now, enjoying every sunray, every drink we had on the patio, every girls night out. Claire is this kind of positive person.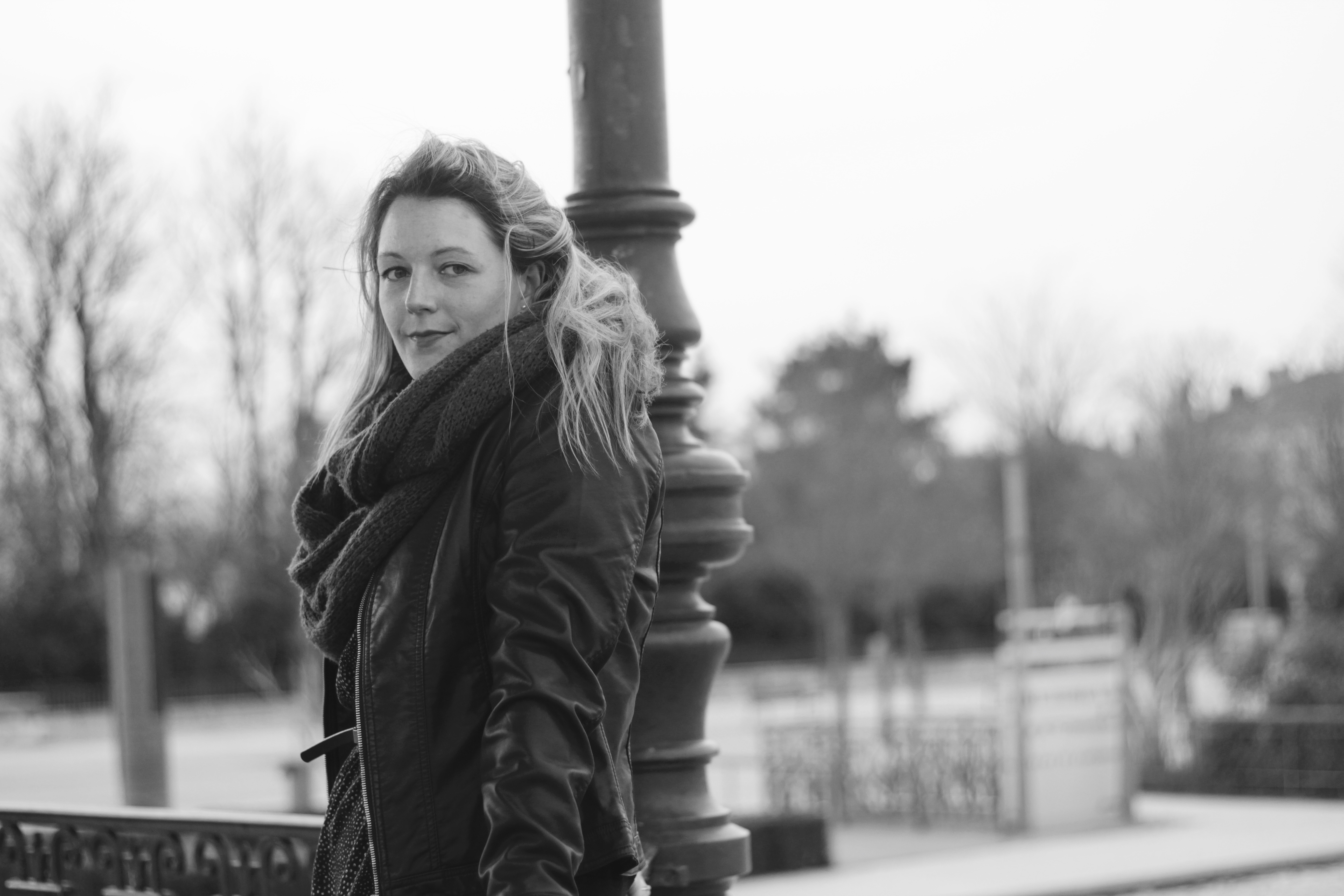 Finally time goes and Claire realize all the advantages of the big city she gots to live here keeping a human size. It's all she always wanted.
I asked her few advices for someone moving in Valence: come, visit, park your car in the comète parking lot !
I remember when I just started the project I asked her which place she wanted to choose, she was one of the first one to reply. She wanted the Kiosque Jouvet (we have Kiosque Peynet and Parc Jouvet actually). Was so cute. She finally went with the Kiosque Peynet. Our beautiful lovers kiosque which proudly thrones in the middle of the champ de Mars, photographied thousands times by tourists and people from the area, a landmark for many of us. For her it's a beautiful transition between the moutains you can see in front of you, with the Crussol Castle, and the city. A amazing "border". She also told me they don't have this kind of monuments back home. One more reason to choose it.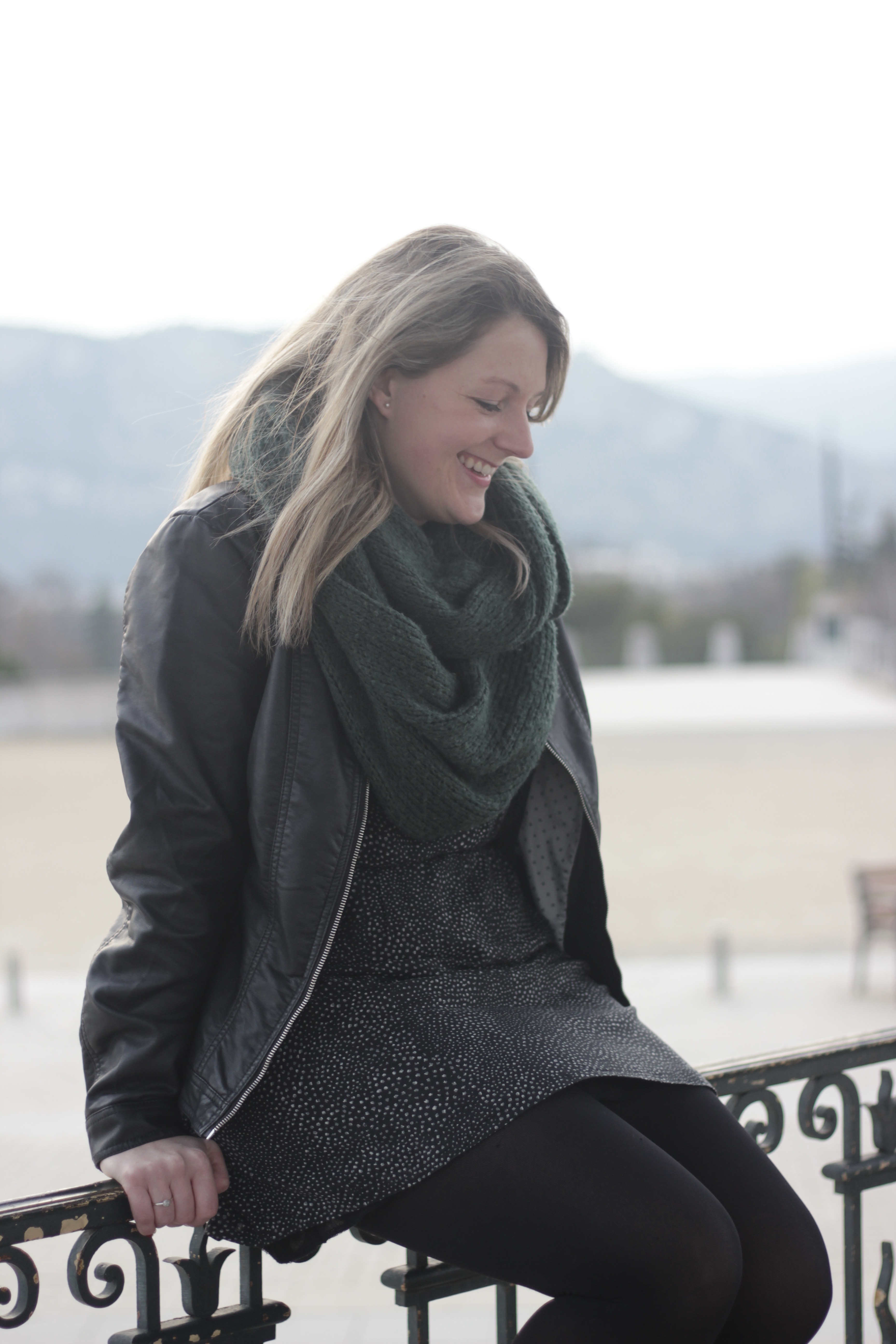 We finished this interview by a lovely declaration by Claire to thanks me about her integration here. Sometimes people asks me why I spend so much time working on a blog, why the #BeFringFitCrew, simply for these moments. For the social interaction, the beautiful stories and all the happiness I'm able to live every day.
Thanks Claire for this special portrait.
Thanks Olivier for seing yes once again.
Model: Claire Place: Kiosque Peynet Photos credit: Olivia from Twinny Mummy and Cie.
Let's meet next Monday to our next visit …
With love.