The weeks go at a crazy pace, I wake up every Friday telling myself: already? Not that I complain of not seeing the time pass on the contrary, but I do not understand how the time can run so fast. The mystery of time. In a few weeks Canada will celebrate the 150th anniversary of its independence and me the 3 years of my first steps on Canadian soil, and of the blog at the same time. Four years ago when I started the idea of going abroad I was leaving for a year, to speak fluent English, it was my idea, my challenge. We were in 2013. 2017 seemed to be so far away.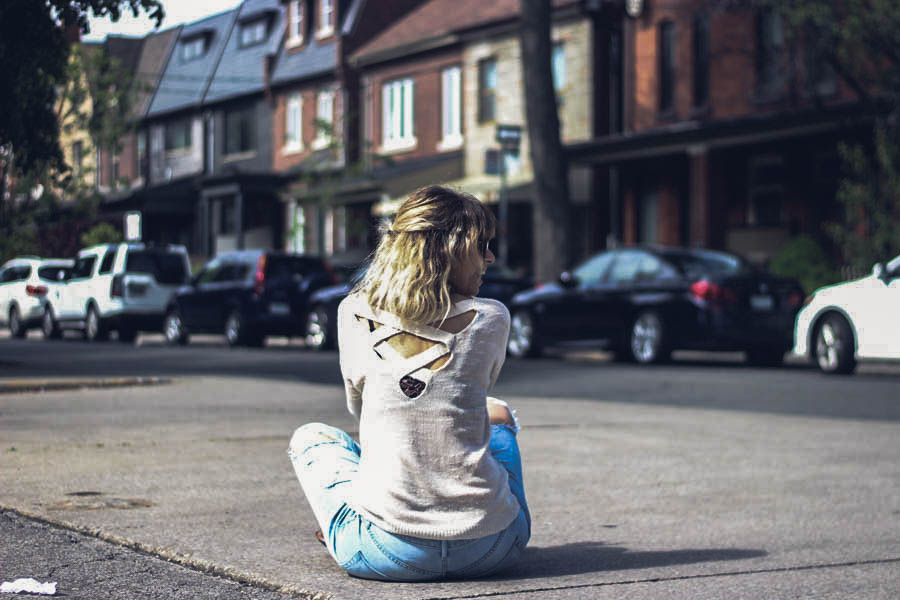 Today I am back but I am no longer new, I know the streets, I speak the language of Toronto, I have Canadian friends, I feel at home here. You are more and more to write to me saying that you arrive soon, you have many questions, I prepare a great article on this subject with all my advice, and I sometimes find myself to be "jealous "Of the excitement you feel. When everything is new, when one throws oneself with eyes closed in a country of which one knows nothing or very little. I still remember exactly how I felt the first day, I remember where I walked, my first meal. I had realized a dream and I wanted this moment to last forever. Nobody could steal that moment. The day I realized that Canada was going to change my life.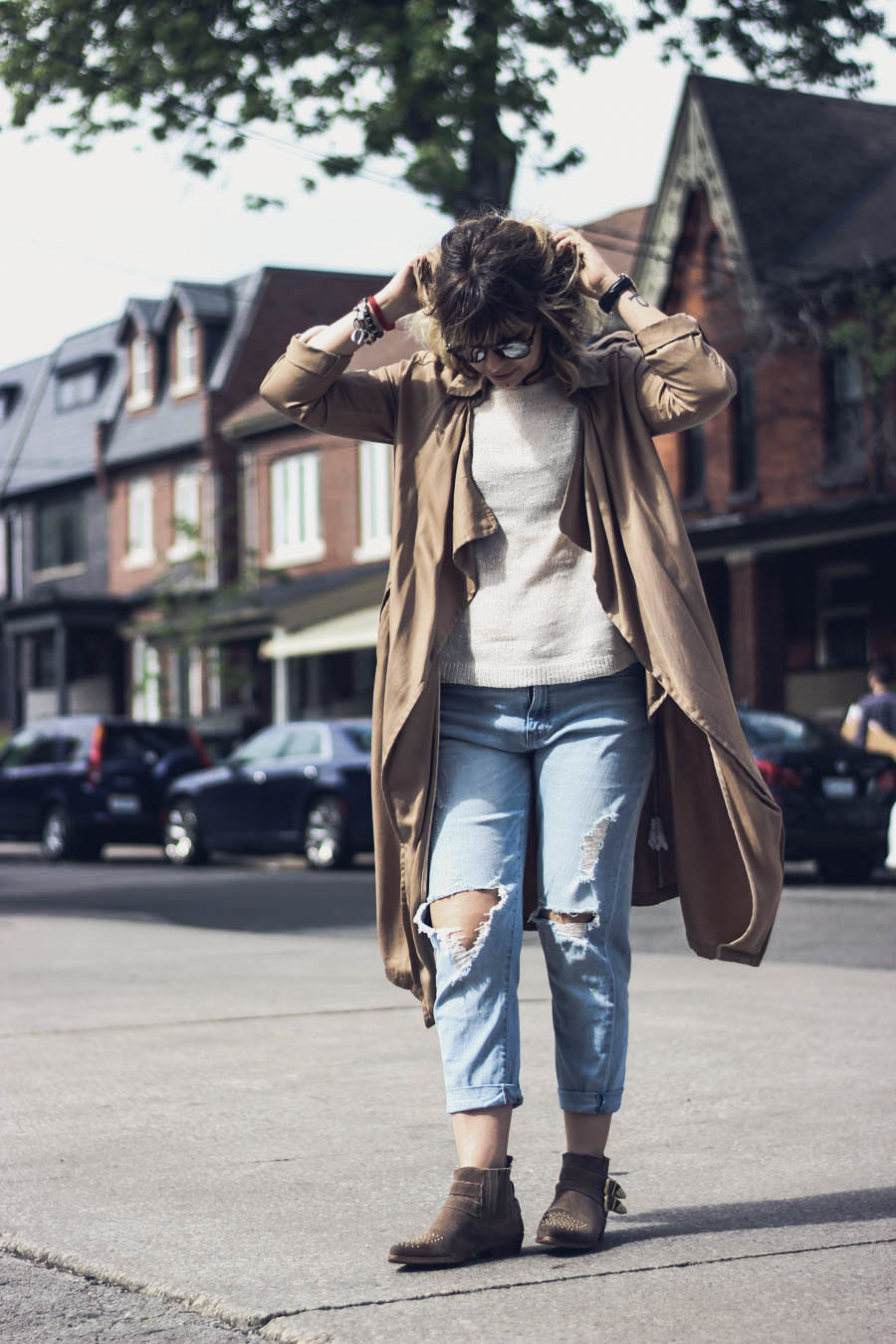 Be certain of one thing, leaving is never obvious, staying either and I believe that constantly the questions are jostling. More or less but it is never something that we really archive.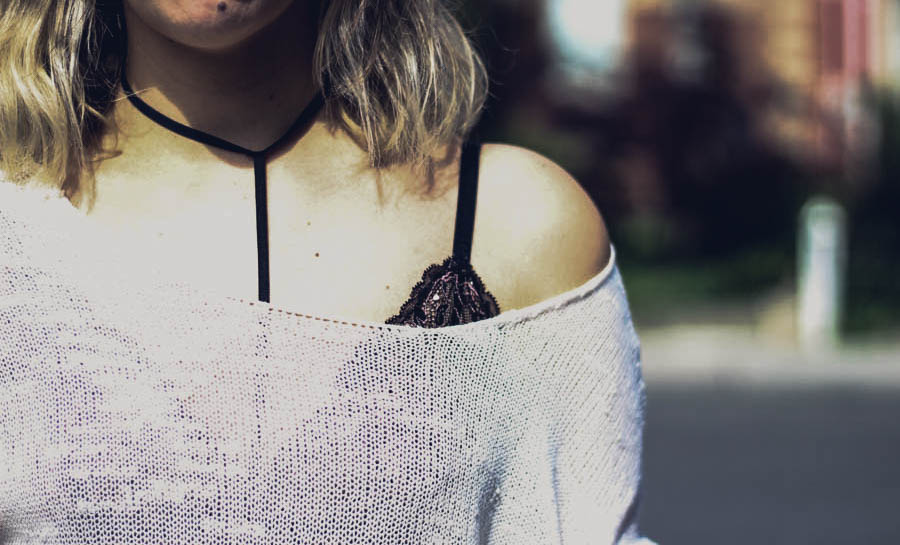 Otherwise for this look than new or almost. I'm a big fan of Transparency games. This little knit in mesh from Forever21 does the job completely with a plus a super cannon back. The little light sweater is one of the top 10 things to have to spend a spring without freezing the loaf here. Then a boyfriend jeans torn .. again! Yes I love comfort, casual sneakers or chic heels it works with everything! I must say that I was pleasantly suprised at the quality of Uniqlo, the material is top. My boots already seen here and my bra Senza shopped the first week of my return but I still had not worn. I was waiting for the beautiful days, it is so pretty I did not want to hide it completely!
I also believe that this is the first time in almost 3 years of blog that I have my natural hair on a look! After 13 years of regular smoothing I lost my little girl curls but not totally the volume;)
Do you think what rather natural or smoothed out for you?
Belle soirée mes petits loups à frange.

Sweater: Forever 21 – Jeans: Uniqlo – Trench: Pimkie (same at Forever21) – Boots: Steve Madden (sold out) – Bras: La Senza