By doing the market the other time I saw zucchini from everywhere and I was wondering how to eat them. Yes, it is this kind of existential problem that drives my life. Courgettes = ratatouille. Yes I also have simple shortcuts. So I dug in my little head. Ok I mainly dug in the results of my super buddy Google. I found this recipe for tart with vegetarian zucchini! No need to be vegetarian to appreciate it 😉
For this recipe you will need:
1 puff pastry

3 zucchini

lemon juice

2 tablespoons of mustard

Some almonds

20cl of soya cream

Herbs of Provence
I do not really salted so I do not talk about it but you definitly can.
Everything is ready ? Let's go !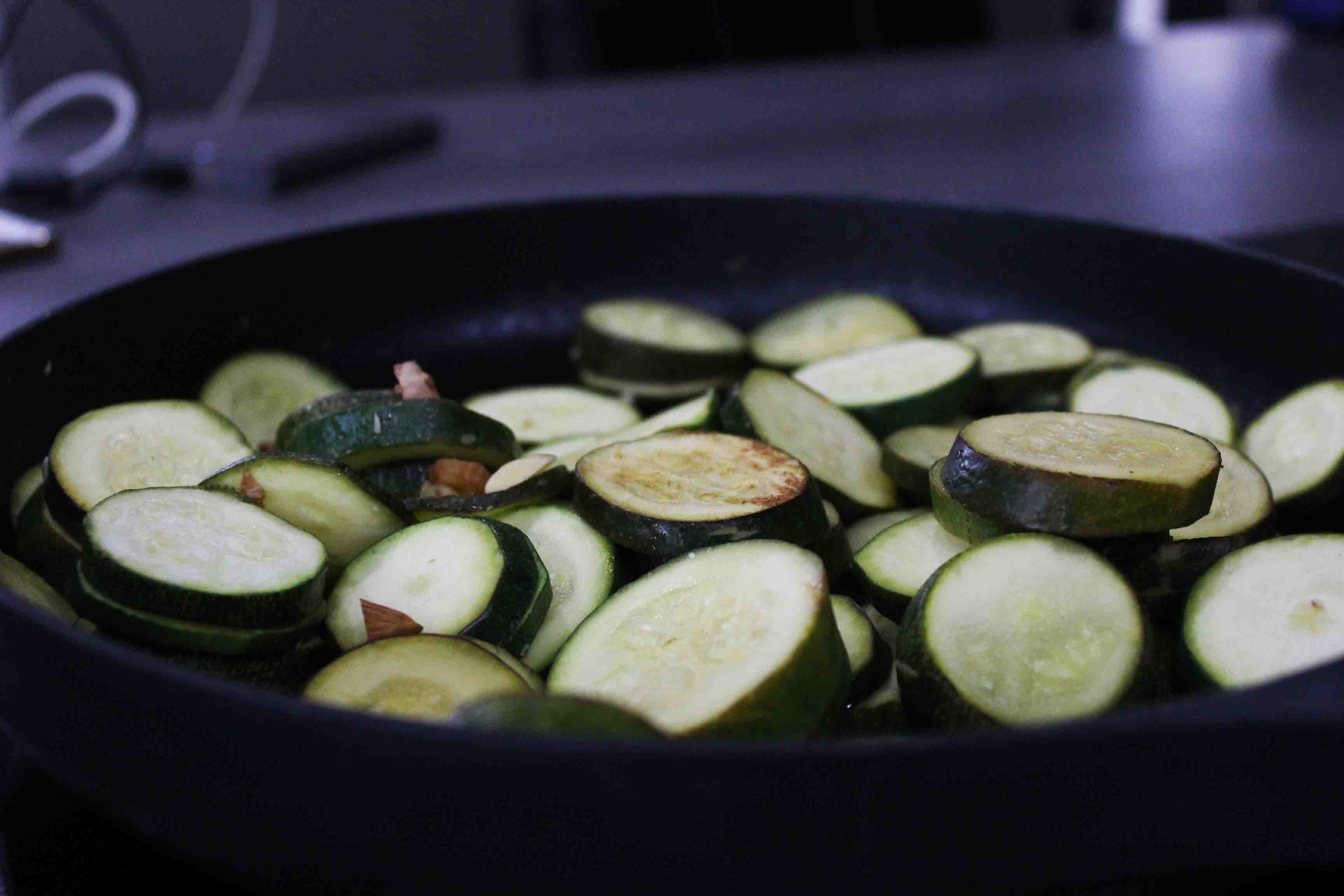 Preheat oven to 180 ° C.
Sauté the zucchinis in a skillet.
Add the almonds cut into small pieces (I took whole ones that I cut roughly)
Add the lemon juice.
Let cook without zucchini cracking.
Take the zucchini out of the fire.
Spread your puff pastry in a pie dish.
In a bowl mix the mustard, the cream of soya and the herbs of Provence. Salt and pepper to taste.
Spread this mixture on the bottom of the dough.
Divide the zucchini slices in a circle as shown in the picture.
Add over the roasted almonds.
Sprinkle with herbs of Provence.
Leave 35 minutes in the oven (to be adapted if you do not find it enough cooked).

Good appetite the greedy!

Tell me what you think, I loved it!