Sometimes I have ideas like that coming out of nowhere that suddenly become an obsession and can not wait … It's sometimes a little exhausting but it also happens that it is very greedy! I wanted to try the homemade cereal bars. I never buy so I do not really know where this desire comes from! Let's go !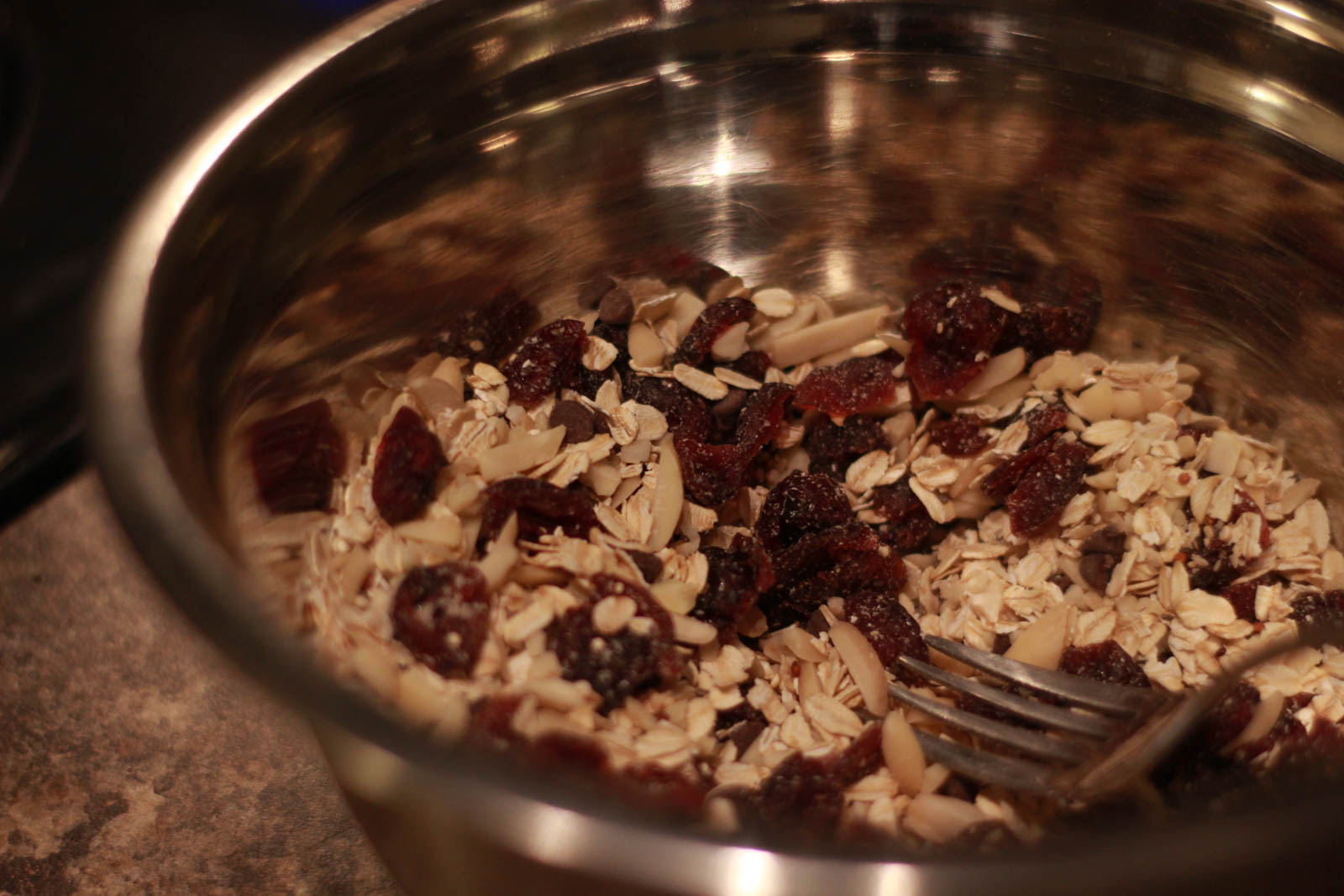 You'll need:
75 grams of oatmeal
25 grams of quinoa
60 grams of dried fruit (grapes, cranberries, apricots etc …)
60 grams of dried fruits (nuts, hazelnuts, almonds etc)
30 grams of butter
75 grams of honey
chia seeds
chocolate chips
1 spoon of cinnamon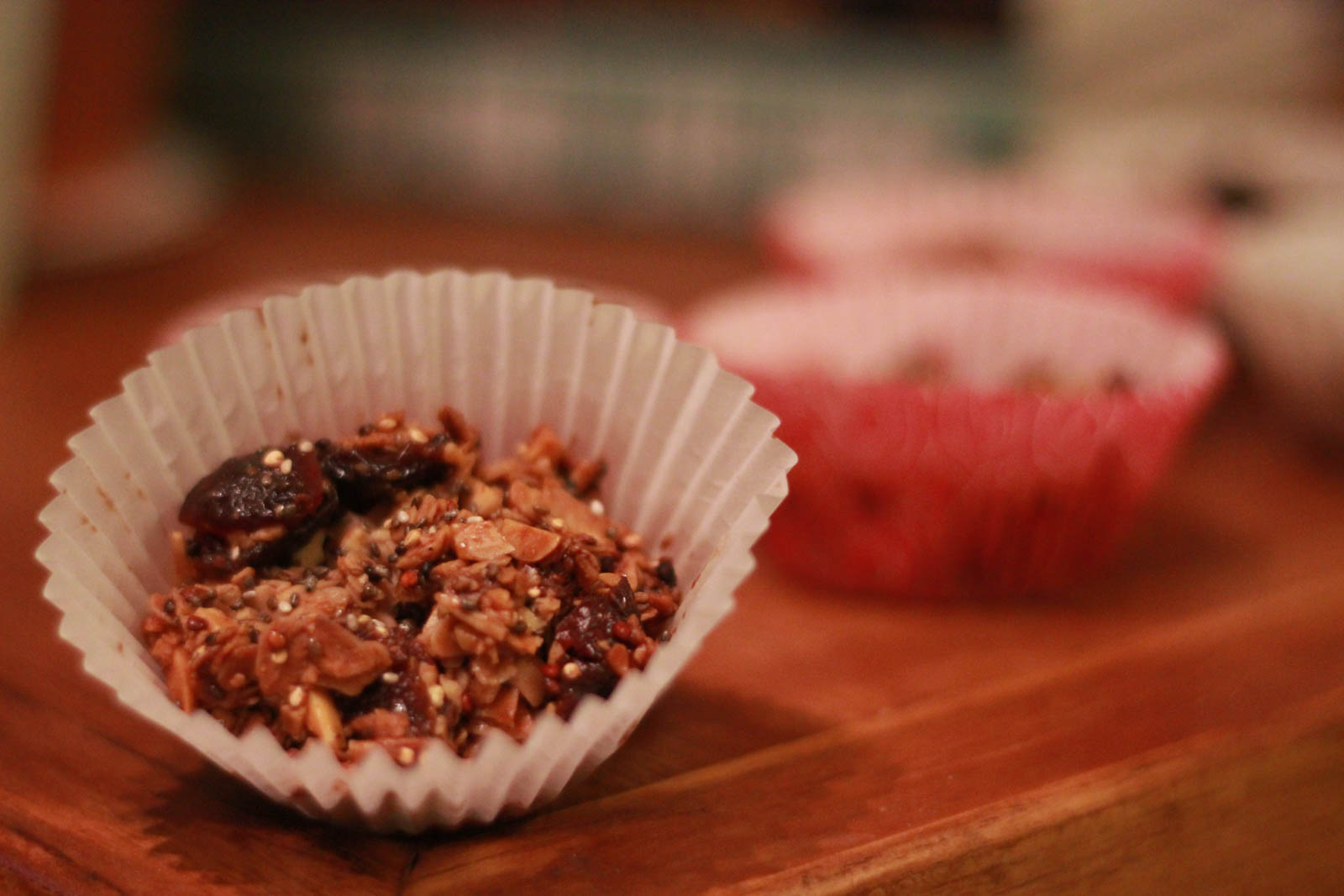 Let's go:
Preheat the oven to 175 degrees Celcius / 350 degrees Fahrenheit
Mix in a bowl oatmeal, quinoa, dried fruit, dried fruit, chocolate chips and chia seeds.
Melt the butter and honey in a saucepan, add the cinnamon.
Mix the resulting mixture into the cereal mixture.
Form bars with a mold or use muffin cups.
Cook for 10 to 20 minutes according to your taste (I tested 20 minutes it was a bit too cooked).
Place them in the freezer for 15 minutes to harden them (1 hour in the open air if you do not have a flat
Bon appétit !