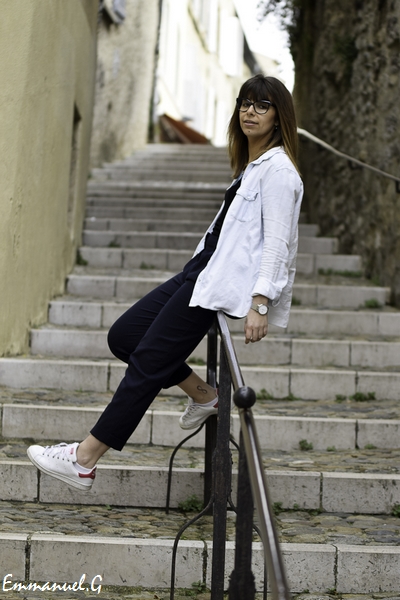 Weeks are flying so fast lately. I don't know if it's a consequence of the days getting longer but I feel like we have more hours so I add more stuffs on my agenda or I'm really crazy busy ! The fact is that we have so many things coming up soon and I'm so excited to tell you more about it !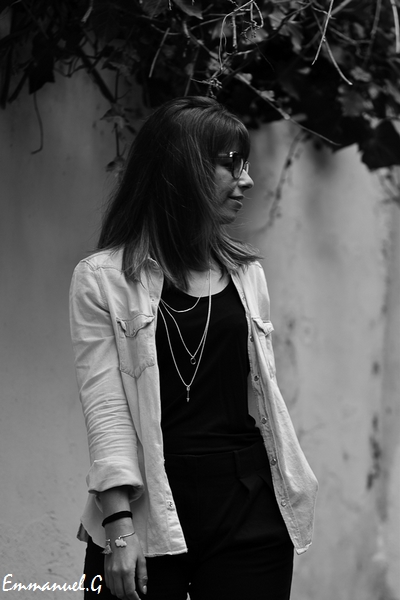 Few weeks ago I was contacted by 2 girls from Valence, jewlerry designers, I totally love their style. We met couple times and they told me about their story, how this idea came up around a bottle of wine on a Thursday night. Because Thursday night it's girls night, one to one dreaming about a new perfect world. Trying to imagine a better world they decided to create their own jewlerry to match with their outfits. After wearing it people around asked how they can have it too. Finally they decided to start a small online business.
 The one I'm wearing on the picture it's called Simply Funky and I like it for the design and the name. I love the 3 different levels. It will help a simple outfit to become more sophisticated.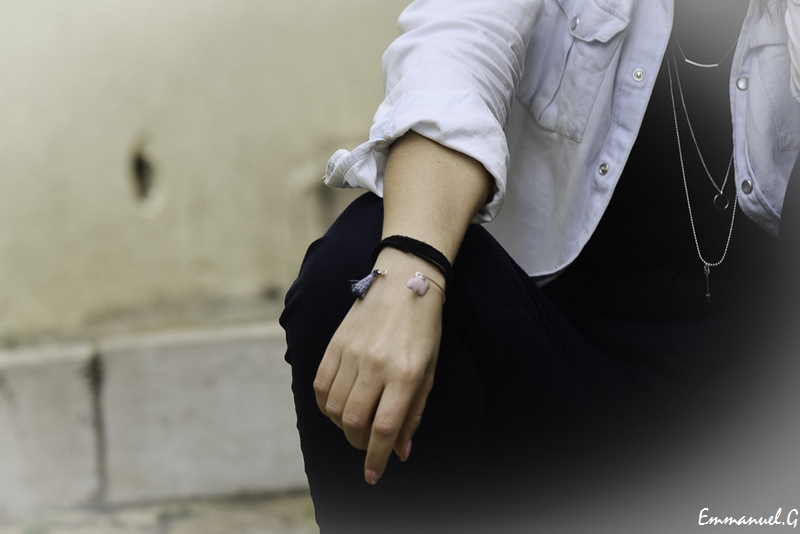 Talking about simple outfit that one is the perfect example. Classy pants, black shirt and jeans shirt. Nothing more needeed ! How to break the too serious classy pants.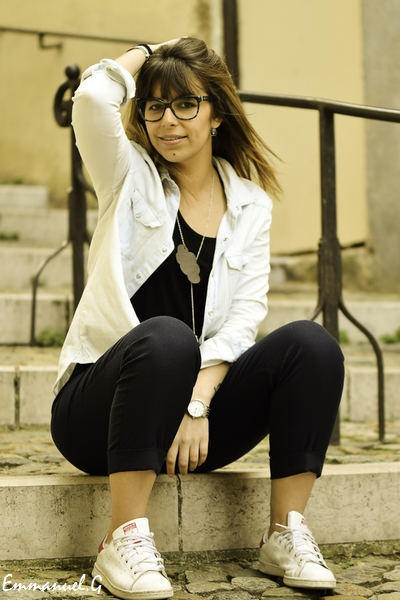 Les Michettes are not the only one working on this photoshoot, behind the camera you could meet  Emmanuel, passionnate photographer, not from Valence but living in for a long time now, he is also working on my photo project I launch few weeks ago. Sunday afternoon we realized shooting 2 and 3 as you could see on Snapchat. I'm so impatient to introduce you to this amazing project.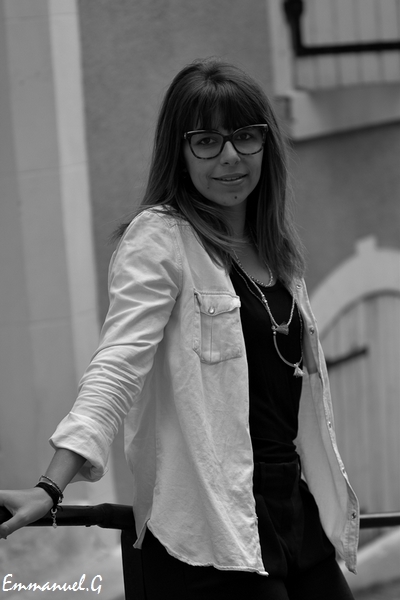 And once again I wanna share with you a piece of all the amazing things I'm able to do with the blog so let's meet on Facebook to win one necklace !
See you soon <3

Shirt: Zara – Pants: Mango – Shirt: Zara – Shoess: Stan Smith
Jewlerry: Les Michettes on Facebook and Instagram.