With my recent stay in France you were many to ask me on Instagram what I took to France, what I brought back to Canada. So I thought why do not you make a little recap of how I prepare my returns in France: the flight, the trip, the suitcase, the phone all that we talk about today! Let's go !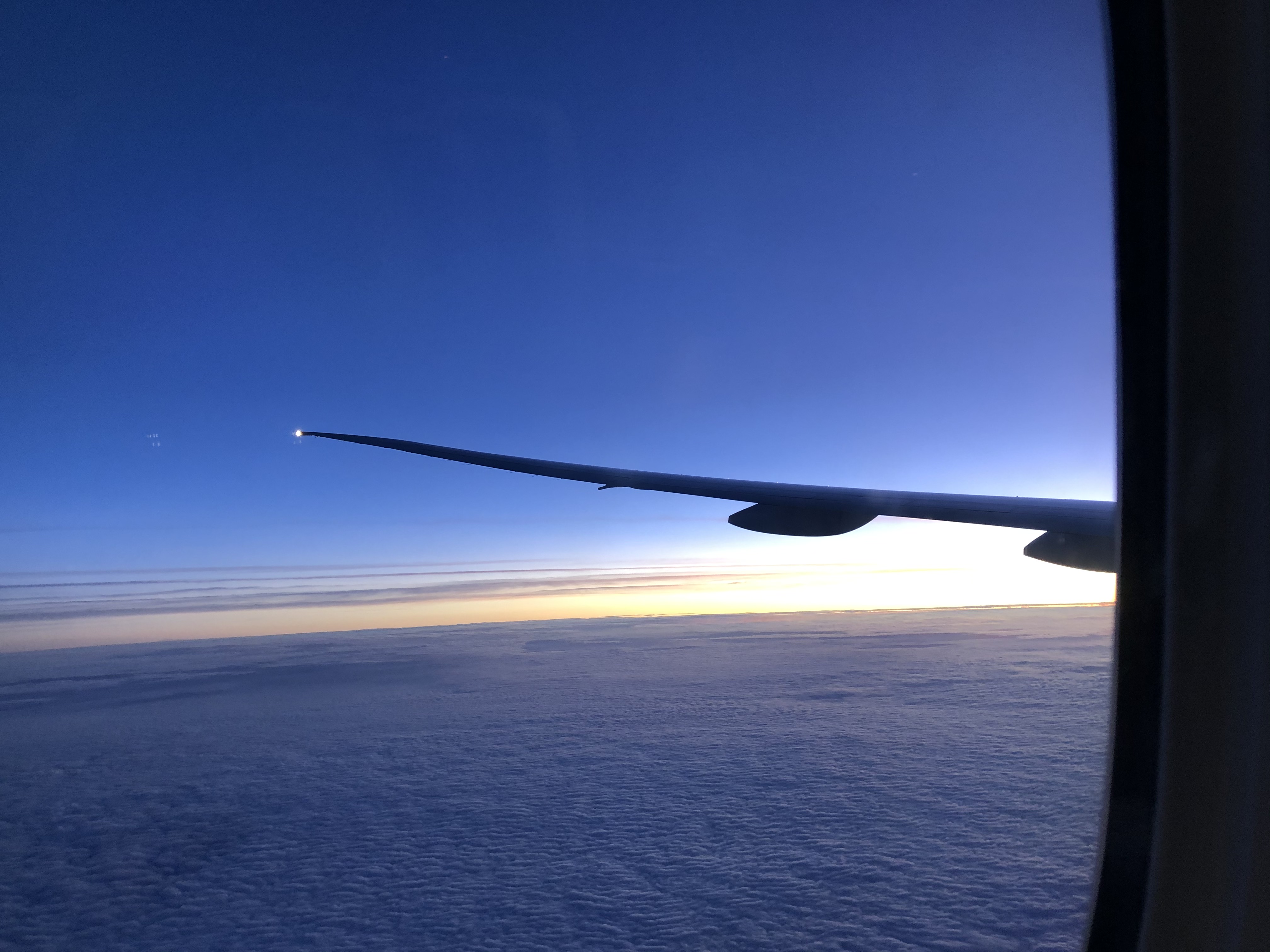 The flight
I usually travel with Air Canada, collect points with my Aeroplan Card. I book directly on their site because prices are often consistent with the price comparison websites and in case of problems I do not have an intermediary. I have a lot of feedback around me from people who have not always had very positive experiences with the company but I must say that I never had a problem (I write this post in the plane hopefully that I'm not bad luck!). The only worries I experienced with them were the delays of my friends joining me in Toronto from internal flights (which earned me for those who will remember to drive for the first time in Toronto in January 2018 to pick up Marlene at 3am at the airport, an experience we will not forget!)
On Air Canada you can find the catalog of movies available on your flight a few days before, I always look to see if I have a movie to see or if I'm planning some movies on my iPad. Other companies offer the same service as Air France. You can search on the website of your company: entertainment service on board. what I like about them is that they have recent movies (I promise you this post is not sponsored by Air Canada haha).
Check-in: When you check in you with the option to change seats for free (as opposed to choosing the seat when purchasing the ticket you are charged). I go around and look for the best seat with the least people around. That's how the last time when I came back from France I ended up with 4 seats for myself alone (I took the best plane nap ever) Too bad it was a day flight! had 2 seats which is always more comfortable to go and only one seat back (but I still slept well if you really want to know).
I am often asked why I always choose a Toronto-Paris flight and not Toronto-Lyon (my family lives at 1:30 south of Lyon), the main reason is that there are more trains between Paris – Charles de Gaulle and Valence between Lyon – St Exupéry and Valence, in 2h30 I am at home and the person who gets me back does not need to come to Lyon: our families are already doing enough for us when we disembark as much simplify things when you can. Then it is true that there are more options of direct flight to Paris. Since it became my little ritual, I arrive I jump on the train to Valencia, I go back to spend a few days in Paris with my friends and I take the plane in the other direction. In this way I do not add unnecessary stress by taking a train from Valence in the morning for a flight the same day. We know all the quirks of SNCF and how stressful it can be.
The luggage of the traveler not very light
So it's pretty funny (nervous laugh…) because I often hear myself telling people: oh no but I travel light when I get back to France so I can bring back a lot of stuff. Well, it's a lie. Indeed I travel light for me but suddenly I bring back the heavier stuff in the world for my loved ones. Example: 1 liter of maple syrup in a glass bottle. The saleswoman told me: we have the plastic version if you travel it will be lighter: ohhh no worry I have wide place I go almost empty. With this idea in mind I got excited, I added maple syrup for my mother, 2 kilos of peanut butter for a friend. I was 26kg on arrival at the airport after removing a lot of things. In short I think I can not say that I travel lightly by going to France. The big advantage I land all this in France and I can fill many good things from us!
Because of the previous story I have since a few flights a little tip, I put an extra bag in my suitcase that can be used as a carry-on baggage on my way back if needed. And if ever at the airport I am over a few pounds and the person is not in a generous mood (sometimes it goes, sometimes it does not happen) I can pour a little weight in this bag. The advantage: I make the home airport trip with only a suitcase and a backpack, not too crowded. At the airport I open everything in the middle (if I specify that it is especially for you to be smart in your placement in the bag, avoid the panties in the middle if you are modest and leave on top what can quickly be transferred into the extra bag), I fill a little baggage hands, I give my bag and I find myself with a small handbag not too heavy and always my backpack. When I arrive in Paris I put everything in the big suitcase and it's my kiki! I could also learn to travel light but it is a challenge of another life.
If you live in Canada you already know that Dollorama is life. They have everything we need and more. They have a fairly large radius of candies and cakes. You can find your M & Ms, Kinder Bueno and company at unbeatable prices. Cheaper than most stores, but much cheaper than at the airport. I always prepare some nibbles just in case.
In the plane I embark some essentials, keep in mind that the space is quite limited and we want to reduce to the max his movements to not shake the whole plane when we need something, do not not be frustrated because we did not find such a thing.

A pair of big socks like reading socks, I'm not one of the people who can keep their shoes flying and I do not feel like having to put on and put on my shoes to go to the bathroom (and if we've known each other since moment you know that I tend to go to the bathroom more than once in flight) so I chose the solution socks that serve as slippers: I travel on the plane with. Pretty practical.
Melatonin, since I was recommended 2 or 3 years ago I do not leave without! If you do not know it is the natural hormone sleep tablet. A small tablet will help you fall asleep for 6 hours without risk of addiction. Ideal for travel by plane but also to recover from jet lag. It takes about thirty minutes to take effect, I usually take it when they start serving meals to be ready to sleep soon after.
The night mask and the neck pillow: I lost my pillow back last time (small note: I dropped it at the airport in Toronto the guy ran after me to bring it back, I I dropped it in Paris .. it is lost, we can talk about the fact that I could have possibly found a better way to attach it to my suitcase so as not to make it fall twice in 2 flights but is it that can we talk about the kindness of Canadians?). It could have been worse but it was the 4 seat flight so I finally did well. Note that it is very convenient especially if you are not porthole side.
A book, a magazine, a notebook, my iPad, my computer: I prefer to anticipate and offer me several entertainment options. We never know. As they say, who can do it the least?
Remember the lack of space mentioned above. To simplify my life I prepare a small wallet with my iPhone cables and earphones (be careful to take conventional headphones for the plane if you also have an iPhone with the new branch you could find you sheepish without earphones Finally the crew gives you free but hey if you have yours it's still better). I put the adapter adapters especially to have them on hand as soon as I put especially plug adapters to have them on hand as soon as I arrive in Paris and make the change directly! I told you about it in my Instagram story while I was preparing my suitcase (we will not restart this exciting course of electricity haha) but I have all the adapters for my Apple devices not to mess with the adapters because at most I avoid them at best I wear myself (afraid that it will catch fire all that we will not return the top).
The phone
I can not clearly go to France without a phone. For several reasons: I need to be joinable on site by my family and my friends, my job is largely done on social networks and online in general I need to post or check my emails regularly and I often have pro meetings in Valence that need to be joinable too. During my last visits I ran to Free just arrived in Valencia to take a sim card in their distributor but even if their prepaid plans do not seem expensive, in the long run it is not really profitable and it's a little bit used to change number at each visit since the sim card is only valid for one month, you have to buy one at each pass and therefore pay 10 euros each time in addition to the package. This time I did some research upstream to compare which operator offered the most interesting option. I chose to take a sim card with SFR La carte. I can keep this sim card and this number if I recharge at least once every 6 months. Advantages: I keep my number but especially I have a sim card ready to use when I arrive in Paris next time. No need to run after the wifi between Paris and Valencia to warn my family that I arrived safely, if there is a delay on the train or a last minute change. I paid the sim card 10 euros, 5 euros immediate credit and 5 euros credit returned from the first refill but if you order online you could pay € 1 (I did not manage to order online ). We can reload easily online. For my use I took a recharge at 25 euros, valid for 30 days, 35 GB of internet. You have several refills available according to your needs and the duration of your stay (you have less expensive options for 10 days for example).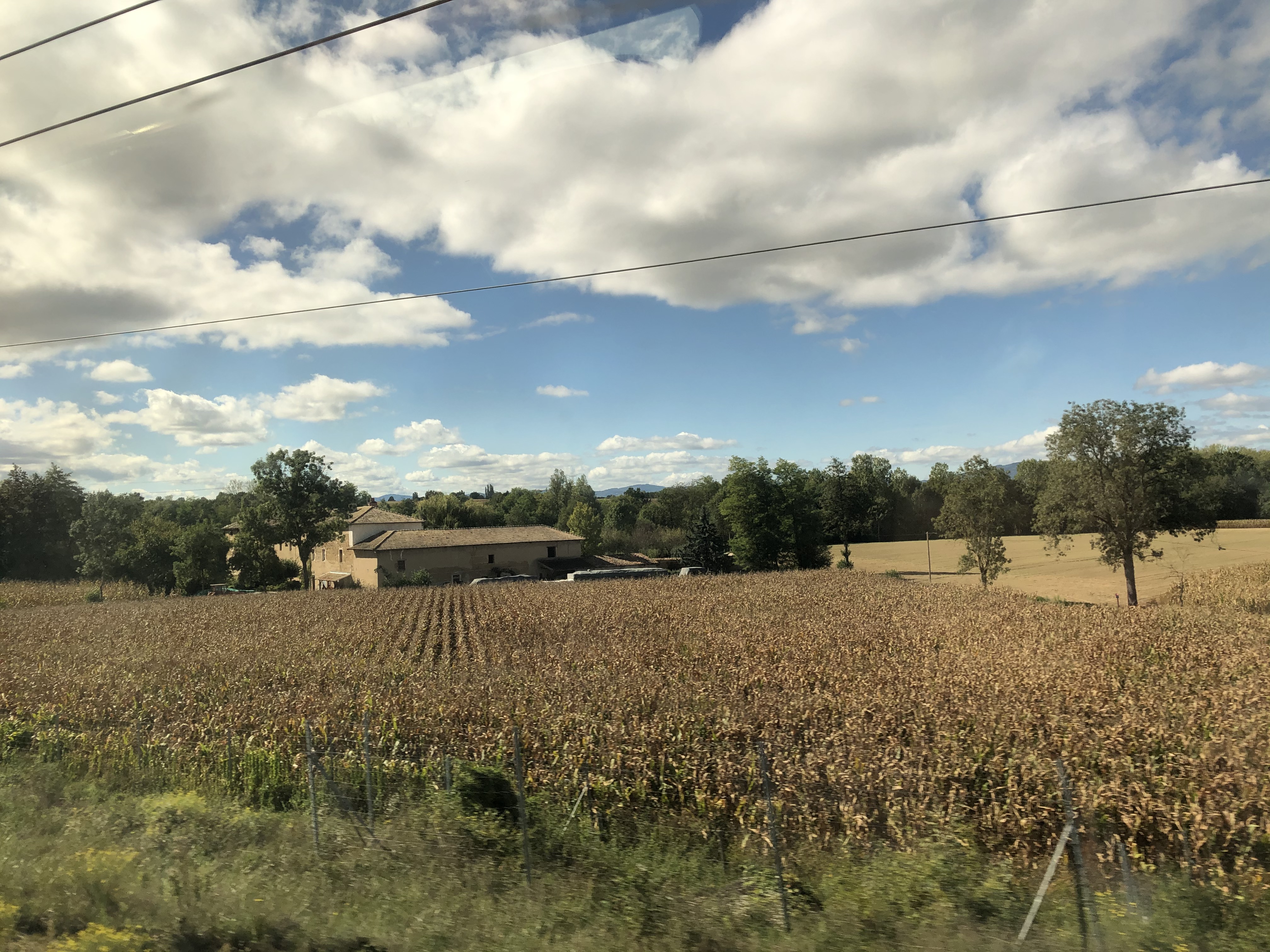 Gifts
Canada —> France
As for gifts, I do not really bring back any more. After 5 years all my loved ones have their Toronto magnet on the fridge (I even think my lucky grandparents have 2). I bring them more things that are not found in France or things that make them want but here are some ideas:

Maple syrup
M & Ms and Kit Kat chocolate chips
Big mug (my friends are fans of big Canadian mugs for their tea)
Travel mug: very common in North America we find much less in France, my brother uses his own for his coffee when he has to move
Peanut butter
Magnets for the fridge (my brother bought an apartment he had to have his magnet too)
Raptors products: caps, t-shirts, sweaters etc.
Clothing: I often bring Levi's to my brother but it works with Converse, Calvin Klein or Abercrombie for example. I'm also bringing back outfits from the Toronto sports teams. After working for them for 18 months I think my family could easily make it seem like she's been a fan of the Raptors for years.
Caps: Lightweight and useful the cap still has its effect, you can even have it customized at Lids (for example my Blue Jays cap has a #Fringinto on the side) for a dozen dollars.
France —> Canada
I bring back very few gifts to Canada but I bring back a lot of things anyway.

Gift ideas:

The famous magnets I brought back from Valence and Paris, for me and to offer.
The cups if you are not afraid of the breakage.
French specialties: macaroons, cream of chestnut, cakes, sweets.
Snowballs, you find them plastic, I have collectors around me who really enjoy it.
Small notebooks with French colors.
Chocolate.
What I bring back for me, attention is long:

Pharmacy:

This time I did not bring anything back I still had some stock but in bulk you might want to bring back Doliprane, Spasfon, Homéoplasmine, Melatonin.
Think of creams like Avène or Caudalie, which are much cheaper in France.

Local producers:

Honey: there are fewer varieties in Canada so in France I vary the pleasures: I took chestnut, fir, a harvest at the feet of Gerbier de Jonc.
Cream of chestnuts: we find Clément Faugier in Toronto, it is expensive and if you are ardéchois you know that it is far from being the best. So choose: Sabaton, Imbert or local producers in the markets.
Spread: the Comptoir de Mathilde has finally opened in Valence, it was time it is still a brand Drôme, I took advantage of a promo 3 pots for 20 euros .. gluttony power 1000.

Malls:

Granola, Petit beurre, new products not yet available in Canada (this time I took the new Nutella cakes and the limited edition salt butter from M & Ms), Haribo (there are very few in Canada, in small packaging and expensive )
Things found in Canada but less expensive in France like the fleur de sel.
I also bring back syrup Eyguebelle or Monin. It is difficult to find syrup and once again it is very expensive.
Herbal teas that I do not find in Canada like the 2 Marmots.

At my grandpa's house:

Dried verbena for my herbal tea, laurel for cooking.

From the decor, I like decorated my apartment with small touches of home. I have this time brought back an old map of France a little like the ones we had in history in college, a music box that plays La Vie En Rose, magnets for my fridge, postcards.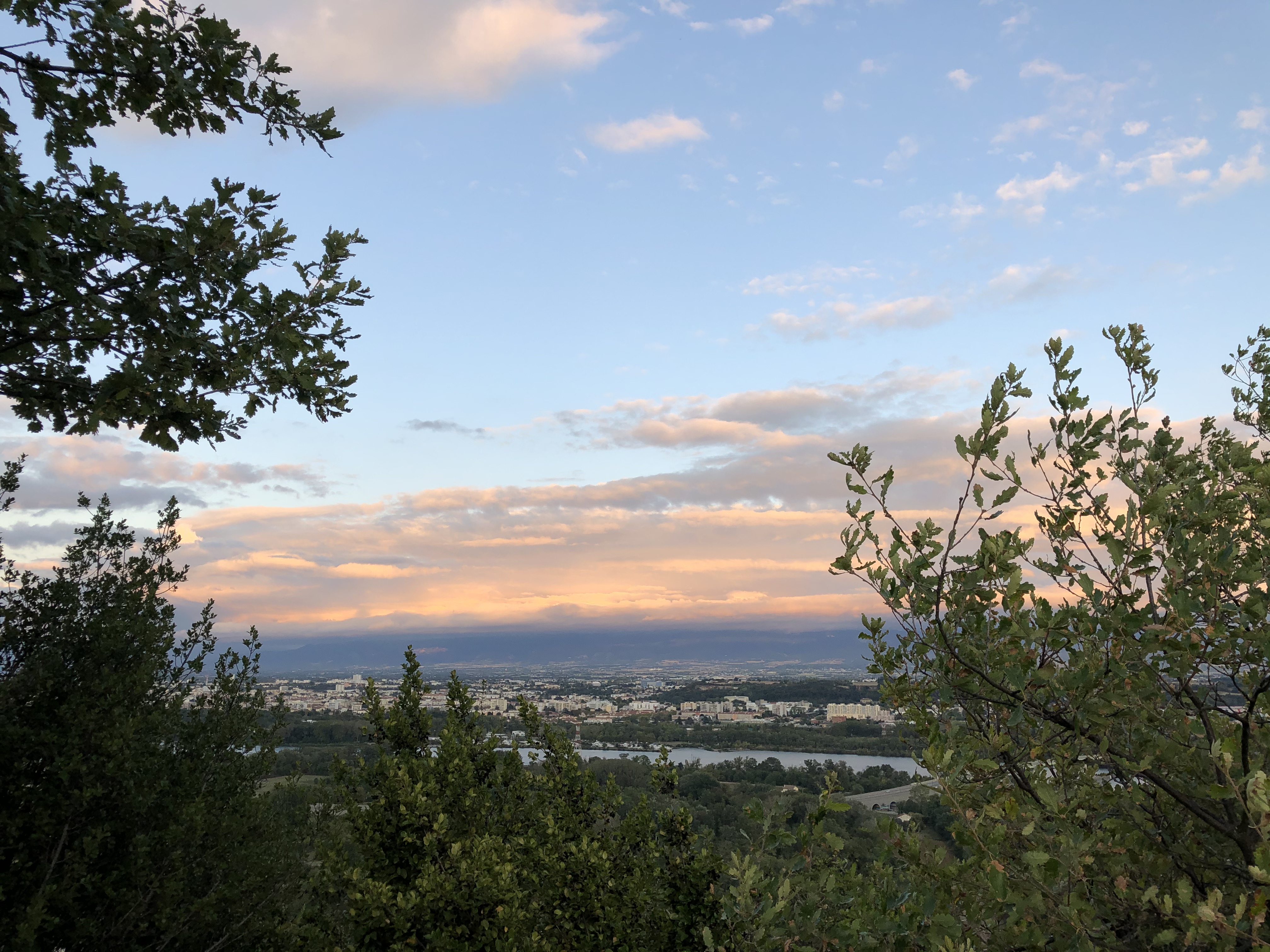 I think I went around all that I had to tell you about my return to France for the holidays. If you ever miss something as usual you can leave a comment, send me a little email or write to me on Instagram (you should still join me because we are laughing well and I share my daily life in Toronto).
Have a nice trip, I have 8kg of french food to eat bye!