In the morning when I wake up I take a tour of my social media, see what happened in the first part of the day in France, read your nice comments, your messages and I look at the stories of the buddies. Yesterday morning one of my friends shared that paradoxically Toronto had been his biggest challenge and had become his biggest comfort zone. This led me to think about a subject which I had perhaps already briefly spoken about: the after challenge.
Moving abroad is a huge challenge I think we will all agree on it, we put a lot of energy, dreams, hopes, we take professional, personal, financial, emotional risks. Sometimes we are freed from a family that does not approve our decision, we leave a comfort zone. We know what we are leaving but as often we do not know what we are going to find. I get lots of messages from future expats, I always try to take the time to exchange and the words fear and excitement are quickly appearing in conversation. Two undeniable engines. But after ? After the big jump what do we do ? How do we find a challenge as important as this one?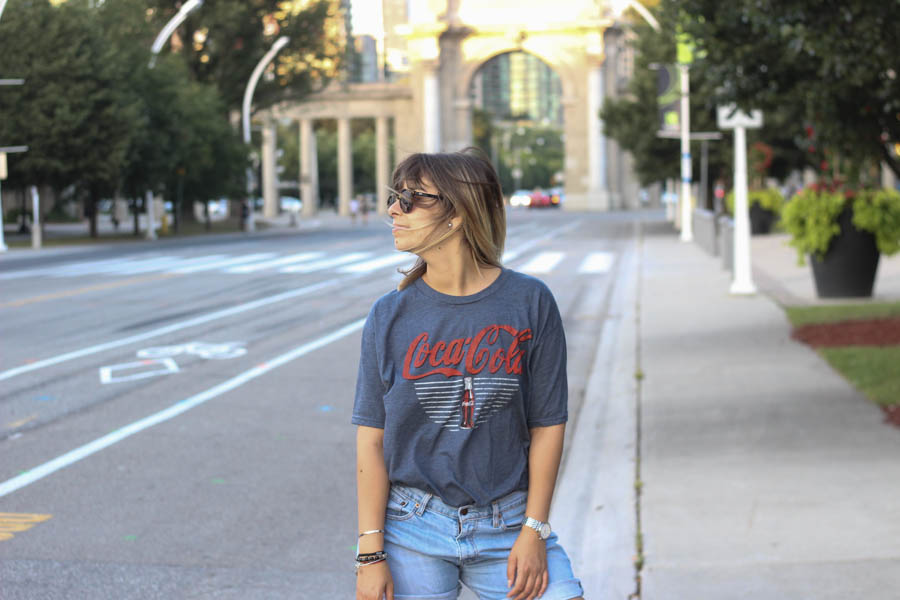 At the end of my first year I had this period, I had accomplished one of my dreams, everything had gone great, I had grown, I had learned, I felt I was a new person but I also felt that I had reached the end of my challenge, that the mission was successful and reading your messages I think we are many to go through there. The end of the challenge can be felt after a few months once a certain stability regained: work, housing, social life. I want to tell you that after such a stage one wants to rest, to recharge, to take new marks, to find new landmarks and the desire for challenge can temporarily move away. There is a comfort zone.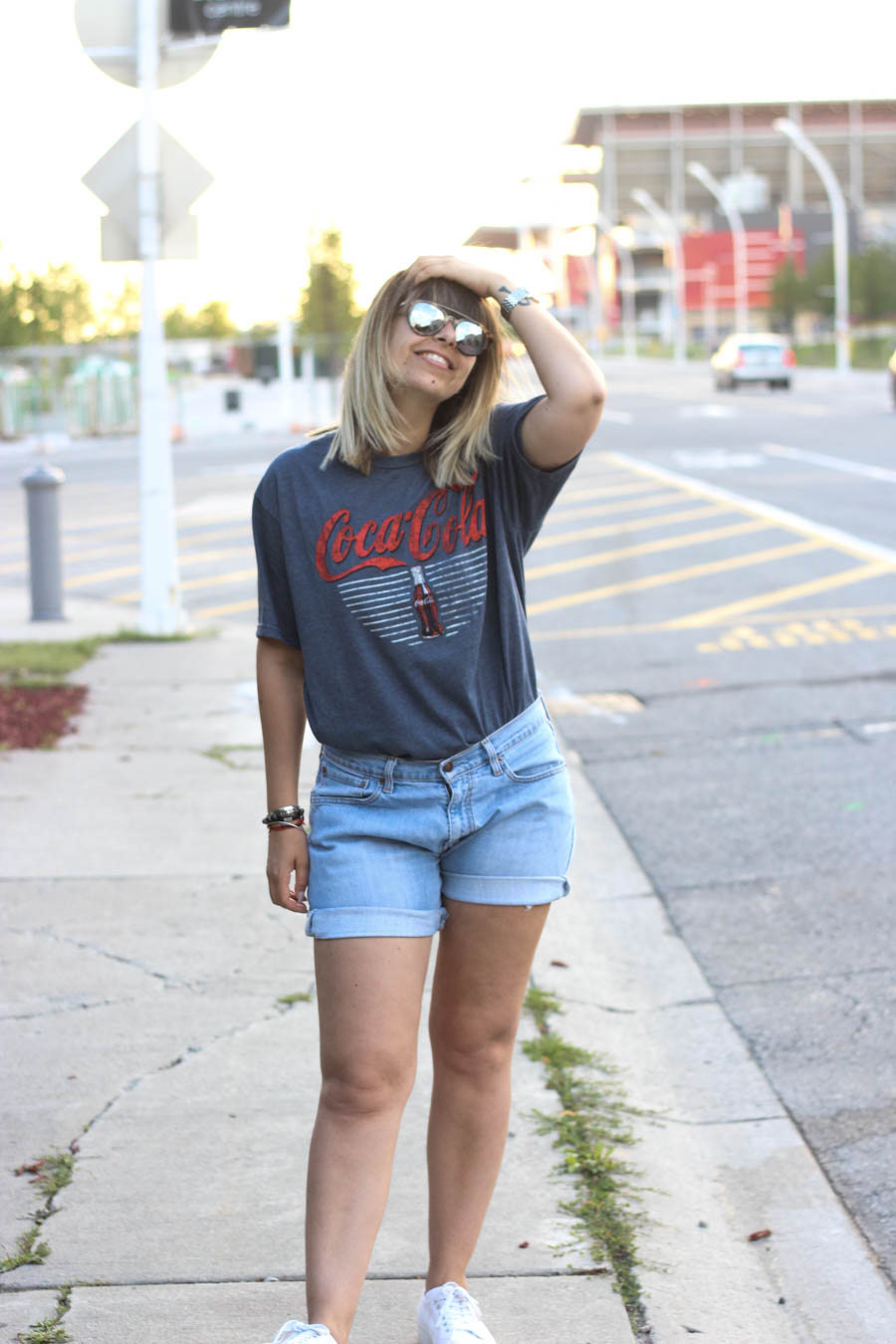 It's interesting to see how our biggest challenge can finally become our biggest comfort zone. Today Toronto is my home, I did not feel that in any other city except Valence, my challenge is no longer in my geographical location, I think I found the place where I am supposed to be and it was the first challenge of a long list. In order not to feel the emptiness of the after we must see the big picture. Expatriation is a step in a much bigger challenge: self-realization. Everything I learned when I left, working on jobs that I would never have imagined doing, meeting people I would never have met, seeing things I never thought I would see, has helped steer my future and refine who I want to be. If I use an image I would say that the challenge is to build a house and every step is a stone more to the building (I promise you I really have images like that in my head daily for projects on which I work, my life included). The challenge is never over, it demands more or less means.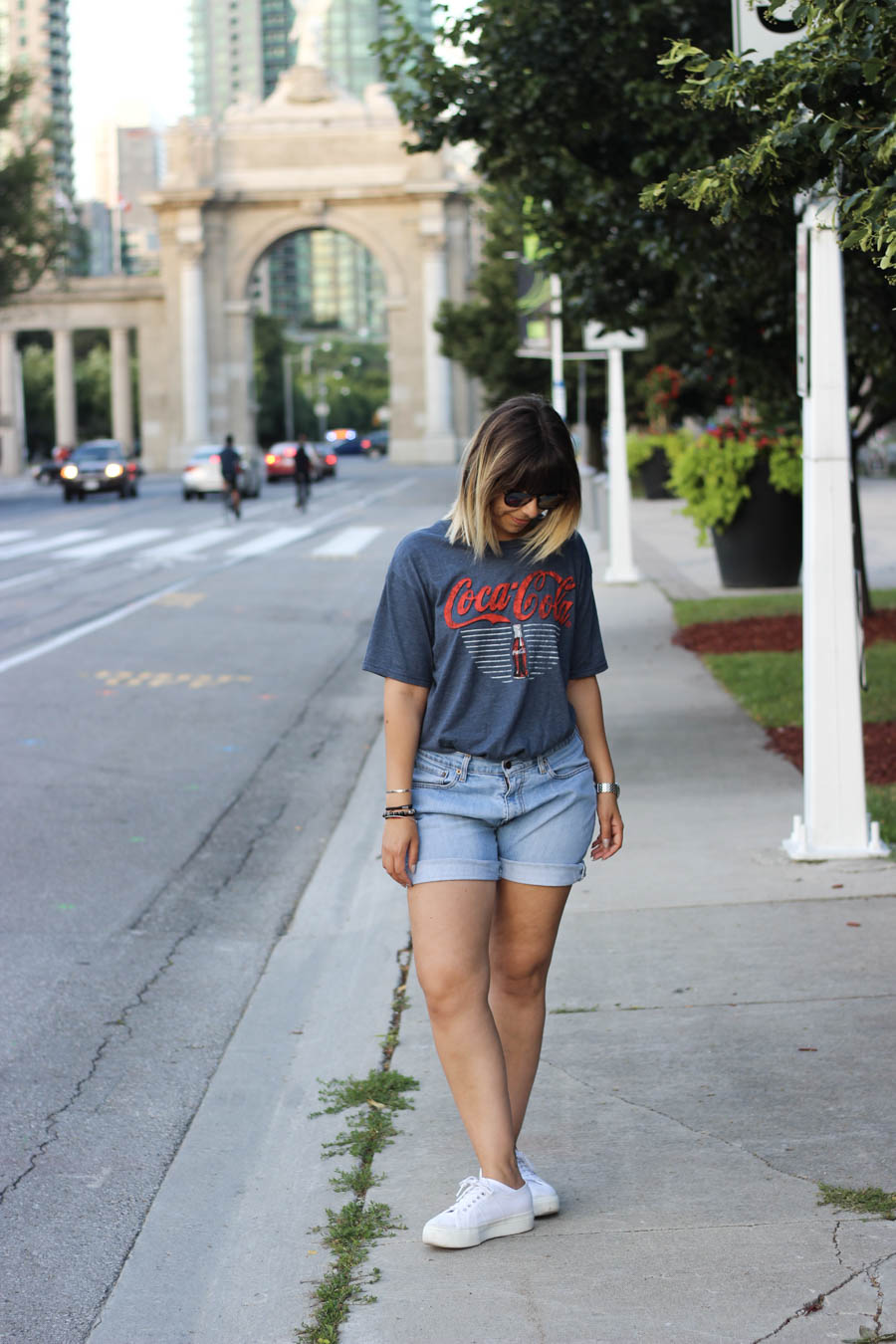 Concerning the outfit we have here one my favorite outfit of the summer and especially my great passion: jeans! Especially when I cut them myself like this one. I started a tutorial to explain how to cut yours … Stay tuned! A Coca Cola shirt shopped for $ 4.50 at SVP Sports on Queen and Portland! Pretty good guys. A $ 10 shorts and I have the cheapest look of the summer! My love shoes, took me a month to find it in Toronto! Sold out everywhere! Superga platforms, attention they are still a bit heavy at first. And they are white and can be very messy but machine washable.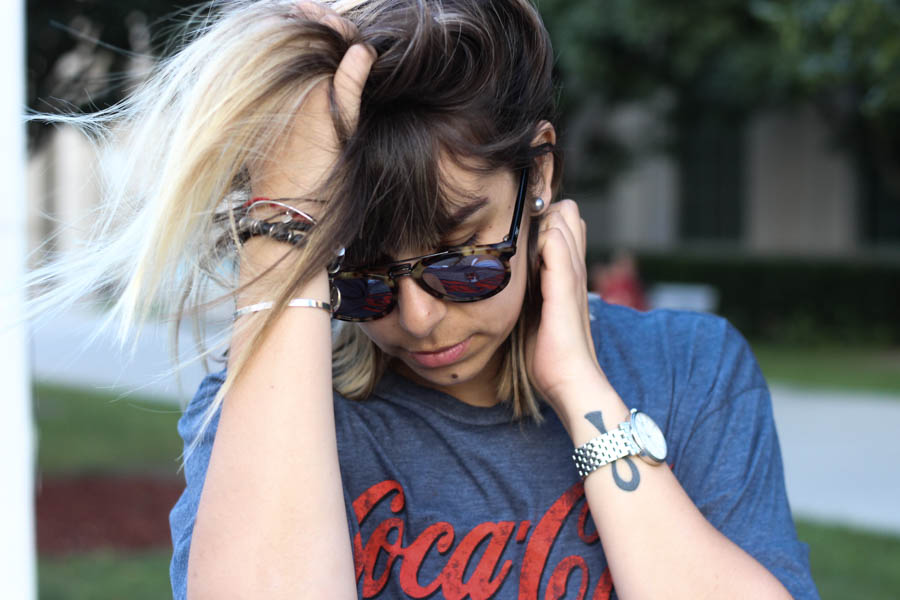 It is an article a bit complicated to write because everything is very clear in my head and much less on paper but if you want to discuss it I am always available in the comments and messages 🙂 The finality is that we all seek A meaning to our life and to give value to choices, that the end of a challenge means the end of a stage and not a life.
You could also read my post: being back in France.
Love love mes petits loups à frange.

Shop this outfit