So I know what you are thinking, this girl is really funny with her 2018 review on … January 27! And better late than never right? I had quickly mentioned on Instagram my review of the end of the year is a tradition and in more than 4 years of blogging I never missed it, I like to put on paper what the year was, the lessons and read it again the following year. I like to share my wins and my challenges. My various and varied questions. At the end of the year 2018 I could not see clearly, I was unable to put words on my feelings. A few weeks later I think I'm ready to chat with you!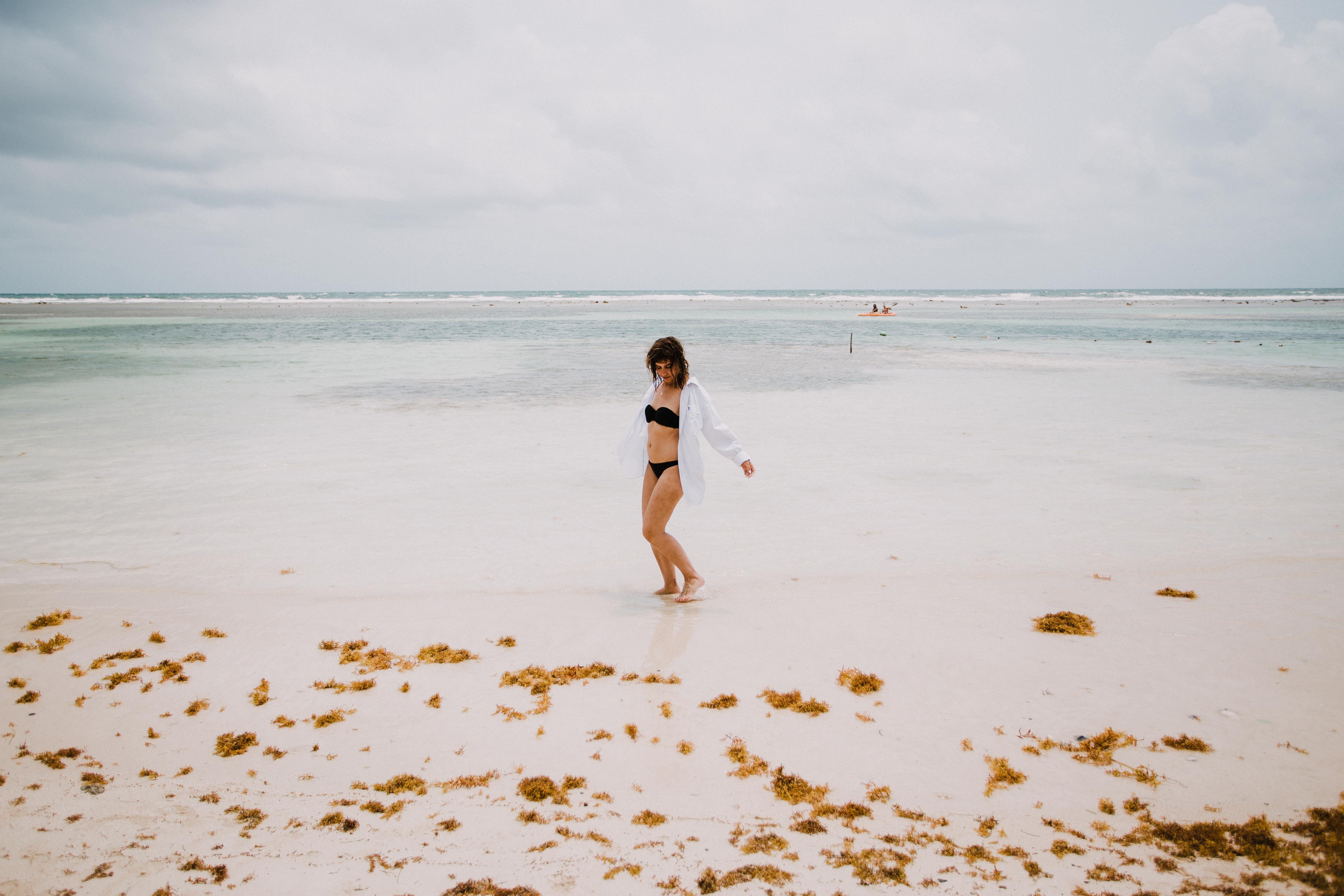 First let's get back on a crazy year! I turned 30! Although 80% of the time when I give my age people think I was younger I'm not part of the big 3. I went back to France to pass this symbolic bar. It was so important for me to be with my family, I am the oldest of the grandchildren, I was fortunate enough to have grown up under the loved eyes of my 2 wonderful grandparents and I did not see myself passing this milestone away from them and the rest of my family. Six weeks after this trip I met my brother and our friends in Miami for the Zumba Cruise with two stops: Mexico and Cayman Islands! Right after we went to Coachella (birthday gift of my crazy friends!), Los Angeles, Toronto and Montreal with Alison, my partner in crime! I returned to Montreal in the year, in Valence, Paris and Lyon. I made another trip to the US for a girls road trip: Buffalo, Cleveland and Detroit in the spring. I continued to discover Ontario and Toronto. Well, I did not get a chance to get bored this year. Personally I also moved alone in May! It's an amazing step in the life of an expatriate, especially in expensive cities like Toronto. I feel so good in my cocoon, I have arranged the decoration, I like to have my friends over. I'm not going to lie I appreciate being able to close the door and let the real world out. Professionally I spent an intense year! Working in the sport industry is great but is not easy, there are few times when entertainment stops. I also had a 2-month adventure with a group of 30 French students coming to Toronto for a school project. I discovered a desire to share in a different way. I loved talking to them about the future, studies, experience, expatriation. It's so rewarding and rewarding to be able to help younger people in their construction.
I have also watched several NBA games, witnessed the madness of the sport in Canada, I felt immense pride with my French community during the World Cup, I saw Justin Timberlake, Beyoncé, Taylor Swift, Childish Gambino, Khalid, Dua Lupa, Cirque du Soleil, Camila Cabello, Travis Scott and others on stage! More concerts in 12 months than these last 30 years!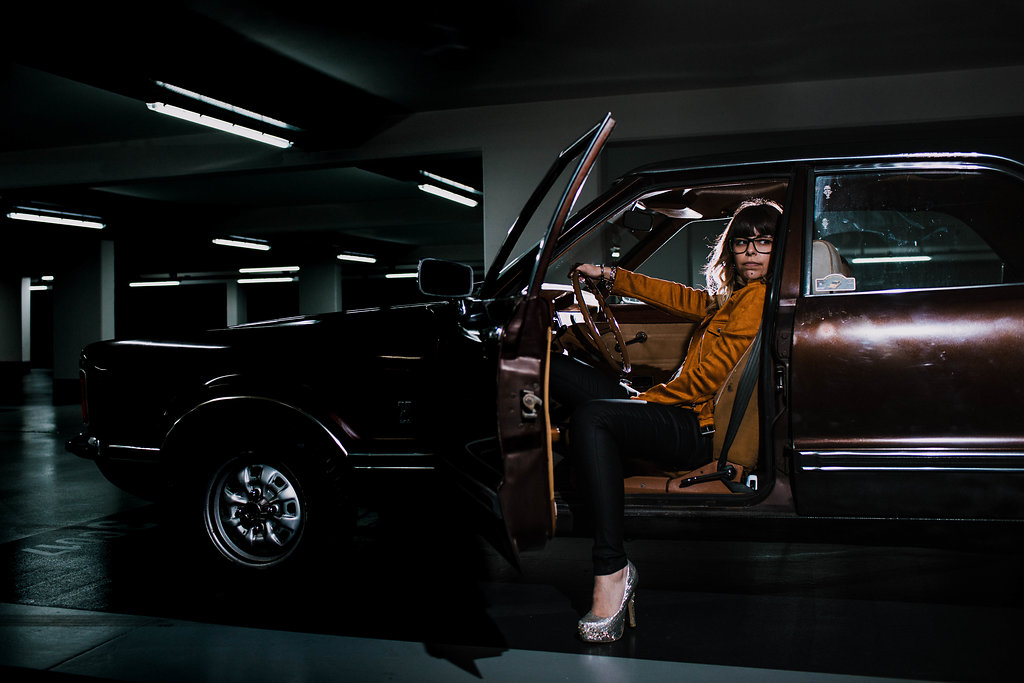 In 2018 I let down the blog do not be afraid of words. I was very present on Instagram but I struggled to find a balance between my new job, my social life and my passion for the blog. I also had the impression that reading the blog does not interest you as much. We often hear that blogs are no longer as attractive to readers as social media has taken over. Having a blog is constantly questioning yourself. But finally for several months visits are constantly rising, you always see in the corner also made me want to come back too to create quality content.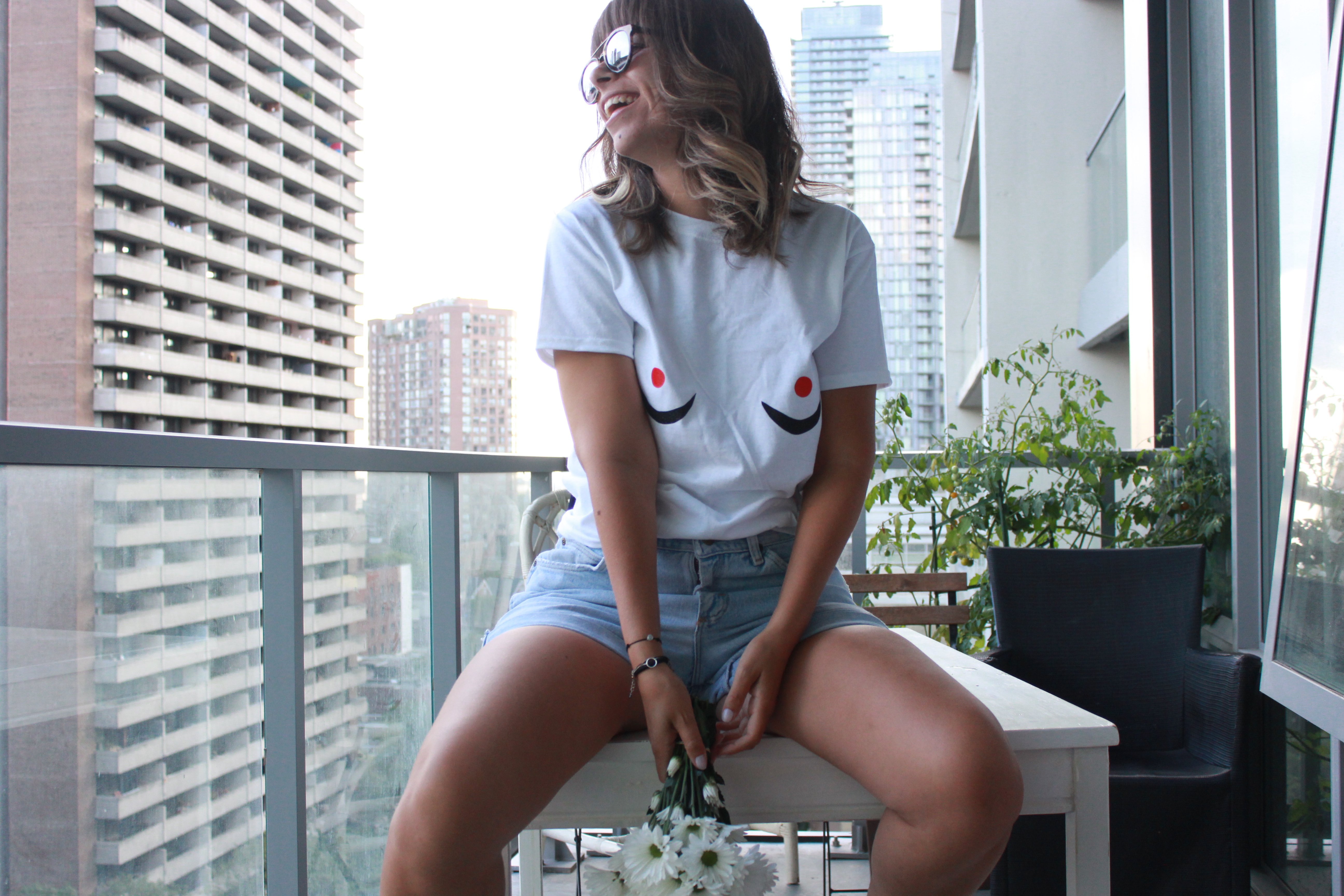 Before the end of the year I never felt stress, even before my exams (to the despair of my mother who was stressed for me), I never let my emotions take over. It's not easy to talk about it because I'm still working on it but at the beginning of the year I had the sensation of taking my head out of the water after months under the water with my eyes closed. To take a breath of fresh air. To find my breath. I felt anxiety. I was not calm .. I also returned to yoga for this reason. I have identified the source of this stress and I am currently working on it. I feel much better but I know it's not over.
A week after the return of the Christmas holidays I was choking, I realize that I was no longer attentive to others. I never had time for the people who matter. I could not follow the conversations, the problems, the stories of others. I do not recognize myself anymore. I put more and more time to answer my emails, I ruminate negative things. For me, who advocates well-being at all costs, who shouts loudly and loudly to whoever wants to hear that happiness depends only on oneself, that one should never put oneself in a situation that does not make us happy. is a bit of a bitter feeling. What happened so that I reached this point of physical and moral exhaustion? How could I slip slowly but surely in this bubble of no happiness? I discuss it and try to put words on my troubles. In my past my level of tolerance to pain is rather high. I can cash and let flow for a long time so I do not always realize the importance of things. The year 2018 ends, I must write this review and I realize that I have a mixed feeling about this year. I did a lot, I executed a lot but I did not build anything myself. I reacted to the emergency. I did a lot of things in the last moments but I did not anticipate much. So I was always last minute but that affected my quality of life.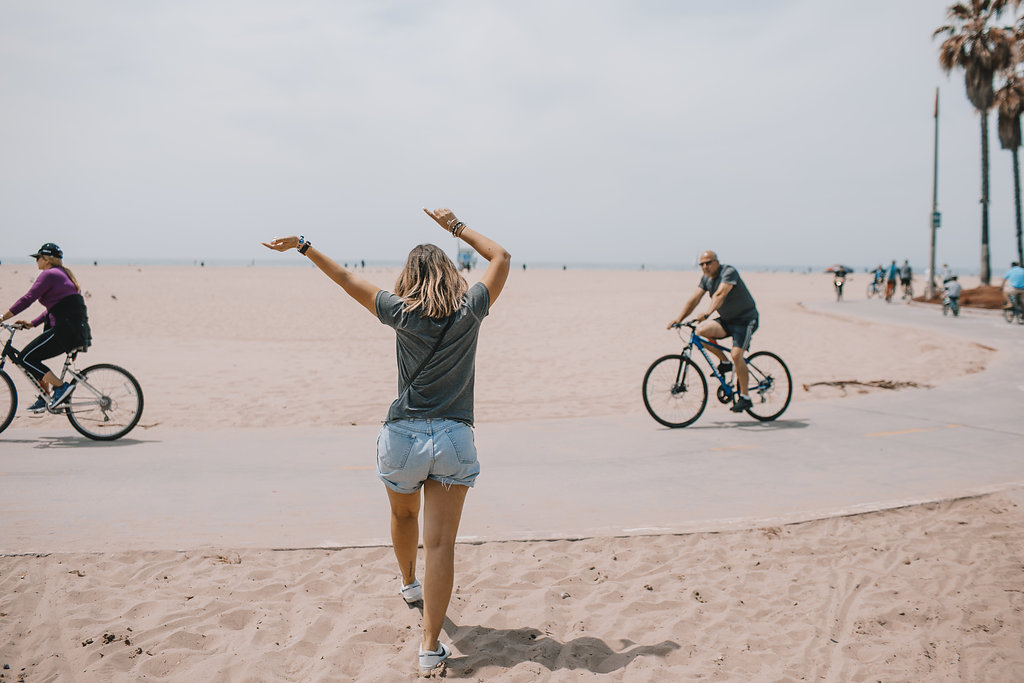 One Monday I register in the yoga studio at the end of my street, it was recommended by a friend, I go the next day for my first session. I would go 5 times that week. I almost burst into tears at the end of one of the classes. I like a shock: something is wrong. It's decided one way or another I'm not going to let these anxieties and negative waves affect my life in 2019. I have the odd feeling of waking up after months in automatic mode. I take time for myself, for my friends and especially I resume taste projects. If there is anything that I left out in 2018 it is the projects for pleasure. I am lucky to have created my job, what I do today is mainly thanks to my experience with the blog. The downside is that you lose passion when you become obligated, when you are expected on each project. It's great to live with your passion, but I find it very challenging to combine your vision with the expectations of others. We do not take the same risks for ourselves and for others. We must also learn to listen to others. To inform correctly. To share and integrate others in the process.
The feeling of letting go of the people who needed it around me and not having been there when it was necessary is hard to accept but I try to do better and regain my feet. In 2019 I planned some personal projects, for fun. Without pressure. One of them is getting ready backstage for March, I should be able to talk to you about it in 2 weeks. It is a project for the pleasure that I decided to organize with a friend. Something that speaks to both of us, returning to my first love: human contact! I do not tell you more … stay tuned!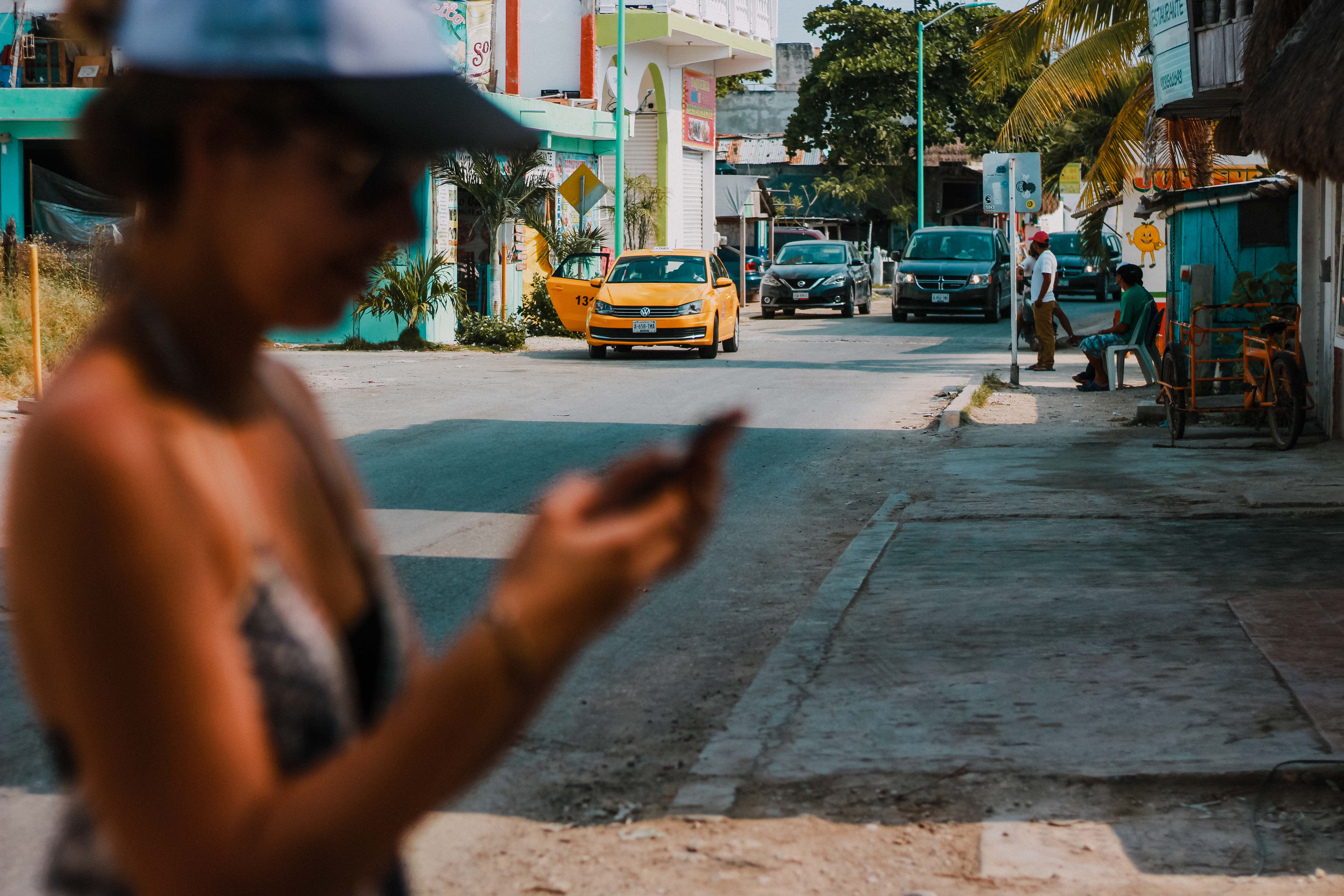 I am not sure that this story is the most clear that I shared with you. But it seemed important to tell you some of the truth. There are of course personal elements that I can not share. If I had to summarize 2018 lessons I would say that I learned that you should never let others' expectations go before yours, that no one knows better than me what is good for me, that I am my only priority . I am the only person I will meet every morning in the mirror for the rest of my life, it is with me alone that I must be in agreement. I must not be afraid to say when the expectations of others exceed the limits of my freedom.
So in 2019 what do we do? We have fun again! We find a little rigor with the blog, I want to share more info on expatriation and life here! Differences between the two countries, expatriate returns. I admit to being a little skeptical about my video published in December, I'm not comfortable with the video format and prefers a thousand times my articles, my keyboard and my words. So I think that expatriate articles projects will be written, we will keep the videos for travel or maybe some walks in Toronto.
In another register I try to monitor my consumption. As you've seen on Instagram I had a challenge "empty my closets", I realized that things were sleeping in my closets while I continued to buy new products. I made a list and I try to use these products by being always more creatively speaking! I limit my purchases to the expenses. Started January 1st I stick to it pretty well!
I take the time to do simple things, away from my screens, I tidy up, I sort, I throw, I make room. I make myself happy.
2019, it's the 27th of January and I'm here.
We meet everyday on Instagram, come on we're tired!
Love love,

Photos: Alison Bounce.