For the ones who just arrive little reminder , beginning of February I had a crazy idea to take 9 girls new in Valence to let her choice one place in Valence which means something for her. I gave this list to the photographers, profesional or enthusiast, all passionnate. And I organized the photoshoot. They never met before. We had incredible moments. We share so much. We laugh a lot. I worked on it and now I'm so proud to introduce you to my first portrait. You can also watch the teaser again here.
---
Olivia is not an ordinary story. We are more than 7 billiono on earth. Almost 35 million in Canada. Whose 2,6 million in Toronto. More than 60 000 in Valence. Why do I need to give you those numbers ? Because in the middle of all of them I met Olivia in Toronto during a birthday party and I met her randomly in Valence in October 2015 few months after I came back. Do you believe in coincidence ?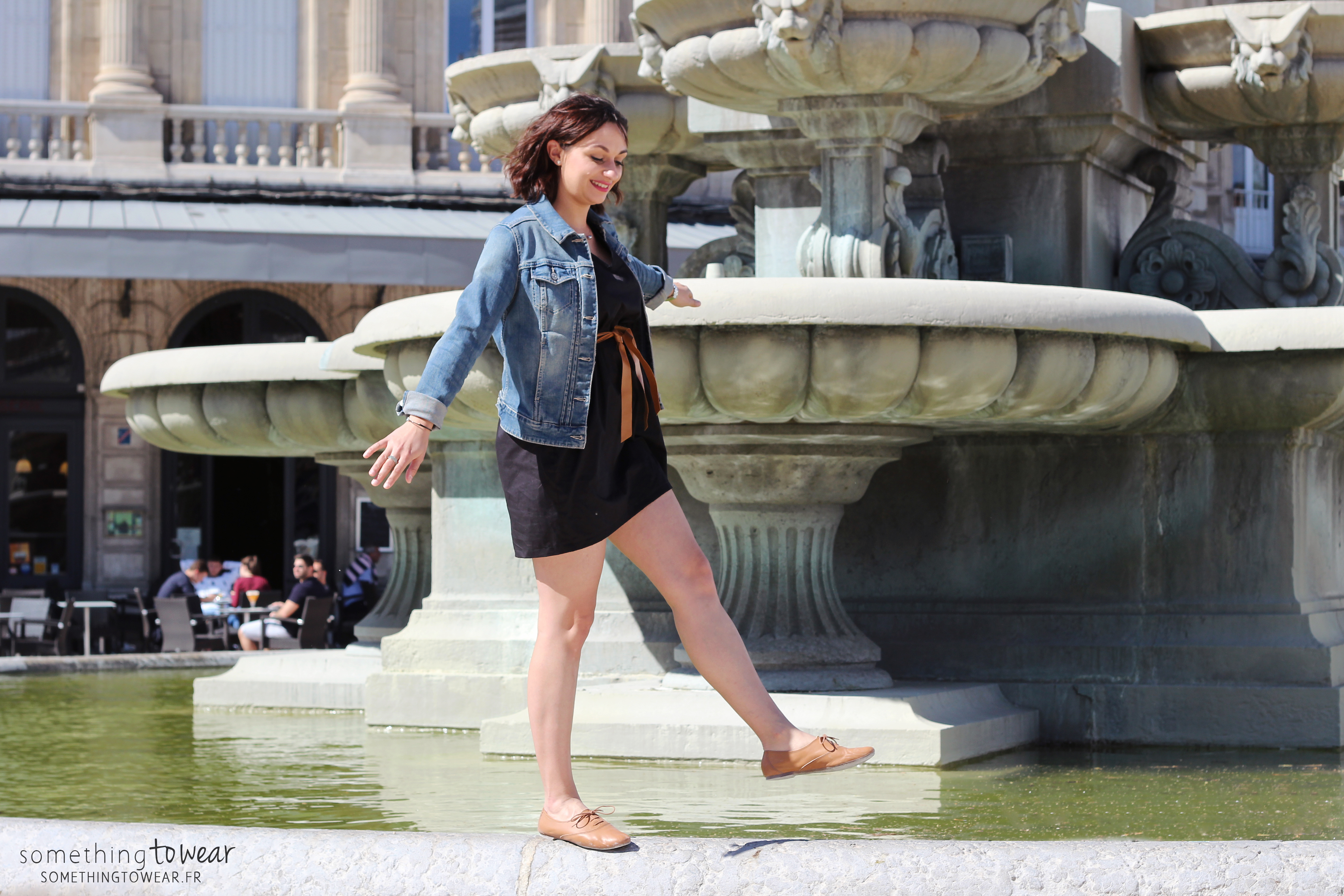 First sight Olivia could appear a little bit shy, an embarassed laugh and so adorable, but you have to see her in front of the camera, she was so comfortable like she did that all her life. We had a very sunny Sunday with a famous guest in the Vallée du Rhône: the wind which was very annoying. The portraits are going to expose you everyone paths and how they finally arrived in Valence. Olivia is a very good starter and representative of the mobility since we share one step.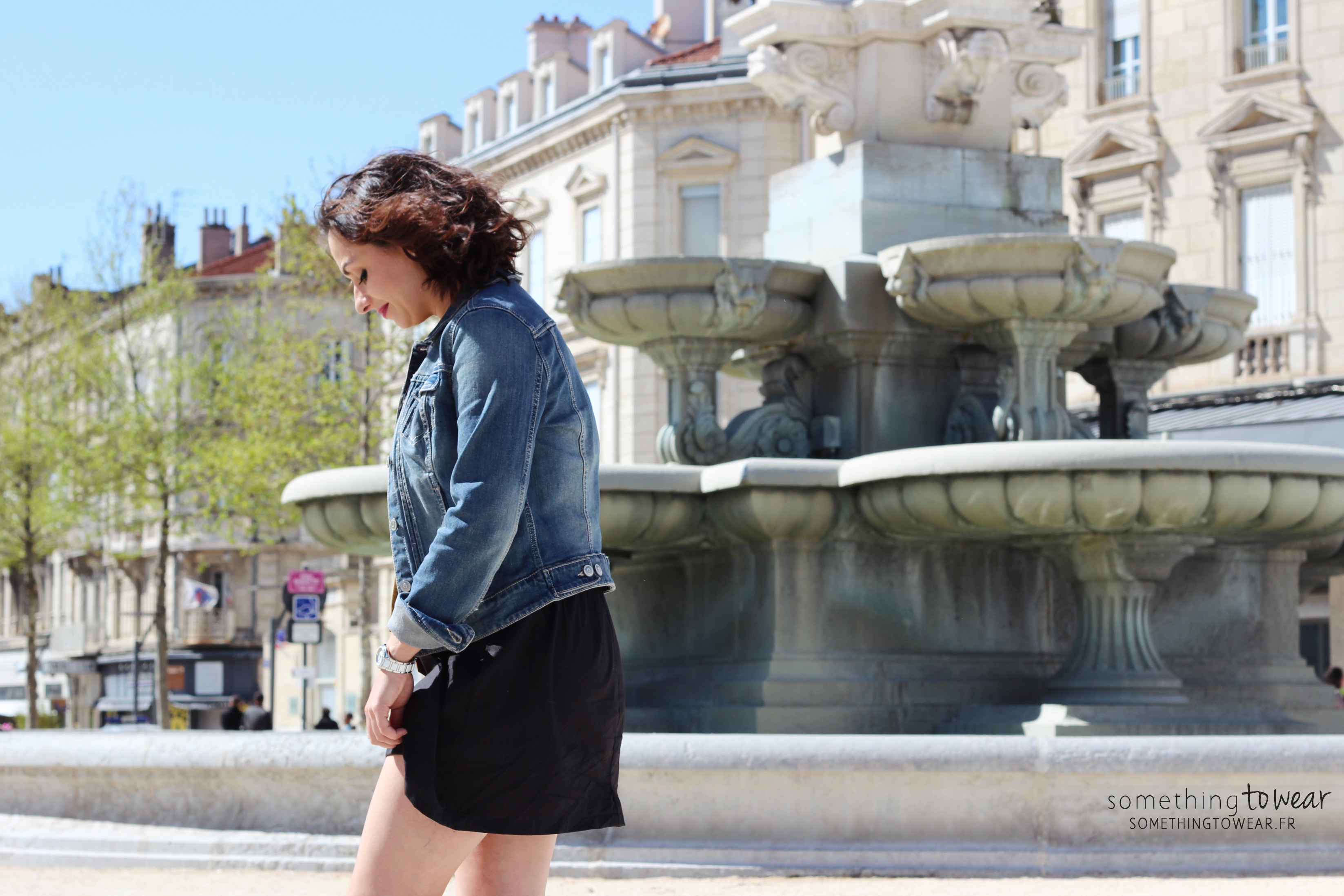 Olivia moved couple times before she arrived in Valence, she grew up in Châlon, she lived in Chamonix, in in Egypt and Annecy, then she put her luggages in Toronto, just few months before I did. She wasn't really excited moving to Valence. Her lover got a job here, she would prefer Annecy or Lyon. We can't really feel offense those cities are bigger and more famous than Valence.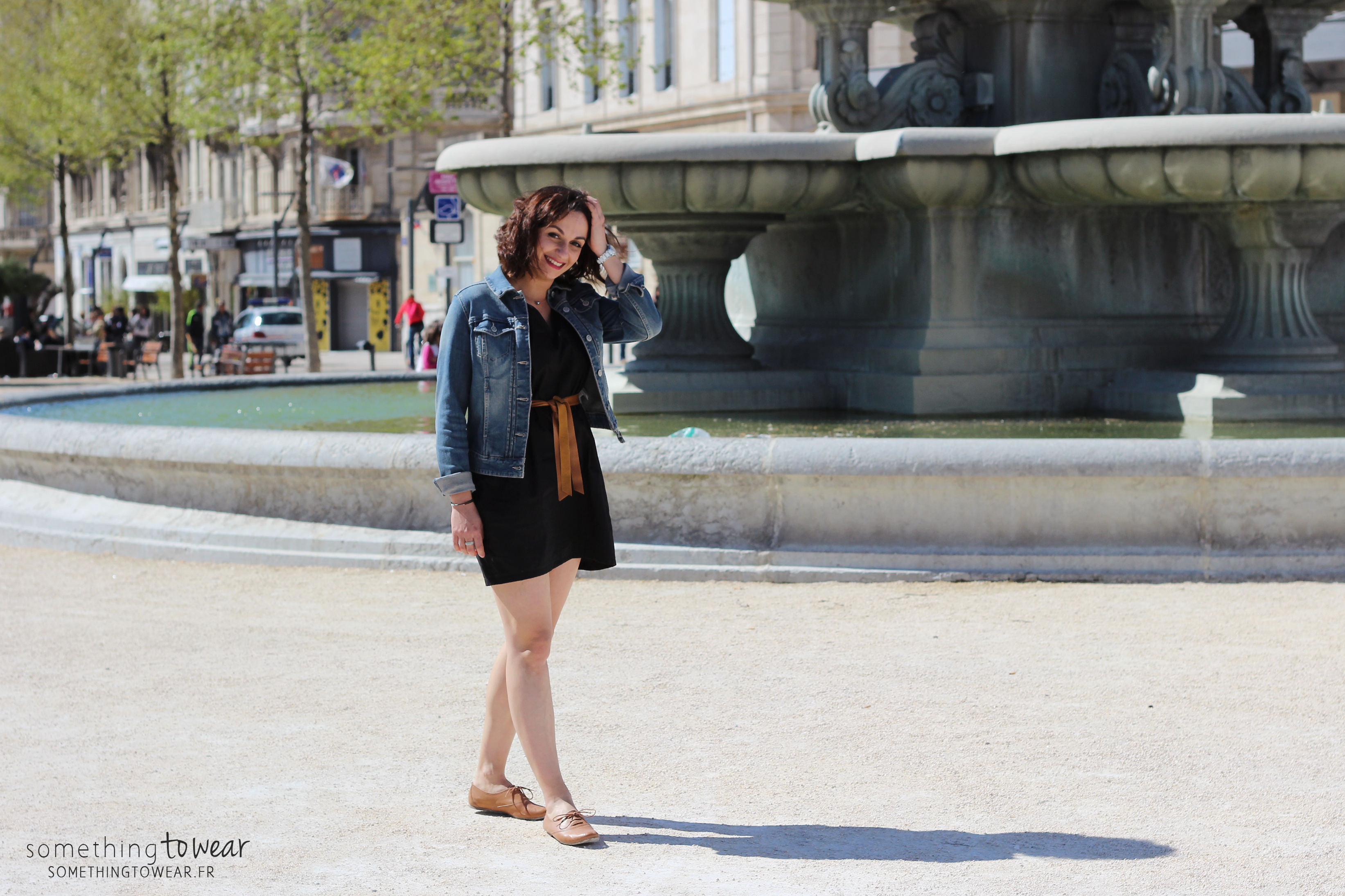 Last October our beautiful Olivia devient became valentinoise. Step by step she starts appropriate the place, she works very downtown, she meets valentinois daily and she is always suprise to heard how bad people are talking about their own city. She doesn't live here from a long time but she really likes it. She is finally happy to be close to Ardèche, Lyon and the moutains, , it's a pretty good suprise since she loves hiking. She is also surprise to discover how many initiatives and young entrepreneurs we got, how many new concept we have. Olivia has a fresh and new view on the city and it's so pleasant.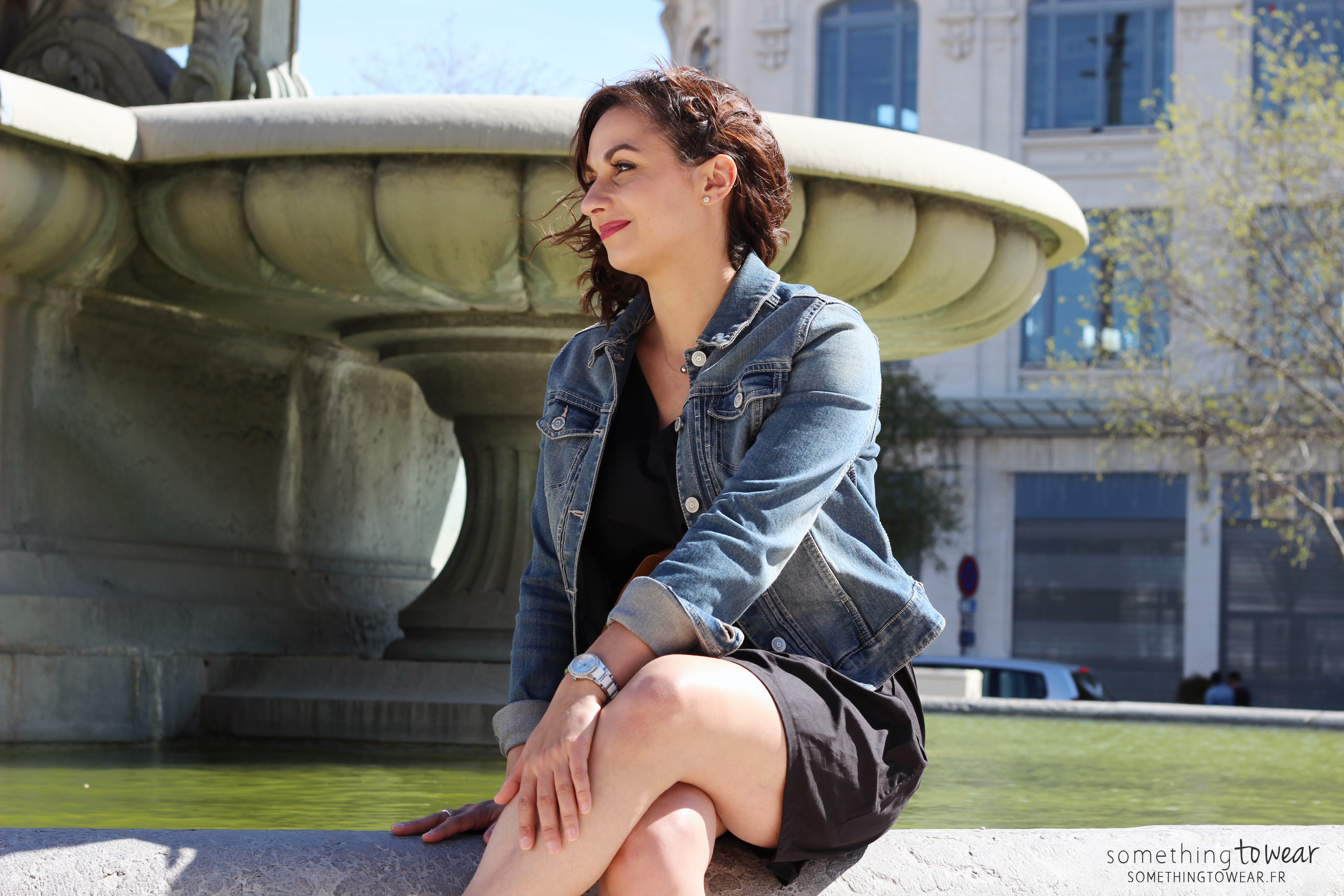 When I asked her why the Fontaine Monumentale she simply told me it was the first thing she saw the first time she came to Valence. She arived from Mistral bridge, she crossed Generale De Gaulle boulvard and after months spent in North America it represent perfectly how much our history is rich and our architecture intense. A very French monument to welcome Olivia into her new life.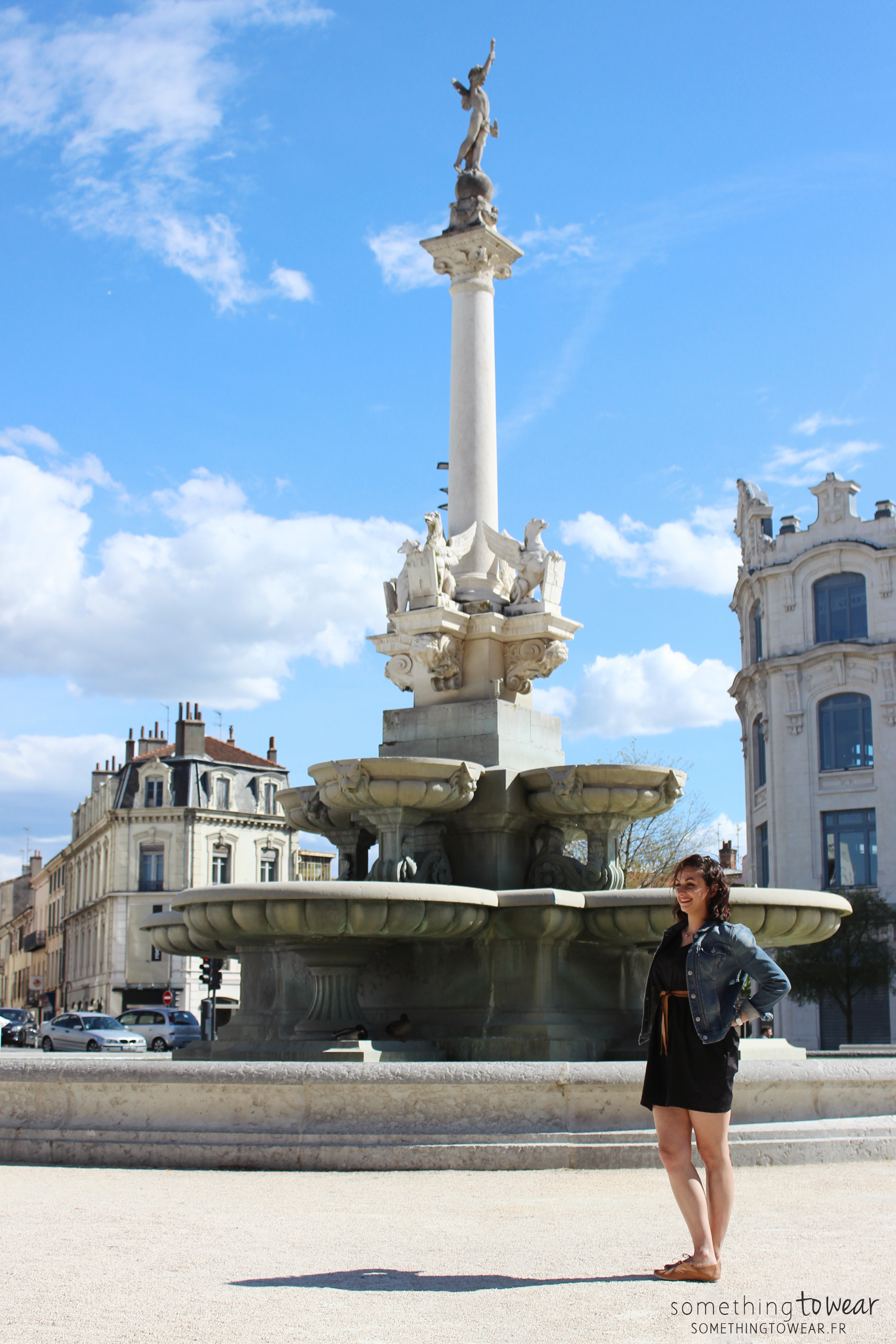 With every girl we took the time to talk during a one to one time, always full of emotions, I loved listen to Olivia's memories from differents cities she lived in. I especially remind me about her life in Egypt. I love our moment.
Thanks Pauline from SomethingToWear to be our photographer for the day <3
Thanks Olivia for accepting my invitation in this amazing project. Please note she wears her own creation !
Model: Olivia M. Place: Fontaine Monumentale Valence. Photo credit: Pauline D.
Let's meet next Monday to our next visit …
With love.