At the beginning of February I talked about the diversity we have in the #BeFringFit Community. Lot of girls didn't grow up here, they arrived for different reasons.
After this conversation an idea came up. I wanna listen to those girls. I want the girls Coming from Elsewhere to share their opinion about Valence, this city wrongly appreciated by it citizens.
During 9 weeks, every Monday our 9 news valentinoises will show you the city. They all choose one place which mean something for her, photographers choose one too. Combo were create before they even met.
I want you to know that I felt so much pleasure working on this project with an amazing team. A beautiful human adventure.
Let's watch the teaser …
See you soon.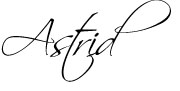 Ps: turn the video into HD 😉