Pick your own strawberries in Toronto? It's possible! Well not really in Toronto but not too far either. After 7 years and many Instagram stories every summer in my feed, I finally took the plunge. I went back to my Ardèche roots and picked my own strawberries. And my gooseberries too for that matter. I'll explain where we went, how it goes and everything so you can in turn fill up on good strawberries (and others!) and enjoy a day out of Toronto.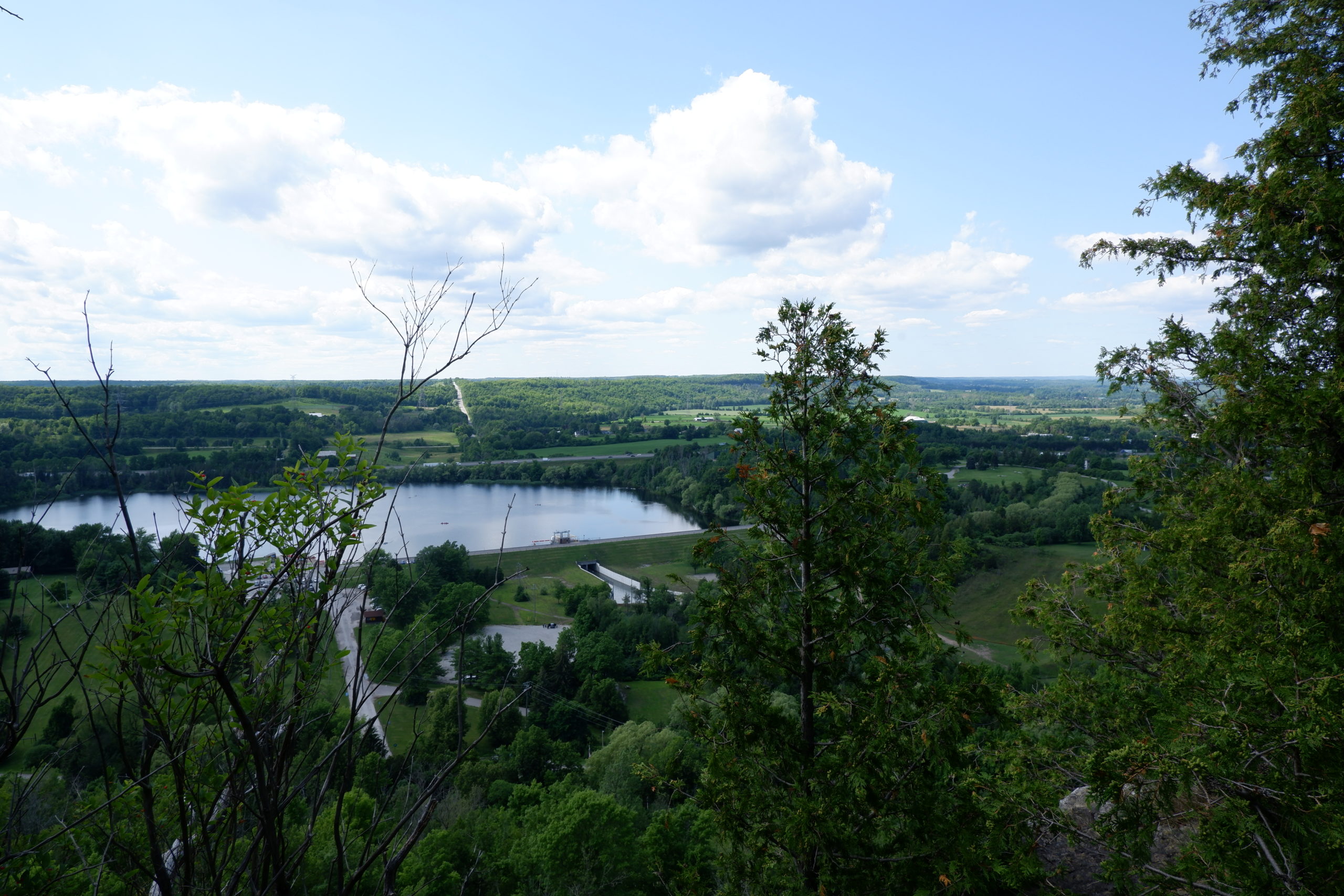 Every season sites like BlogTo, Narcity, DailyHive and company offer lists of places to go to pick strawberries/apples/pumpkins etc. It's a great start to have a base and do your own research.
We chose Andrews Farm Market & Winery near Milton, about an hour from Toronto (except when your GPS makes you drive in circle, but only those who have seen the vlog will understand haha). The farm looked huge (and it turned out to be!), they have their own wine store and my girlfriend (who I went with for the day) works in that field so that was a plus for us, they had animals and that was also a plus.
The things I recommend you to pay attention to
The opening hours, we didn't know if there was going to be a lot of queue so we wanted wide time slots, in our case we really waited 5 minutes at the entrance.
Need of reservation or not (especially with the buddy Coco, things change so check well!)
The price of the entrance (in our case we paid a ticket at the entrance for the fruits that we picked up at the exit)
The variety of the fruits, we thought we would only find strawberries, when we arrived we were told that there were almost no strawberries but raspberries and currants. Problem of communication because we found a lot of strawberries and no raspberries. We were happy we had come for strawberries so all is well that ends well.
The activities around. Unless you have kids enjoying the playground or you plan to pick 8kgs of fruit (we saw some!) picking strawberries is not an activity that will keep you busy for hours. Look around to see if there are any hikes or other cool things to do. Just enjoy a nice day out of town.
What to bring to pick strawberries?
There's not a lot of shade around so I'd say sunscreen.
Something to keep you hydrated because it's hot!
Baskets are provided but if you prefer I think you can bring your own.
The paths are pretty clean and very accessible, it had rained the day before and yet it wasn't too muddy so no pressure on shoes!
The farm is located very close to the village of Milton so we were looking for what to do around it after picking our strawberries. We went downtown, the advantage compared to Toronto is that in these small cities the parking is free (and it's not a luxury when you see the price in Toronto!). At this time the inside of the restaurants were always closed therefore our options were a little limited but we found a nice patio at Pretty Rad.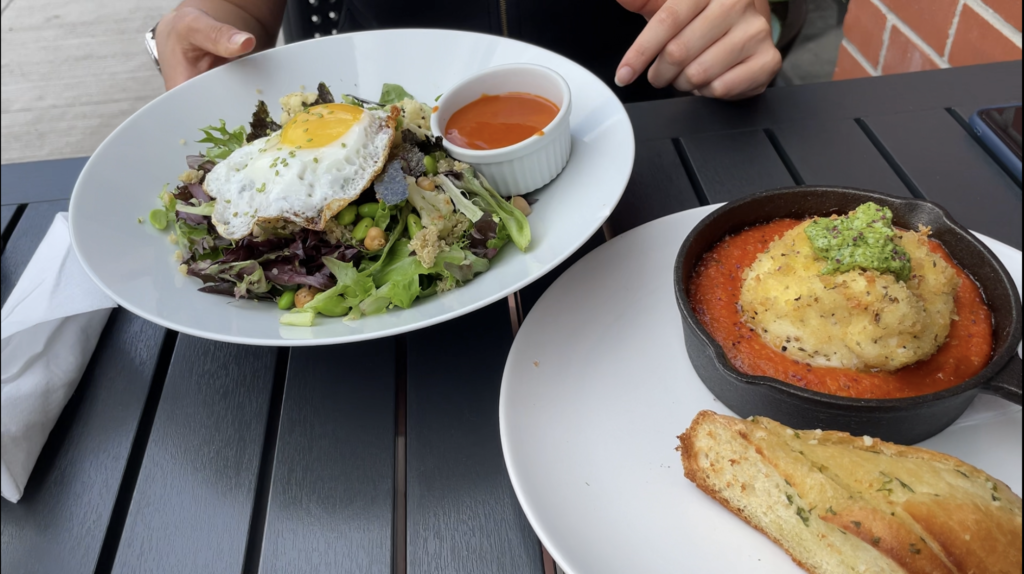 We had also decided to take a little hike. We had done the research beforehand and had found several options. So be aware that you have to make reservations in a lot of parks now (I don't remember it being like this everywhere before the buddy Coco but I've been getting more and more feedback in this sense around me so I'd rather warn you to be prepared just in case!)
In the area:
You can book for all these parks directly here by choosing the day and time, you will also know if the attendance at that time is low, medium or high. We didn't have a reservation and were denied entry because they had already reached maximum capacity.
We went to the Kelso Area Conversation by the Main Entrance. Attention we had only 2 hours to make the tour, what when we do not know where we go, that we put already 10 minutes to understand the map and the routes (see the vlog haha) and that we stop to take photos and videos all the time IS NOT HUGE that we say it to ourselves! Attention also it was a rando shared with the bikes and we had some frights!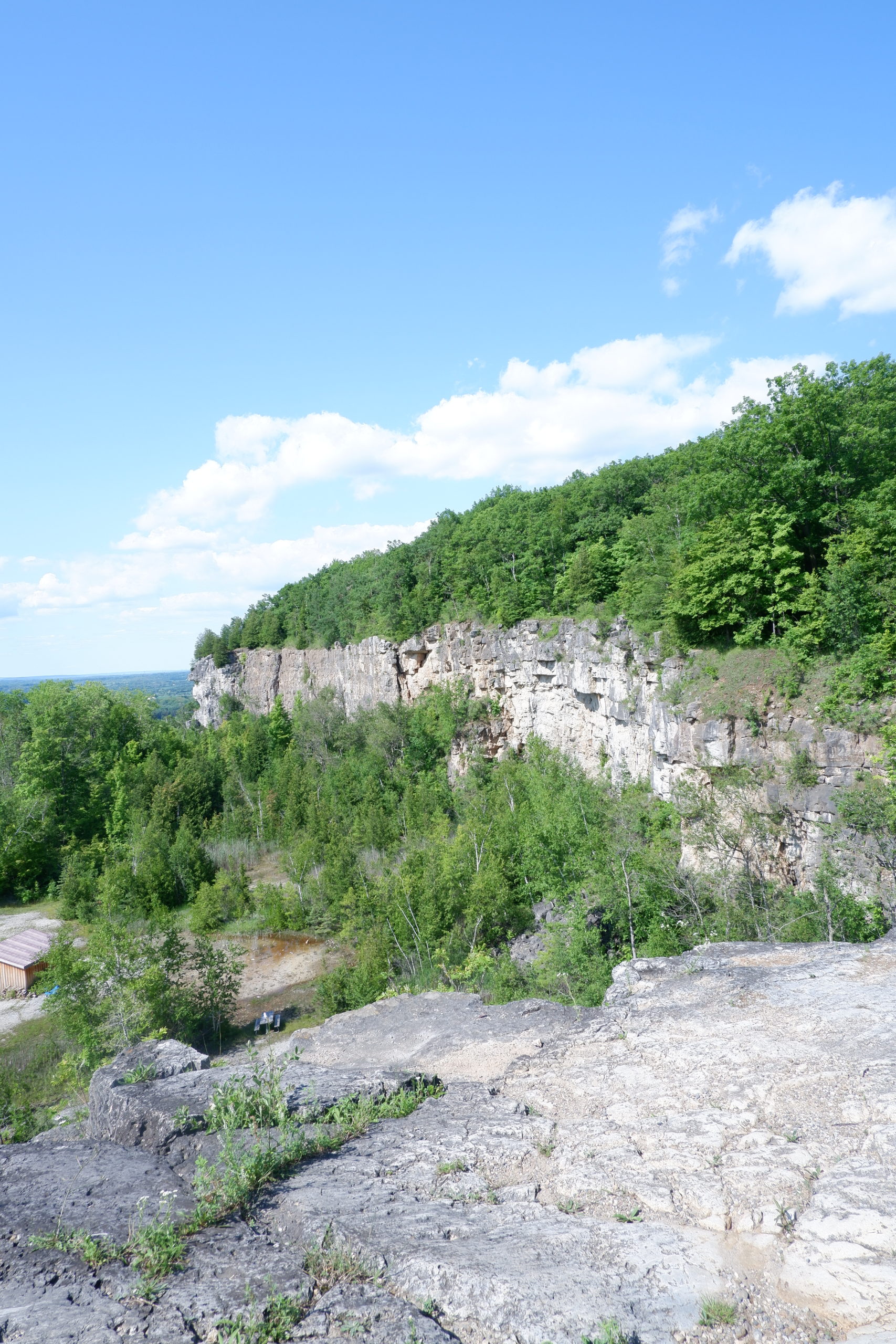 Port Crédit
And then it was already time to head back, we decided to take a little food break in Port Credit, which is part of Mississauga, only 30 mins from Toronto by car. I had heard good things about it but I didn't think I would be transported to a vacation-like village! Okay I'm exaggerating a bit and don't expect to find yourself on the French Riviera but it's still a change of scenery. A little ice cream at Scoops Ice Cream for an artisanal ice cream, a little stroll in the JJ Plaus Park at the waterfront. A singer in the shade of a tree animates this end of day, people walking around, laughter, families meeting. A big big big bowl of normal and it feels good!
To know about Port Crédit:
Access to Port Credit:

by car, by GoTrain and probably by bike!
The parking situation: there is a free parking lot in the center but it is full quickly and really to turn in circle in a parking lot where people make maneuvers of everywhere without being super attentive because they are in full force on the next place which is released: me that anguishes me (especially that I always rent my vehicles since I do not have any thus I am always afraid of a collision and of the avalanche of papers which would follow). We were able to park Stavebank Road on the side for a few dollars, good to know because given the number of people who turned without finding a place I have the impression that people did not realize they could park there. In short, having a car is not easy.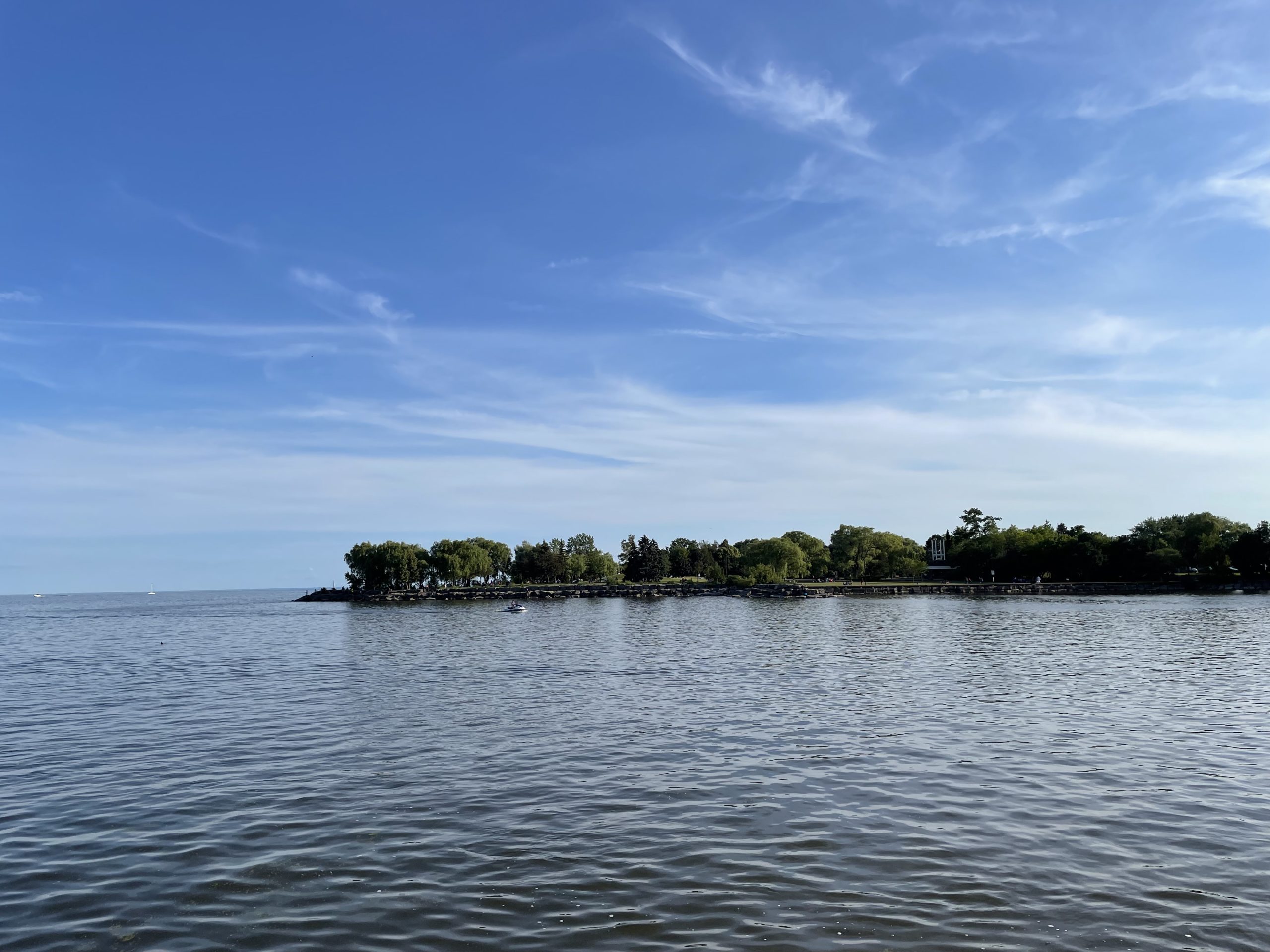 I hope this idea for a day trip outside of Toronto has inspired you! I'm always trying to find things to do for the day to discover a little more of Ontario. It's such a huge province, there's so much to discover!
Join me on Instagram ! Leave a comment with your favorite places to visit so I can add them to my list.
Passez une excellente semaine,
A très vite.