Last weekend we had our first #BeFringFit Crew, the running community I created in Valence last october. Weeks after weeks the community is becoming bigger, with girls motivated and motivating 🙂
For 2016 I offered to the girls to organize every month an event, added to the weekly runs, with different theme. This months we followed one of our #BeFringFit girl during a training in the parc Jouvet, Valence.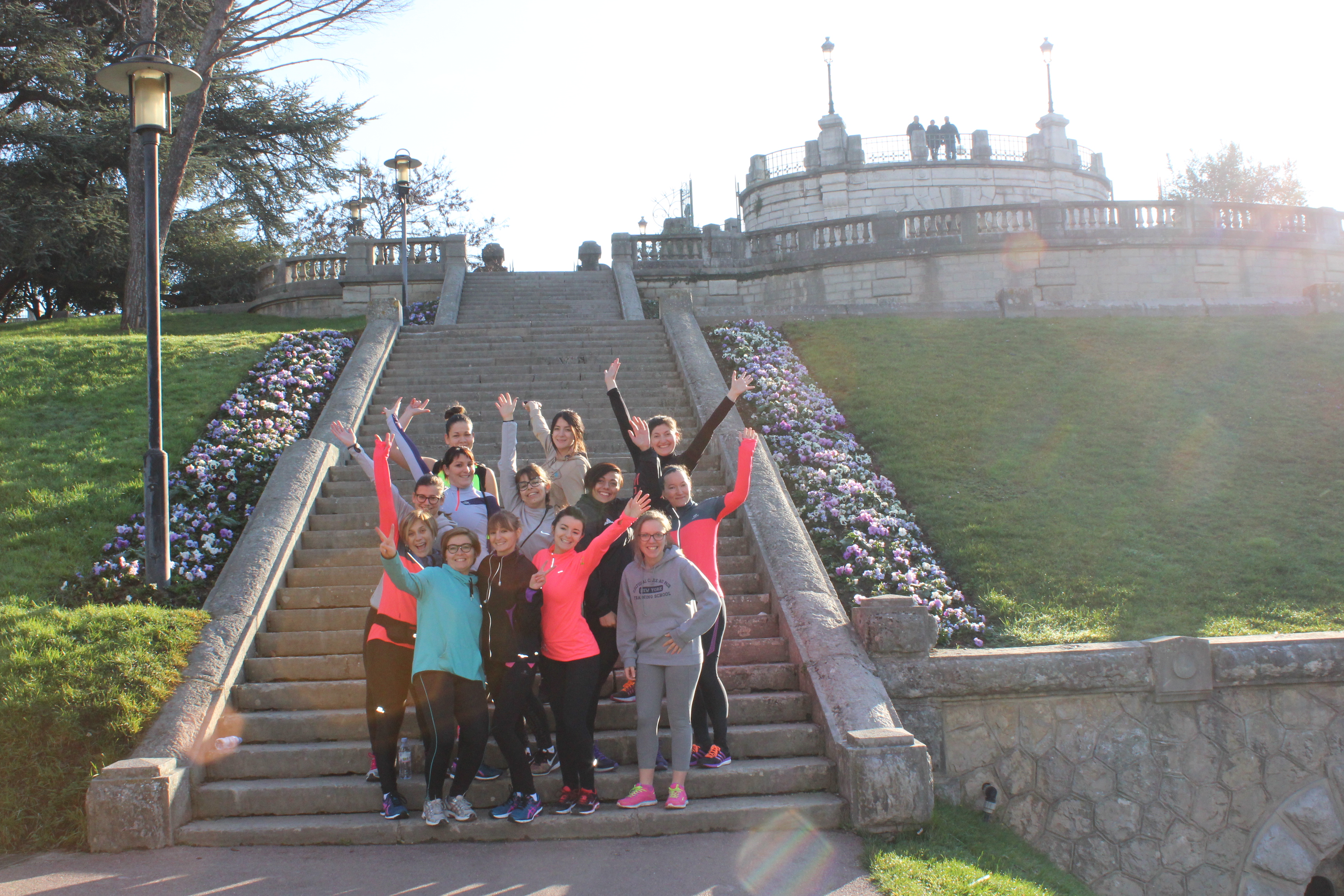 More than smiles and happy mood we had sun to assist us. Running around the park, climbing the steps, nothing was forget, the several posts about courbatures on our Facebook group can testify 😉
For a first edition I was really happy: the all team worked hard, we are more used to run than workout so it's was fun to get out of our confort zone in a fun atmosphere.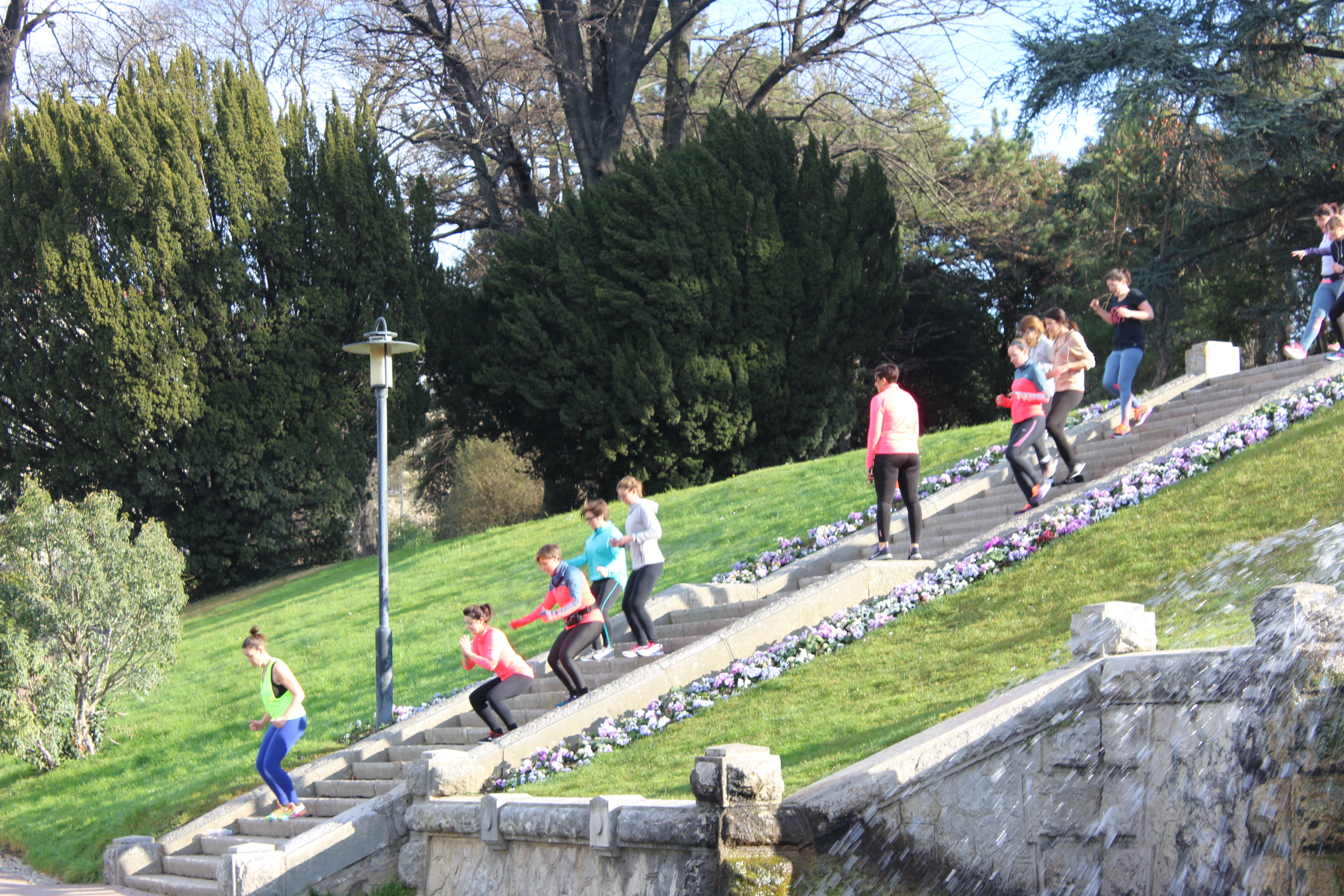 A huge thanks to our BeFringFit Girl for her advices, to Stéphanie who woke up on Sunday morning to take pictures, to Alice our Private DJ and to the Dauphiné Libéré for it post on the newspaper and overall thanks you all for your energy and positive vibes.
Our next event will be on February 28th in Valence .. And guys will be welcomed ! Yes we heard you and we understood than you want to beat us ! Go on my Facebook Page for more details.
See you soon.